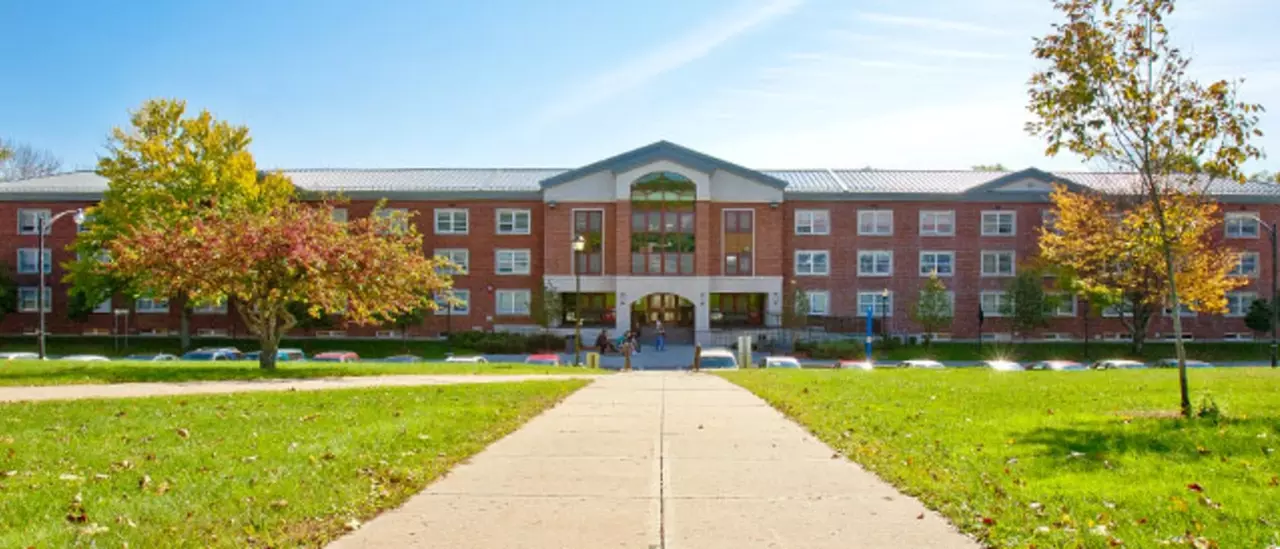 All newly admitted first-time, full-time freshmen who are single, under 21, and do not live with custodial guardians are required by SUNY Oneonta to live in a residence hall for the first four semesters while at the university.
Late requests for on-campus housing 
Students who require on campus housing during the semester should send an e-mail to reslife@oneonta.edu in order to make that request.  A staff member will reply within 2 business days with further instructions. Additionally, the Residential Experience and Housing office can be reached via telephone at (607) 436-2514.
Requests to be released from the housing requirement 
The Residence Hall License is binding for the entire academic year (August-May), or for 2 academic years (4 full semesters) for incoming first time, full time freshman students.  We do understand that circumstances arise which may require that a student be released from that obligation.  In order to apply for a release from the housing requirement and Residence Hall License, you will need to complete a request for a release.  That form is currently available on our housing policies page.
Medically Required Accommodations
With advanced notice and appropriate documentation, the Office of Residential Experience and Housing can make medically required housing accommodations. Please review the following guidelines, and then download the appropriate form for your request. The form must be completed and signed by your medical professional who is prescribing the accommodations.

Housing Accommodation Request Form - This will take you to the Accessibility Resources "How to Register" page.  The Housing Accommodation Request form is located at the bottom of the page. 
Guidelines for Requesting a Medically Required Service or Assistance Animal
 
Individual Room Plan (Living in a double bedroom without a roommate) 
The Individual Room Plan (IRP) is a designed double-occupancy room that houses only one student. This program is limited and may not always be available. In order to apply for an Individual Room Plan room, please complete the IRP Request form for 2023-2024.
Room Change Waiting List
Current students may file a request for a room change, via our 2023-2024 Room Change Waiting List Form. This form is for current students who would like to be offered a change in their room assignment.  Spaces may not be immediately available, and all waiting list requests may not be able to be accommodated.
Returning Students Requesting An Incoming Student as a Roommate
Current students may file a request for an incoming student to be their roommate, via the New Student Request form. The form is currently being developed, and will be available soon.  On campus students will receive an e-mail when the form is available. This form will be for current students only.
**Completion and submission of this form does not reserve the space in your current assignment, nor does it prevent another student from selecting into that space. The Residential Experience and Housing office will work with you in order to accommodate this request as space allows.
Off-Campus Housing
Student Affairs, through the office of Community Standards, provides information to help students meet the unique challenges and opportunities of off-campus living.
Other resources include:
For students who have legal questions pertaining to their lease, security deposit or any other issue, SUNY Oneonta's Student Association can provide a referral to a local attorney as an avenue to receive legal guidance to help students with their specific situation.

Note: In the event students are faced with unsafe living conditions of any kind, they should immediately call the City of Oneonta Code Enforcement Office/Health Inspector at (607) 433-3435.