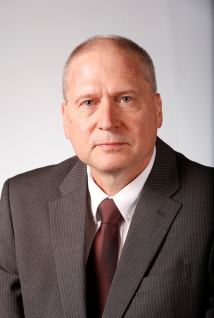 Providing excellent education in the fields of economics and business is our priority. Our programs emphasize student success, heightened understanding, ethical judgment, sound business decision making and intelligent public policy choices.
The School of Economics and Business is accredited by AACSB International--The Association to Advance Collegiate Schools of Business. Of some 16,000 business schools in the world, less than 5 percent have achieved this prestigious level of business accreditation. Economics and Business has more than forty years of experience in preparing students for careers and entry into graduate or professional schools. Students can choose from three undergraduate majors: Professional Accounting, Business Economics, and Economics. Business program graduates are among the most demanded by employers according to the National Association of Colleges and Employers.
Instruction takes place in moderate-sized classes for beginning courses and small upper-division classes in technologically advanced classrooms. Most faculty members are full time and possess Ph.D. degrees. They bring to the classroom an extensive collection of industry, government, consulting, and international experience.  The programs are a distinctive infusion of economics, management information systems, production management and operations research, and business and professional ethics.
An award-winning chapter of the American Marketing Association provides students with exposure to practical experiences and participation in various team-oriented projects. The Economics Club and Accounting Society are also sources of exciting co-curricular experiences as well as contact with prominent alumni. Participation in the Internship Program is an applied learning experience for qualified students.
Academic achievement is recognized and rewarded. The School of Economics and Business is home to a chapter of Beta Gamma Sigma, the International Honor Society Recognizing Business Excellence, and the Alpha-Lambda Chapter of Omicron Delta Epsilon—the international honor society in economics. The Beta Gamma Sigma chapter has achieved "Premier Chapter" status. Outstanding graduates are recognized with College and Divisional Honors. A growing number of scholarship awards are made each year from endowed scholarship funds targeted at top students from Economics and Business who demonstrate academic excellence. First-year students and transfer students with excellent academic records are eligible for one of many scholarships for academic merit awarded by the college.
If you are considering Oneonta for your college career, I invite you to thoroughly explore the website and contact us if you want more information or have questions.
Wade L. Thomas, Ph.D.
Dean and Professor 
School of Economics and Business
226 Netzer Administration Building
SUNY Oneonta
Oneonta, NY 13820
Office: (607) 436-3458
Fax: (607) 436-2543
Wade.Thomas@oneonta.edu