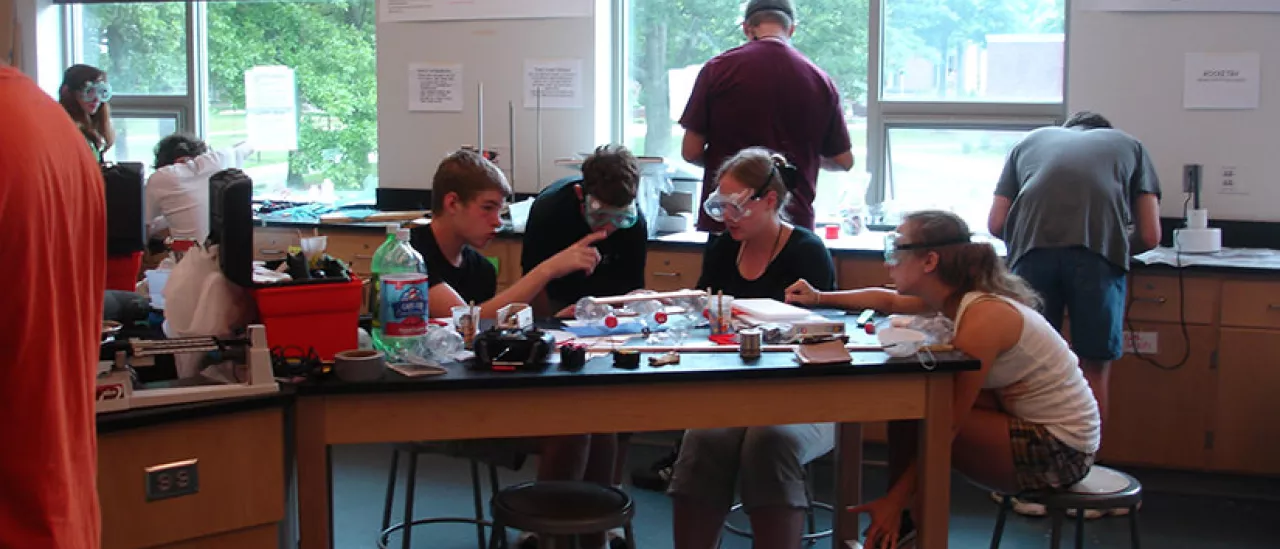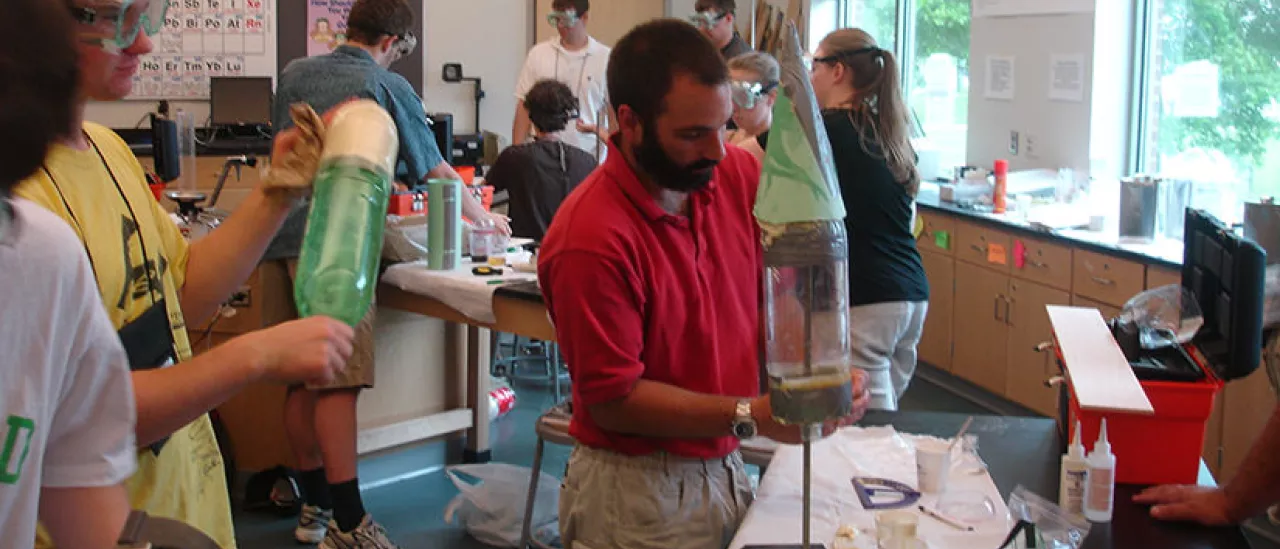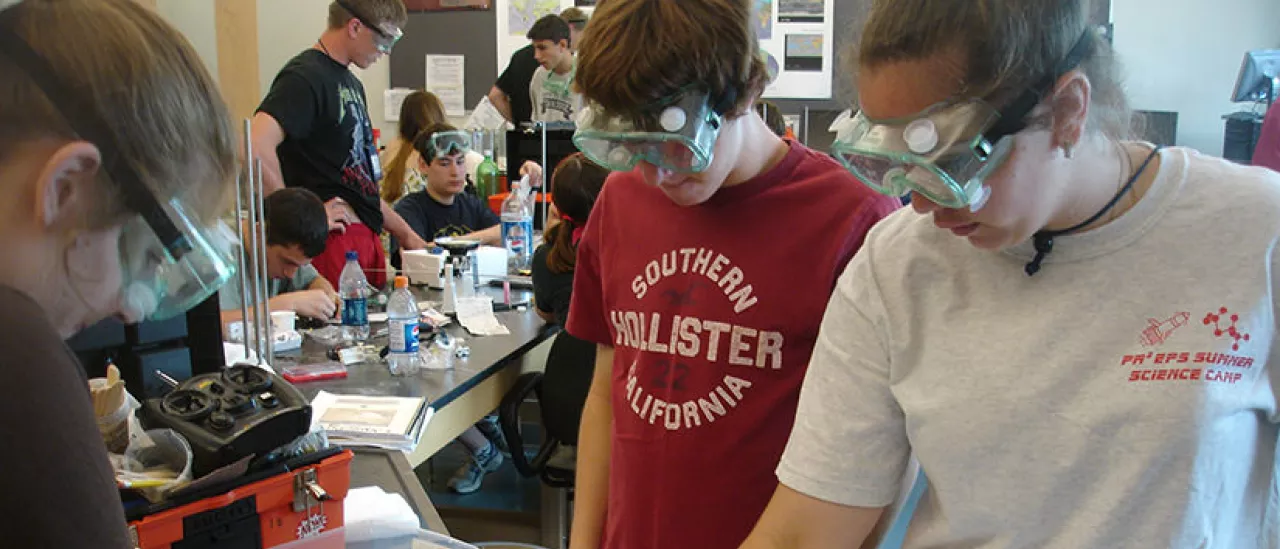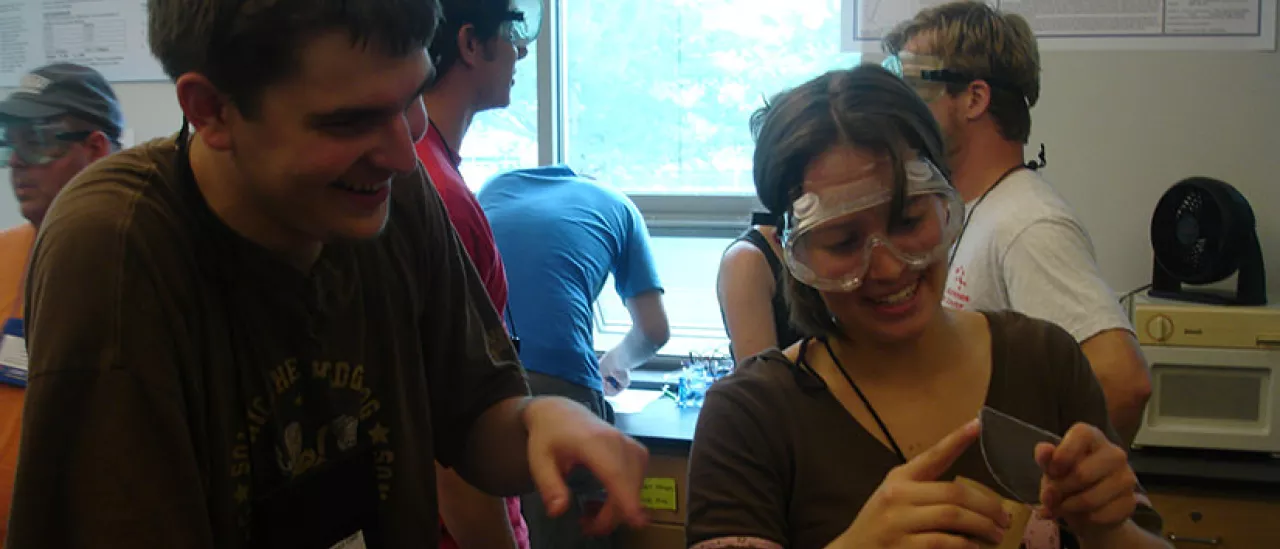 About the Program
SUNY Oneonta's Robert Noyce Scholars Program in Biology, Chemistry, Earth Science and Physics Education prepares talented science majors for successful careers as Grade 7-12 science teachers in high-need urban and rural schools.
Supported by a $1.2 million grant from the National Science Foundation, the program offers each Noyce Scholar approximately $30,000 in scholarships during their junior and senior years. In return, students commit to teaching for at least four years in high-need rural or urban school districts after graduating from SUNY Oneonta.
Noyce Scholarship Program Application
Program Benefits
In addition to receiving significant scholarship support, Noyce Scholars are exposed to special opportunities not available to other science education majors, including:
paid internships in our Science Discovery Center;
professional development experiences alongside New York State Master Teachers;
visits to high-needs schools where Oneonta alumni of the Noyce program are now teaching;
science education seminars and conferences; and
hands-on teaching activities with elementary and middle school students from the Oneonta region.
Noyce Scholars also receive support from a network of mentor-role models. Approximately 40 students have graduated from the program so far, and all of them are teaching full time.
Dr. Paul Bischoff
Professor of Science Education 
Dr. Paul French
Associate Professor of Physics & Astronomy