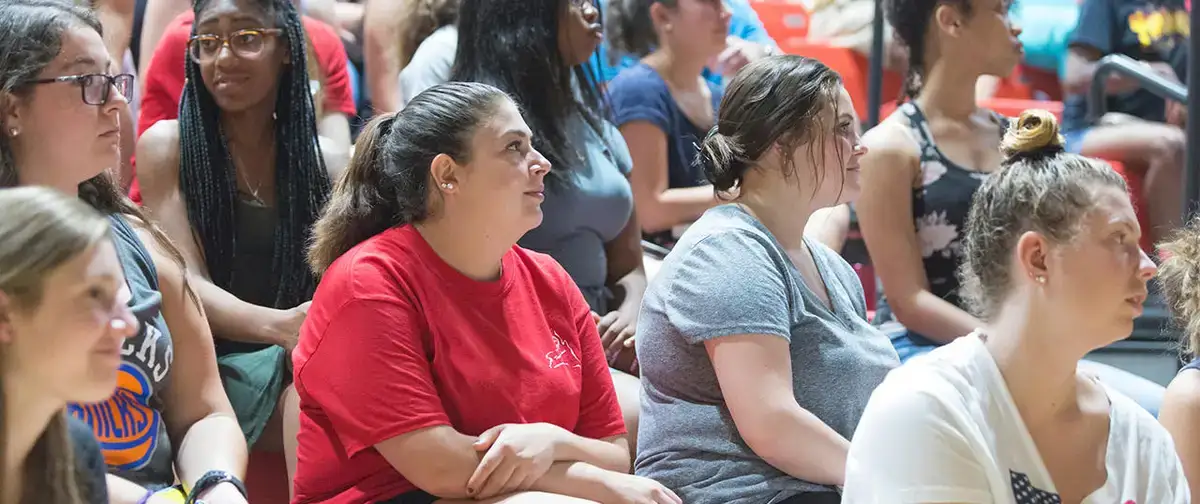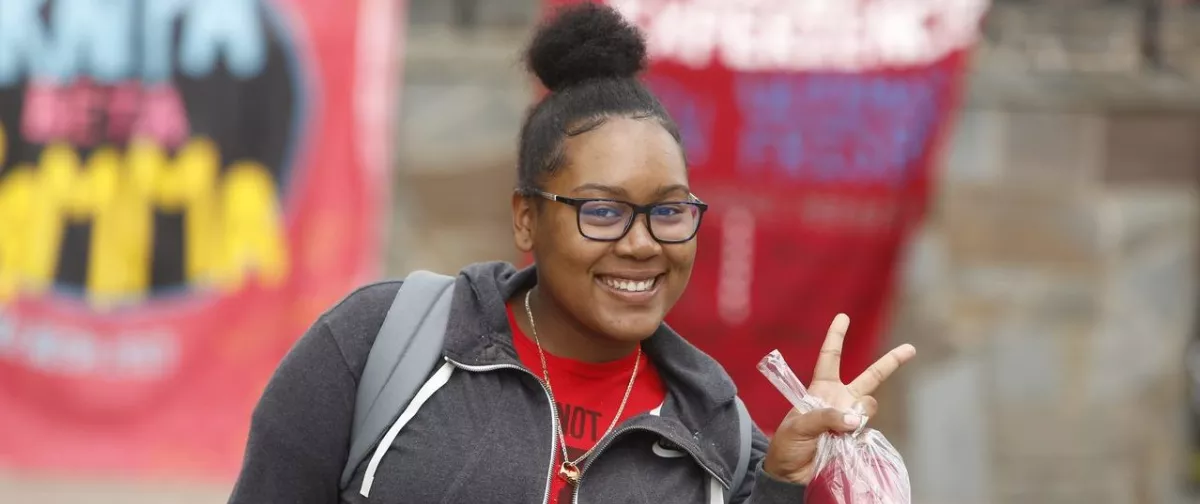 What is WGS?
We live it and breathe it: every day, our lives are informed by gender. Women's and Gender Studies is an interdisciplinary field of study that takes gender as its central category of analysis, just as gender has served as a constitutive category for making meaning in human history.
Women's and Gender Studies works to reframe the place of gender as foundational to the workings of social, cultural, political, economic, and aesthetic systems. As such, it has opened new fields of inquiry, from the recovery of long-forgotten 18th-century women writers to the remapping of conventional theories about human nature. Crucial to this task is the work of exploring how gender is also always informed by multiple, complex categories of identity, including most notably race, ethnicity, sexual orientation, class, and nationality.
Curriculum
Intersectional in approach, our Women's and Gender Studies major and minor programs draw on the methodologies and theories of a variety of disciplines because gender crosses all fields of inquiry. From the diverse standpoints of Media Studies and Psychology, Political Science and Economics, Literature and Environmental Studies, scholars offer rigorous, relevant inquiry into the powerful influence of gender concepts. In addition to examining ideas about femininity and masculinity across diverse historical periods and cultural contexts, the field also highlights the lenses offered by gay, lesbian, queer, and transgender perspectives.
A field rooted in activism for social justice and gender equity, Women's and Gender Studies generates powerful, "real-world" connections between the classroom and our communities. Rather than a marginal field of study, Women's and Gender Studies instigates critical engagement with challenging questions central to our time.
Learn more
If you are interested in learning more about our programs, you are welcome to email the Chair, Dr. Charlene Christie, or call the department office at 607-436-2014.