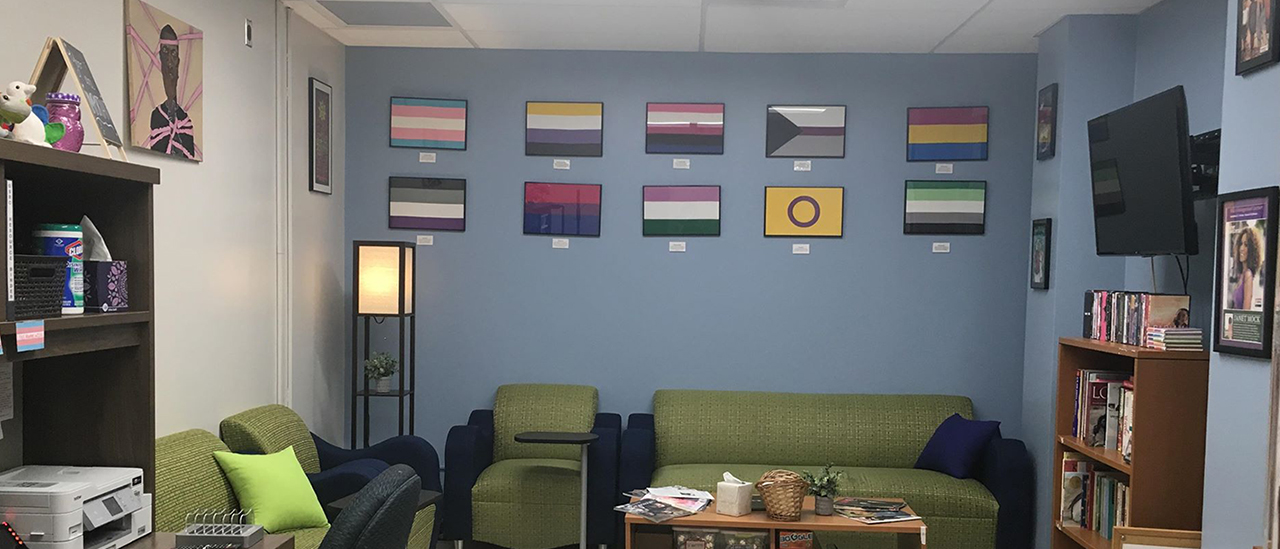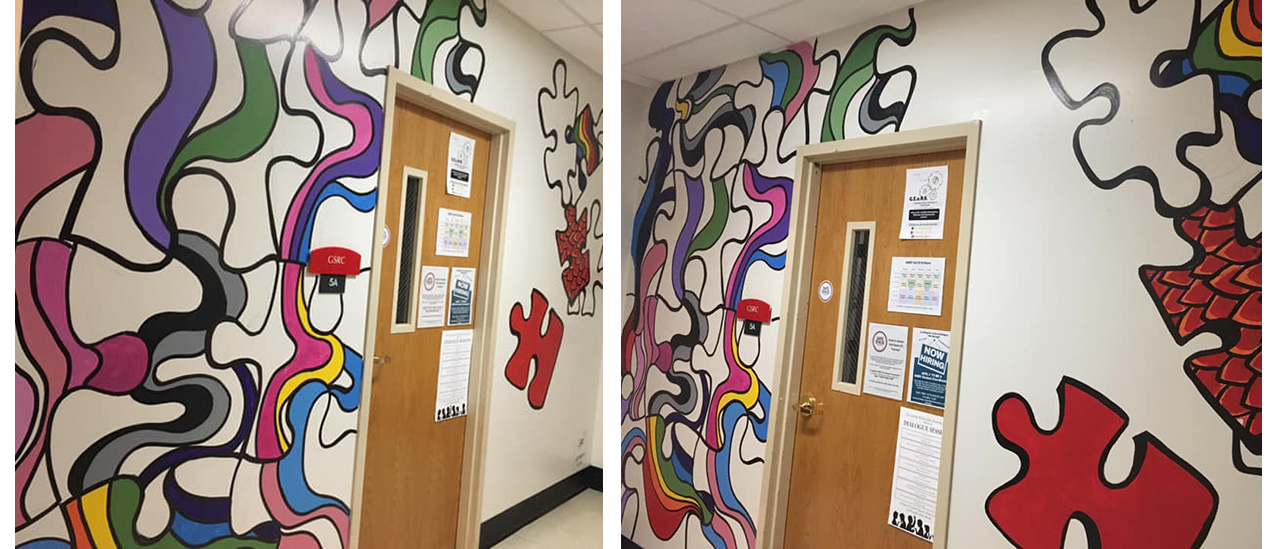 The GSRC is open when classes are in session.
Our Mission
The mission of the Gender and Sexuality Resource Center (GSRC) is to provide resources, education, support and advocacy for gender and sexuality equity and inclusion for SUNY Oneonta students and employees and therefore the greater Oneonta community in support of the campus' diversity goals, through an intersectional social justice approach to issues of privilege and oppression. The GSRC mission intersects with the college's value to promote intellectual and social growth as it relates to gender and sexuality on campus while encouraging purposeful guidance and support of student engagement through professional development and community relations.
We are a campus resource that supports exploration, discussion and critical thinking around gender and sexuality issues, broadly defined. We offer a resource library and a safe space for people of all gender identities and sexual expressions to gather and learn.
Want to Get Involved?
While the GSRC works with many student organizations, the ones listed below are closely aligned with the GSRC's mission and goals:
Gender and Sexuality Alliance - Wednesdays at 9:00pm in the Butternut Valley Room, Hunt Union
Gender and Equal Rights Society - Thursdays at 7:00pm in Fitzelle Hall Room 204