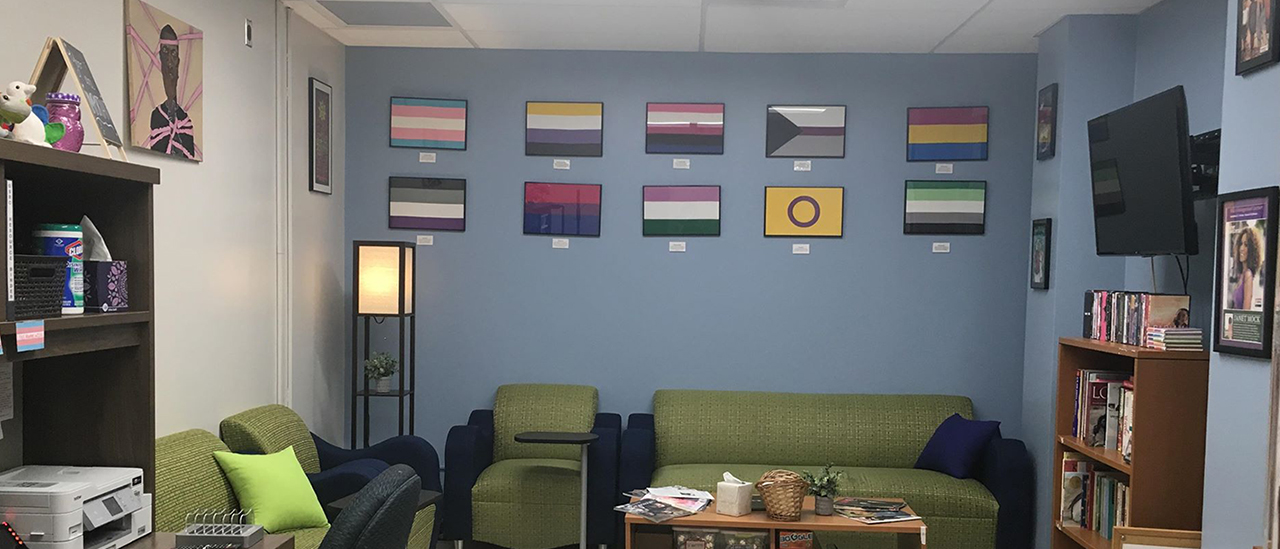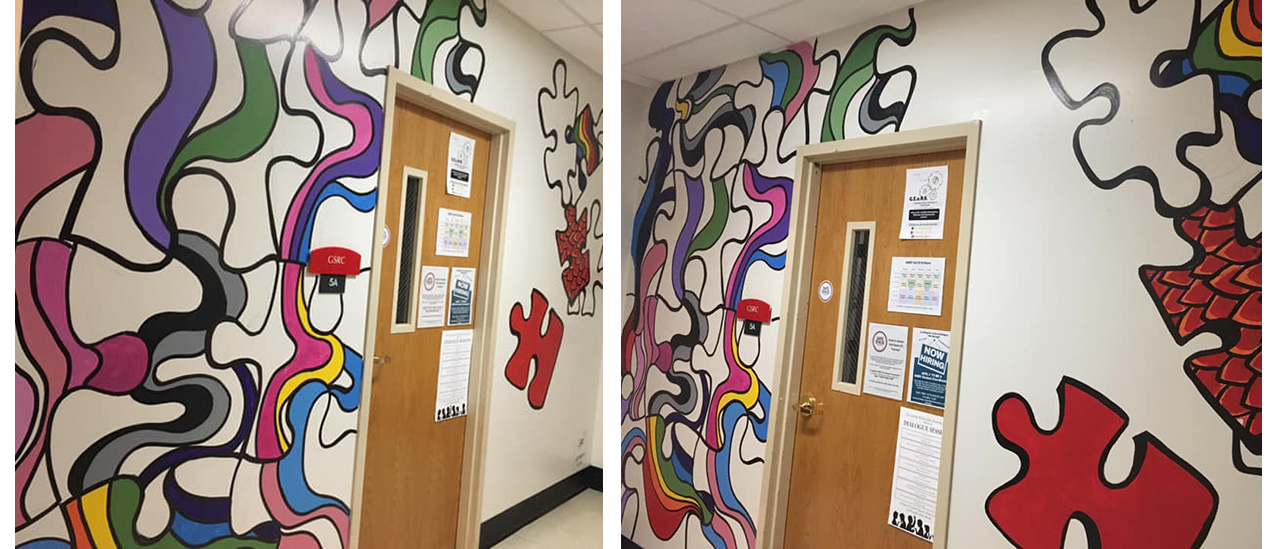 The GSRC is open when classes are in session.
Our Mission
The mission of the Gender and Sexuality Resource Center (GSRC) is to provide resources, education, support and advocacy for gender and sexuality equity and inclusion for SUNY Oneonta students and employees and therefore the greater Oneonta community in support of the campus' diversity goals, through an intersectional social justice approach to issues of privilege and oppression. The GSRC mission intersects with the college's values to promote teaching, learning and scholarship related to gender and sexuality on campus and to support student engagement through professional development and community relations.
We are a campus resource that supports exploration, discussion and critical thinking around gender and sexuality issues, broadly defined. We offer a resource library and a safe space for people of all gender identities and sexual expressions to gather and learn.
To stay up to date with our events, please follow us on our social media sites or check out our events on Campus Connection!
Videos
Some great SUNY Oneonta student leaders have created these amazing videos to help spread awareness around being an ally and understanding bias. Check them out:
Want to Get Involved?
Student Organizations
Gender and Equal Rights Society - Mondays at 6:00pm in the Glimmerglass Room, Hunt Union
Gender and Sexuality Alliance - Wednesdays at 8:00pm in the Catskill Room, Hunt Union