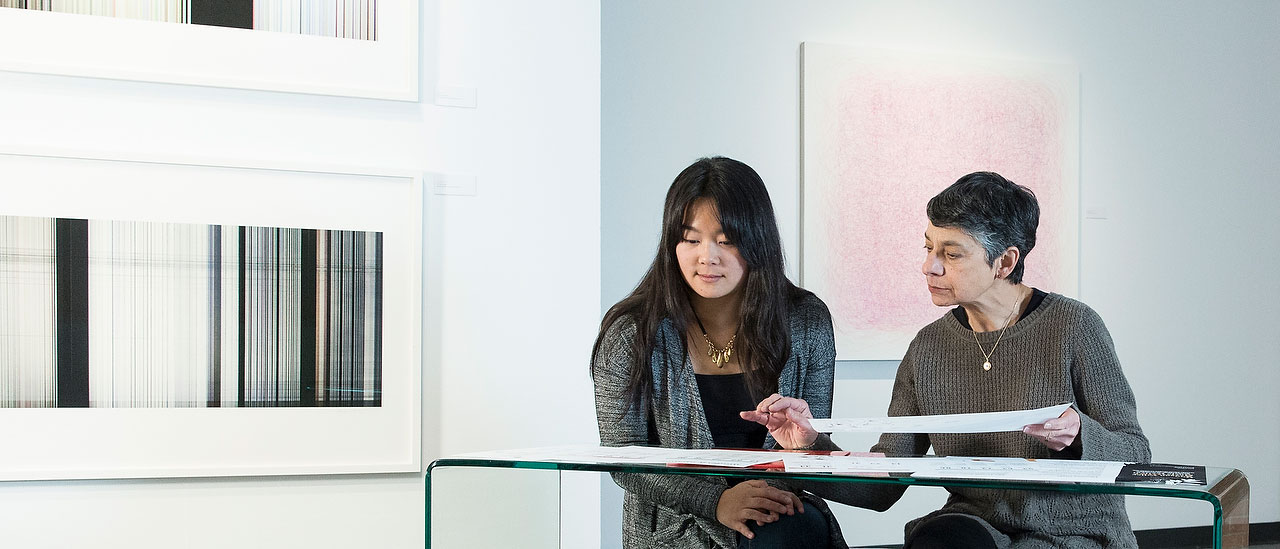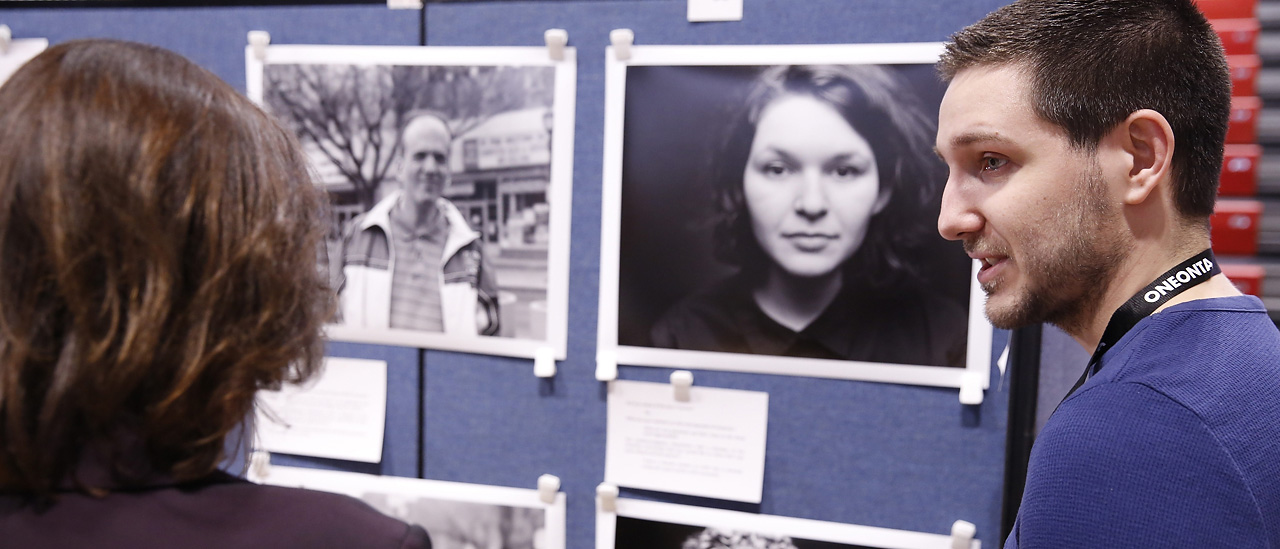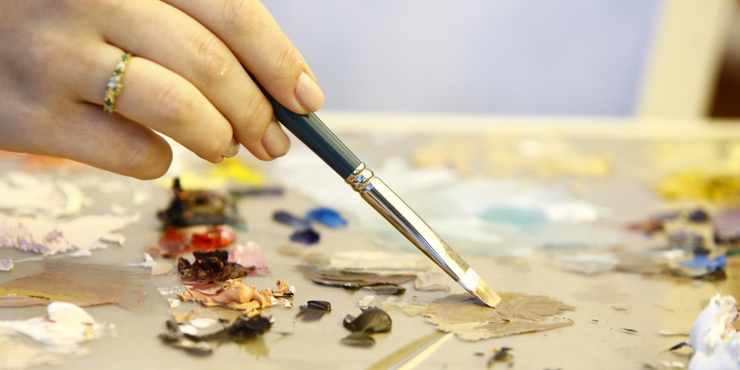 SUNY Oneonta's Bachelor of Fine Arts (BFA) program in Art and Design is a professional degree for students who plan to pursue a career as fine artists or in established or emerging industries such as graphic design, web media, illustration, animation and photography. With a focus on immersive professional work and portfolio development, this program will prepare you for a career in the arts and/or admission to a Master of Fine Arts (MFA) program.
You can choose from five tracks:
•    Digital and Studio Art
•    Animation and Illustration
•    Graphic and Web Design
•    Photography
•    Visual Culture
Portfolio Requirements
A portfolio review will be required for new students' (both freshman and transfer) acceptance into the BFA program. Upon applying to SUNY Oneonta, you will submit a portfolio for review by the Art Department faculty. Students not chosen, or those without an art portfolio, may enter our Digital and Studio Art BS program. BS students may apply for the BFA at any time after completing their first year.
Applied Learning Opportunities
Two professional art galleries on campus, the Martin- Mullen Art Gallery and the Project Space Gallery, host a variety of exhibitions. Students may submit work in the Annual Juried Student Art Exhibition and may also apply for solo or group shows in the Project Space Gallery and Annex Gallery throughout the year. The college's student-run literary magazine, Art and Scope, also offers opportunities for students to publish their artwork.