Full-Time Faculty
Dr. Jacqueline Bennett, Associate Professor
Jacqueline.Bennett@oneonta.edu
232 Physical Science Building
(607) 436-3431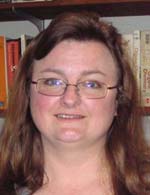 Teaching Specialization: Organic Chemistry
B.S. in Chemistry and B.A. in Biology (1992): West Virginia University
M.S. (1994) and Ph.D. (1999) in Chemistry: the University of California, Riverside
Research Interests: Dr. Bennett's research interests lie in green chemistry, inquiry-based learning, and the use of technology to enhance student learning. Her most important interest, however, is mentoring future scientists in her research group. She recently won a national award from the American Chemical Society Committee on Environmental Improvement in recognition of a green, inquiry-based experiment she designed for organic chemistry laboratory. She has filed a patent for this innovative procedure.
Dr. Bennett's research group is called the BLONDES: Building a Legacy of Outstanding New Developments and Excellence in Science. One of her research students, Michelle Linder, won an international green chemistry award in 2011 for research she did under Dr. Bennett's supervision. Michelle was the first undergraduate to ever win the award-all others were Ph.D. students or post-doctoral associates. Several of her students have received national recognition by being selected to participate in a National Science Foundation Research Experience for Undergraduates during summers in New York, Connecticut, Michigan, Utah, and Turkey. All eight of her Spring 2011 research students were formally recognized by SUNY Oneonta for research excellence.
Dr. Bennett has current funding from the National Science Foundation for a project designed to introduce computational chemistry to the college's chemistry courses via a graduated approach. She has previous funding through a Dreyfus Foundation grant to research green photochemistry.
Dr. Ronald Bishop, Assistant Professor
Ron.Bishop@oneonta.edu
228 Physical Science Building
(607) 436-3198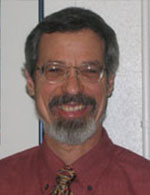 B.A in Chemistry: Youngstown State University (1981) 
Ph.D. in Biochemistry: West Virginia University School of Medicine (1990) 

Courses Taught: General Chemistry, Elementary Organic Chemistry I & II, and Biochemistry 
Research Interests: My research focuses on interactions between vitamin B6 compounds and microRNA (miRNA). These interactions appear to be prominent events in a wide variety of malignant tumors and abnormal tissues of cancer patients and tumor-bearing animals. So far, I've synthesized a tracer molecule from pyridoxine, and am currently involved in studies to investigate miRNA adducts that incorporate this marker in HL-60 cells. 
Community Service: Education and activism related to large-scale extraction of natural gas from unconventional reserves in New York State. 
Other Interests: Music (vocal and guitar), outdoor recreation, fiction writing.
Dr. Joseph Chiang, Professor
Joseph.Chiang@oneonta.edu
205 Physical Science Building
(607) 436-3181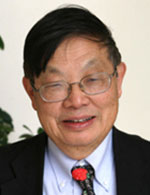 Teaching Specialization: Physical Chemistry
B.S., Chemistry, Tunghai University, Taiwan
M.S., Ph.D., Cornell University 

Starting as an assistant professor at SUNY Oneonta in 1968, Dr. Joseph Chiang is now a Professor of Chemistry, specializing in physical chemistry. Besides teaching thousands of Oneonta students over the years, he has also been awarded numerous research and teaching fellowships at institutions around the world, including the Sloan-Kettering Institute for Cancer Research, the Hungarian Academy of Sciences, Harvard University, The University of Chicago and the Argonne National Laboratory. His most recent sabbatical, in 2004, was spent as a Distinguished Visiting Professor at Tsinghua University in Beijing, China. 

Dr. Chiang's still very active research career encompasses the following fields: gas-phase electron diffraction, x-ray crystallography, studies of ceramic glass from fly ash, solar cells, and micro- and nano-therapeutics devices. Over 50 of Dr. Chiang's research papers have been published in such distinguished scientific journals as J. Chemical Physics, J. American Chemical Society, J. Physical Chemistry, Tetrahedron, and Acta Crystallography. In 2008, Dr. Chiang contributed a chapter to the book "Nanoparticulate Drug Delivery Systems," and is now editing "Recent Research and Development in Solar Cells," soon to be published by Tsinghua University Press-Springer. He has also presented over 60 of his papers at the American Physical Society, the American Chemical Society, NanoScience, and other scientific meetings, and delivered seminars on his specialties at many universities worldwide. 

Dr. Chiang has been awarded grants from the National Science Foundation, the National Institute of Health, the Research Foundation of SUNY, New York State Electric and Gas Company, and grants from SUNY Oneonta. And this year he even collaborated with a local Oneonta artist and helped him to develop an effective plastic medium for his sculpture!
Corey DuBois, Lecturer
Corey.DuBois@oneonta.edu
208 Physical Science Building
(607) 436-3434
General Chemistry I & II
Dr. Kelly Ryan Gallagher, (Chair) Associate Professor
Kelly.Gallagher@oneonta.edu
227 Physical Science Building
(607) 436-3180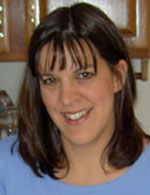 Teaching Specialties: Intro Chemistry, General Chemistry, Biochemistry
Ph.D., in Biochemistry and Molecular Biophysics, University of Pennsylvania
Faculty Web Page: http://employees.oneonta.edu/gallagkr
Dr. Gallagher's research interests are in the roles of hydration and molecular plasticity in macromolecular structure and function. She is currently examining the hydration of newly discovered, highly active anti-freeze proteins using computational techniques. Other projects in development include examining the differences in dynamics between psychrophilic (cold-adapted) proteins and their mesophilic counterparts and studying changes in conformational dynamics upon aminoglycoside binding to RNA.
She is the co-principal investigator of a National Science Foundation-funded project entitled PREDICT, for "Predicting Results and Evaluating Data using Insights from Computational Techniques," which is designed to support the introduction of computational chemistry to the College's chemistry curriculum through a graduated approach. Dr. Gallagher is also the Assistant Director of the Science Discovery Center, a small interactive science center on the SUNY Oneonta campus.
Dr. Heike Geisler, Assistant Professor
Heike.Geisler@oneonta.edu
204 Physical Science Building
(607) 436-3185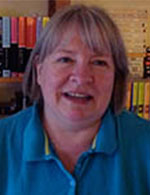 Teaching Specialization: Physical Chemistry
Diplom in Physical Chemistry (M.S.), Ruhr University Bochum, Germany
Dr. rer. nat. in Physical Chemistry (Ph.D.), Ruhr University Bochum, Germany
Dr. Geisler joined SUNY Oneonta in 2012. She was previously an Assistant Professor in the Chemistry Department at the Xavier University of Louisiana, where she taught Physical Chemistry and General Chemistry classes. She has also taught in the Chemistry Department at Texas State University and the Physics Department at the University of New Orleans as a Lecturer. 

Her research interests are in the field of Surface Science. Topics of interest are catalytic processes at surfaces, the formation of self-assembled monolayers (SAMs) on single crystal surfaces, and the growth of two-dimensional crystals such as graphene on transition metal substrates. Experimental techniques used in her research include low energy electron diffraction (LEED), electron energy loss spectroscopy (EELS), temperature programmed desorption (TPD), and synchrotron-based angle-resolved ultra-violet photoelectron spectroscopy (ARUPS). She is an adjunct faculty at the College of Nanoscale Science and Engineering (CNSE) in Albany. In her spare time, Dr. Geisler is an avid mystery reader and enjoys fiber arts.
Victoria DuBois, Lecturer
Victoria.Harris@oneonta.edu
207 Physical Science Building
(607) 436-2454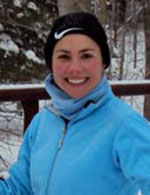 Upon her return from Finland as a Rotary exchange student in 1994, Victoria completed a dual major at Juniata College, PA and earned both a BS in Chemistry as well as her secondary science teaching certification. In 2000, she received her MS in Pharmaceutical Science from the University of Cincinnati, OH. She has 15 years of research and development experience in the pharmaceutical industry, primarily in technical support for marketed products. Her research included optimization of binder and granulation techniques in tablet durability and troubleshooting issues in aerosols, IV and oral products in various countries in North America and Europe.
Victoria came to SUNY Oneonta from Hartwick College in 2012 where she was honored for "Outstanding Faculty Mentorship." Her teaching specialties include General Chemistry 111 and 112 as well as General and Organic Chemistry laboratories. She is also the General Chemistry laboratory coordinator serving nearly 1000 students per year.
In her spare time, Victoria enjoys spending time with family, hiking, cycling, and running. She recently completed a half ironman distance triathlon and is now trying cyclocross racing. She finds teaching tremendously rewarding and is thrilled to be a part of SUNY Oneonta.
Dr. Allan Green, Associate Professor
Allan.Green@oneonta.edu
203 Physical Science Building
(607) 436-2604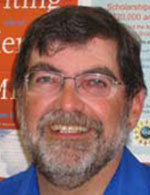 Teaching Specialization: Biochemistry
Courses taught; Intro Biochem, Biochem II, Biochem in Health & Disease 
BSc, Biology, University of East Anglia, Norwich, England 
D.Phil., Biochemistry, University of Oxford, England 

Dr. Green has previously been a professor at medical schools in Florida and Texas, and Director of a research institute. His background is in biochemistry, endocrinology, and pharmacology. Dr. Green's research is focused on studies of obesity and type 2 diabetes. He has published more than 130 papers and abstracts on his research, which mostly concerns regulation of fat cell metabolism and the relationship between excess body fat, insulin resistance and risk of diabetes. 
Dr. Green joined the department full time in 2010. He enjoys involving students in his research on fat cell metabolism, but now spends much of his time teaching biochemistry.
Dr. Maurice O. Odago, Assistant Professor
Maurice.Odago@oneonta.edu
229 Physical Science Building
(607) 436-3480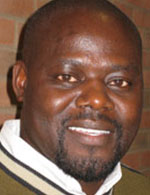 B.Ed Science Chemistry and Math, Egerton University, Kenya (2000) 
Ph.D. in Organic and Inorganic Chemistry: State University of New York at Binghamton (2010) 
Courses Taught: General Chemistry I & II, Descriptive Inorganic Chemistry, Elementary Organic Chemistry, and Organic Chemistry I & II.
Dr. Odago started his teaching career in Kenya, where he taught chemistry and math in high school for 3 years before joining the graduate school at SUNY Binghamton. While in graduate school, he served as a head-teaching assistant and as an instructor of record for many chemistry courses. Dr. Odago was the recipient of the Graduate Student University's Award for Excellence in Teaching Chemistry (2007). He also served as a tutor for the Trio program at Binghamton University and as an instructor of chemistry at SUNY-Broome Community College. 

He joined the Department of Chemistry & Biochemistry at SUNY Oneonta in the fall of 2010 as a lecturer for two years and in the fall of 2012, he has begun a tenure-track appointment as an assistant professor of organic chemistry in the same department. 

Research Interests: Dr. Odago's research interests are in the area of organometallic and supramolecular chemistry, especially the design and synthesis of luminescent organometallic complexes for anion sensing. He is also interested in the design and synthesis of new chiral N-heterocyclic carbene ligands for homogeneous asymmetric catalysis and possible electrochemical anion "host-guest" molecular recognition. 

Other Interests: Gardening, hiking, traveling and playing soccer
Dr. Trudy E. Thomas-Smith, Associate Professor
Trudy.Thomas-Smith@oneonta.edu
231 Physical Science Building
(607) 436-3179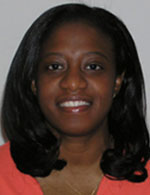 Teaching Specialties: Analytical Chemistry, General Chemistry
B.Sc., University of the West Indies, Mona, Jamaica
Ph.D., Analytical/Environmental Chemistry, University of Maryland,
College Park, 2001
Dr. Thomas-Smith earned her Ph.D. in Analytical/Environmental Chemistry at the University of Maryland College Park. Since joining the department she has taught the Analytical Chemistry Course Sequence: CHEM 361 and CHEM 362, the General Chemistry Course Sequence: CHEM 111 and CHEM 112, a special topics course in Electrochemistry and the seminar course Discussions in Chemistry.
Dr. Thomas-Smith's research interests fall into three categories, they are (1) basic Analytical Chemistry in which portable analytical instruments are designed, constructed and tested. (2) Environmental Chemistry in which the concentration and fate of emerging contaminants of the from personal care products and pharmaceuticals in natural waters are determined and (3) History of Science which involves the examination of the role of Black, African American and other Scientists from ethnic minority groups in the scientific enterprise and societal recognition of that role.
In addition to teaching and research, Dr. Thomas-Smith is particularly interested in fostering an inclusive campus climate and serves on several committees such as GAIN (Graduation Advocacy Information Network), a committee aimed at ensuring (particularly AALANA) student retention and graduation. Dr. Thomas-Smith also likes to keep up with and discuss Chemistry in Industry: particularly the pharmaceutical industry and to help our majors explore potential opportunities in preparation for graduation.
Other Research Interests:
Environmental Chemistry of Natural Waters - Exploring the role of natural water constituents in the fate of chemicals from anthropogenic (man-made) sources.
Industrial Analytical Chemistry - Evaluating modifications of current industry practices in pharmaceutical analysis, so as to reduce hazardous liquid waste.
Interests other than chemistry and education: Reading psychological thrillers, houseplants, travel, spending time with her husband and two sons.
Dr. William J. (Bill) Vining, Professor
William.Vining@oneonta.edu
249A Physical Science Building
(607) 436-2698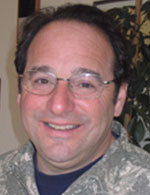 Teaching Specialties: General (freshman) Chemistry; Inorganic Chemistry
B.S., Chemistry, SUNY Oneonta
Ph.D., Inorganic Chemistry, University of North Carolina, Chapel Hill
http://employees.oneonta.edu/viningwj/
Dr. Bill Vining graduated SUNY Oneonta in 1981. He earned his Ph.D. in inorganic chemistry at UNC-Chapel Hill in 1985 and worked several years in the industry as a "laundry scientist" at Johnson Wax. Dr. Vining returned to Oneonta in 1988 as an assistant professor at Hartwick College. In 1996, he moved on to UMass Amherst and directed their General Chemistry program, which serves 1400 students every semester. He was awarded the University of Massachusetts Distinguished Teaching Award in 1999, and the UMass College of Natural Sciences Outstanding Teacher Award in 2003. At UMass, he also ran a research group dedicated to developing interactive educational software, which included 15 professionals, graduate students, undergraduates, post-doctoral students, programmers, and artists. 100,000 chemistry students a year across the country now use the OWL interactive electronic homework system, authored by Dr. Vining and his UMass collaborators.
In 2005, Bill Vining came back "home" to his alma mater SUNY Oneonta. He thoroughly enjoys the high level of personal interaction possible with students and faculty in a small-to-medium department like ours. Dr. Vining's students have opportunities to undertake independent study projects under his guidance. And he continues his research efforts to incorporate the latest innovations in computer technology to create superior methods of chemistry education.
Priti Tiwari, Lecturer
Priti.Tiwari@oneonta.edu
201 Physical Science Building
(607) 436-3482
Ph.D., Rutgers University 
Dr. Tiwari earned her Ph.D. in Chemistry and Chemical Biology at Rutgers University, New Brunswick. Her research interest is in the field of drug discovery and development specifically involving small molecule screening for therapeutics. She has extensively worked on evaluating the effect of resveratrol, a potent biomolecule and its synthetic analogs as anti-cancer, anti-obesity and anti-inflammation drugs using advanced techniques in molecular biology and cell biology.
Dr. P or Miss. Pretty as the students call her has played an instrumental role at the White Plains Youth Bureau's After School Connection STEM Initiative to stimulate and support White Plains elementary and middle school students' interest in Science, Technology, Engineering and Math (STEM). She designed, directed and lead many of the after-school sessions herself creating a safe, stimulating and engaging environment for the students to develop and explore their interest in these fields of the future. She was also involved with the G.I.R.L.S academy at White Plains Youth bureau aimed at providing mentoring and leadership training for girls.
She finds teaching a very rewarding experience and is excited to be a part of SUNY Oneonta where teaching excellence and student-centered learning lie at the foundation of this community. In her spare time, she enjoys hiking, running, reading and painting.
DEPARTMENT STAFF
---
Sheila Birkett, Secretary of Chemistry and Physics 
Sheila.Birkett@oneonta.edu
249 Physical Science Building
(607) 436-3193
Christine Barnes, Departmental Instructional Support Technician
Christine.Barnes@oneonta.edu
230 Physical Science Building
(607) 436-3433
Allen Anderson, School of Natural Science and Mathematics Science Technician
Allen.Anderson@oneonta.edu
24A Physical Science Building
(607) 436-3197