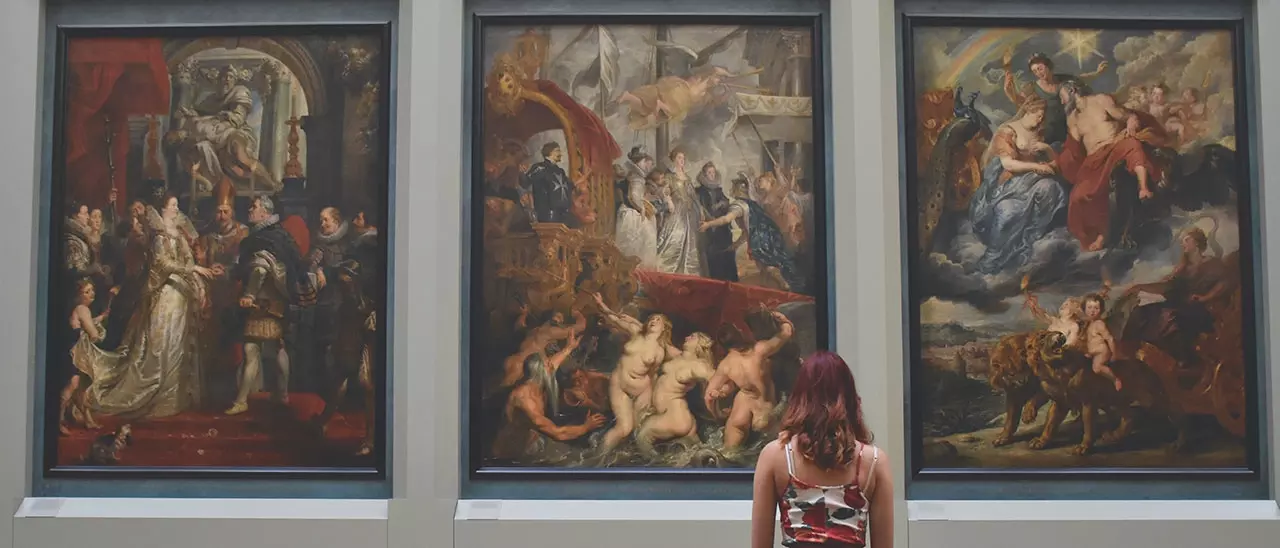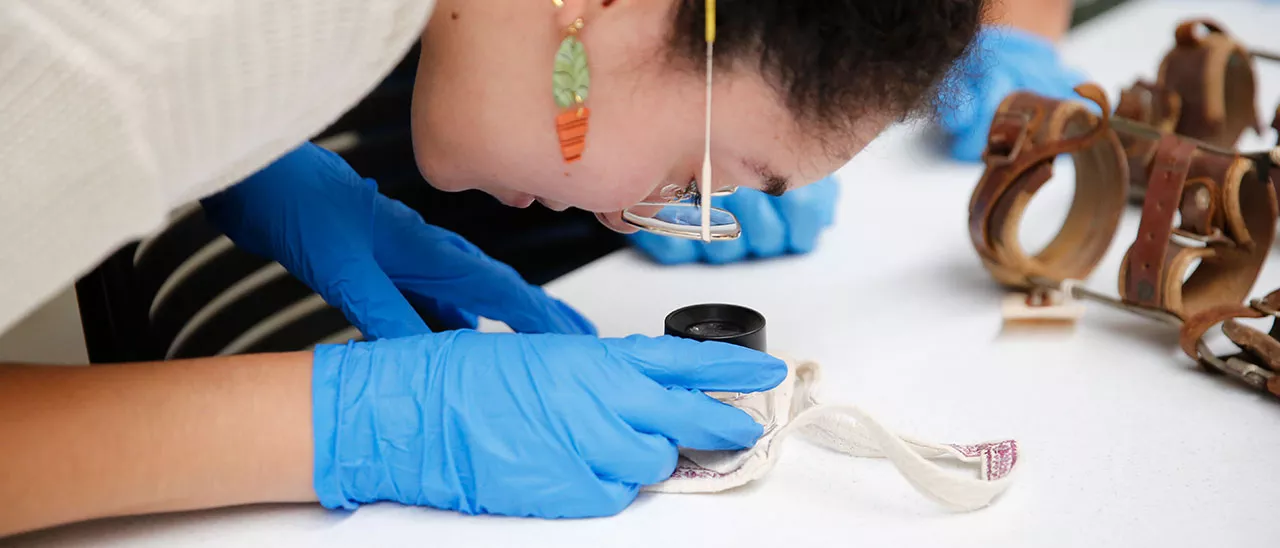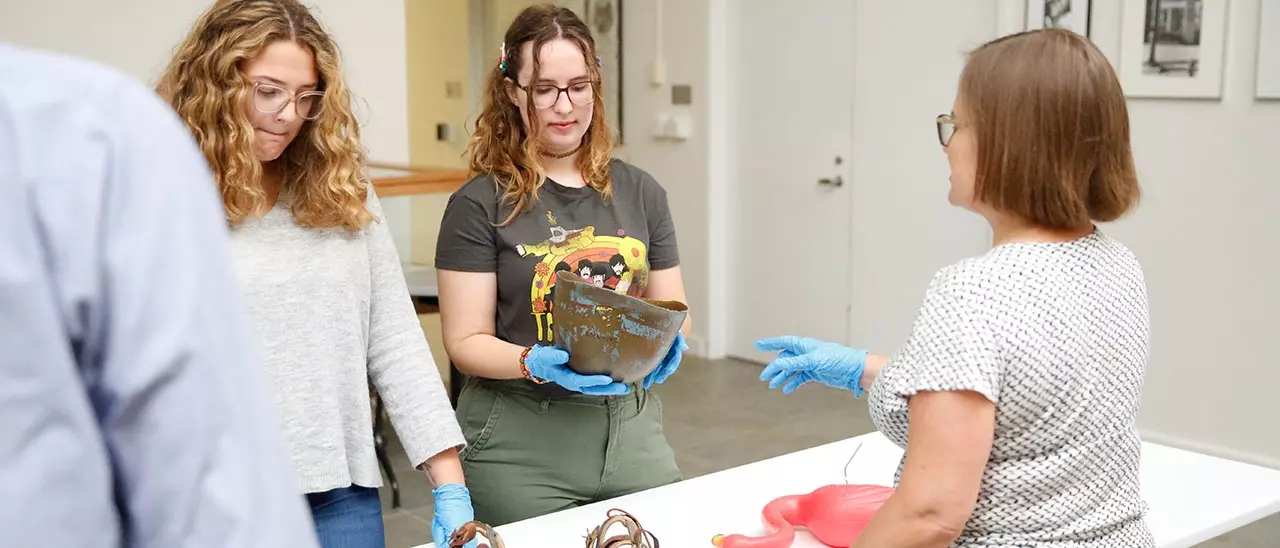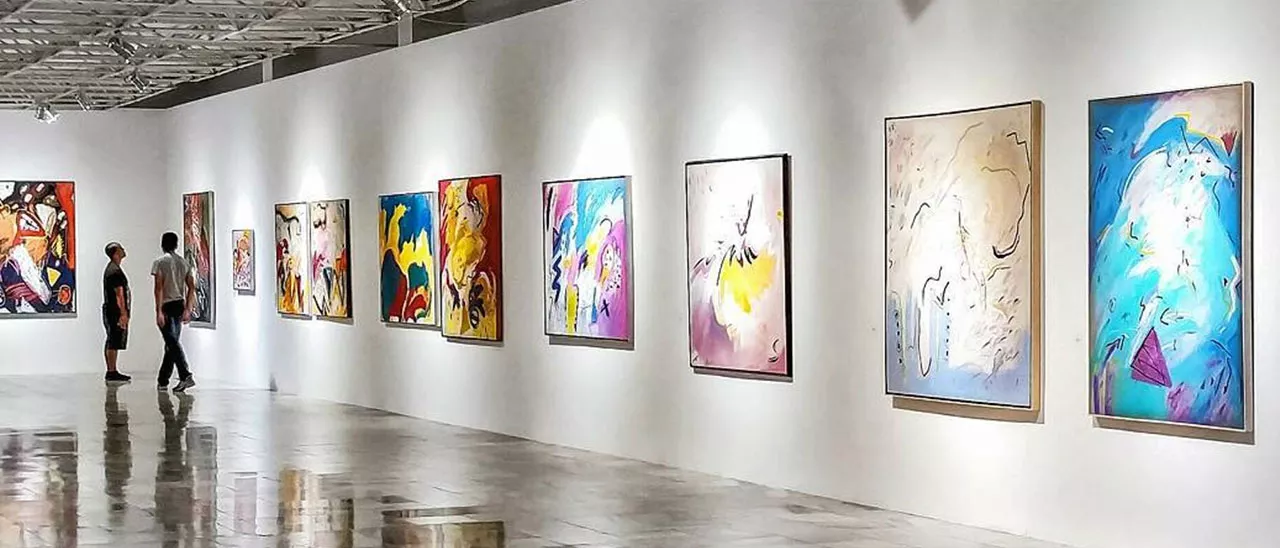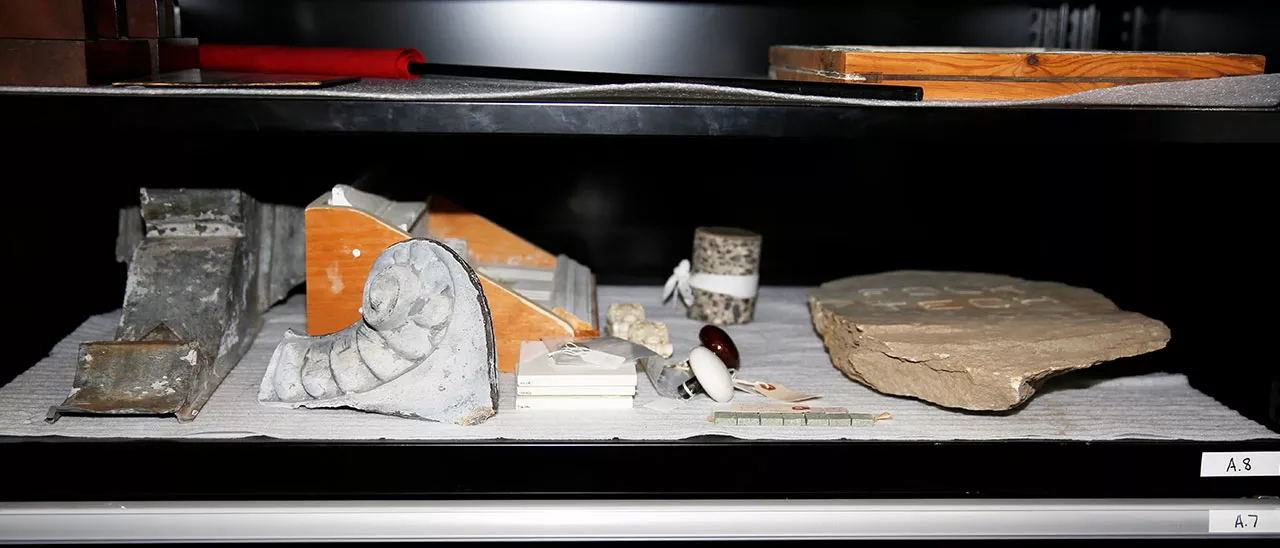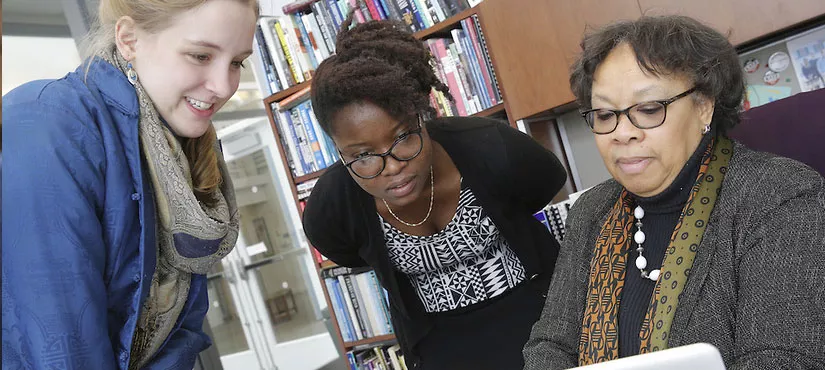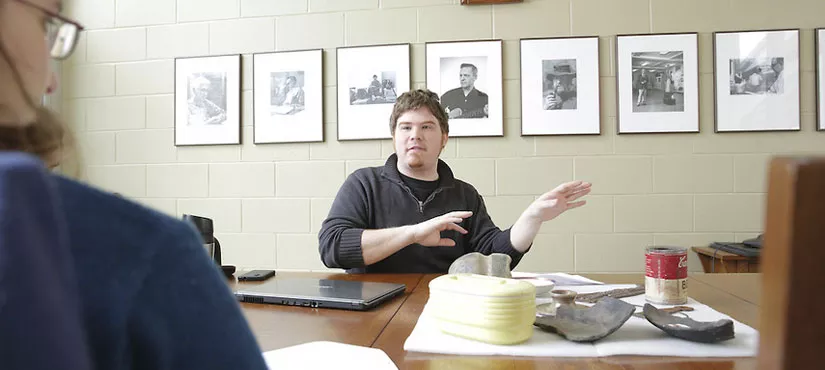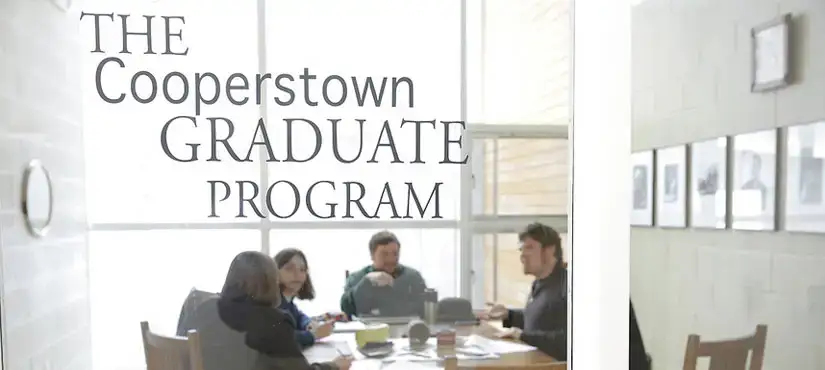 About the Museum Studies Program
---
SUNY Oneonta's Cooperstown Graduate Program (CGP) in Museum Studies trains creative, entrepreneurial museum leaders committed to generating programs and services for the public good. Students in our master's degree program learn by doing tangible, useful work on real-world projects. They dedicate themselves to developing institutions that play a central role in their communities, encouraging broad public audiences to use artifacts and the study of science, art and history as a catalyst for social change.
Museum Studies students attend classes in Cooperstown, a village 25 miles northeast of Oneonta, and have full access to the resources and facilities of SUNY Oneonta. Cooperstown is home to the National Baseball Hall of Fame and Museum, The Glimmerglass Festival, The Farmers' Museum, Fenimore Art Museum and a research library. Located on Otsego Lake, the museum studies program makes use of the entire community and its natural environment as its classroom.
Request Information
---
Loading...
Curriculum and Degree Requirements
You can choose from two tracks:
MA Museum Studies, History Track
MA Museum Studies, Science Track
DELIVERY METHOD

In person, Cooperstown, NY
How to Apply
To apply, submit the following materials:
A completed online application and non-refundable fee.
Two letters of recommendation. Ideally, one will be from a SUNY Oneonta faculty member who can attest to ability to complete an M.A. program and one will be from a supervisor or individual qualified to evaluate relevant work experience.
Transcripts from all previous educational institutions
An essay on the following topic: Imagine your ideal museum. What is it like? Who does it serve? What is your job? Provide a personal narrative on this subject of approximately 750 words.
Tuition and Scholarships
The cost of attendance for the Cooperstown Graduate Program is lower than that of many other graduate programs. See the full cost breakdown.
Keeping with our effort to make CGP affordable, we offer a variety of scholarships to our students. Additional funds are available for special circumstances.
We also offer both first- and second-year assistantships for students to earn money by working in the field with professors. Nine Graduate Assistantships are available to second-year students. Recipients of these assistantships receive a tuition waiver and bi-weekly stipend.
Successful Alumni
Blending hands-on practical experiences with field trips, internships and a rigorous academic program, the Cooperstown Graduate Program has an excellent track record of successful employment for graduates. More than 1,000 alumni have attained prominence in museums and related fields as directors, educators, curators and programming specialists.
Contact
Cooperstown Graduate Program
5838 State Route 80
P.O. Box 4
Cooperstown, NY 13326
FAFSA Submission Code: 002847
Why SUNY Oneonta?
You will be able to practically apply your knowledge and develop professionally through projects, seminars and internships. Your classroom is a museum!
Graduates become part of a long-lasting and exclusive alumni network.
You'll gain hands-on experience working in a variety of facilities around historic Cooperstown and across the United States.
Assistantships
SUNY Oneonta offers Graduate and Teaching Assistantships to a number of full-time graduate students who are enrolled in degree programs. Assistantships are awarded by academic departments. Assistantships may involve tuition waivers and/or stipends.
Graduate Studies at SUNY Oneonta
As a SUNY Oneonta graduate student, you will develop meaningful relationships with outstanding, accessible faculty who are experts in their fields, experienced, caring teachers, and advocates for your success. You will expand your knowledge, hone your skills and become a leader in your field. When you complete your degree program, you will join a network of successful alumni whose experiences at SUNY Oneonta opened new doors, fostered personal and professional growth, and enriched their careers. We're committed to nurturing a community where students grow intellectually, thrive socially and live purposefully, and you'll see that mission reflected in your coursework, in your conversations and in your experiences.
The Office of Graduate Admissions is eager to assist you, from the application process to graduation. Email us at gradstudies@oneonta.edu or call us at 607-436-2523 to get started.