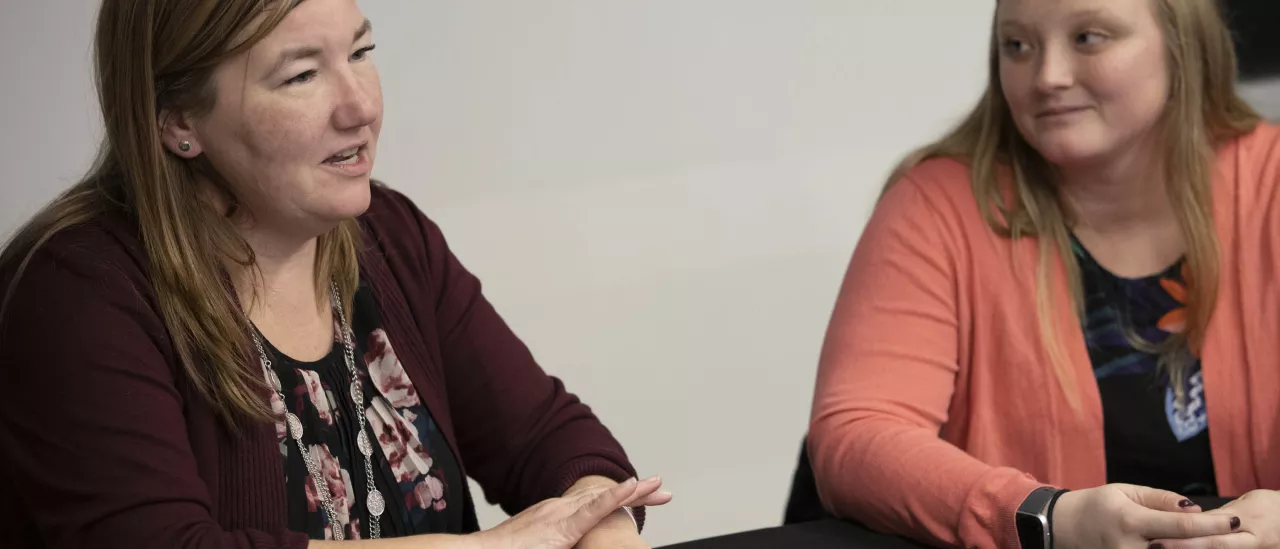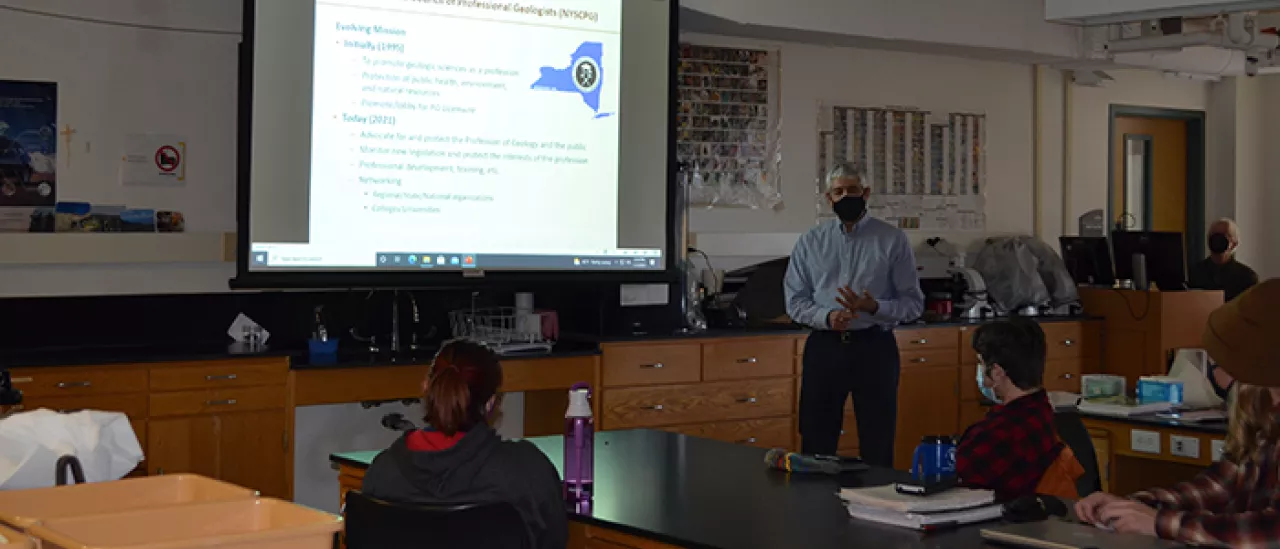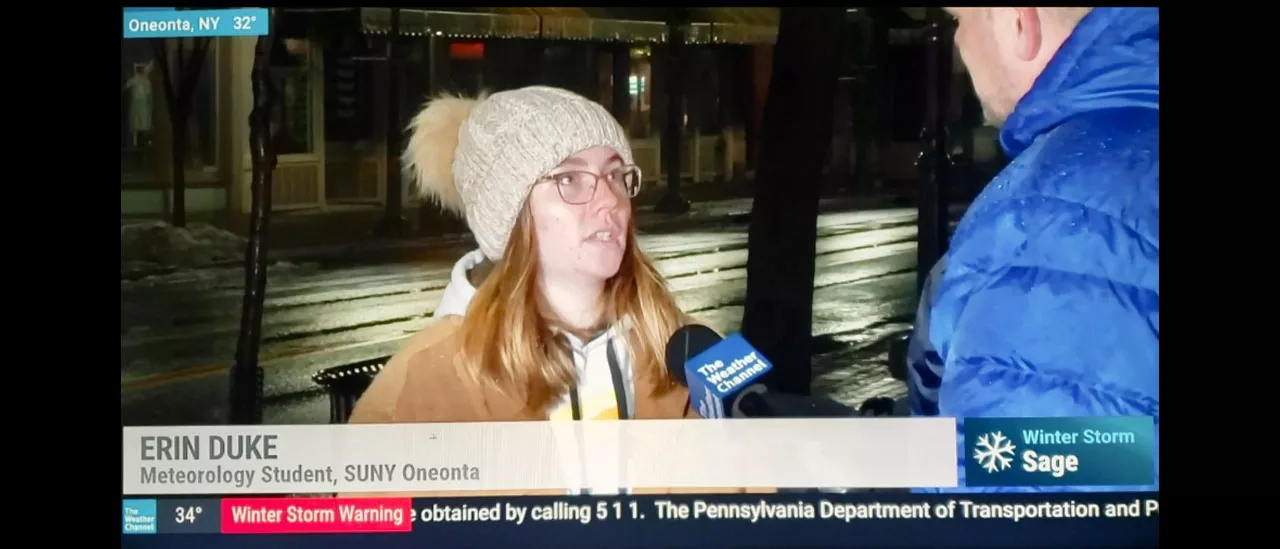 Meteorology majors at SUNY Oneonta are prepared to enter the world as true scientists. Our rigorous program prepares students for a variety of careers in both the private and public sectors, where a growing awareness of environmental problems and concerns is creating increased opportunities for graduates with atmospheric expertise.
Weatherworks
Fleetweather
NBC Universal
StormGeo
Accuweather
NOAA National Center for Atmospheric Research
NOAA National Weather Service
New York Department of Environmental Conservation
U.S. Air Force
State of California Water Resources
Matthew Beitscher
Class of 2017
Matt is a meteorologist and a fire weather co-focal point for the National Weather Service in St. Louis, MO. Matt is looking at forecast model data using his Advanced Weather Interactive Processing System (AWIPS) workstation. This system is used to produce all forecasts and products issued by the NWS.
Our major in geology is a professional geology licensure-qualifying program. New York and many other states require the licensing of geologists to ensure quality and integrity in dealing with environmental and resource problems.
Roux
WSP USA
C. T. Male Associates
D & B Engineers and Architects
Langan Engineering & Environmental Services
Pennsylvania Department of Environmental Protection
New York Department of Environmental Conservation
U.S. Environmental Protection Agency
Washington Geological Survey
Lindsey Gulbrandsen
Class of 2015
Lindsey is a project coordinator in Saratoga Spring, NY, where she works with wireless carriers to build and maintain infrastructure. Lindsey uses her four years of experience in environmental remediation gained from a geotechnical engineering firm in Denver, CO. 
Frank Alvino
Class of 2018
Frank is a consultant in the energy sector for one of the world's leading environmental and design engineering firms. Following graduation, he began work at a local structural engineering firm, where he conducted geotechnical and structural inspections on new construction.