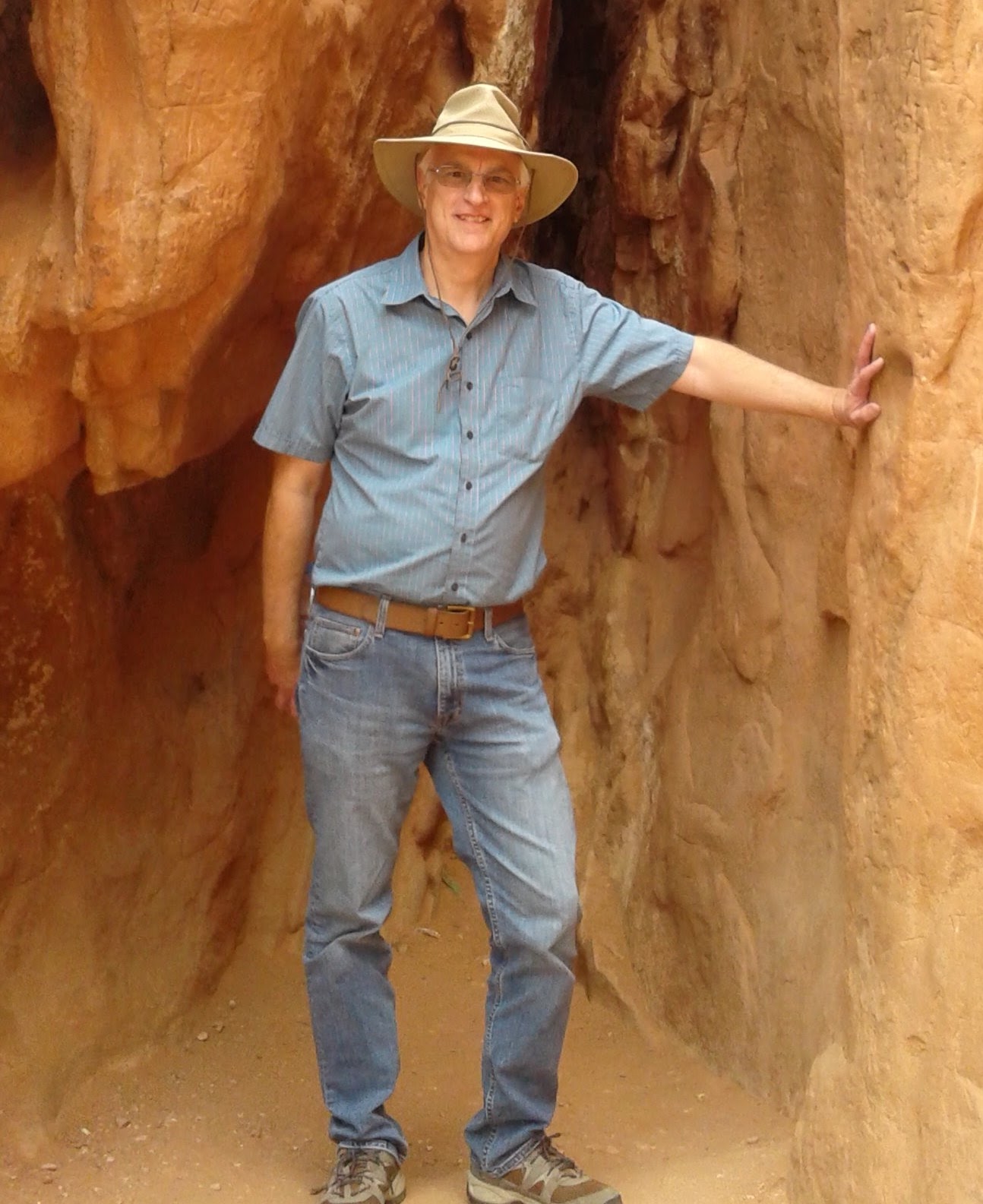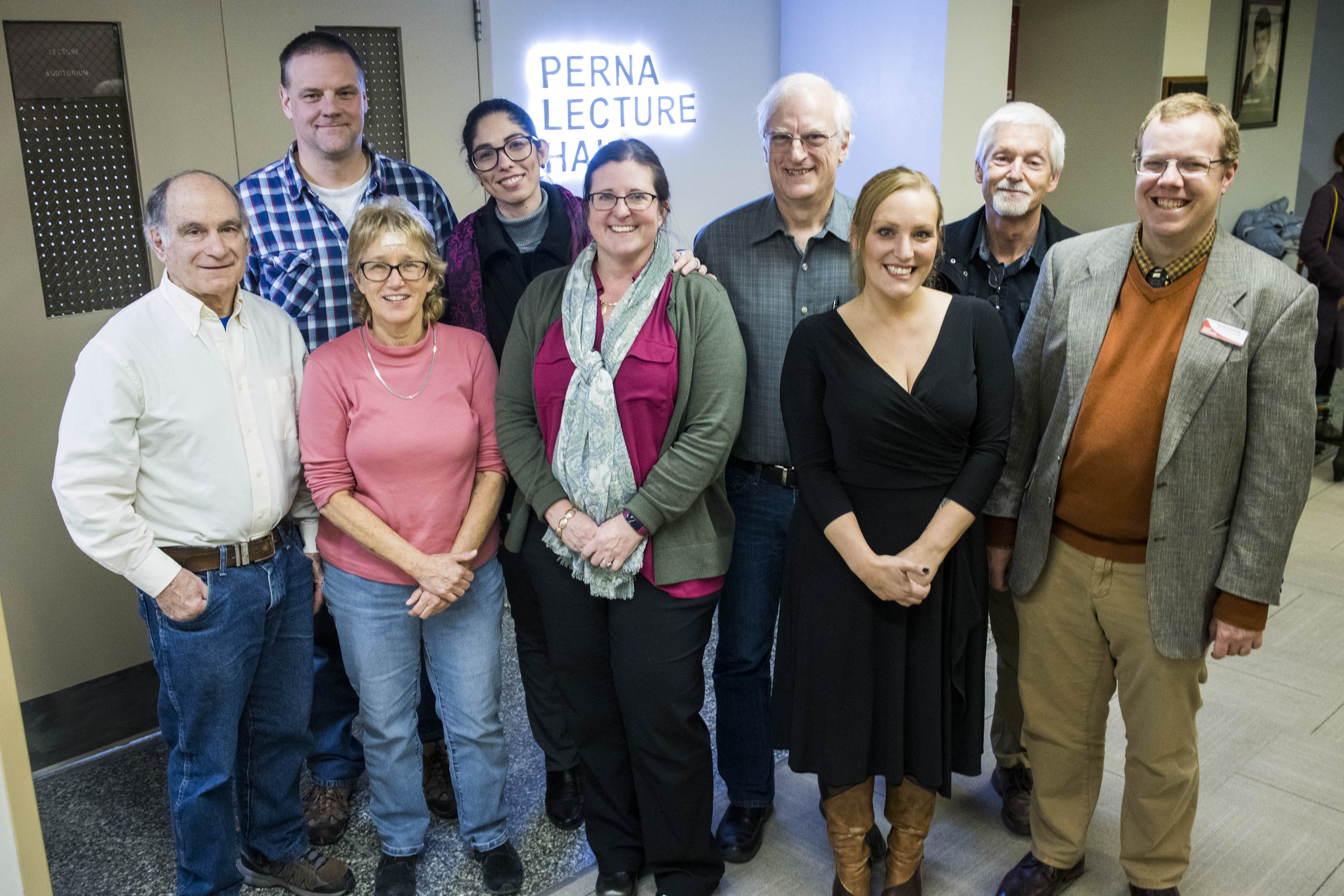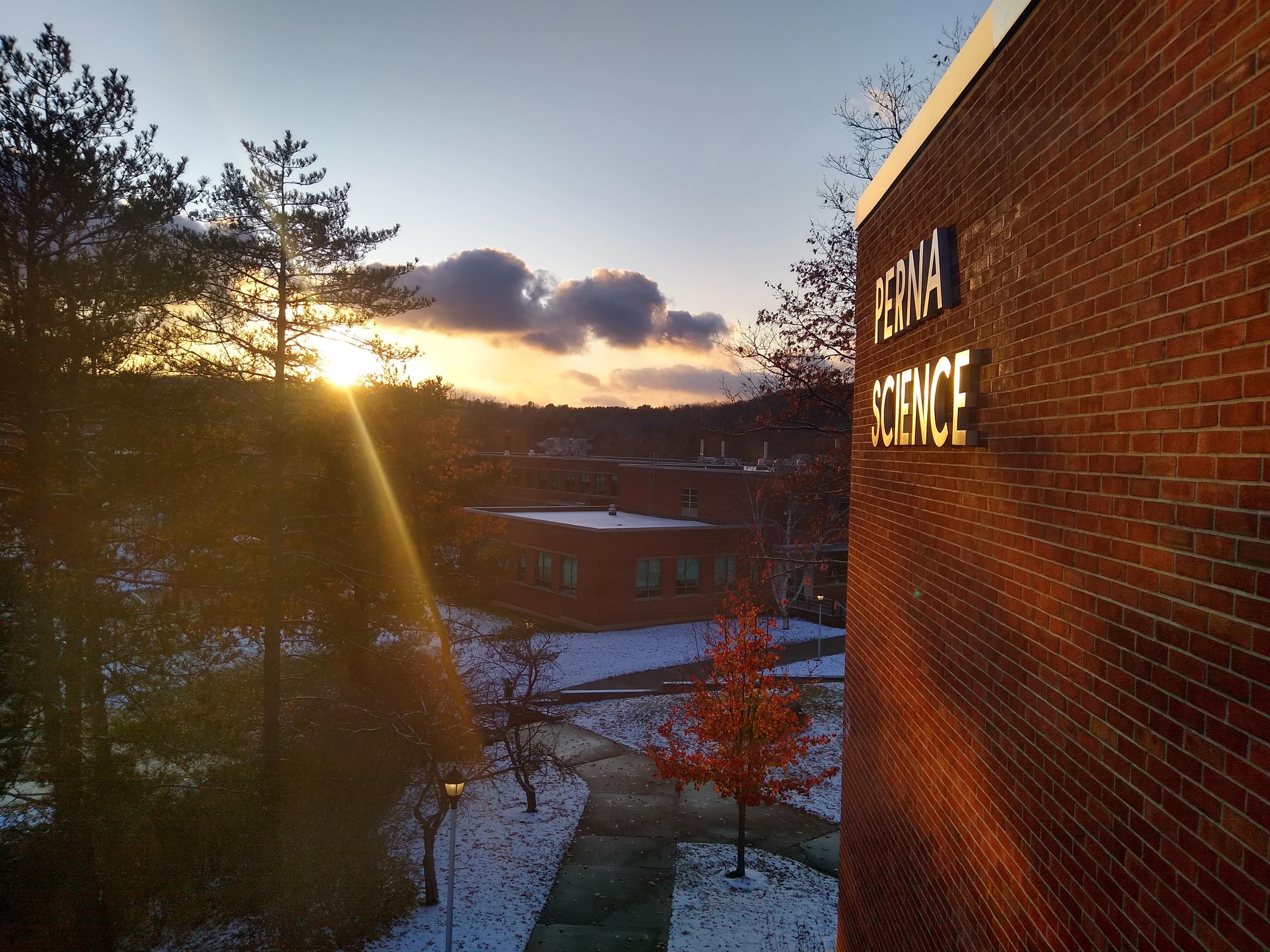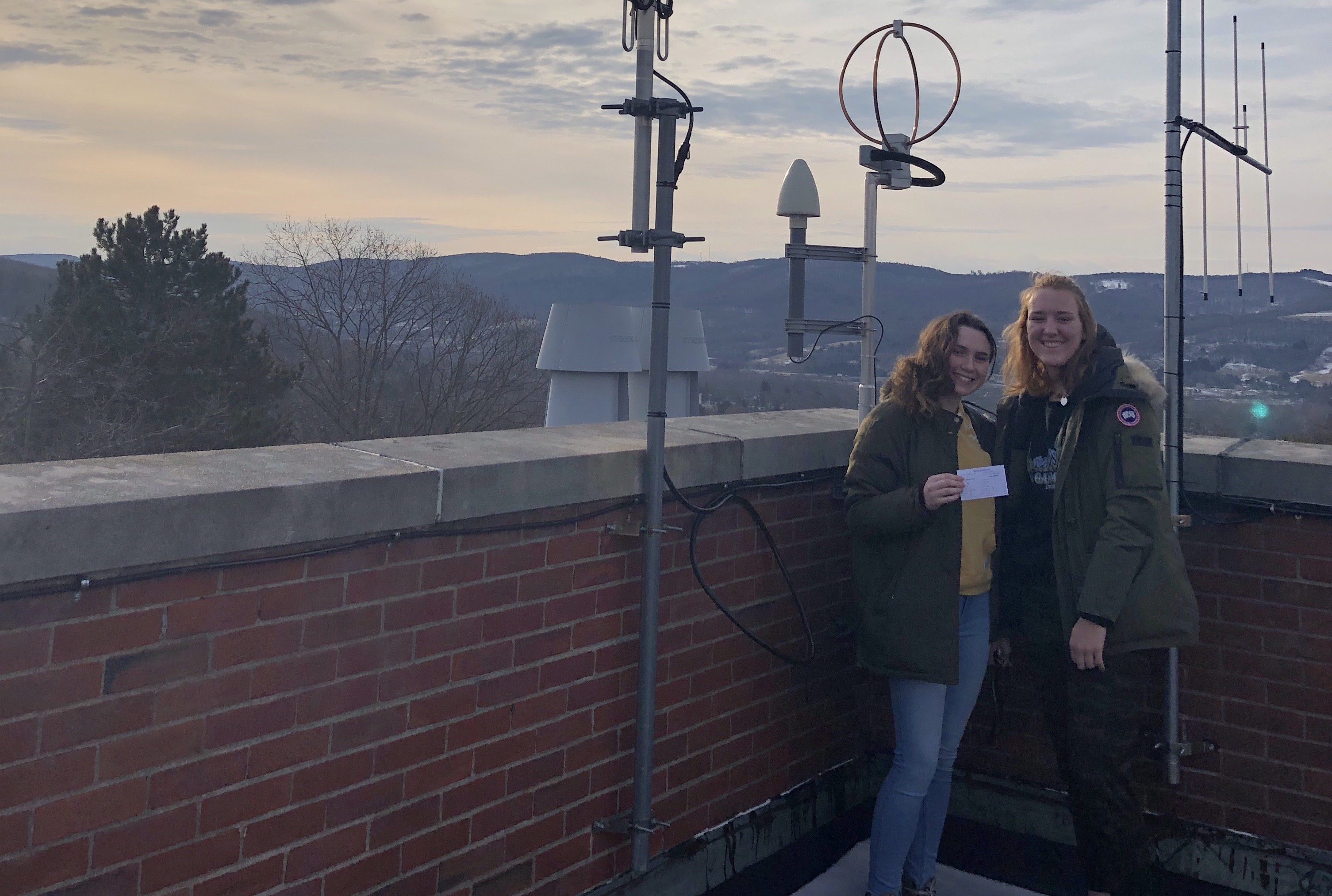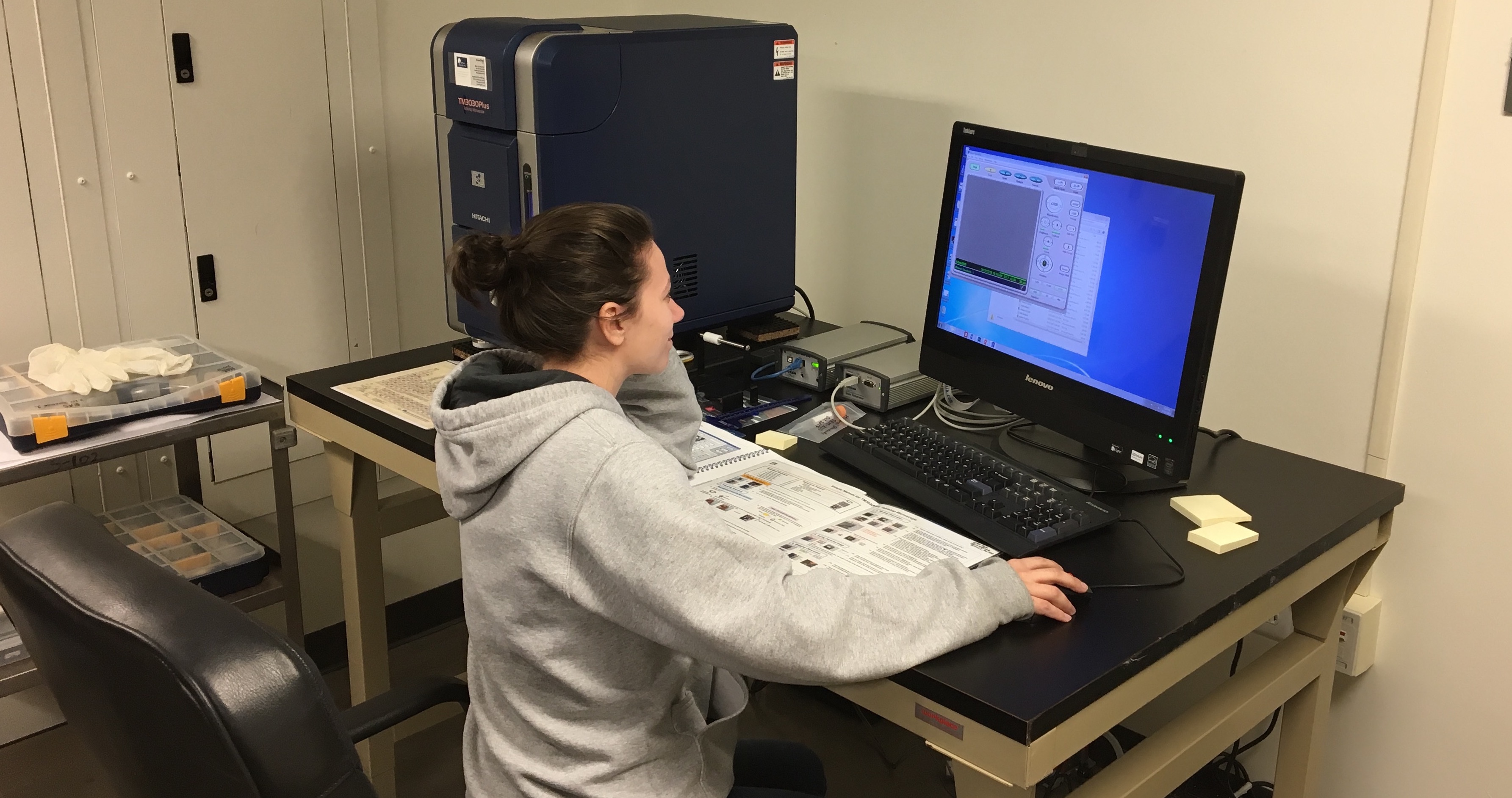 2021 Chancellor's Award for Excellence in Teaching
Congratulations to Dr. Melissa Godek!  Dr. Godek received the 2021 Chancellor's Award for Excellence in Teaching.  She is one of our meteorologists who focuses on atmospheric dynamics, teleconnection patterns, climatology, and undergraduate research. In addition, Dr. Godek has convened many women in science roundtable discussions and preparing for graduate school forums.
The Chancellor's Awards for Excellence confer recognition for consistently superior faculty/staff achievement and encourage the ongoing pursuit of excellence. These awards underscore SUNY's commitment to sustaining intellectual vibrancy, advancing the boundaries of knowledge, providing the highest quality of instruction, and serving the public good.
---
Choose a Career in the Geosciences – Geology, Meteorology, and Earth Science
The award-winning faculty of EAS take great pride in combining high academic standards with a highly personalized approach to the learning process and individual student needs. The fact that our graduates find satisfying career options attests to the effectiveness of our programs.
---
Meteorology Class Investigating the December 2020 Record Snowfall
Dr. Godek is leading a team of five junior and senior meteorology majors (Alice, Claire, Kiera, Kathryn, and Kristy) in a research investigation about our area's last major snow storm.  The group is writing up a paper on the event, as part of the Research Methods in Dynamics course.  They plan to present the research, too, at the Northeastern Storm Conference next year.
The record setting mid-December snow storm of 2020 brought 41" of snow to Binghamton, NY!  That is only 59 miles from the SUNY Oneonta campus.  It was a rare event for an end-of-the-year snowfall in central NY.  What is also so interesting about this event is how forecasters underestimated the amount of snow with predictions of only around 7" expected a day ahead of the storm.  While uncertainty was expressed, it ended up as a gross underestimate of what actually fell.  The heaviest snow came in a line that stretched across the Binghamton to Albany corridor.  The team is investigating the synoptics and dynamics of this La Nina year storm (using maps, upper air soundings, model forecasts, air mass data) to examine what we can learn to be better prepared for these kind of winter weather events.
---
We are saddened with the loss of Dr. Duane Wohlford.  Dr. Wohlford began at SUNY Oneonta in 1964, one of the first members of the department.  He educated many students throughout his 42 years on campus.  
---
44th Annual Majors' Night (Nov 2020) – Turned Virtual
Our virtual Majors' Night was a success.  Although we couldn't enjoy a Brooks BBQ Chicken dinner or laugh at Dr. Brunstad and Dr. Karmosky getting pied in the face, majors were able to network with alumni in geology, meteorology, and earth science education.  Thanks to the following alumni: Matt Beitscher [BS Meteorology '17], Madeline Every [BS Earth Science and AEES '19], Kelly Graham [BS Meteorology '16], Lisa Meschutt [BA Anthropology/Earth Science Secondary Education '92 and MS Reading Education '97], Kate Moore [BS Geology '17], Amber Piper [BS Earth Science and AEES '18], Emilie Richard [BS Geology '17], and Jillian Young [BS Meteorology '17].