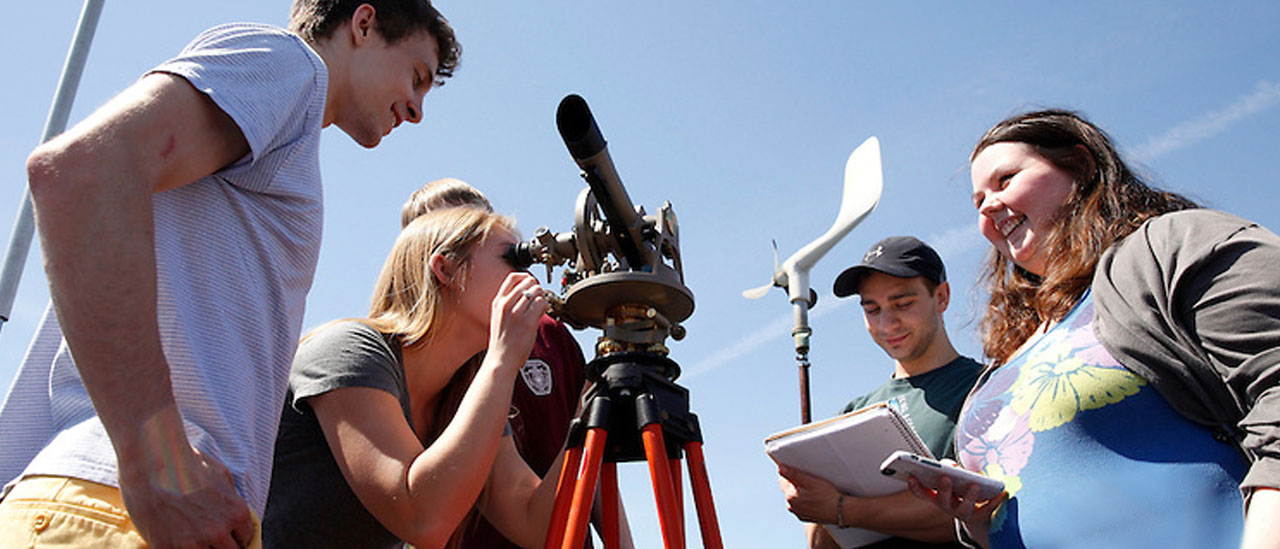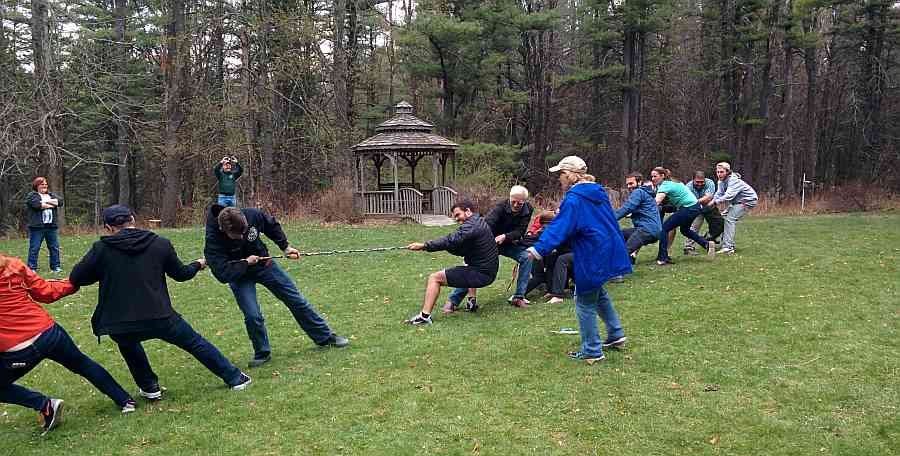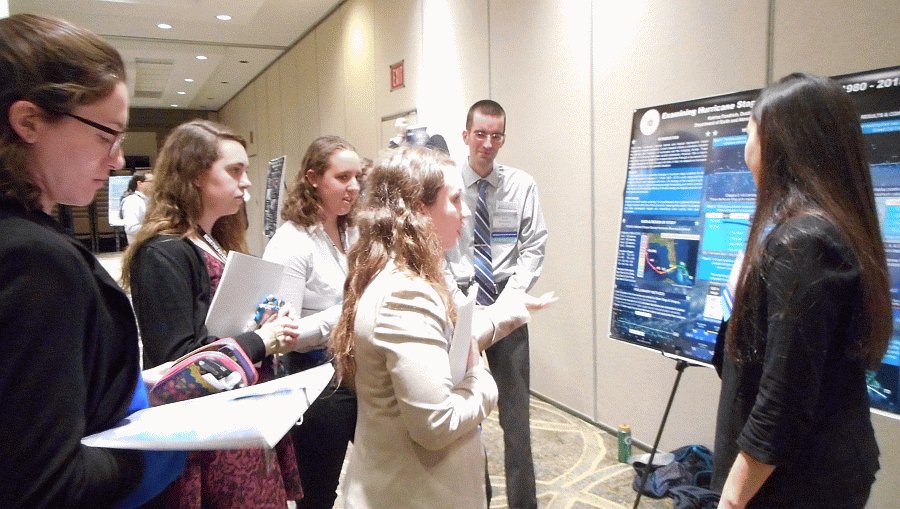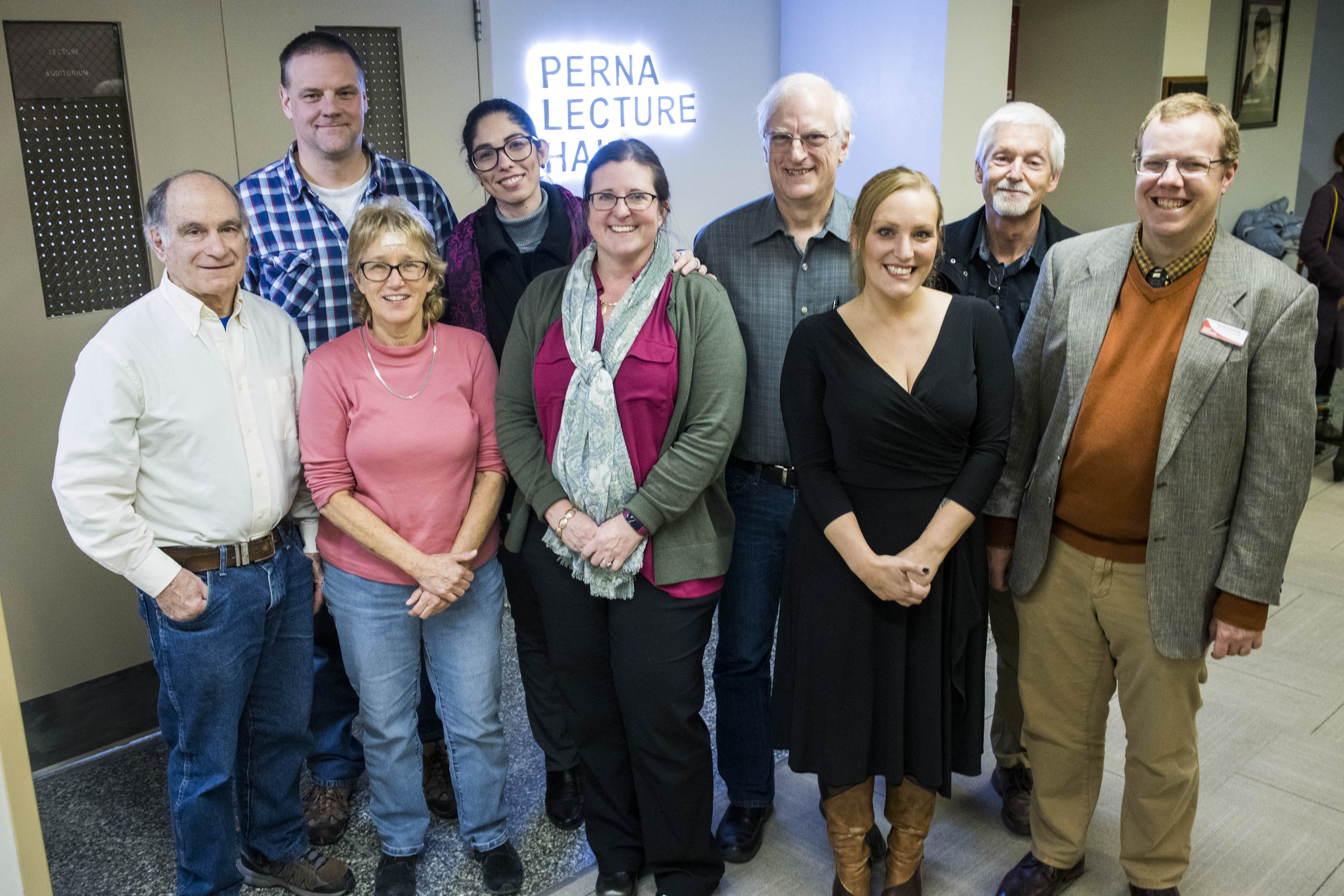 Congratulations to Allison Hannigan '20 and Dr. Melissa Godek on publishing their paper "The Utility of 1000 - 500 mb Thickness and Weather Type as a Rain-Snow Divide: A 30-Year Study at Albany, NY" in the July 2020 issue of Atmospheric and Climate Sciences.
EAS is fortunate to have six department scholarships supported by alumni and emeritus faculty. Faculty review scholarship applications to decide on the recipients. Congratulations to the recipients!! (Please see Scholarship Opportunities for more information.)
For the 2020-21 academic year:
Peter W. Knightes '67 Scholarship – Kaytee Garcia (Earth Science/AEES)
Excellence in Geology and Earth Science Scholarship – Carla Media (Geology) and Zulliet Cabrera-Gomez (Geology)
Dr. P. Jay Fleisher Scholarship – Jason Briscoe (Geology)
QTZ Scholarship – Rosemary Cozine (Geology)
Robert W. Caputo Scholarship – Alice Brennan (Meteorology)
The Chance Imperato Foundation Scholarship – Keira Malarky (Meteorology)
Congratulations to the Graduating Seniors!
| | |
| --- | --- |
| David Adams (GEOL) | Sean Kanyuk (METR) |
| Melissa Amigon (ESCI/AEES) | Nathan Kerpez (GEOL) |
| Jason Cadwalader (METR) | Caitlyn Larsen (GEOL) |
| Taylor Dolan (METR) | Thomas Marrone (GEOL) |
| Jarod Eldred (GEOL) | Dylan Morlang (GEOL) |
| Carlos Espinal (ESCI) | Daniel Murphy (GEOL) |
| Allison Hannigan (METR) | Sean Rascoe (GEOL) |
| Patrick Harrington (GEOL) | Zachary Silbert (GEOL) |
| Sara Harrison (GEOL) | Alexander Szawiel (GEOL) |
| Gwenn Harsha (GEOL) | |
Academic Achievement Award
Each department nominates a senior to receive this college-level award. The faculty nominated Allison Hannigan (METR) to receive the 15th Annual Academic Achievement Award.
Philo C. Wilson Outstanding Senior Award
The Philo C. Wilson Award is named in honor of founding member and the first chair of the Earth Sciences Department and the department's first Distinguished Teaching Professor. Dr. Wilson passed away in 2009 and we are proud to continue this award in his memory. Dr. Wilson was an outstanding educator and is fondly remembered by many alumni. It's quite fitting that the award for our outstanding graduating senior award is named for him.
Thomas Marrone (GEOL) and Daniel Murphy (GEOL) are this year's recipients of this honor.
Nominees – Melissa Amigon (ESCI/AEES); Jarod Eldred (GEOL); Allison Hannigan (METR); Matthew Polhemus (ESCI/AEES); Sean Rascoe (GEOL); Paul Wais (GEOL)
EAS Celebrates 50 Years of Educating Students about the Earth (1970 – 2020)
Due to COVID-19, all events scheduled for our 50th anniversary have been postponed until next year.   Please watch this space for updates.