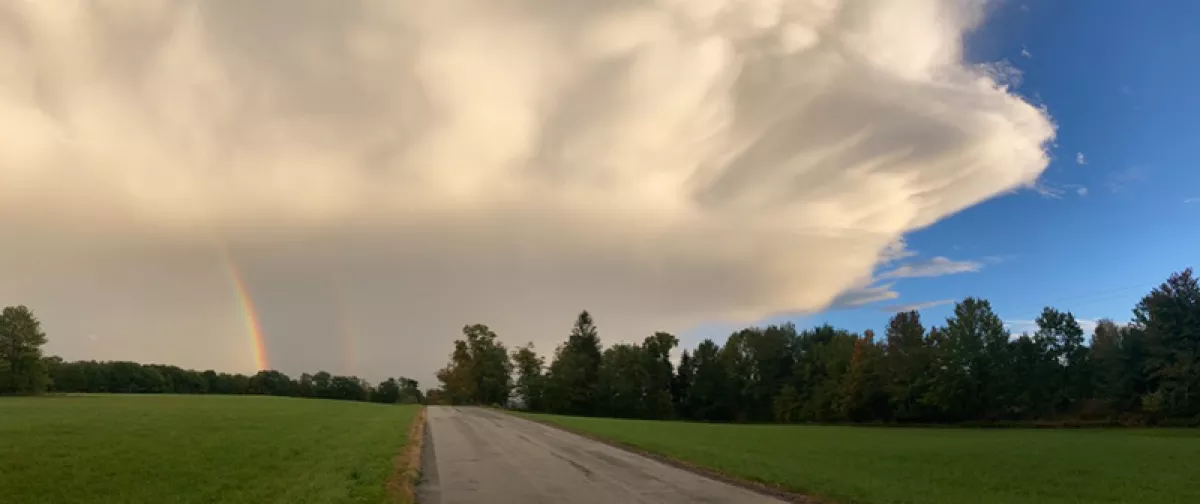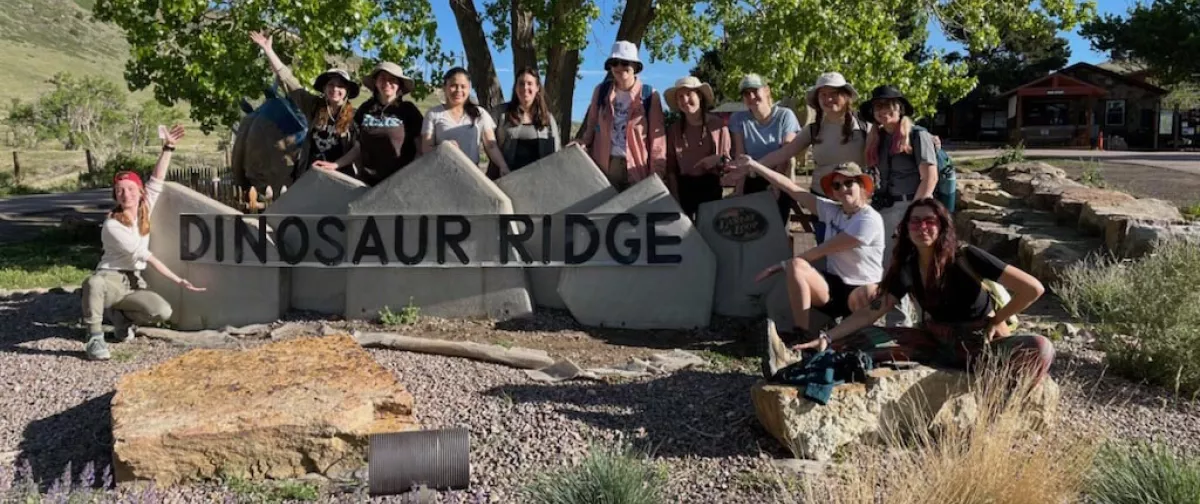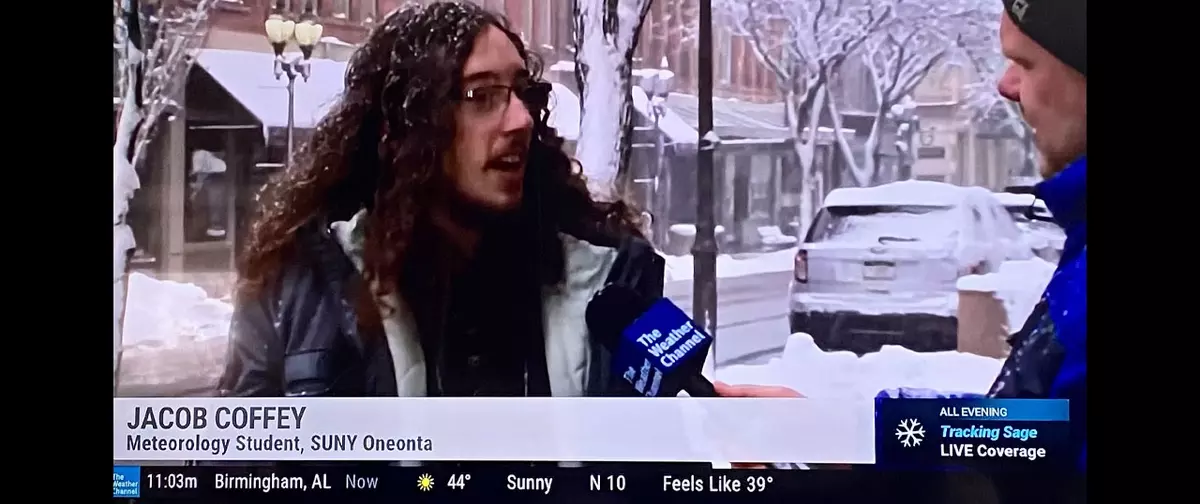 Meteorology Majors, Faculty Interviewed by The Weather Channel
Read about our students' experience applying their knowledge about the March 2023 Nor'Easter "Sage" to The Weather Channel.
---
EAS Serves SUNY Oneonta Students
The award-winning faculty of EAS take great pride in combining high academic standards with a highly personalized approach to the learning process and individual student needs. We teach students in and outside the classroom. The fact that our graduates find satisfying career options attests to the effectiveness of our programs.
Our department upholds SUNY Oneonta's mission, values, and vision through the courses we offer and opportunities we provide to students.
---
Real-Time Weather in Oneonta
Want to know how cold or hot it is on campus? Click on the link below! Brought to you by the Meteorology Program.
Disclaimer: There is up to a 30 minute delay with the weather measurements from the equipment to the dashboard. The weather data are provided as is.