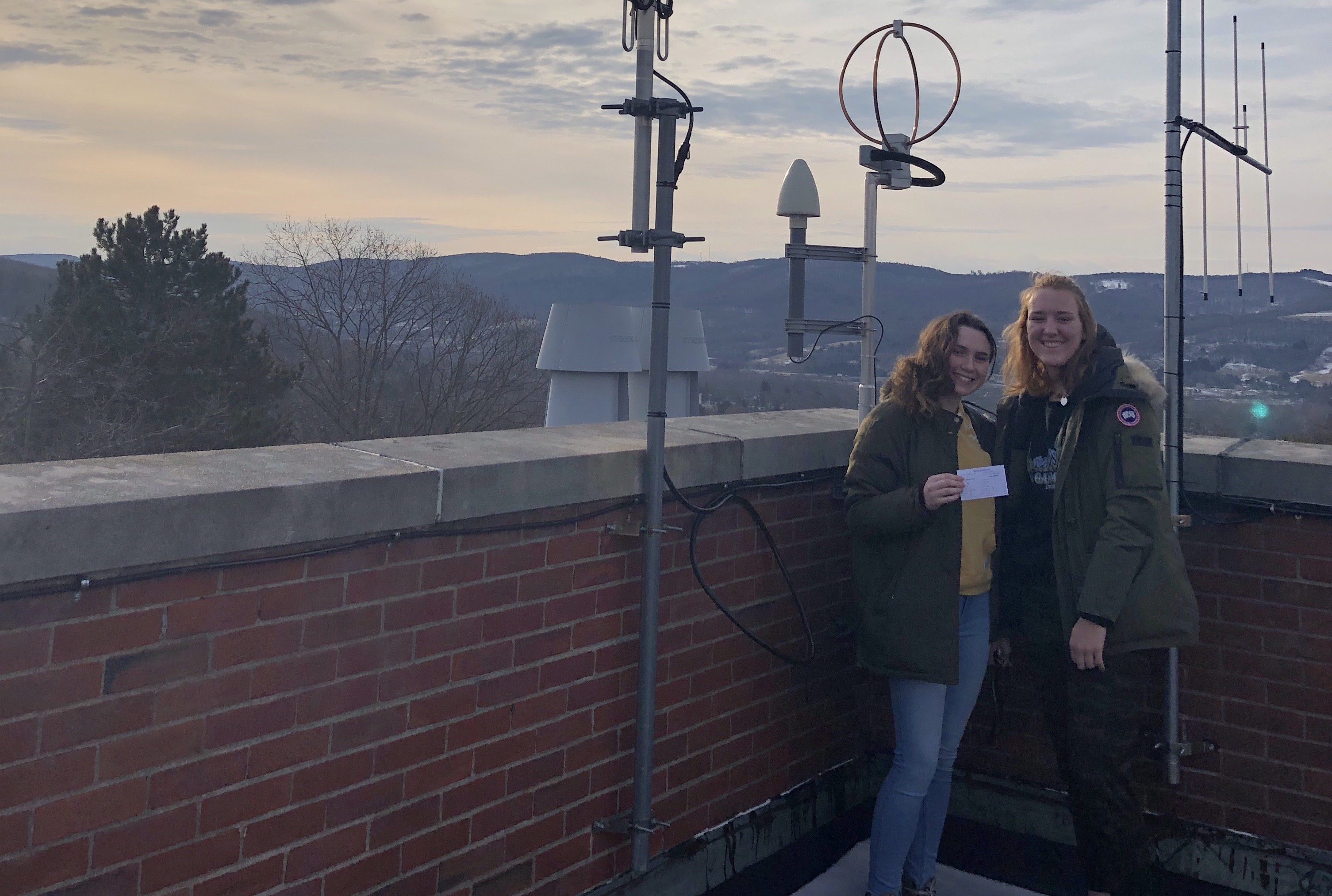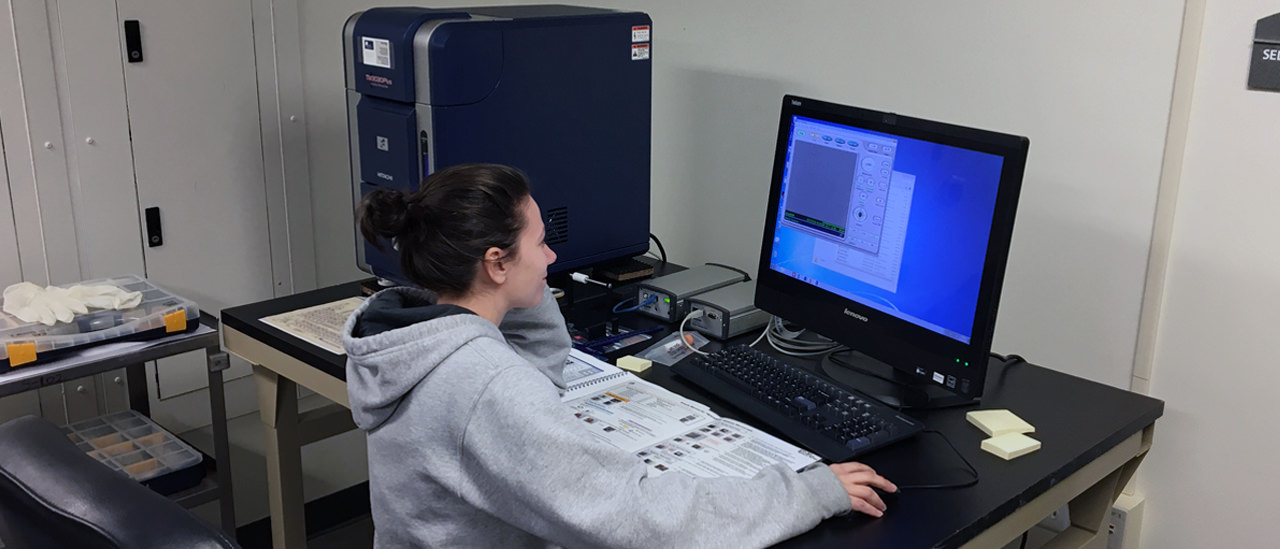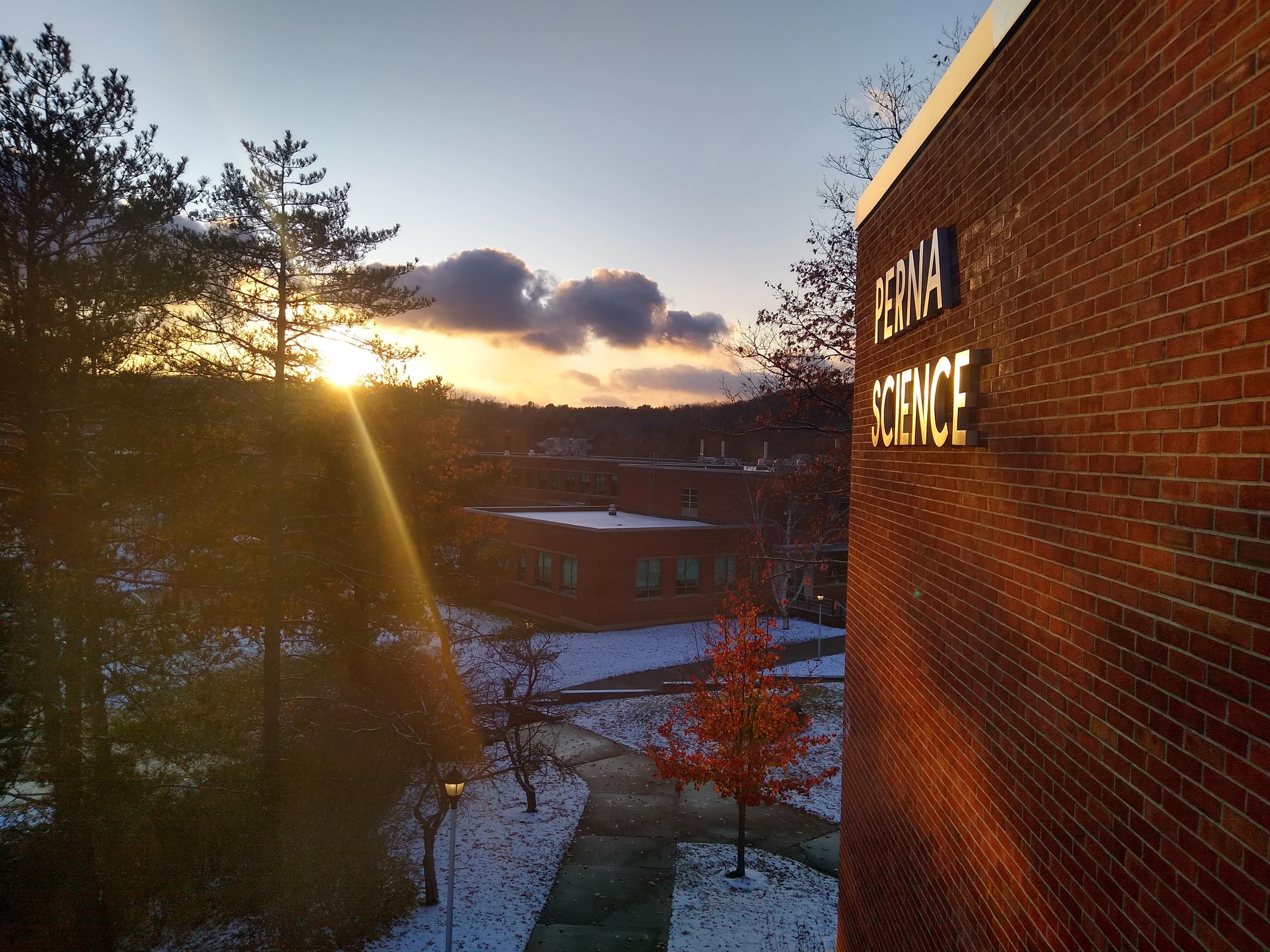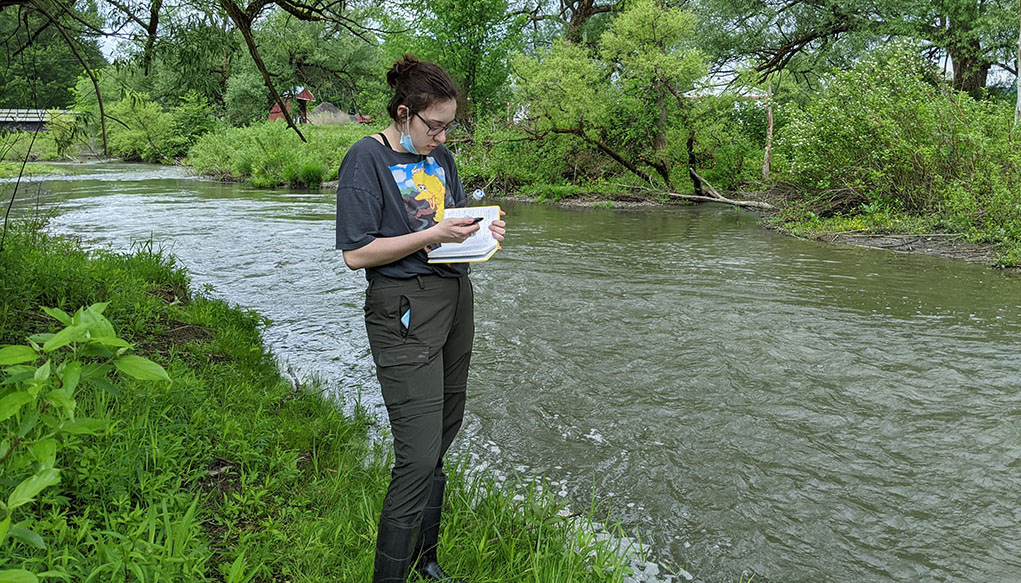 Our Majors Graduate To Do Exciting Things
Kiera Malarkey (Meteorology '21) is working on her Master's Degree at the Wildfire Interdisciplinary Research Center at San Jose State University in California. Kiera is pictured here during a campaign to monitor the "Dixie Fire", which is the largest single wildfire in the recorded history of California.
Eddie Gazzetti (Water Resources '12) is a hydrogeologist with the US Forest Service. His projects typically involve mining, groundwater models, and groundwater-dependent ecosystems. Eddie (on left) often visits active mine sites to promote and enforce responsible groundwater stewardship. This photo was taken during an inspection of the Greens Creek Mine in Southeast Alaska.
---
Choose a Career in the Geosciences – Geology, Meteorology, and Earth Science
The award-winning faculty of EAS take great pride in combining high academic standards with a highly personalized approach to the learning process and individual student needs. The fact that our graduates find satisfying career options attests to the effectiveness of our programs.
---
2021 Chancellor's Award for Excellence in Teaching
Congratulations to Dr. Melissa Godek!  Dr. Godek received the 2021 Chancellor's Award for Excellence in Teaching.  She is one of our meteorologists who focuses on atmospheric dynamics, teleconnection patterns, climatology, and undergraduate research. In addition, Dr. Godek has convened many women in science roundtable discussions and preparing for graduate school forums.
The Chancellor's Awards for Excellence confer recognition for consistently superior faculty/staff achievement and encourage the ongoing pursuit of excellence. These awards underscore SUNY's commitment to sustaining intellectual vibrancy, advancing the boundaries of knowledge, providing the highest quality of instruction, and serving the public good.
---