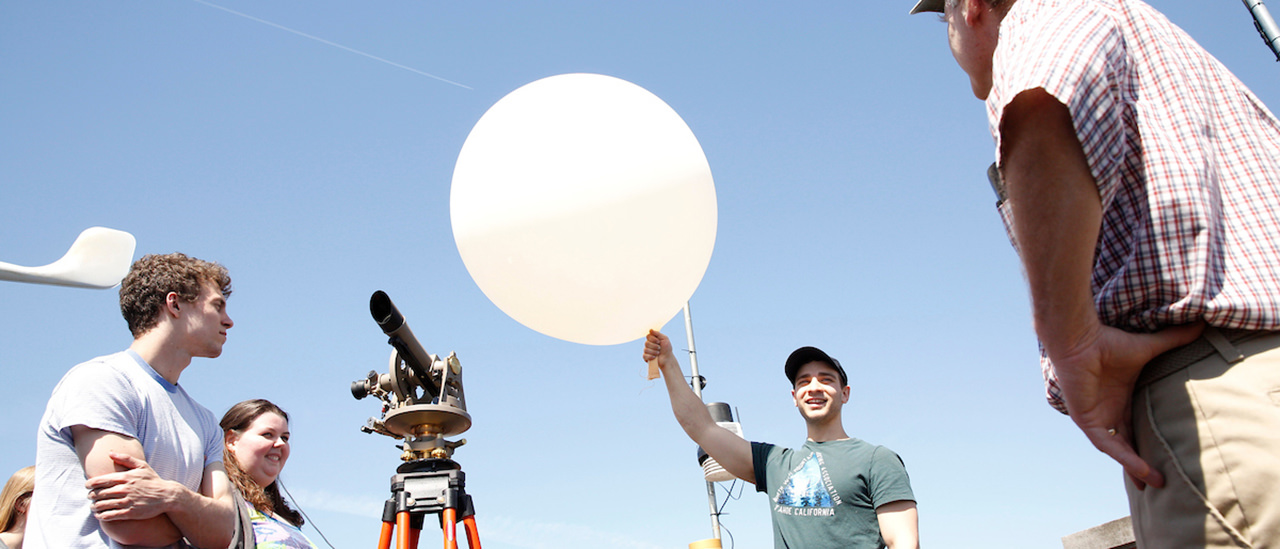 About the Program
Meteorology, the science of the atmosphere, is more than just weather prediction. Meteorology majors also study climatic change, severe thunderstorms and tornadoes, and atmospheric pollution.
Oneonta is one of five SUNY schools that offer an undergraduate degree program in meteorology or atmospheric science. College facilities and resources include a Linux computing lab, digital planetarium, weather cam, rooftop weather observatory and weather records dating back to the early 1900s.
Opportunities
Meteorology majors put their classroom learning into practice through internships at cooperating National Weather Service offices, the state Department of Environmental Conservation, and private forecasting and consulting companies. In this program, students earn academic credit while receiving practical, on-site experience in professional meteorology.

The college has an active Meteorology Club, which organizes trips to Weather Service offices, commercial television studios and weather conferences; and holds forecasting contests.