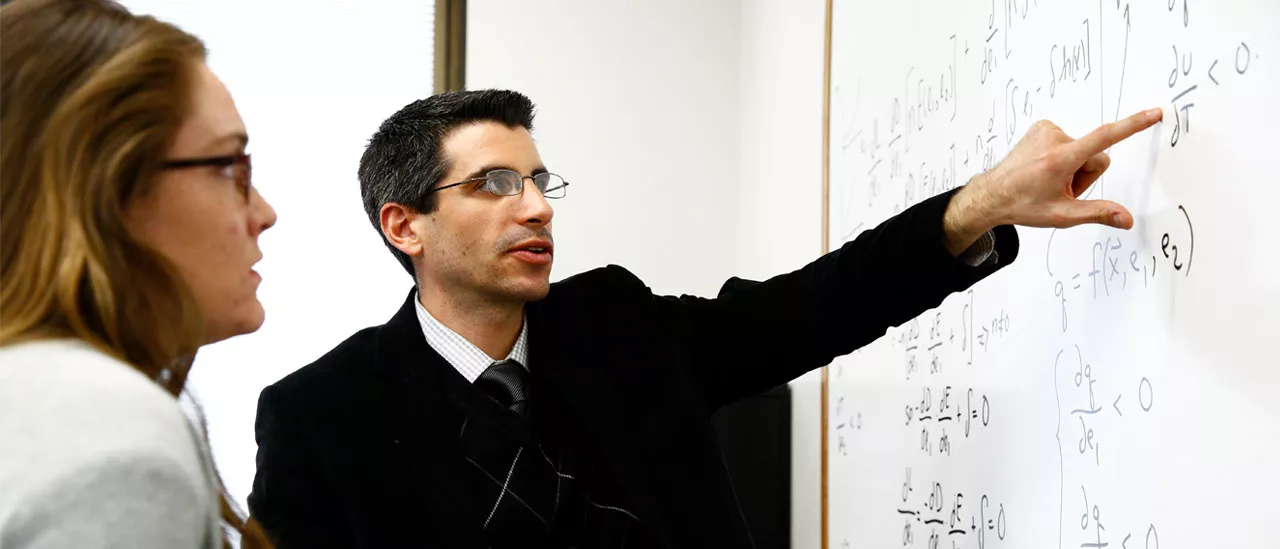 About the Major
SUNY Oneonta's Economics major has been offered since 1963. All advanced and most introductory courses are taught by a diverse group of Ph.D.-qualified faculty with regional and national reputations in the economics profession.
Our faculty have teaching and research expertise in areas including international trade and development; labor, health, sports and environmental economics; macroeconomics; economic history; and econometrics/data analytics. Our upper-division classes are small and provide numerous opportunities for student-faculty interaction. Such interaction is at the center of our department's philosophy of undergraduate education.
Curriculum
Economic policies affect us in many ways. They impact the prices we pay for goods and services, the level of employment in an economy, the quality of the environment, access to healthcare and more. In the Economics major, students:
Develop the analytical, written, oral and presentation skills necessary for postgraduate employment, graduate education and civic engagement;
Lean the economic methods used to analyze contemporary issues in the international economics, applied microeconomics and applied macroeconomics;
While mentored by a faculty member in the capstone course, apply these skills to an independent research project
Request Information
Contact
Economics Department
226 Netzer Administration Building
(607) 436-3333
economics@oneonta.edu
Experiential and Applied Learning Opportunities
Students in the capstone senior seminar conduct an independent research project under the direction of an individual faculty member. Students are provided opportunities to showcase their work externally at events such as the SUNY Undergraduate Research Conference and the student paper competition sponsored by the New York State Economics Association.
Economics majors may receive course credit through internships and by participating in the annual Federal Reserve Challenge, an intercollegiate monetary policy competition. Inspired by the policy-making role of the Federal Reserve System's Federal Open Market Committee, this competition requires that students work as a team to research and analyze current economic data, develop a forecast for the economy and review potential future economic risks. Students prepare a presentation for the competition and answer questions on monetary policy from the judges. SUNY Oneonta teams have reached the semifinals and won honorable mention awards in recent years.
Facilities
Bloomberg terminals are available for students to access current economic and financial data. Students may opt to become Bloomberg certified.
Student Clubs
Many Economics students elect to participate in clubs and organizations offered by both the Department of Economics and the Department of Business.
Economics Club
Finance Club
Marketing Club
Management Club
Entrepreneurship Club
Accounting Society
Student Advisory Council
Volunteer Income Tax Assistance (VITA) Program