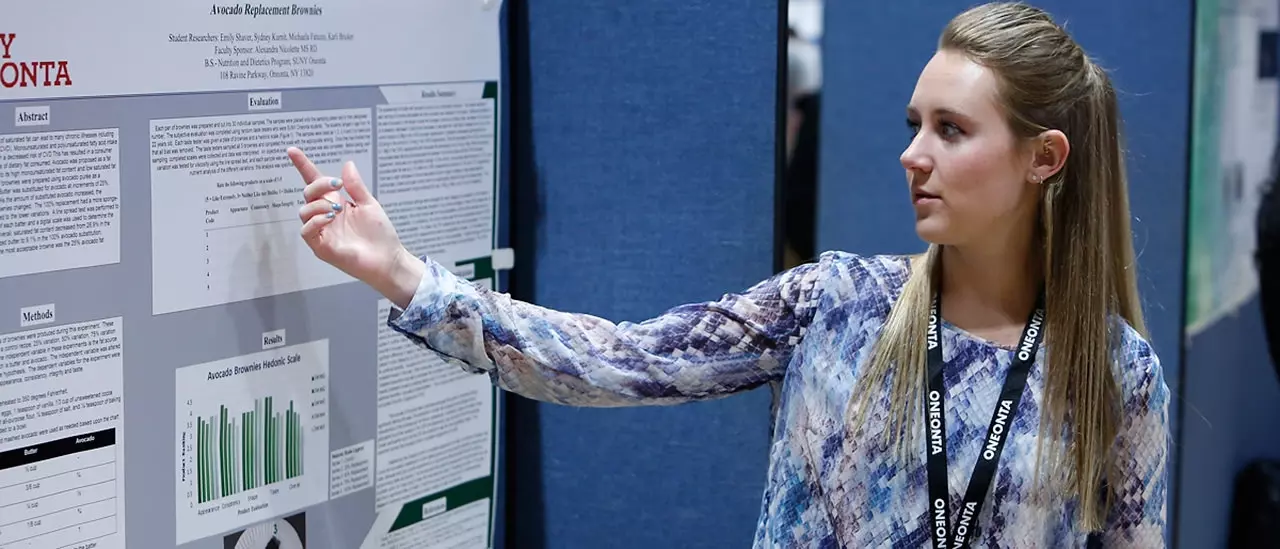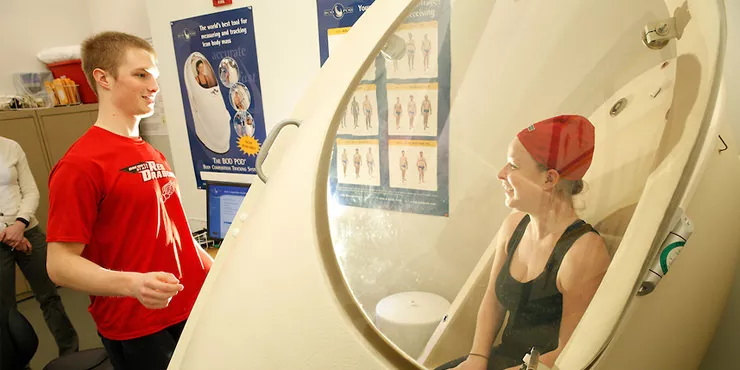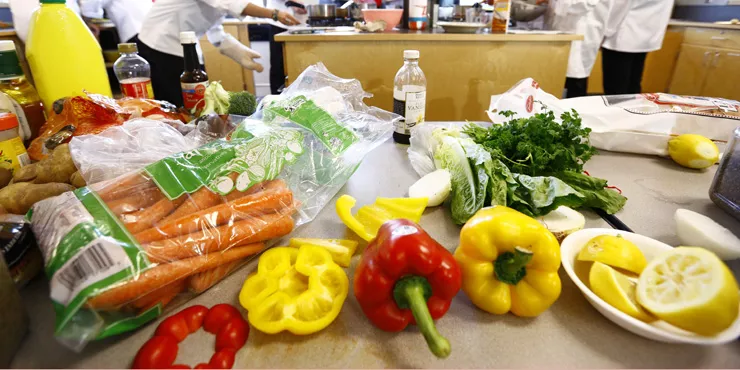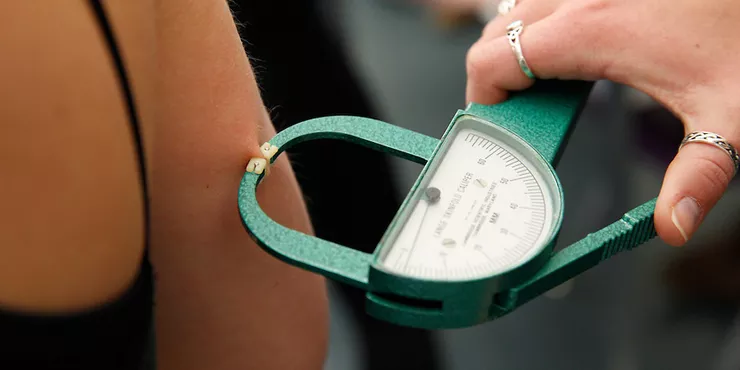 Why Dietetics?
If you have an aptitude for the sciences, get satisfaction from being part of a team, enjoy helping people and are interested in food and eating, consider a career in nutrition and dietetics. Dietetics is an interdisciplinary program that incorporates the science of human biology and biochemistry as well as foods to understand how the body utilizes nutrients and related substances for optimal health throughout the life cycle. Whether administering medical nutrition therapy in a health-care setting or directing food service operations, registered dietitians work to improve the health and wellness of individuals and communities. 
About Our Program
SUNY Oneonta's Dietetics program is designed so you can understand the nutritional needs of the human body as it relates to health and disease throughout the life span. The program provides a strong foundation in science, nutrition, foods and food systems management with a diverse curriculum to meet the accreditation standards set by the Accreditation Council for Education in Nutrition and Dietetics (ACEND).
You'll get plenty of hands-on experience in and outside the classroom, whether it's using our BOD POD (a computerized, egg-shaped chamber that uses Air Displacement Plethysmography technology to measure body composition), working with coaches to develop eating plans for Oneonta athletes, leading food production in a commercial kitchen or sharing nutrition information with local elementary school classes.
What Can I Do With This Major?
The B.S. in Dietetics will help you meet the requirements for becoming a Registered Dietitian Nutritionist (RDN) by earning the verification statement needed to apply to ACEND-accredited supervised practice programs (dietetic internships), and preparing you for the Registered Dietitian Exam administered by the Commission on Dietetic Education. Only SUNY Oneonta seniors have the opportunity for early acceptance into SUNY Oneonta's online M.S. Nutrition and Dietetics Program through a Pre-Select Option for 50 percent of the seats.
You can forge your own path to a successful career in clinical dietetics, nutrition education, food service management, health-related pre-professional programs, public health nutrition, private practice, applied research, or continue on to graduate study.
Note to prospective students
As of January 1, 2024, the Commission on Dietetic Registration has changed the requirement from a bachelor's degree to a master's degree in order to be eligible to take the CDR credentialing exam for registered dietitian nutritionists. In order to be approved for registration examination eligibility with a bachelor's degree, an individual must meet all eligibility requirements and be submitted into CDR's Registration Eligibility Processing System (REPS) before 12:00 midnight Central Time, December 31, 2023. For more information about this requirement visit CDR's website. 
Accreditation
The Dietetics program at SUNY Oneonta is a Didactic Program in Dietetics (DPD) and is currently accredited by the Accreditation Council for Education in Nutrition and Dietetics Education (ACEND) of the Academy of Nutrition and Dietetics. ACEND can be reached at: 120 South Riverside Plaza, Suite 2190, Chicago, IL  60606-6995   Phone: 1-800-877-1600 Ext. 5400.
Request Information Form
Loading...