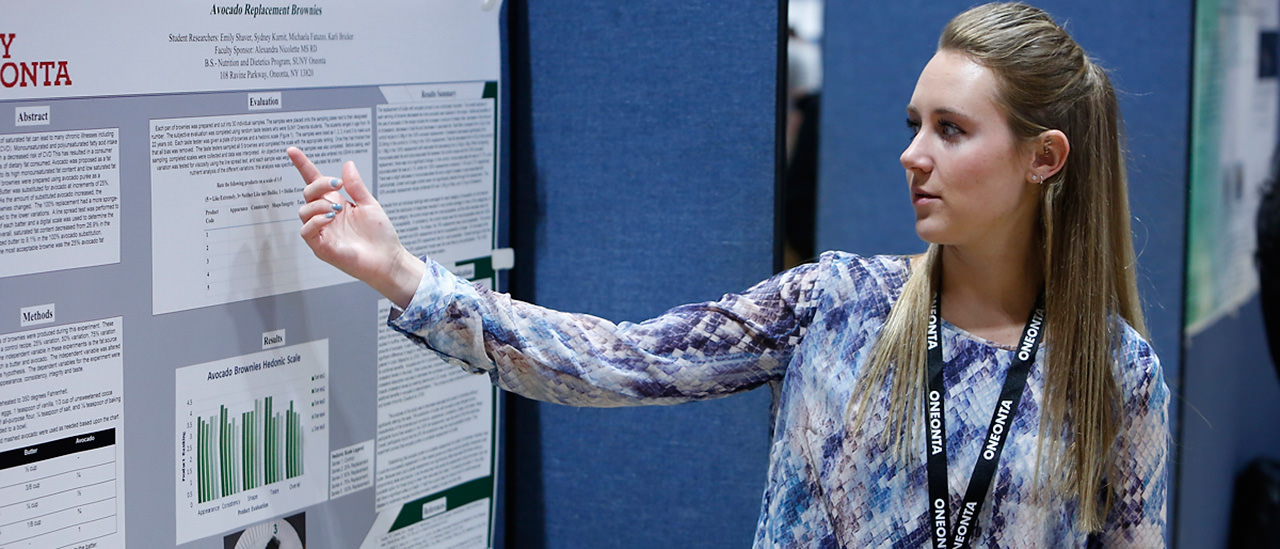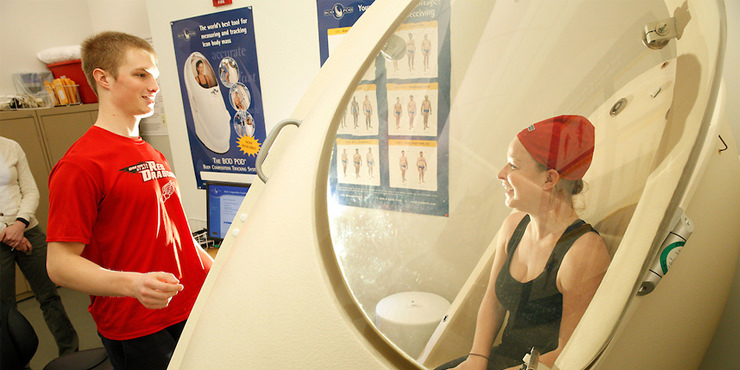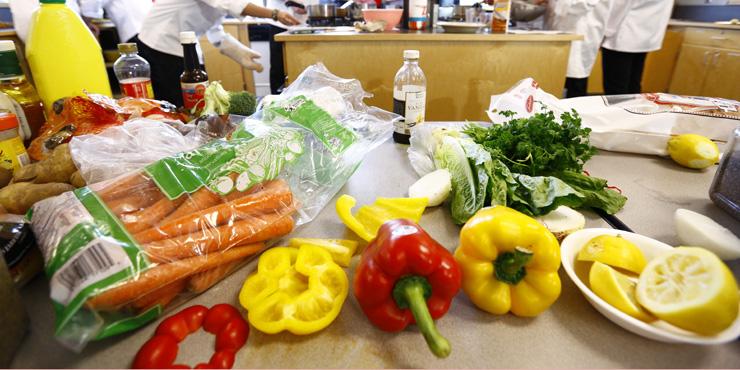 If you have an aptitude for the sciences, get satisfaction from being part of a team, enjoy helping people and are interested in food and eating, consider a career in nutrition and dietetics.
Oneonta's nationally accredited Dietetics program focuses on the relationship between humans and their food and the science of food and nutrition as it relates to health and disease throughout the life cycle. You'll get plenty of hands-on experience in and outside the classroom, whether it's using our BOD POD (a computerized, egg-shaped chamber that uses Air Displacement Plethysmography technology to measure body composition), working with coaches to develop eating plans for Oneonta athletes, or sharing nutrition information with local elementary school classes.
Graduates of the program may apply for dietetic internships to establish eligibility to take the CDR registration examination for dietitians. The Dietetics program is accredited by the Accreditation Council for Education in Nutrition and Dietetics, the Academy of Nutrition and Dietetics' accrediting agency for programs that prepare students for careers as registered dietitians or dietetics technicians.