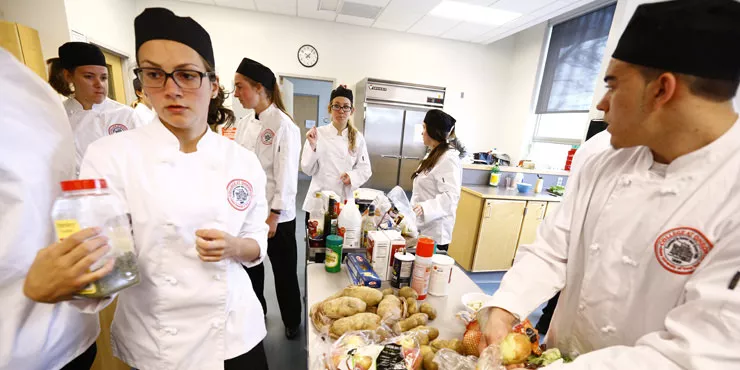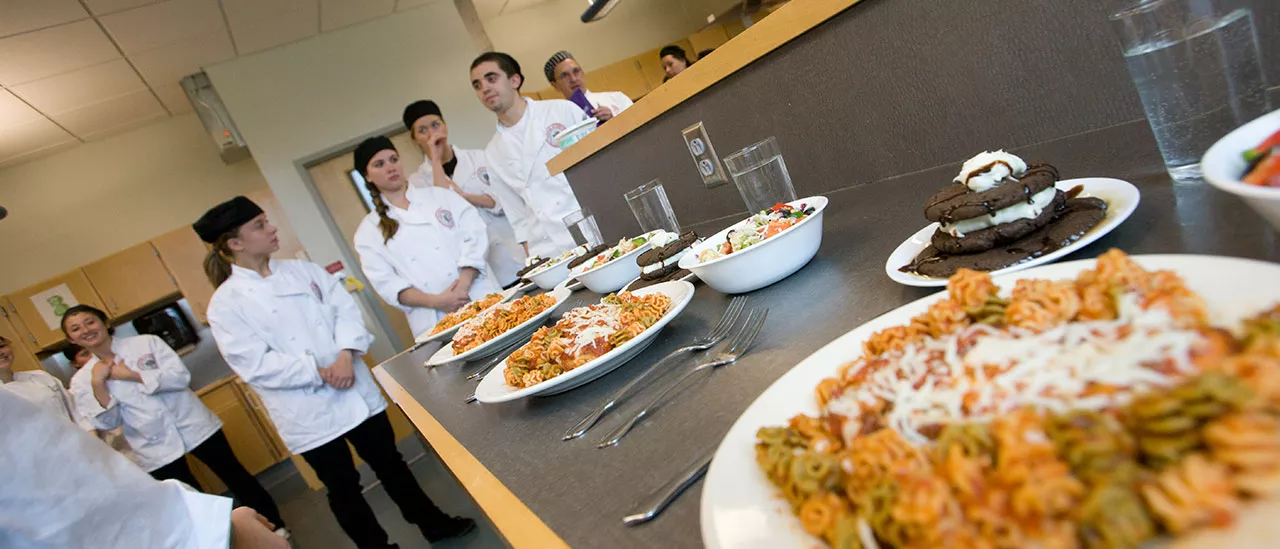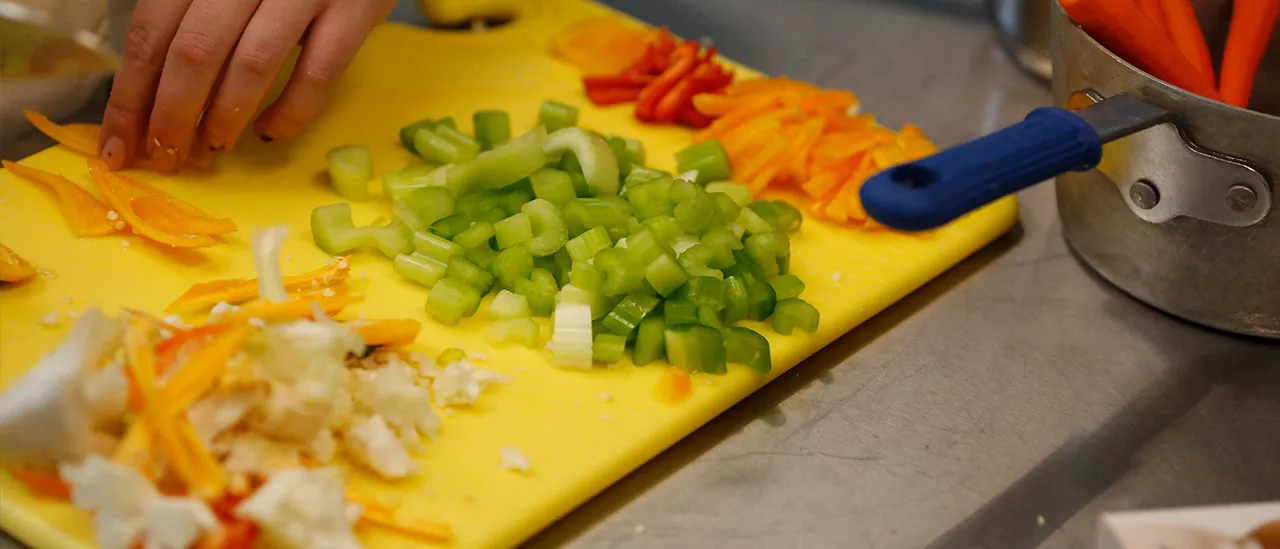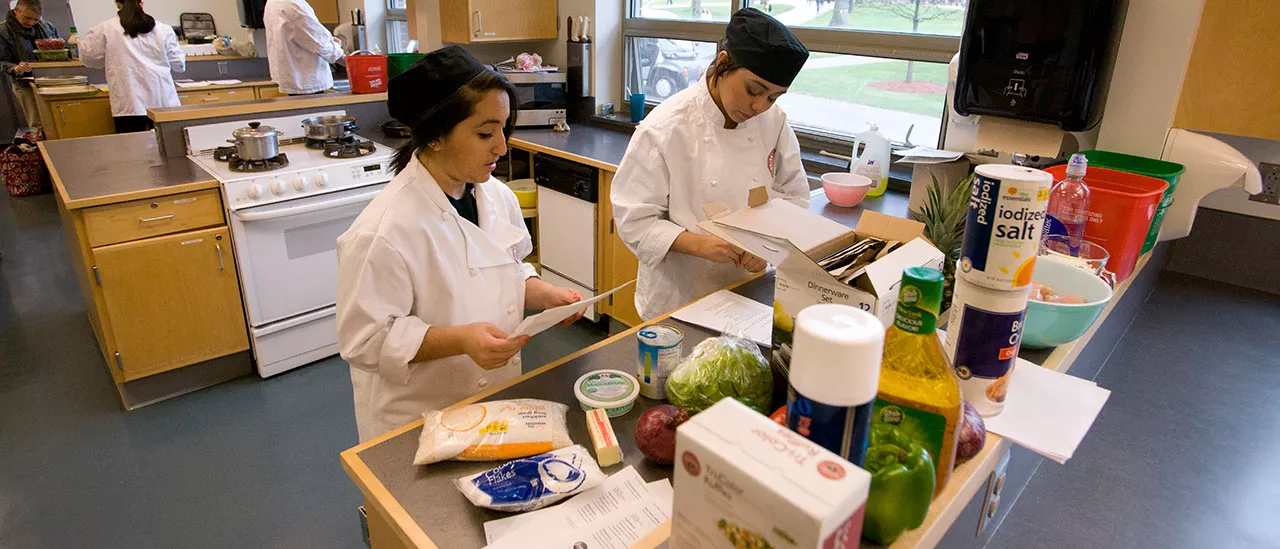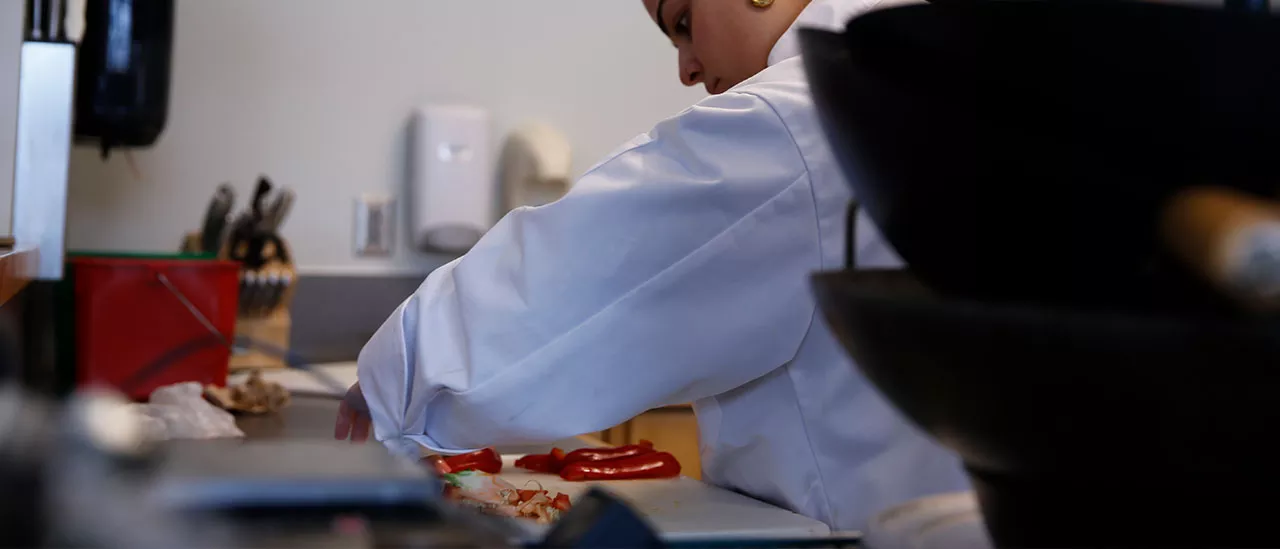 About the Major
Major in Food Service and Restaurant Administration at Oneonta and prepare for a variety of careers in the growing hospitality management industry.
Curriculum
Can you imagine yourself as a cruise ship director, wedding planner, restaurant owner or catering manager? The Food Service and Restaurant Administration major incorporates hands-on learning throughout the course of study, giving you the knowledge, ability and confidence to succeed in the growing hospitality profession.
This program will prepare you for a career in restaurant management, hotel front desk and foodservice operations, the resort and cruise ship industries, catering and banquet operations, event and wedding planning, sales, purchasing, corporate management and much more. A related minor in event planning offers additional experience in organizing and managing events.
Course Topics Include
Nutrition
Introduction to Hospitality
Introductory Foods
Cost Control and Service Management
Design, Layout and Operations
Restaurant and Catering Management
Hospitality Industry Organizational Diagnosis
Food Services System Management
Event Planning
Travel and Tourism
Request Information
Contact
Department of Human Ecology
607-436-2705
Facilities
In the Introductory Foods course, you'll work in small teams at six separate cooking stations to prepare recipes using a variety of ingredients and methods.
Your professional experience will expand in our commercial kitchen, which offers the latest and most widely used industry technologies and has cold food, hot food and bakery cooking stations. There is a service area right off the kitchen where you will learn proper techniques in a dining room that can seat up to 80 guests.
Student Clubs
Edgy Veggies Society
Entrepreneurship Club
Food and Nutrition Association
Management Club
Nutrition for Performance Club