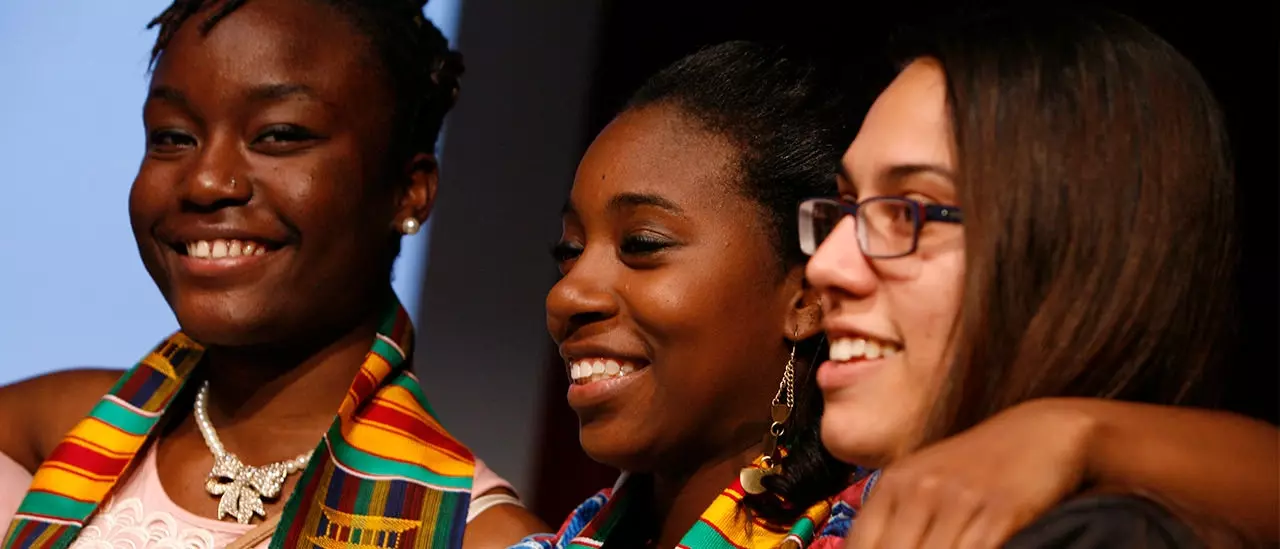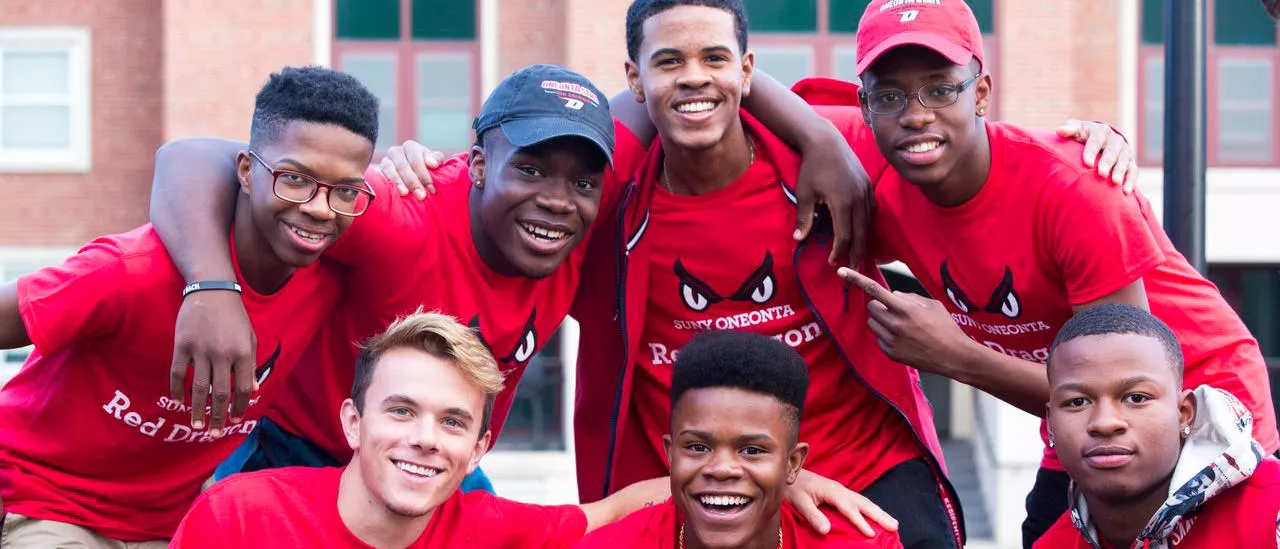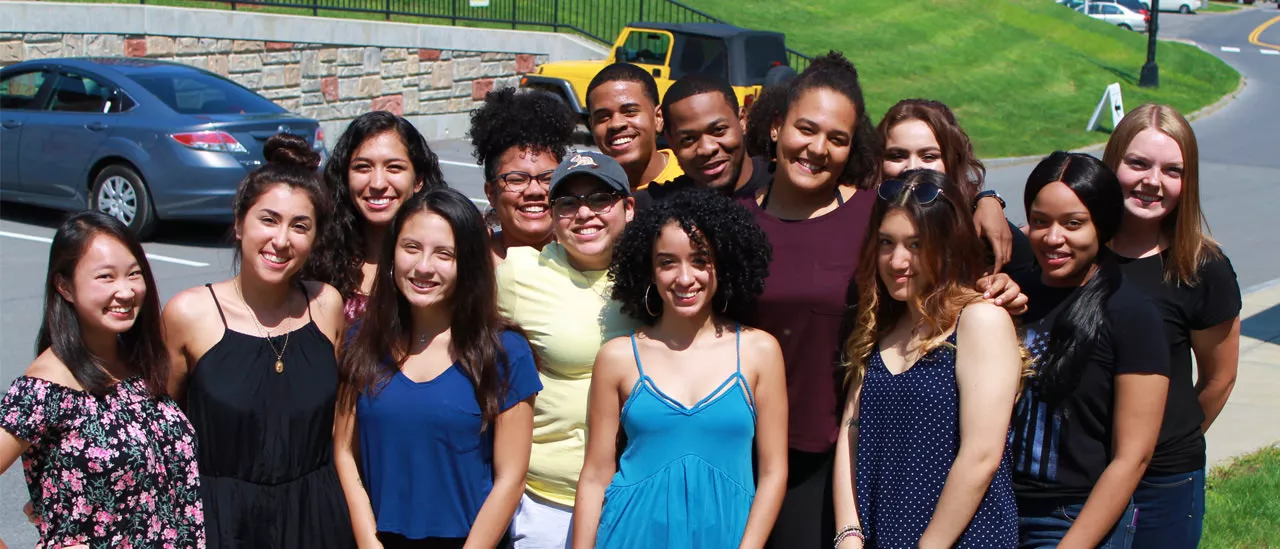 MLK Essay Contest
Thursday, November 3 7- 8:15 PM
Dewar Arena, Alumni Field House
Book Signing 8:30- 9:00  PM
Some Major CRJIE Activities
Annual Racial Justice Symposium 

Expanded Mentoring Program with stipends for mentors  

Endowed Speakers Series 

Reunions 

Internships – paid and credit bearing  

Faculty–in-Residence Programs 

Scholarships to support student academics  

Student staff salary support 

Mini grants for campus community members to sponsor and facilitate topics on race. 

Student Diversity Leadership Conference

 
CRJIE Advisory Committee
Bernadette Tiapo, Ph.D., VP Diversity, Equity, and Inclusion/Chief Diversity Officer, Advisory Committee Chair

Dr. Howard Ashford, Interim Director CRJIE and Assistant Professor, Africana and Latinx Studies

Dr. Gretchen Sorin, Director & Distinguished Service Professor of Museum Studies

Dr. Trudy Thomas Smith, Professor, Chemistry & Biochemistry

Dr. Penina Kamina, Professor, Elementary Education & Reading

Dr. Betty Wambui, Professor, Africana and Latinx Studies

Dr. Rhea Nowak, Professor, of Art & Faculty Center Director

Dr. William Walker, Associate Professor, Cooperstown Graduate Program

Andrew Stammel, J.D., Affirmative Action Officer and Title IX Coordinator

Dr. Susan Goodier Assistant Professor, Department of History, Women's and Gender Studies Affiliate

Dr. Tracy Betsinger, Professor, Anthropology

Anne Winchester, Administrative Assistant
"If colleges and universities are to best represent what they aspire to be--more diverse, more equitable and inclusive--they must acknowledge, interrogate, and dismantle the systems and structures that have been created and evolved over time which sustain inequities impacting the living, learning and work environment of students, faculty and staff. We must do our "home" work and demonstrate what it means to dismantle racism." Excerpt from a statement by NADOHE titled: Accountability: A Step Towards Justice, April 21, 2021 – Ford Lauderdale, FL.
Latinx Heritage Month​​​​​​
Latinx Heritage Month Fiesta
Current Initiatives
Harriet Tubman Freedom Award
The Center for Racial Justice and Inclusive Excellence seeks nominations for the 2023 Freedom Award.
The Harriet Tubman Freedom Award is awarded to a faculty/staff member who goes above and beyond to provide students with the opportunity to cultivate a well-rounded understanding of the global society, provide seen and unseen student support, and serves as a beacon of hope that an inclusive society is a tangible reality.
Recipient awarded at the 2023 Kente Graduation Ceremony. Nominations are due December 21, 2022.
Nominees must be nominated by a current SUNY Oneonta student/employee.
Nominating statement must be at least 500 words (student) and 750 words (faculty/staff).
Submit statements to Anne Winchester.
 

Kente Awards

Ida B. Wells/Dolores Huerta Civil Rights Advocacy Award
Courageous advocacy of equality and civil rights

Oprah Winfrey/Mumia Abu-Jamal Leadership & Courage Award
Motivates others to action and demonstrates courage and speaks out in the face of opposition.

Nuyorican Poets/Guerilla Girls New Direction Award
Creates new avenues and space of expression and awareness.

Sor Juana Ines de la Cruz/Booker T. Washington Higher Learning Award
Embraces higher education to its fullest and sets examples for others.

Rigoberta Menchu Indigenous Languages Advocacy Award
Community engagement and advocacy of linguistic, ethnic, and racial diversity.

Mariama Ba African Feminist Literature Award
Engagement with intersectionality in the quest for liberation and creative expression,

Mae Jemison/Percy Julian Exploration Award
School of Social Sciences student excelling in science, technology, or science education.

Dr. Ralph R Watkins Scholar Award
School of Liberal Arts and Business student who excels academically, shows a passion for their work, and an intellectual curiosity.

Pura Belpre/Ann Lowe/Bill Russell Multicultural Award
School of Education, Human Ecology, and Sports Management student who has shown a desire to engage marginalized populations and expand their understanding of the global society.
Selena Quintanilla Perez: A Tribute
Remembering the life and influence of Selena in Latin American and U.S. culture.
Movie and Music
October 12, 2022
6pm-8pm (Movie)
8pm-9pm (Music)
CRJIE - Great Room
Snacks Served
Hosted by Prof. Howard Ashford of the Africana and Latinx Studies Department and sponsored by the Center for Racial Justice and Inclusive Excellence.
Latinx Heritage Month 
Announcing the Center for Racial Justice and Inclusive Excellence
The Office of Equity and Inclusion is pleased to announce an important step toward advancing inclusive excellence, antiracism, social justice, diversity, equity and inclusion at the college.