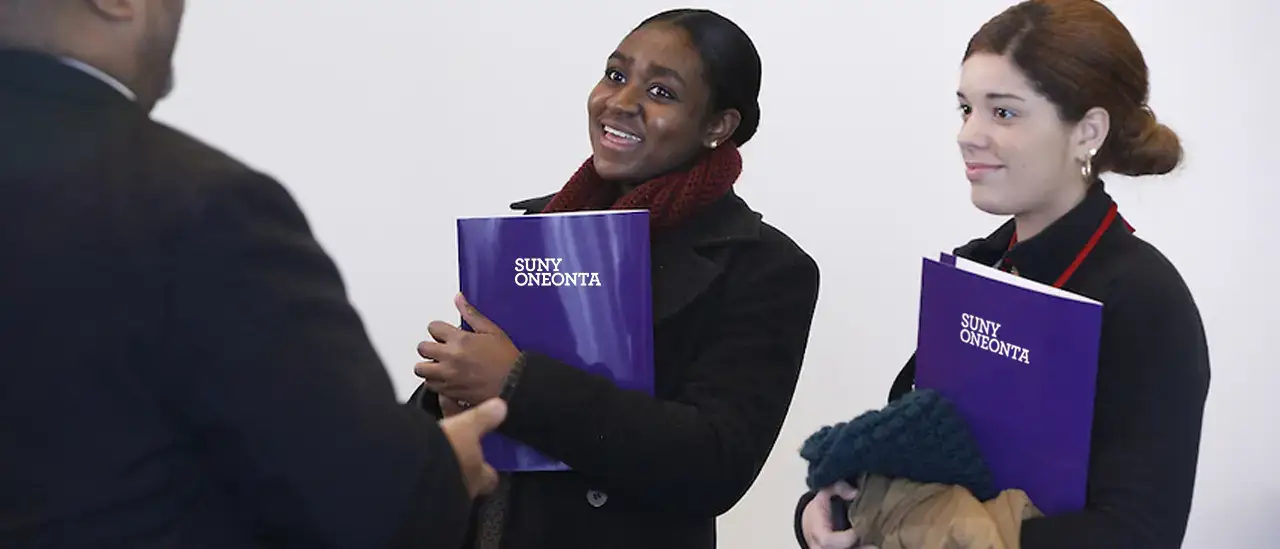 Student Diversity & Leadership Conference
About The Conference:
The SUNY Oneonta Student Diversity & Leadership Conference is an event designed for individuals from diverse backgrounds, experiences, and perspectives to interact with student, administrator, and faculty presenters and exchange information to enhance multicultural comprehension, self-awareness, and leadership skills. Participants will apply the acquired skills, tools, and insight to advance their personal development and be effective leaders both on campus and in the surrounding communities.
Call for Proposals:
For the eleventh year, the Office of Equity and Inclusion at SUNY Oneonta is happy to host the Student Diversity & Leadership Conference!
We will be looking at how we view and interact with leaders in our world, schools, and communities, and how we can bring a more inclusive environment to all. We are excited to bring a variety of presentations and workshops to our attendees. Students and faculty who are interested in presenting are invited to submit proposals for presentations/sessions that will educate students about leadership, culture, beliefs, biases, inclusivity, etc., from their own perspectives.
Proposals will be evaluated based on relevance to current issues, potential appeal to conference participants, creativity, ingenuity, and applicability for participants after the conference. Suggested topics may include, but are not limited to: Leadership Development; Race/Ethnicity; Cultural Differences and Values; Intersectionality; Religion; Global Awareness/Global Education; Gender/Sexuality; Sexual Health; Political Effects on our Society; Self-Care; Disability; Civic Engagement/Social Justice, etc.
We welcome both student and faculty/staff presenters from on campus and from outside of our college community. The committee currently anticipates having presenters from off campus present virtually with the use of Microsoft Teams. Presenters from the campus community will have the option of presenting in person or virtually.
Any questions about the conference may be emailed to the SDLC Committee Co-Chairs Howard Ashford howard.ashford@oneonta.edu or Andrew Stammel andrew.stammel@oneonta.edu.