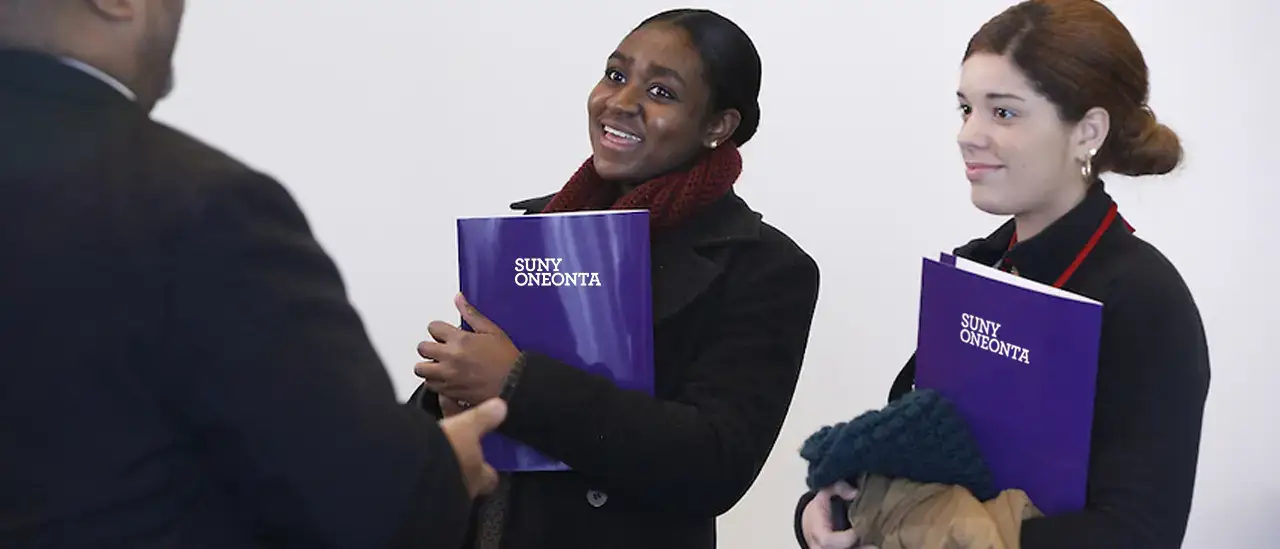 Student Diversity & Leadership Conference
About The Conference:
The SUNY Oneonta Student Diversity & Leadership Conference is an event designed for individuals from diverse backgrounds, experiences, and perspectives to interact with student, administrator, and faculty presenters and exchange information to enhance multicultural comprehension, self-awareness, and leadership skills. Participants will apply the acquired skills, tools, and insight to advance their personal development and be effective leaders both on campus and in the surrounding communities.
The 2024 Conference will be held on Saturday March 23rd, from 9:00am - 5:00pm in SUNY Oneonta's Center for Racial Justice & Inclusive Excellence.
Proposal Submission is open! Submit your proposal.
Call for Proposals:
For the 13th year, the SUNY Oneonta Office of Equity and Inclusion is happy to host the Student Diversity Leadership Conference. The 2024 conference will consider the following theme:
What Unites Us
In a world that can appear increasingly hostile and divisive, this conference looks to bring together a series of panels, talks, roundtables, artistic expressions, posters, and workshops that consider the concepts of solidarity, equity, and justice in spaces that range from the local to the national and the global. We will be looking at how we view and interact with leaders in our world, schools, and communities, and how we can bring a more equitable environment to all.
Presentations and discussions can follow a range of possible topics and formats. We encourage those who are interested in presenting to submit proposals for this conference that will provide opportunities to explore leadership, culture, beliefs, biases, etc., from their own perspectives. Areas of focus can include, among other things, race/ethnicity, gender/sexuality, disability, religion, and intersectionality. Suggested topics might include, but are not limited to:
Leadership Development
Discourse and Difficult Conversations
The Value of Cultural Differences
Global Awareness/Global Education
Healthcare Access
Political Effects on our Society
Self-Care
Personal and Professional Growth
Civic Engagement/Social Justice
Proposals will be evaluated based on relevance to current issues, creativity, ingenuity, and applicability for participants after the conference. Presenters' registration fees will be waived if their proposals are accepted.
The deadline for proposal submissions is Friday, December 15th, 2023. The conference planning committee will send notification regarding the status of your proposal by Friday, January 26th, 2024. Any questions or concerns can be directed to Chelsea McCracken, Interim Director of the Center for Racial Justice & Inclusive Excellence, at Chelsea.Mccracken@oneonta.edu.