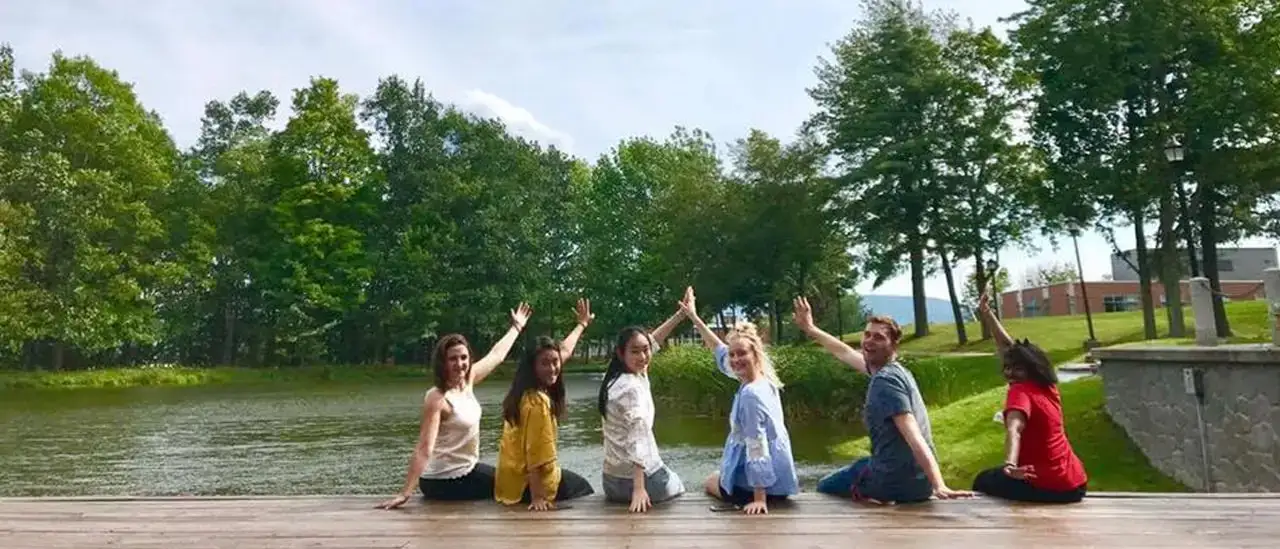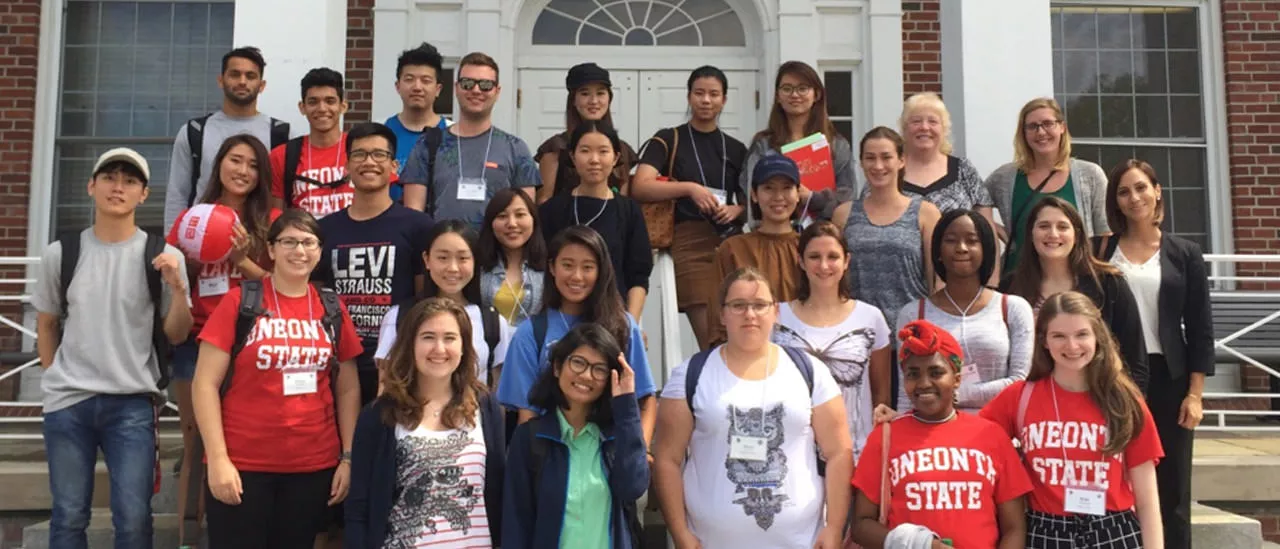 To schedule a meeting with your International Student Advisor/DSO, please click the button below:
For more information about on-campus services and resources for international students, please look at our:
International Student Handbook
Student life at SUNY Oneonta is vibrant and engaging. Balance your academic life with the pursuit of things that make you happy and add value to your life.
SUNY Oneonta recognizes the unique needs of international students. To that end, we provide a variety of services to enhance your academic, social and cultural life. The campus has a robust calendar of events and activities. The International Student Organization (ISO), a broad-reaching community of domestic and international students, is one of more than 150 student clubs and organizations.
SUNY Oneonta takes a proactive approach to student services from start to completion of a degree. Opportunities for community volunteering, student employment, internships and cooperative experiences add value to the educational experience. Student health and counseling services are available, along with a variety of fitness facilities. SUNY Oneonta has an impressive library, 15 residence halls and an unlimited dining/meal plan with special arrangements for international students or those with unique dietary needs.
The Office of Global Education (OGE) hosts on and off-campus activities such as field trips, shopping, special events, social gatherings and guest speakers. The OGE also conducts specialized workshops of significance to students on topics such as health insurance, maintaining F1 and J1 status, optional practical training/work permit information, advice on student visas and regulations, as well as information on community service.
Our American Discovery class (GEOG 1020, 3 s.h.) is offered to new international students as an introduction to the culture and history of our upstate New York region and as an extended orientation to SUNY Oneonta. It is a seminar-style course specifically designed to assist new international students with their academic and cultural acclimation to U.S. geographies and environments. This course incorporates field trips to culturally and geographically significant sites such as Niagara Falls, Boston, and local sites such as Howe Caverns.
Follow our @sunyoneonta.globaled Instagram page to keep up to date with events and information, as well as see highlights from our international and study abroad students!