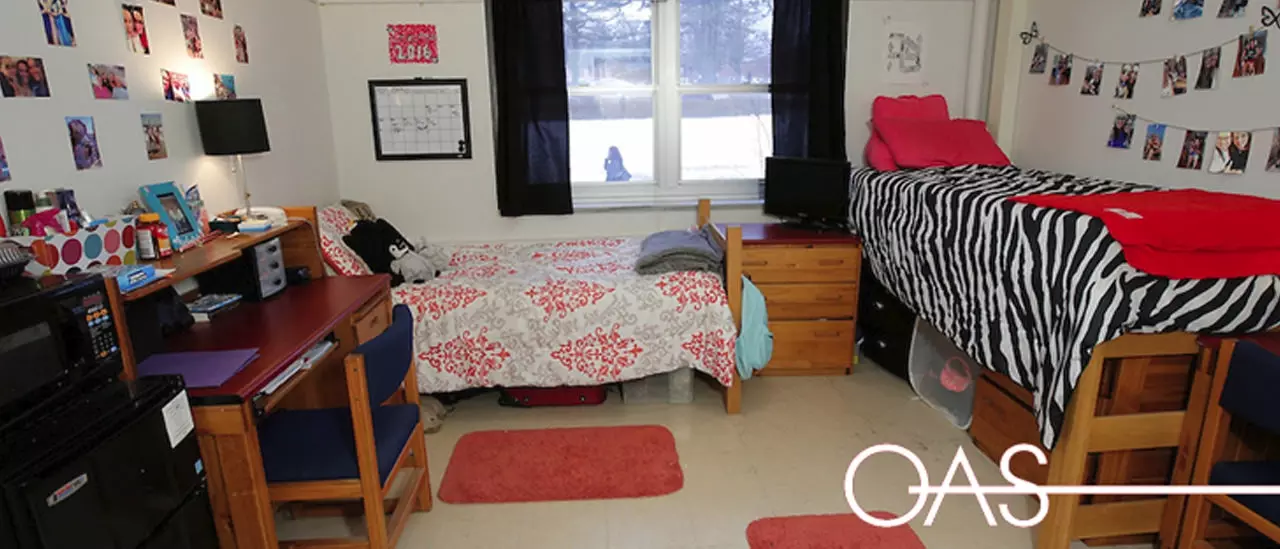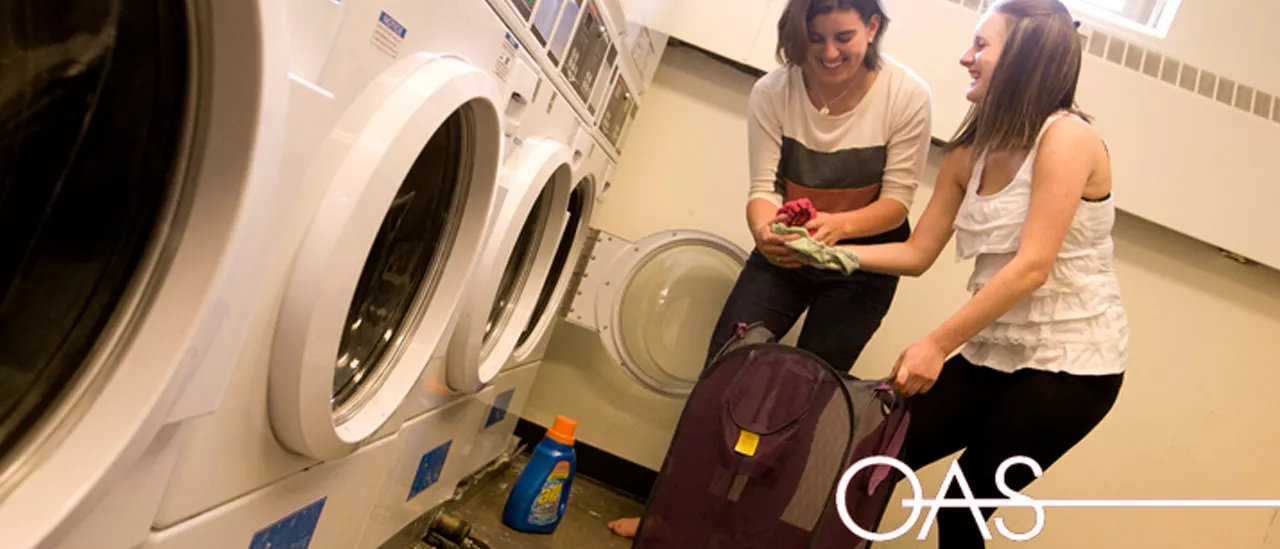 From late-night snacks to an app that lets you know when your laundry is done, we do our best to provide all the comforts of home - and then some!
Services include:
Oneonta Auxiliary Services contracts with the Refrigerator Leasing Company to offer MicroFridge and refrigerator
Have the food you want, when you want it. Late night snacks, meals, and drinks are always within reach.
Choose from several models and sizes to suit your needs.
The Refrigerator Leasing Company delivers and picks up.
Call the Refrigerator Leasing Company at (607) 431-9525 to place an order or visit them online at refrigeratorleasing.com
High efficiency Maytag front loading washers & dryers are located in all residence halls.
Use ONLY HE liquid detergents.
Machine use is unlimited, no quarters needed!
Swipe your ID card to enter the laundry room in your residence hall and you're in!
Click below for:
Need more information on doing your laundry? Visit the MacGray site Campus Clothesline.
Report washer or dryer problems or call (607) 436-3352.
Check out your laundry room at LaundryView!
Vending machine card readers are programmed to look for Retail Dining Dollars first and then roll over to Dragon Dollars only after Retail Dining Dollars are exhausted.
Machines are conveniently located in many academic buildings and in all residence halls.
Swipe your ID Card to use Retail Dining Dollars or Dragon Dollars.
All machines accept cash, and debit/credit cards
Use the Vending Hotline (607) 436-2331 to report lost funds and/or broken machines.
Located at the ID/Dining Card Office in the Red Dragon Outfitters.
Monday - Friday 8:00 a.m. - 4:30 p.m. (When classes are in session.)
SUNY Oneonta ID Card is required.
$1.00 check cashing fee.
Students, faculty and staff may cash personal checks or off-campus payroll checks, up to $150.00 per week.
Campus issued payroll checks and College refund checks up to $600.
We are unable to accept or cash starter checks.
There are two ATMs (Community Bank and NBT Bank) located in the Hunt Union dining area and one ATM (Sidney Federal Credit Union) in Mills Hall. Each ATM charges a $2.00 transaction fee.