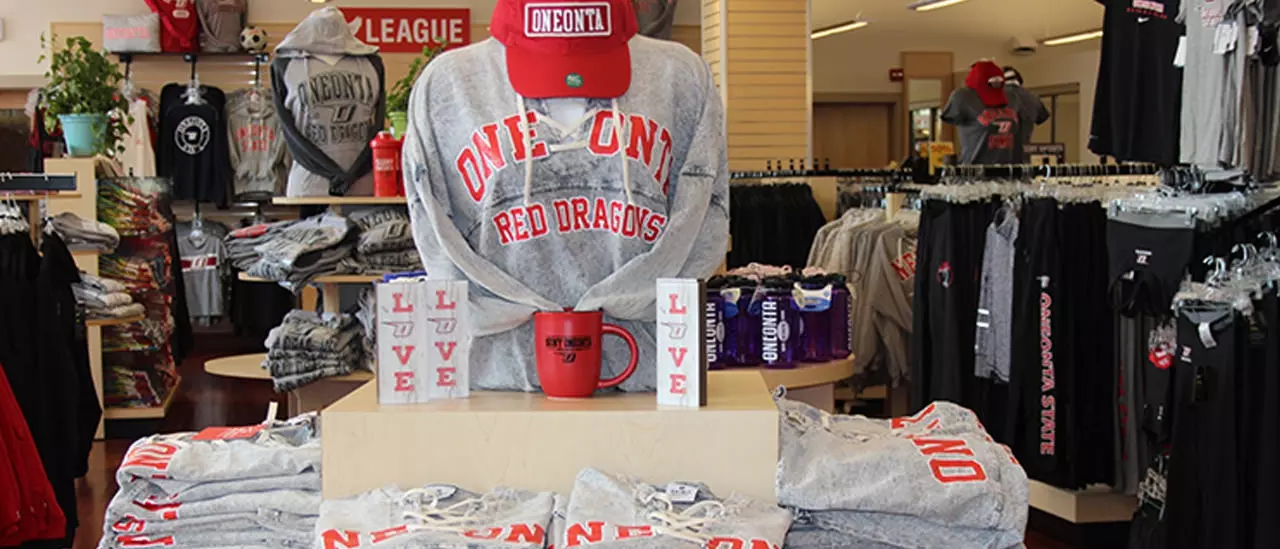 GET features include:
Your Oneonta login works with GET; no need to remember a second password.
All locations on and off campus will be easily viewable under GET Places.
Free CBORD GET app in the iOS store, and Android.
Family members may easily add funds, they just need their student's A#.
Use GET Food to order delivery from Tokyo of Japan & Hunan Gourmet!
Deposits may also be made by calling (607) 436-3367, stopping by the ID/Dining Card Office in the Red Dragon Outfitters, or mail a check to:
ID/Dining Card Office
Oneonta Auxiliary Services
SUNY Oneonta
108 Ravine Parkway, RDO
Oneonta, NY 13820
The ID/Dining Card Office hours are 8:00 a.m. - 4:30 p.m.(when classes are in session)