Students Mark Their Success in Physics & Astronomy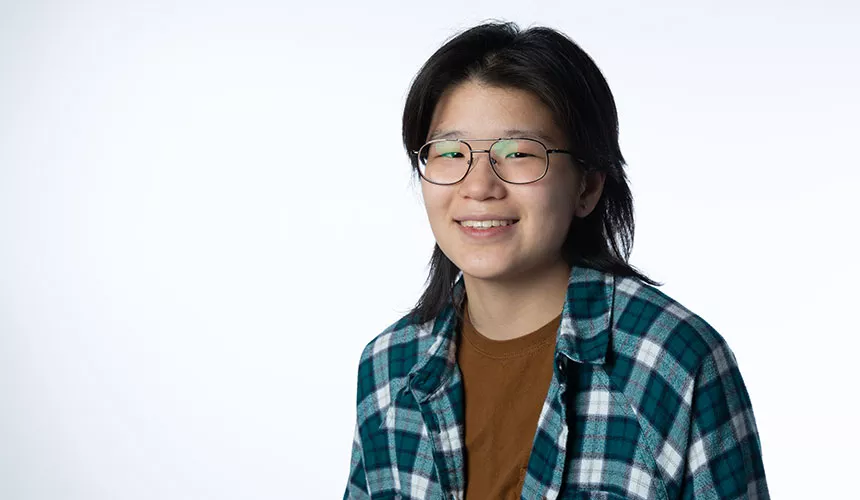 Congratulations to Hadley Chan whose student profile was featured in a recent edition of The Oneonta Bulletin. Read about her experiences while attending SUNY Oneonta. 
Congratulations to Jacob Ghiorse who has accepted a summer internship at Ioxus, a premiere ultra capacitor and module manufacturer located in Oneonta, NY.
Multiple congratulations to Nathaniel Schwed. Nathaniel was selected for the Physics & Astronomy Department's Academic Achievement Award, maintaining a minimum GPA of 3.5 in the major and possessing notable extramural accomplishments. Nathan has also been accepted to Binghamton University (Mechanical Engineering) and the University of Buffalo as part of the 3-2 Engineering Program. Finally, Nathaniel has accepted a summer internship at Amphenol Aerospace. Amphenol Aerospace designs and manufactures custom electrical connectors for military and aerospace applications.
SUNY Oneonta's Planetarium Headlines in The Daily Star
SUNY Oneonta's planetarium makes headline news in the area's local newspaper 'The Daily Star' on March 29, 2023. Popularity of the university's digital theater continues to grow with not only students and clubs on campus, but also with the community thanks to advanced technology and astronomy professors Dr. Nollenberg and Dr. Rapson. To read the full article, click on the link below.
---
Physics & Astronomy Students Earn Award at APS Symposium
Jacob Ghiorse, Andrew Lutz and Ryan Sliwinski win prize for Most Outstanding Poster at the New York State Section of the American Physical Society Fall 2022 Topical Symposium held at SUNY Brockport. The poster was the culmination of research conducted during Summer and Fall 2022. Congratulations go to Jacob, Andrew and Ryan. A description of the summer research can be found lower on this page.
---
Mike Engesser to Speak on James Webb Space Telescope
 Join the SUNY Oneonta Physics & Astronomy Department and the Science Discovery Center for a celebration of the James Webb Space Telescope's first images!
As an official "Webb First Look Event" site, SUNY Oneonta will be hosting a fun evening of space exploration for students, staff and the general public on Friday, Sept. 30th from 6-8:30 pm. Visitors can explore interactive activities at the Science Discovery Center, view life-size print-outs of the latest JWST images, and watch the original press release of the first images. 
Starting at 7 pm in Perna Science room 121, the main event will be a talk by SUNY Oneonta alumni Mike Engesser from the Space Telescope Science Institute who worked on the MIRI instrument on the James Webb space telescope.
To find out about other Webb First Look events, check out: Webbtelescope.org 
---
Summer 2022 Research Activities
Congratulations to Jacob Ghiorse '24 and Andrew Lutz '25 on being awarded Summer Research Fellowships by the SUNY Oneonta Student Grant Program for Research and Creative Activity. Through this program, which is funded by the SUNY Oneonta Foundation Inc. and the SUNY Oneonta Alumni Association through charitable gifts and grants, Jacob and Andrew received $3000 fellowships and $800 for research expenses. Through a three pronged approach under the supervisions of Dr. Hugh Gallagher, Jacob and Andrew observed and characterized the properties of seiche.