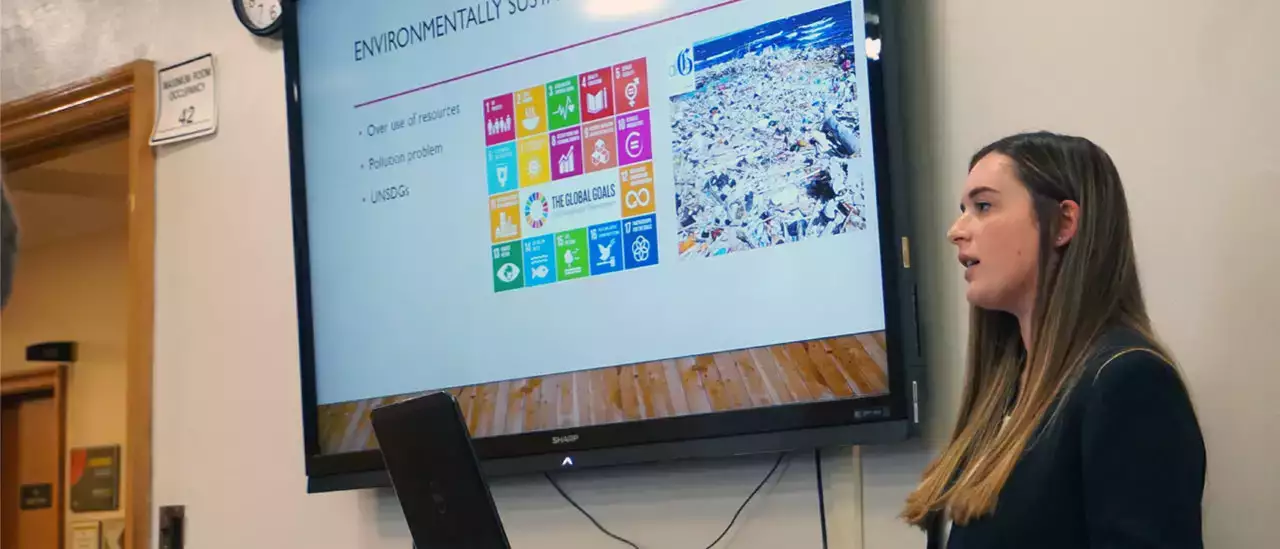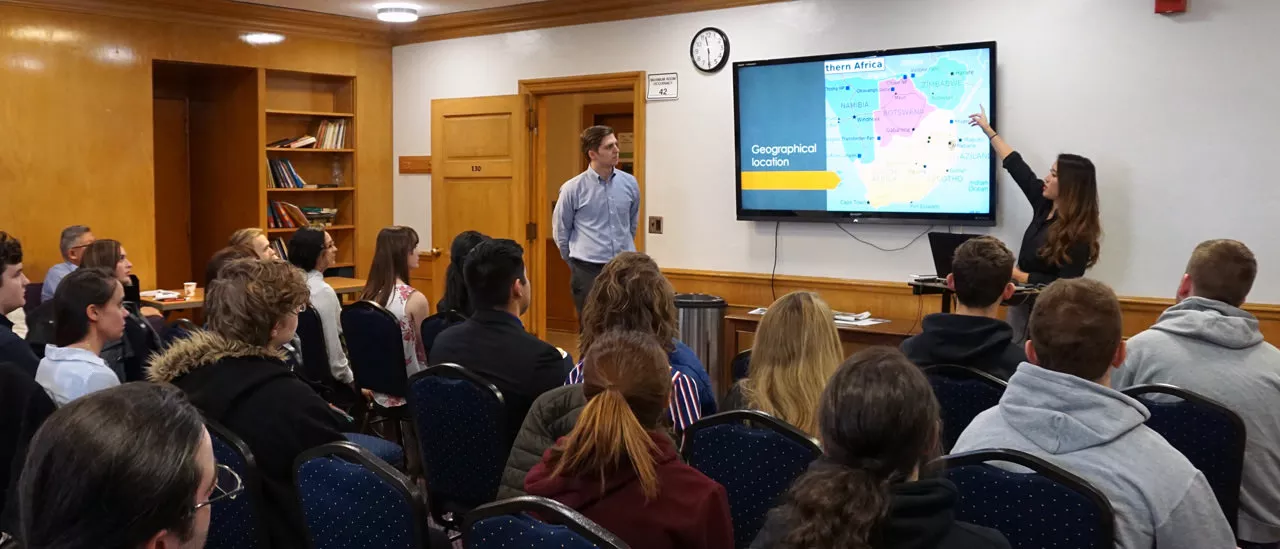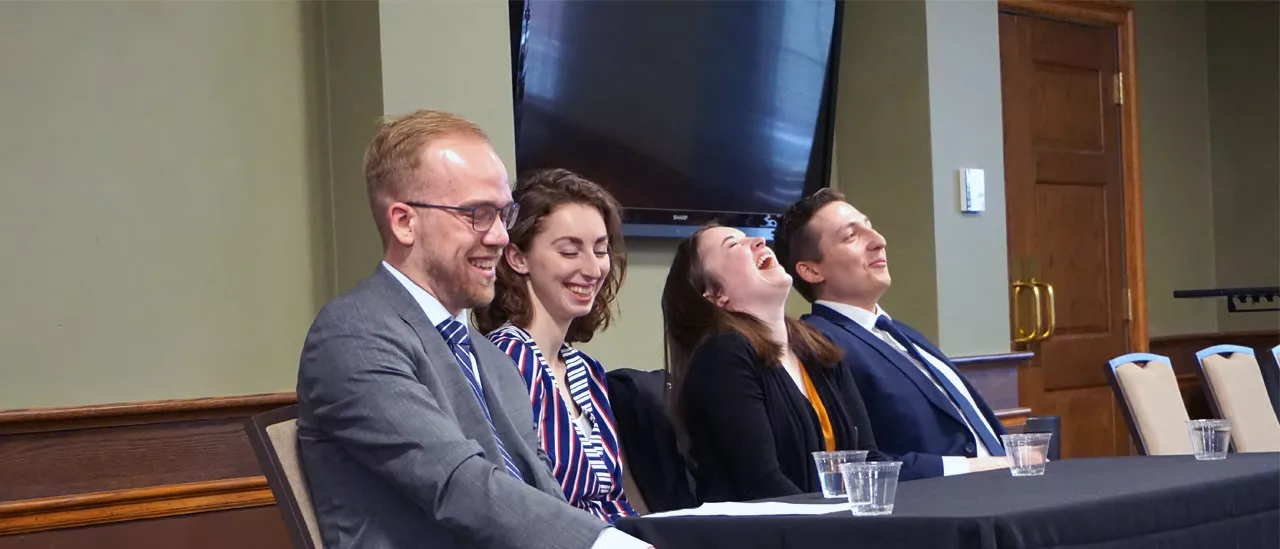 Highlighting Undergraduate Research
SUNY Oneonta's annual Undergraduate Political Science Conference is organized by the university's Political Science Club and features student presenters and discussants from colleges and universities throughout New York state and beyond.
The conference provides a chance for highly motivated Political Science students from many institutions to share questions, information and insights about various aspects of political science. Student organizers gain leadership experience, network with peers from other schools, and engage in intellectual debate in a professional conference setting.
The conference features a keynote speaker each year. Past speakers have included Peter Ennis, associate professor in the Department of Government and executive director of the Roper Center for Public Opinion Research at Cornell University; Peter Balakian, poet, writer and professor of humanities at Colgate University; and Kristi Andersen, professor of political science at the Maxwell School of Citizenship and Public Affairs, Syracuse University, among others.
For more information, contact Professor Brett Heindl, faculty advisor to the Political Science Club, at 607-436-3923.
---
Past Conferences
2023
The keynote speaker for the 2023 conference was David Lombardo (host of WCNY's The Capitol Pressroom, a daily public radio show covering state government and politics) discussed the Accumulation and Utilization of New York Government, as well as the Importance and Functions of State Government. There were also presentations from students on Policy Solutions to Contemporary Problems and Scandal/Understanding Division.
View more information about the 2023 conference.
2022
The keynote speaker for the 2022 conference was Dr. Edward J. Erickson, Hydropolitics and International Affairs. In an era of rapidly accelerating climate change, water scarcity is an associated compelling concern affecting regional security around the globe. Indeed, in politically volatile and unstable parts of the world, transboundary water rights between riparian states greatly complicate this problem. Dr. Ed Erickson discussed what is called "hydropolitics" as an international affairs issue affecting the security of the riparian nations in the Euphrates-Tigris, Nile, Mekong, and Jordan River basins.
2019 Keynote Address: Evan Rakowski '05, "Justice in a Non-Binary World"