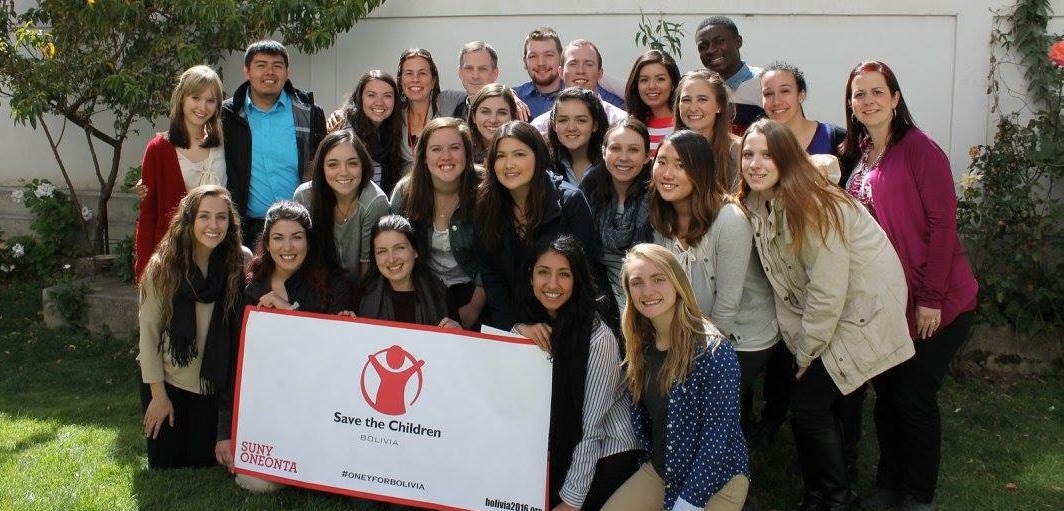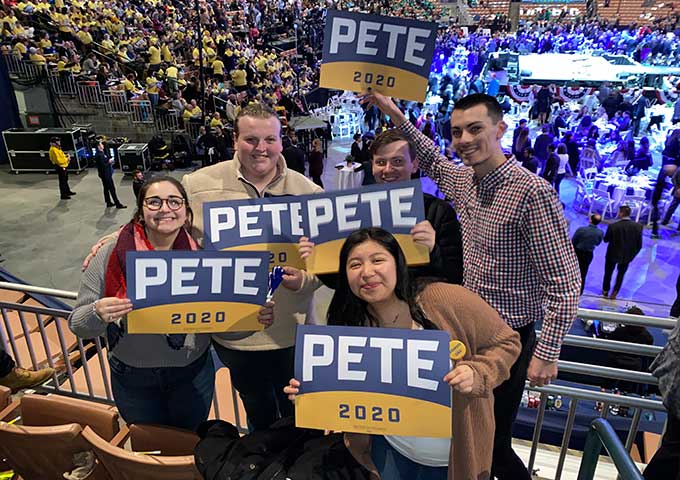 About the Department
The Political Science Department focuses upon the instruction of undergraduate students. Our objectives are:
To provide both introductory and advanced levels of undergraduate instruction in government and politics by employing the comparative, behavioral, philosophical, and institutional approaches to the discipline.
To encourage undergraduate interest in the analysis of political phenomena from both the scientific and philosophical viewpoints.
To foster the idea that "analytical thinking" based on factual information and disciplined analysis is desirable.
To prepare students in all academic majors for active, effective democratic citizenship.
Our Programs
The Political Science Department at SUNY Oneonta is responsible for three programs:
Political Science (B.S.): Political Science is the study of governments, public policies and political processes, political ideas and values, and political behavior in the United States and in all regions and countries of the world. Political Science majors are encouraged to analyze political phenomenon from both the scientific and philosophical points of view. Political science majors gain the writing, communication, analytical, and data skills that are valued in a wide spectrum of potential careers. 
International Studies (B.A.): International Studies is the study of major political, economic, social, and cultural issues that dominate the international agenda like wealth and poverty, conflict and peace, and justice, democracy, and human rights. The program draws from coursework in geography, history, philosophy, and foreign relations to make sense of crucial challenges in today's world. International studies majors graduate with broad and deep understandings of these challenges and with marketable skills in intercultural communication, modern languages, and creative and critical thinking.

 

International Development Studies (B.A.): International development studies emphasizes issues of wealth and poverty, social justice, and environmental sustainability around the world. IDS majors learn principles of participatory decision-making and tangible problem-solving and analytical skills to articulate long-term strategies to address real-world development challenges. They graduate prepared to begin careers in international development, whether in government, the nonprofit world, or private consulting, in fields like disaster relief, public health, sustainable agriculture, human rights, capacity building, project management, or grant writing and administration.
Career Paths
Political Science, International Studies, and International Development Studies majors have access to a variety of different career paths.
Law School
Many of our graduates pursue law degrees after graduation and have established successful careers in district attorneys' offices, criminal defense, immigration law, labor law, private practice, and corporate law. Information on our Pre-Law program can be found here. 
Combined BA/MPA program
We have also partnered with SUNY Albany's Rockefeller College of Public Affairs to create a joint 4+1 Masters of Public Administration program, where students enter an accelerated one-year MPA program at the University at Albany after completing a Political Science degree at SUNY Oneonta. The MPA program prepares graduates for careers in nonprofit organizations, federal, state, and local governments, and for-profit organizations that coordinate with the public sector. 
Career opportunities include:
Advocate, Analyst, Archivist, Attorney, Campaign Manager/Worker, City Manager, City Project Coordinator, City/County Council Member, Community Relations Director, Congressional Aide, Corporate Economist, Diplomat, Editor, Entrepreneur, FBI/CIA Agent, Humanitarian Aid Worker, Journalist, Judge, Labor Relations Specialist, Management Analyst, Market Research, Mayor, Media Analyst, Paralegal, Peace Corps Volunteer, Politician, Pollster, Public Administrator, Public Relations Specialist, Publisher, Sales Manager, Social Services Administrator, Social Worker, Systems Analyst, Teacher, Urban/Regional Planner and Writer/Author.
See what some of our alumni are doing