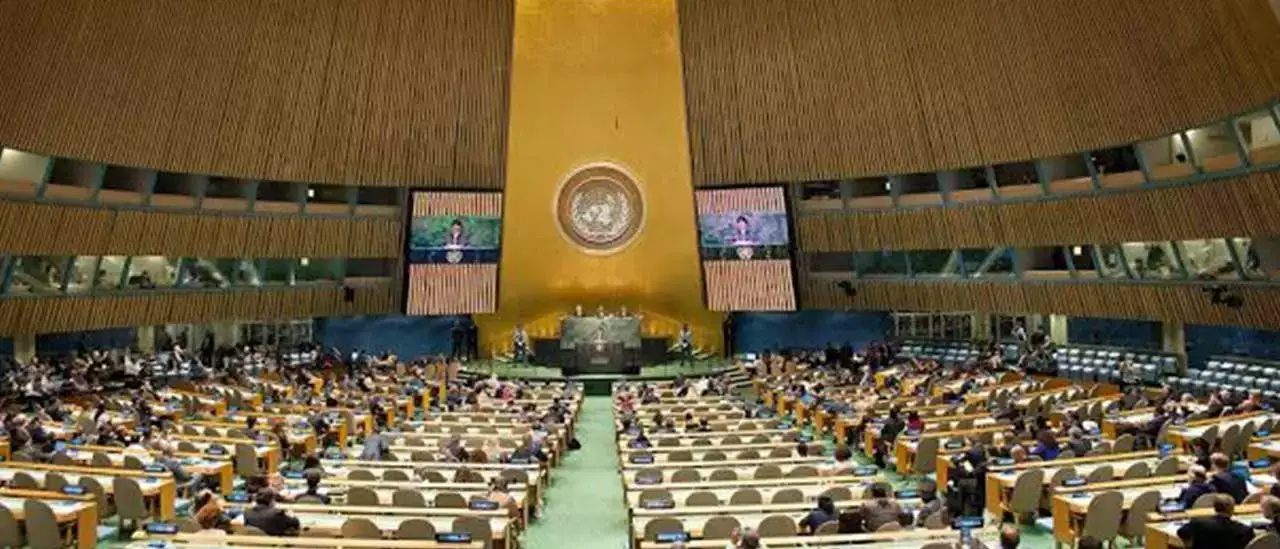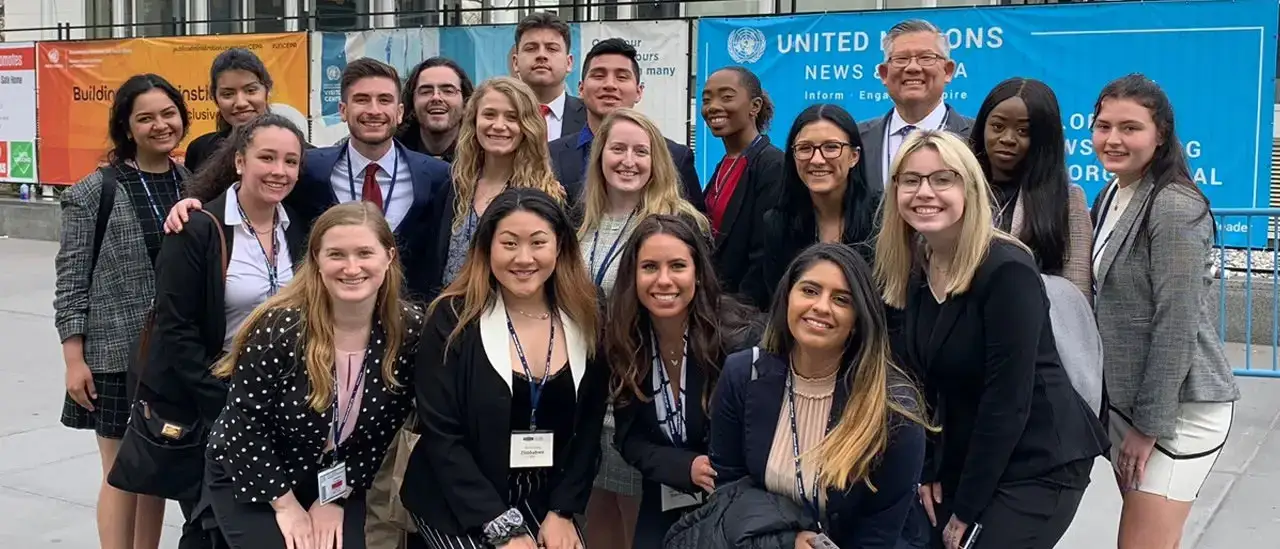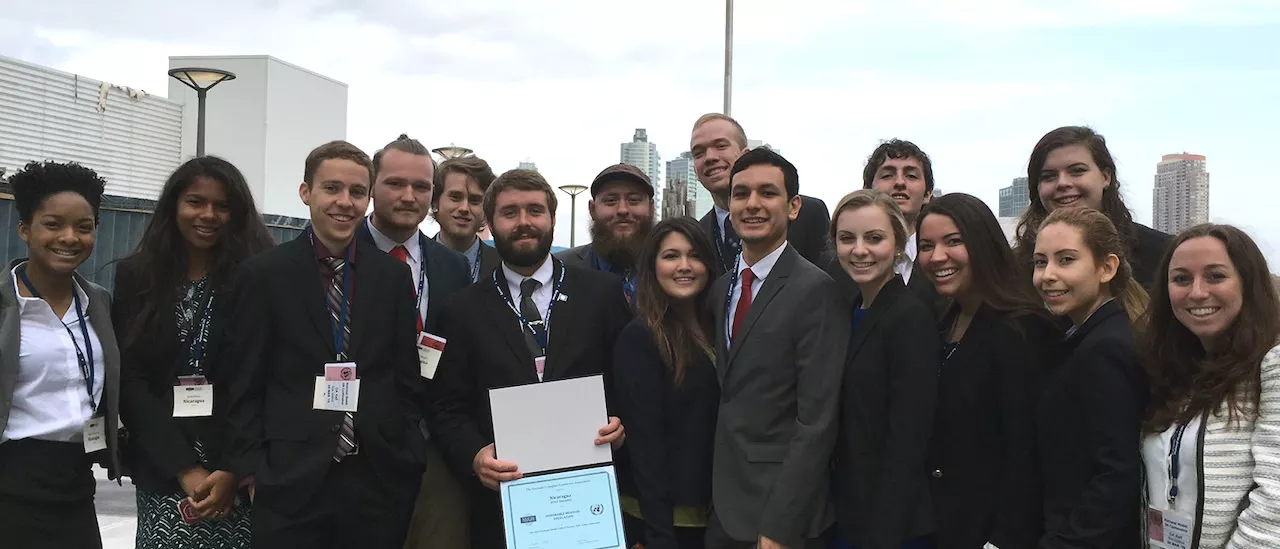 About Model UN
Established at Oneonta in 2005, the Model United Nations (MUN) course provides students with an opportunity to learn about global issues and the United Nations through an experiential learning format. As an integral part of the department's majors this the award-winning Model UN program, you will join 3,500 university students from around the world at a MUN Conference held in New York City and at the United Nations headquarters.
Each Model UN delegation represents an select country and every student also receives a UN Committee assignment. In class (POLS 3800- a 3 credit course) delegates prepare for the conference by researching and learning about their committees' issues, the United Nations' committee system and operating procedures, and their country's international and domestic politics. Once at the conference, they receive a mission briefing from diplomats of their assigned country and debate proposals put forth to address these issues. Through a student centered and operated simulation exercise in diplomacy, delegates gain a better understanding of the inner workings of the UN and develop negotiation and intercultural communication skills by discussing and debating current world issues from the perspectives of the countries they represent.
How to apply
Students must apply to be accepted into POLS 3800: Model United Nations in October. Students are then selected and notified before pre-registration begins. To apply, please submit a statement of interest (Why do you want to do Model UN? What topics or committees interest you?) and a DegreeWorks printout by email to Prof. Matt Murphy by the deadline.
For more information
The Political Science Department holds an information session for Model UN in October. Contact Dr. Matt Murphy, Dept. of Political Science, check out this video overview, or visit the National Model UN webpage.