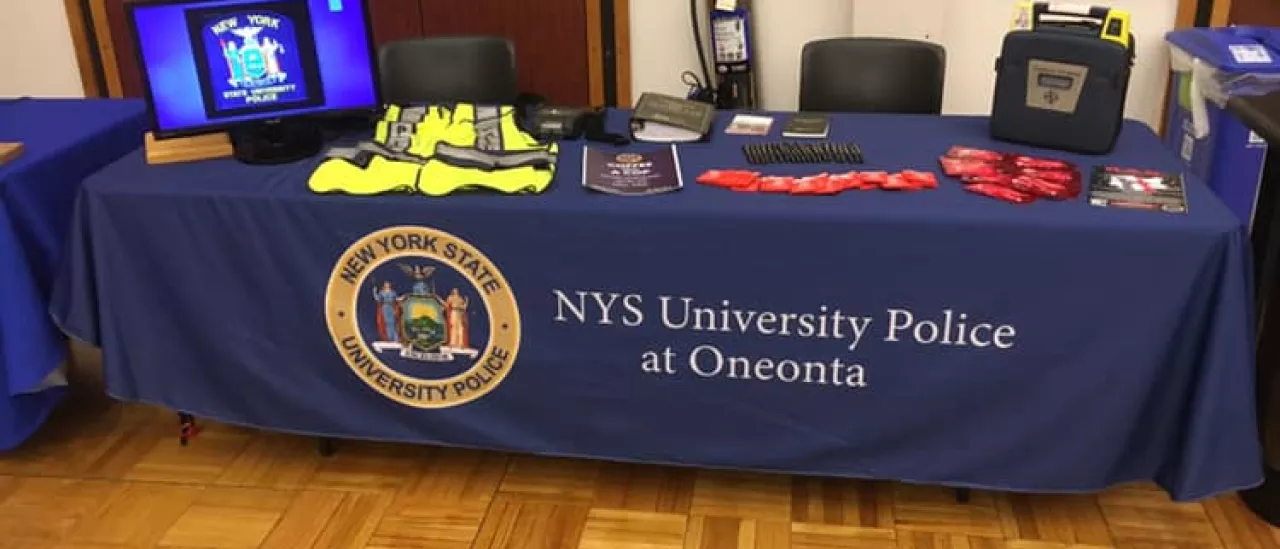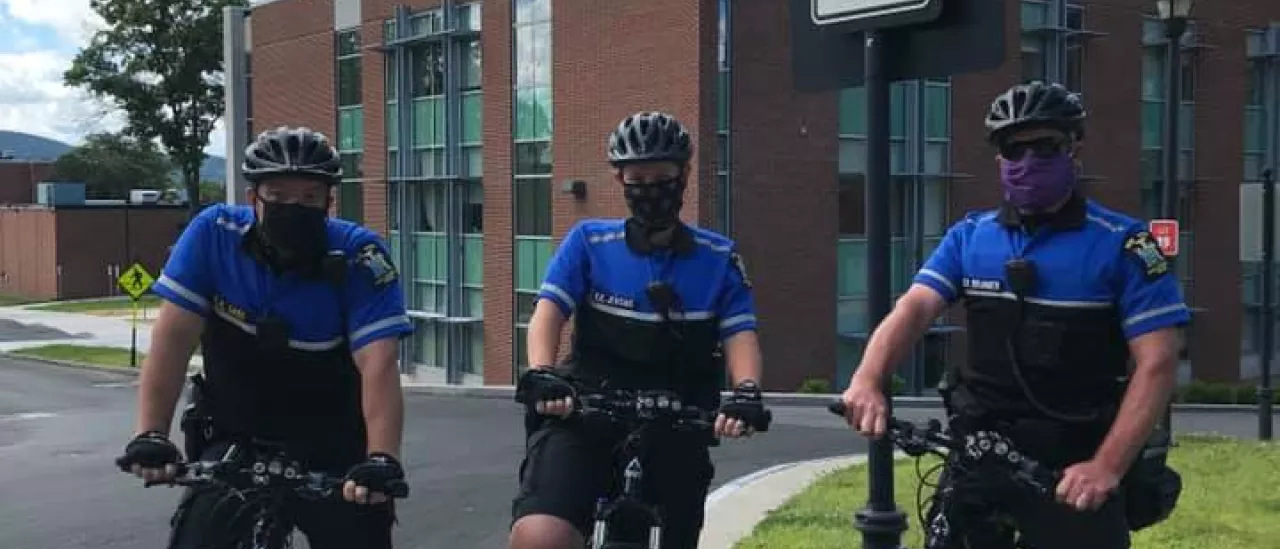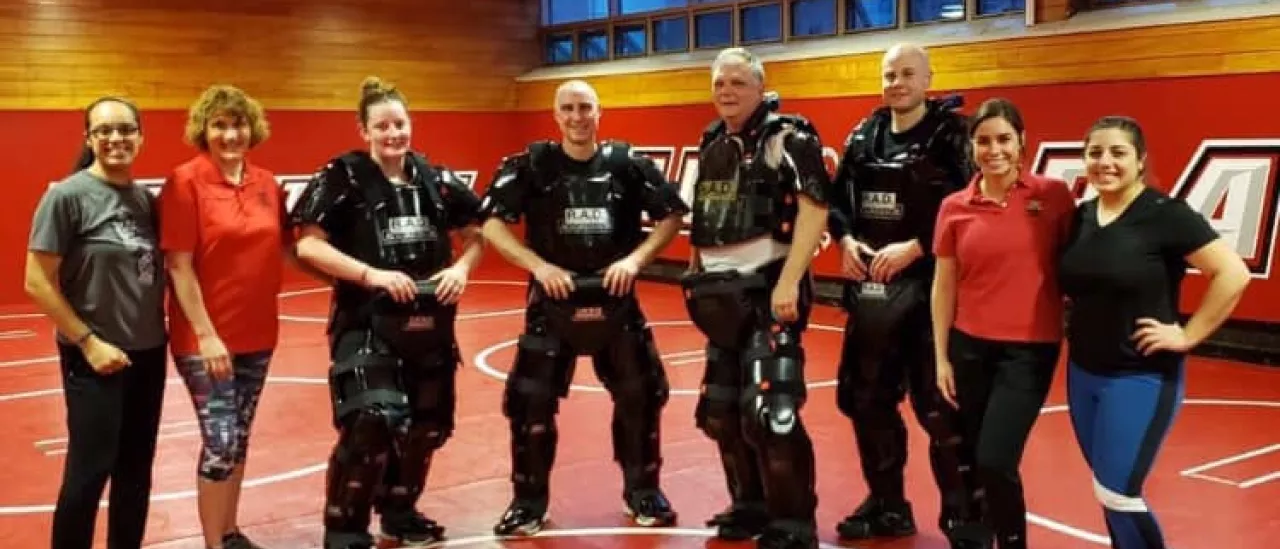 Bike Patrol Unit
---
The Oneonta State University Police Department began its Police Bike Patrol Unit in the Spring of 1997.
The objective of this bike unit is to further enhance the mission of the department by providing positive community relations as well as an alternative approach to patrolling the areas of the campus not accessible by conventional patrol. The utilization of the bike unit will also increase our visibility and approachability of our officers.
The volunteer officers assigned to this unit are all sworn members of the University Police Department and have extensive training in the area of police bike operation. Their services can be utilized not only for general patrol and crime prevention but, also for safety programs and other educational outreach programs.
Bike Patrol Members:

LIEUTENANT J.M. NICHOLS
LIEUTENANT R.C. SASS
LIEUTENANT B.A. BROWN II
LIEUTENANT M.K. NAUGHTON
OFFICER C.P. BRUNNER
TECHNICAL SGT D.A. NATOLI
TECHNICAL SGT E.K. JEROME
OFFICER B. MCGRADY
DISPATCHER S.T. THOMAS
Rape Aggression Defense (RAD)
---
The Rape Aggression Defense System is a program of realistic, self-defense tactics and techniques. The RAD System is a comprehensive course for women that begins with awareness, prevention, risk reduction and avoidance while progressing on to the basics of hands-on defense training.
RAD is not a Martial Arts program. Our courses are nine to twelve hours long and are taught by certified RAD instructors and provide you with a workbook/reference manual. This manual outlines the entire Physical Defense Program for reference and continuous personal growth. The RAD System of Physical Defense is currently being taught at SUNY Oneonta. The growing, widespread acceptance of this system is primarily due to the ease, simplicity, and effectiveness of our tactics, solid reach, legal defensibility and unique teaching methodology.
The Rape Aggression Defense System is dedicated to teaching women defensive concepts and techniques against various types of assault, by utilizing easy, effective and proven self-defense/martial arts tactics. Our system is realistic defense will provide a woman with the knowledge to make an educated decision about resistance. We operate on the premise that a spontaneous violent attack will stimulate a natural desire to resist, on the part of the victim (supported by research). We educate women about "The Flight or Fight Syndrome" while showing them that enhancing their option of physical defense is not only prudent but a necessity if natural resistance is to be effective.
Safety and survival in today's world require a definite course of action. The R.A.D. System is an effective option teaching women to take an active role in their own self-defense and psychological well being.
Please email us if interested in registering or contact: rad@oneonta.edu
Programming
---
University Police provides a variety of programming on and off campus and may be able to conduct an educational program for you or your group.
If you have an idea for a program or you would like to schedule a program with University Police, please contact us at updprogram@oneonta.edu. A form can also be obtained at the University Police office to request a program.