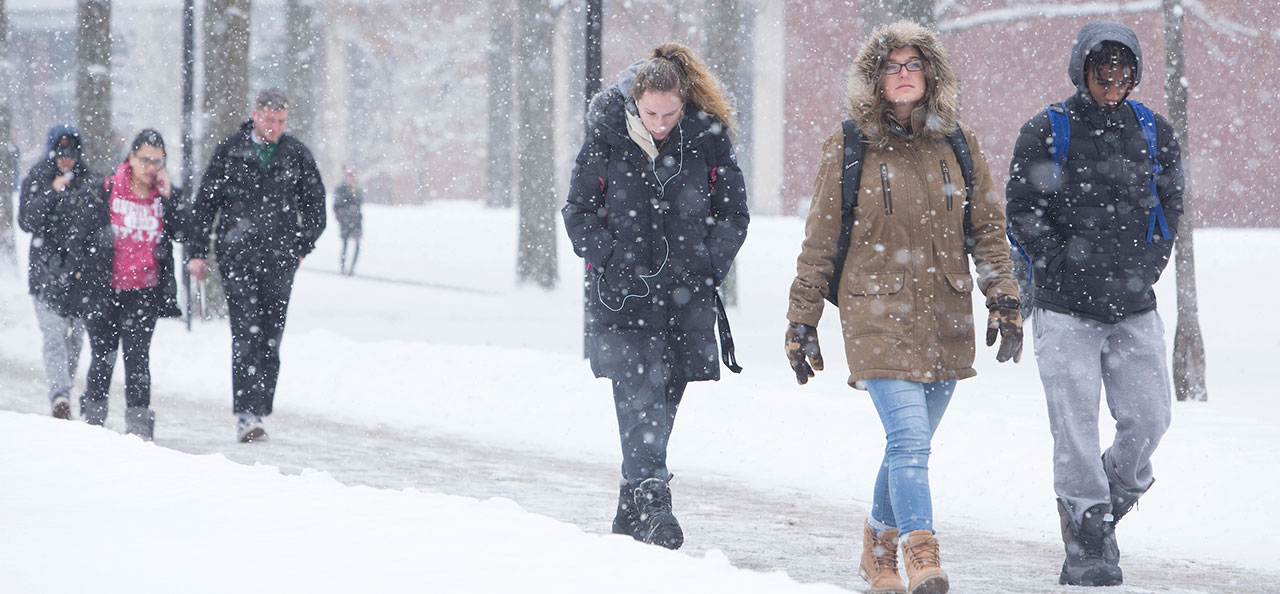 Winter is a great time to take an online class at SUNY Oneonta.
Earn 3 credits in just 3 weeks! Courses fill up fast, so don't delay. Online registration is open November 9 at 8:00 a.m. through December 28 at 11:59 p.m.
The last day to register as a visiting student is December 23, 2020. This allows time to create your account before the class begins.
Current Students
If you are a current SUNY Oneonta student enrolled in fall coursework, you can register for a winter class through myOneonta just as you would for spring or fall semester courses. Look for an announcement email to let you know when registration begins.
Students are allowed to take up to 4 credits total for the winter session.
If you are on a leave of absence for the fall semester, you won't receive a time ticket to register. Please call the Registrar's Office at 607-436-2531 so that we can issue you a time ticket to register.
Non-degree students
 Online winter courses can be a good fit for non-degree students of all ages, including:
students enrolled at other colleges who want to take a course at Oneonta to transfer back to their home institutions; and
students who are taking a course with the goal of eventually enrolling at Oneonta or another college.
Key Dates & Deadlines
Questions regarding registration should be directed to:
registration@oneonta.edu
Fax: 607.436.2164
Or in person during business hours
Full session: December 28, 2020 - January 15, 2021

| Description | Date |
| --- | --- |
| Registration Begins | November 9, 2020 |
| Last day to register on Web* | December 28, 2020 |
| Last day to add a course without a signature | December 28, 2020 |
| Last day to DROP without a 'W' grade ($20 add/drop fee applies after this date) (tuition liability applies after this date see Tuition & Billing link) | December 29, 2020 |
| Last day to ADD with a signature | December 29, 2020 |
| Last day to DROP with a 'W' grade | January 3, 2021 |