If you have taken courses from one of the following partner colleges/universities, you can find out which courses can be transferred, equivalent to SUNY Oneonta courses.
Highline Community College, Seattle, Washington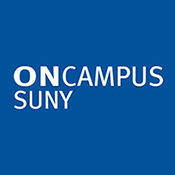 ONCAMPUS SUNY provides international students the opportunity to take ESL classes focused on academic language skills while earning up to 34 transferable credits towards the SUNY General Education Requirements. Students will begin their first year at Morrisville State College and then can transfer to SUNY Oneonta, located only an hour away.
Shoreline Community College - coming soon!
Skagit Valley Community College - coming soon!