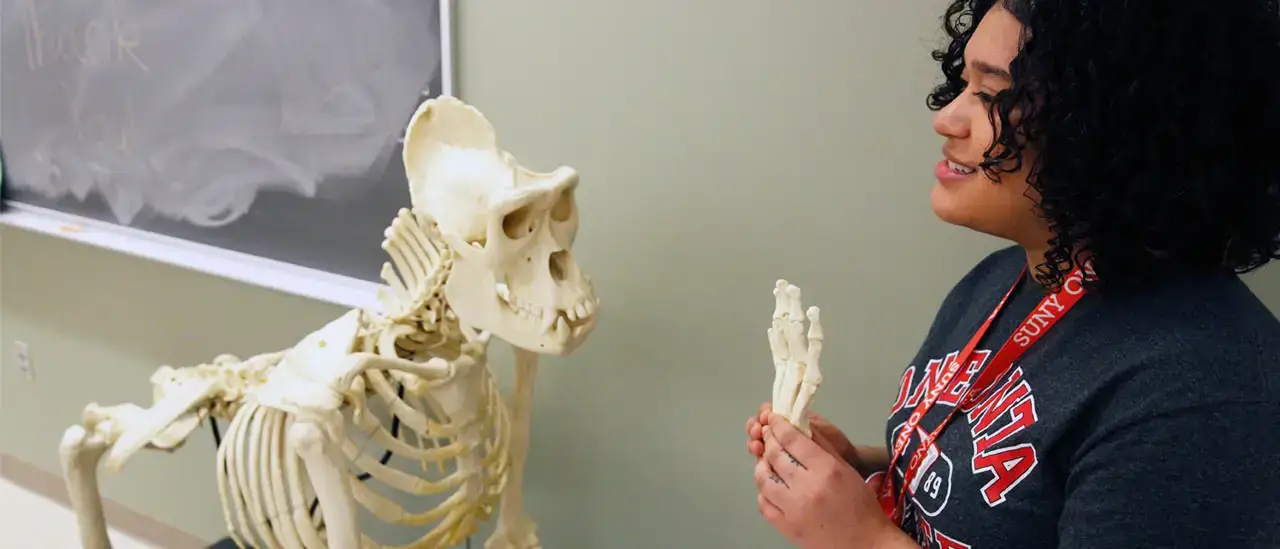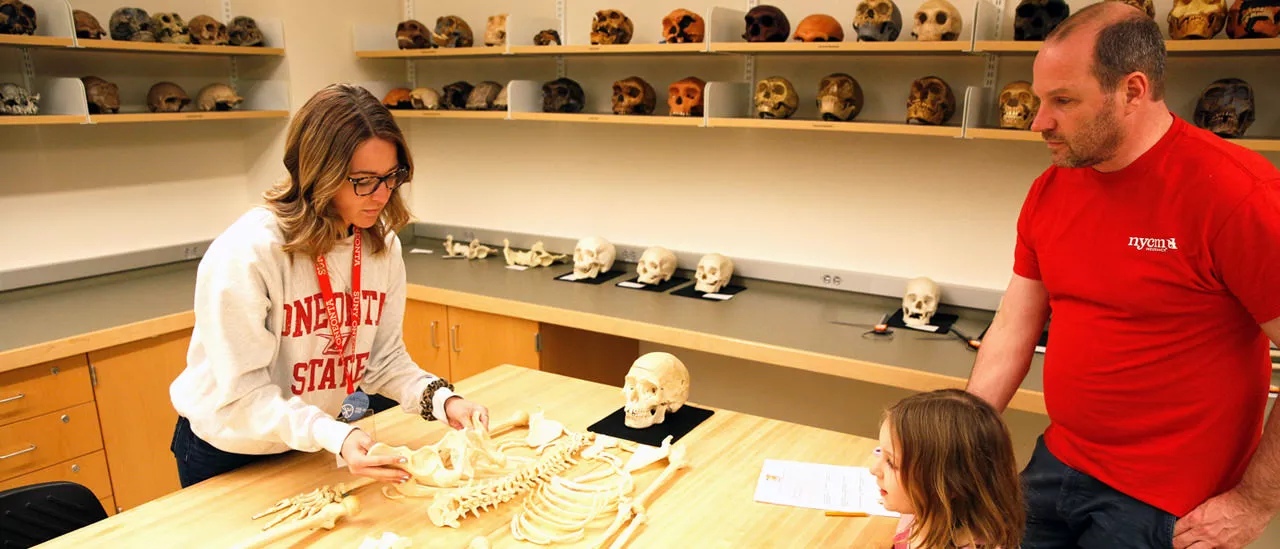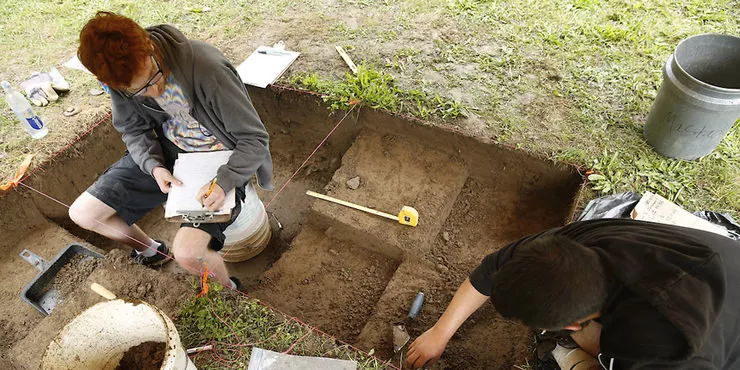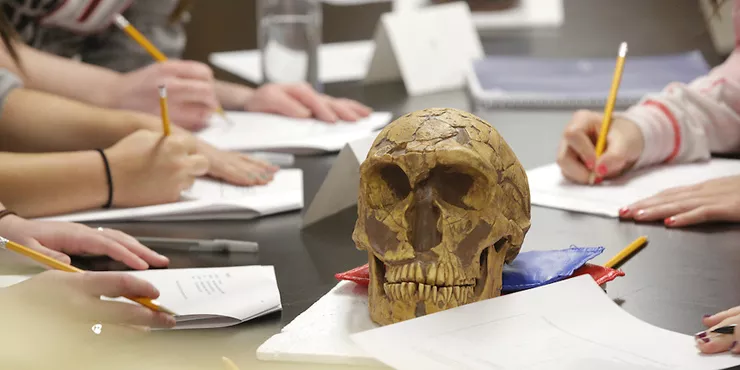 About the Major
Anthropology is the study of human origins, cultures, beliefs and practices.  As an Anthropology major at SUNY Oneonta, you'll choose from a wide variety of courses across the four major subfields of anthropology: Archeology, Biological Anthropology, Cultural Anthropology and Anthropological Linguistics. We offer two B.A. tracks: General Anthropology and anthropology with a Human Biology Concentration.
Opportunities
The Anthropology Department offers a variety of hands-on learning opportunities, including research assistantships, teaching assistantships and independent studies. Students work closely with faculty members to carry out research or other activities, gaining invaluable experience regardless of career aspirations.
Whether it's exploring the ruins of Stonehenge during a faculty-led field course, or searching for evidence of ancient hunter-gatherer communities at our summer Archeological Field School, you'll have many opportunities to apply your knowledge. To support student scholarship, SUNY Oneonta offers a variety of student research grants and travel funding for conferences and field schools.
With a wide understanding of humans and the human experience, you'll gain the knowledge and skills to be successful in all kinds of fields after graduation. About 75 percent of our students double major, because the study of anthropology complements majors across many disciplines.
Request Information
Loading...
Facilities
The recent multimillion-dollar renovation created new, state-of-the-art Anthropology Teaching Gallery that allows students to work in a museum quality space as part of their everyday coursework; new teaching and research laboratories; an anthropology curation room with high-density storage; and the campus's first Technology Enabled Active Learning (TEAL) classroom – a high-tech space specially designed to promote hands-on, collaborate learning activities.
Student Clubs
The Anthropology Club provides students a chance to meet, discuss, and engage in various anthropological activities outside the classroom. The club regularly holds social events, hosts speakers, and partakes in service activities. It's open to all students, regardless of major. The Anthropology Outreach Team is involved with a variety of department events, including Anthropology Fest and open houses.