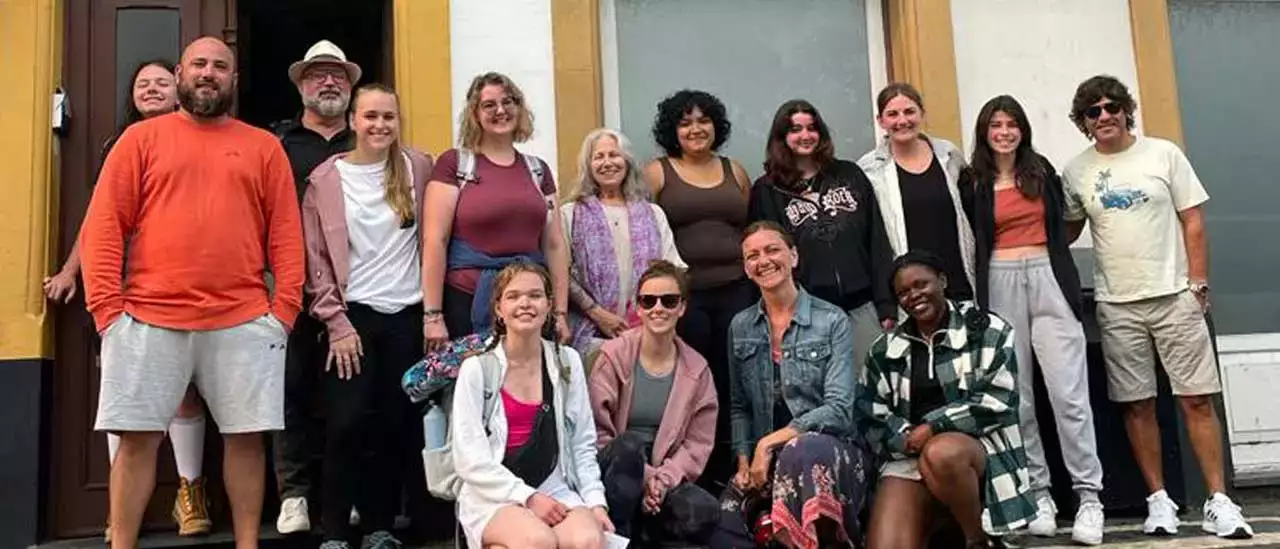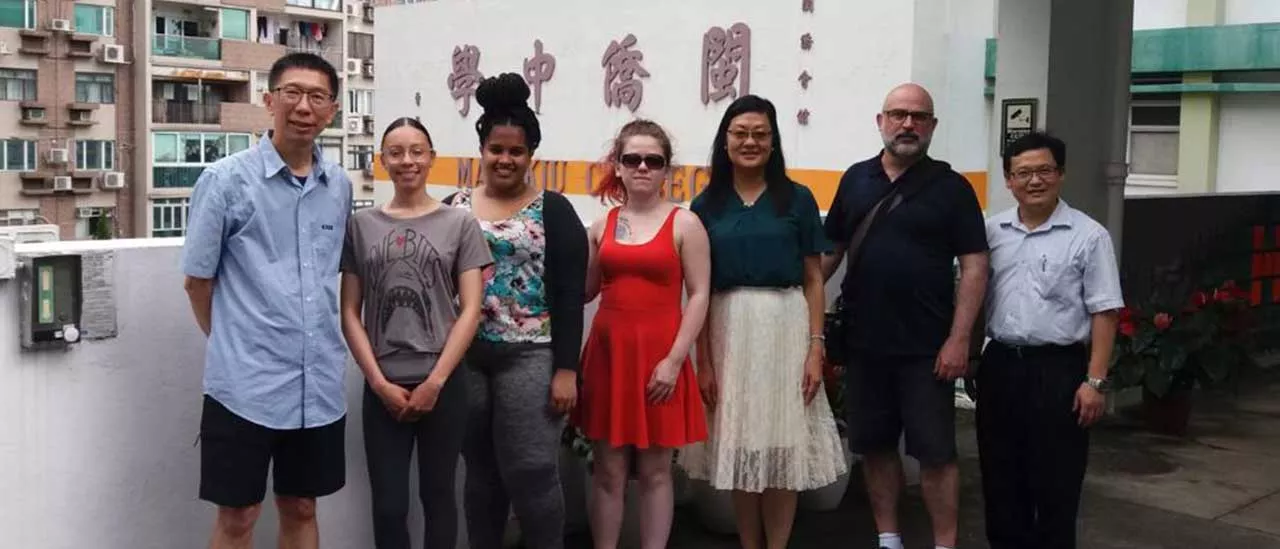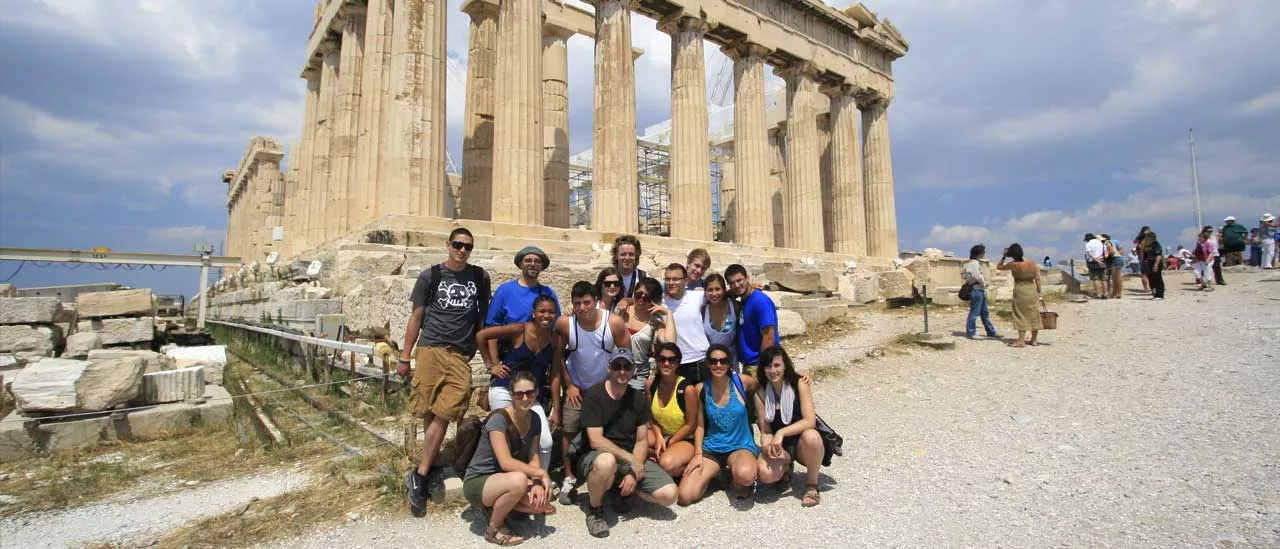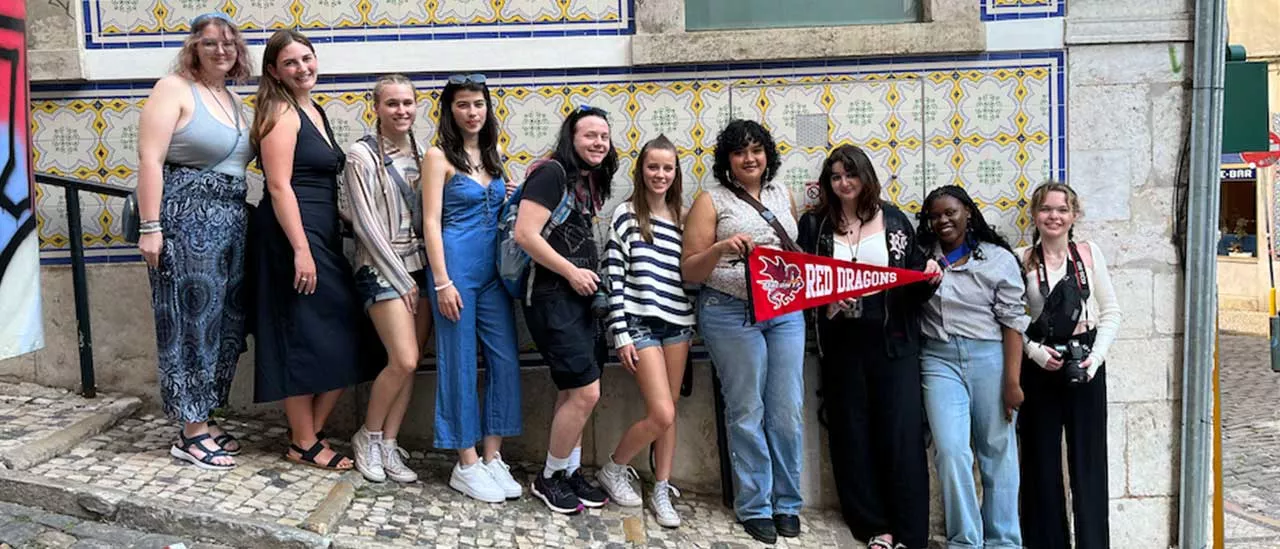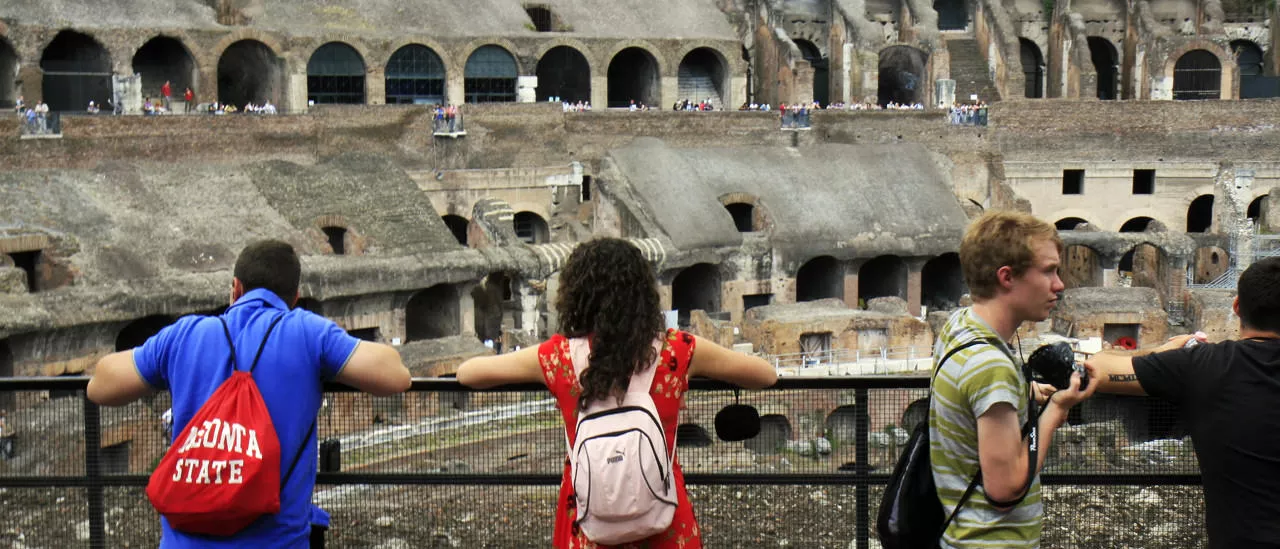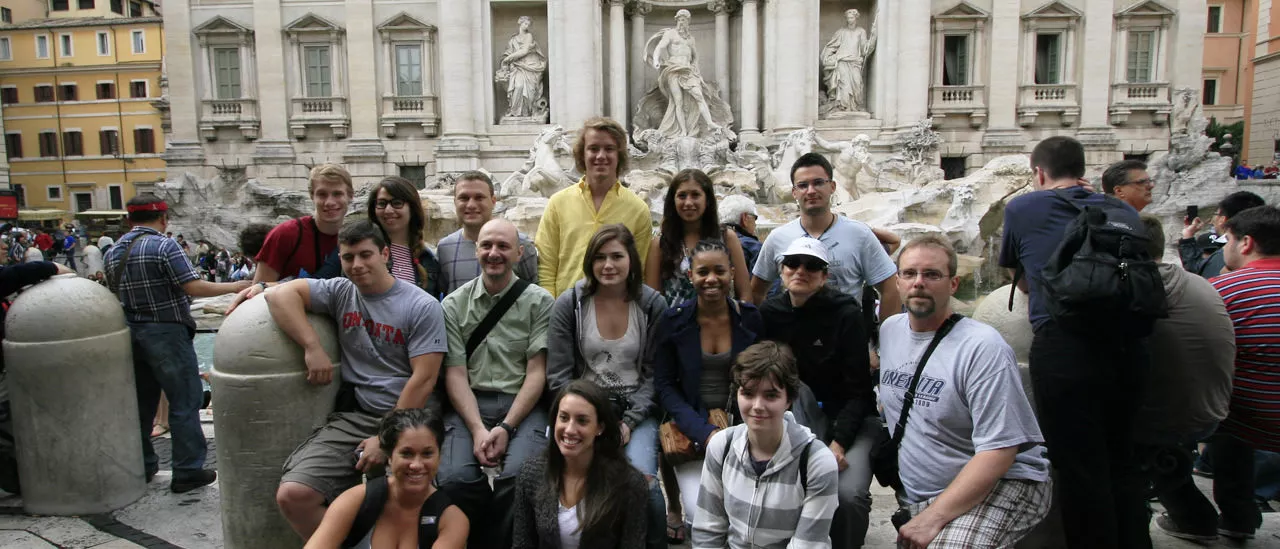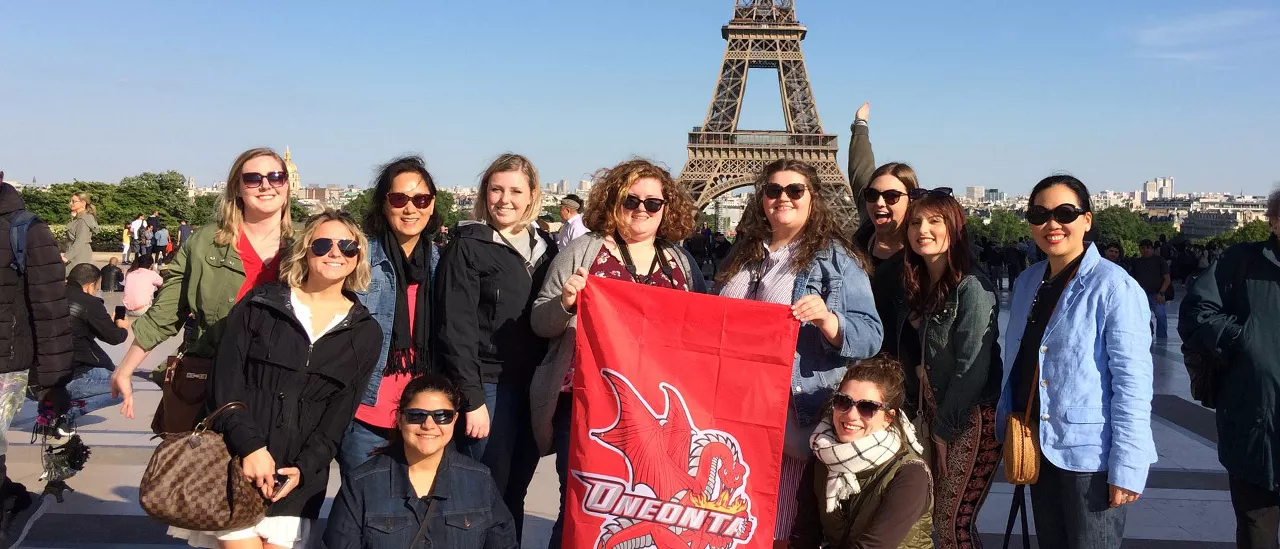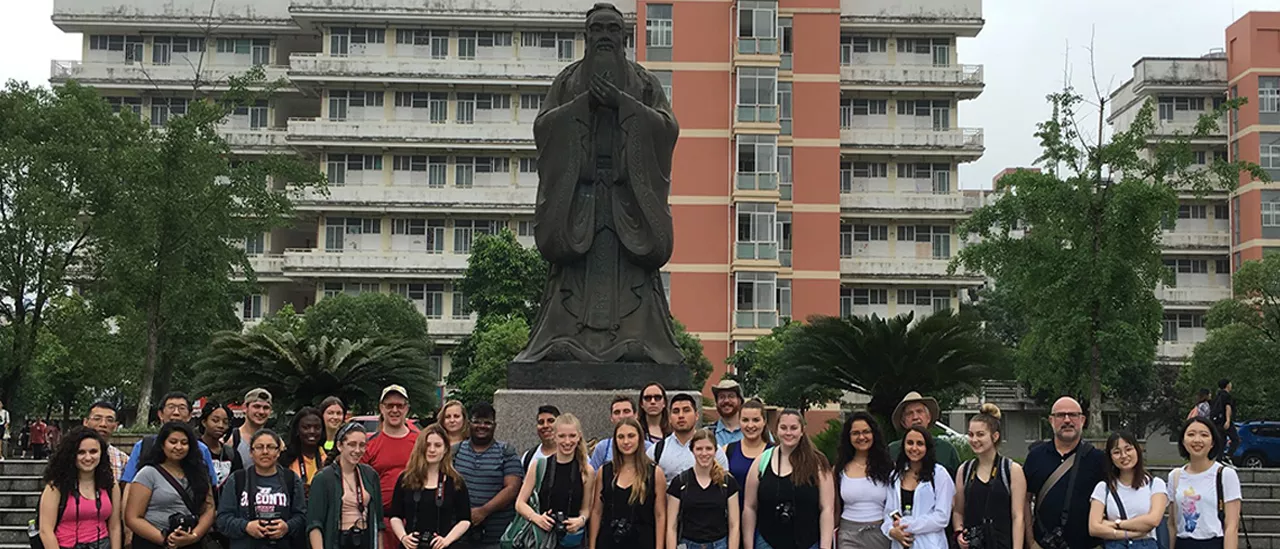 Several diverse cultures and countries are represented in the Art Department's faculty and student community. Consequently, the program has a long history of activities that foster global outreach and encourages students to experience the beauty of international study.
Exchange Programs
The Art Department has articulation agreements* with the following prominent institutions abroad:
The American College of Greece
Deree | Athens, Greece
.
Hanze University of Applied Sciences
The Minerva Art Academy | Groningen, Holland
Interested students should contact the Office of Global Education
*Articulation Agreements allow our students to study abroad while paying tuition at their home campus.
Faculty-Led Travel Classes
Faculty-led classes abroad allow students to travel as a group to an international location with an art professor to study and create art "in-context".
Hong Kong
Professor Wesley Bernard in collaboration with the Sociology department lead a Digital Photography class in Hong Kong, in 2019. The class introduced students to the fundamentals of photography in an entirely digital medium.  Hands-on activities enabled each student to discover, explore and understand the applications of digital photography while traveling and expanding their cultural and global awareness. 
Lisbon and Terceira, Portugal
Professor Wesley Bernard in collaboration with the Education department lead a Documentary Photography class to Portugal, in 2023.  Students learned to see potential images and develop them into visual statements of personal expression while studying the country's values, and ethics from a diverse perspective.
Guilin, China
Professor Wesley Bernard in collaboration with the Sociology department lead a Digital Landscape Photography class in Guilin, China, in 2019.
Johannesburg, South Africa
Dr. Pearlie Baluyut led four SUNY Oneonta students to Johannesburg, South Africa in Spring 2019. They were hosted by Dr. Alison Kearney of the School of Education at the University of Witwatersrand, as well as the Wits Art Museum, the University of Johannesburg, Constitution Hill Art Gallery, and Play Africa.
Singapore
Professor Bernard led a Faculty-Led Program in Singapore during Spring 2018. Students attended lectures, went on curator-led museum visits, and participated in cultural immersion activities.
Italy and Greece
Professor Sakoulas taught faculty-led classes in Italy and Greece, where students had the opportunity to study Greek Art in Context, and Digital Landscape Photography in 2010 and in 2011.
Study Abroad Scholarships
The following scholarships are available to SUNY Oneonta art majors who want to Study Abroad:
The Carrie Krumholtz-Liebman Scholarship is awarded exclusively to art majors who study abroad. It is available through the International Studies Office.
The Student Travel for Excellence Program (STEP) provides support for students to travel to academic and co-curricular conferences, programs, and activities. More info
Other Global Outreach Activities
Collaborative Online International Learning (COIL) Classes:
Dr. Pearlie Baluyut is teaching ARTH 219 (Contemporary Art Since 1945) with a COIL module in collaboration with Dr. Thanavi Chotpradit and her students in 310 338 (Contemporary Art in Thailand) of the Department of Art History at Silpakorn University in Bangkok, Thailand (Spring 2019).
Dr. Pearlie Baluyut taught ARTH 294 (Selected Topics – Asian Art) with a COIL module in collaboration with Sarena Abdullah and her students in VHS 2020 (Modern Malaysian Art) of the Department of Fine Art at the University Sains Malaysia in Penang, Malaysia (Fall 2017).
Student-Faculty International Exchange Programs: Jeffrey Say and Clare Veal along with their students of LASALLE College of the Arts in Singapore are visiting SUNY Oneonta to observe classes in art history and studio art and participate in the Art Conference (April 2018).
International Exchange: Professor Sharpe taught master classes and exhibited her artwork in Russia's Siberian city, Krasnoyarsk, with the support of a Fulbright scholarship (2010-2011).
International Exchange: Faculty from the Krasnoyarsk Institute of Fine Arts in Siberia, Russia, visited SUNY Oneonta and participated in educational activities, and workshops with students and professors at SUNY Oneonta (2004).
International Exchange: Professors Sharpe and Callahan traveled to the Krasnoyarsk Institute of Fine Arts in Siberia, Russia to participate in student reviews (2001).