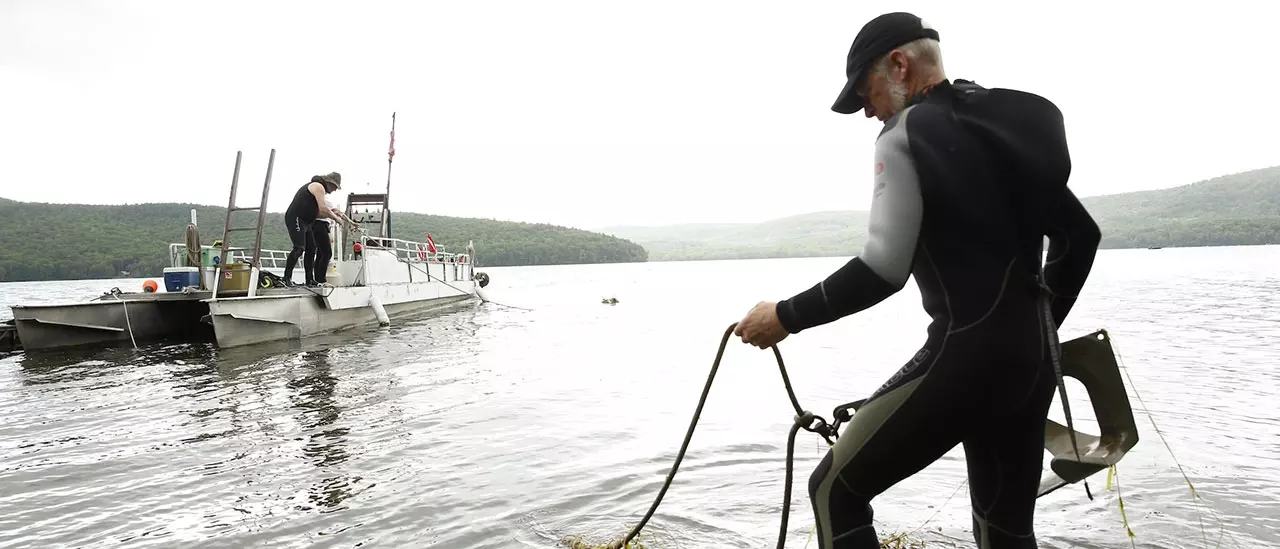 Ongoing Projects:
Lake trout, Walleye, and Lake whitefish recruitment in Otsego Lake (Collaboration with SUNY Cobleskill)
Survey of Fish Parasites in Otsego County Water Bodies
Long-term monitoring on Otsego Lake and the Susquehanna Watershed
Wastewater Treatment in a Constructed Wetland: Assessment of Treatment Functions at the Village of Cooperstown's Wastewater Treatment Wetland
Upper Susquehanna Water Quality and Fecal Coliform Monitoring
Eurasian Milfoil Control in Inland Lakes
Biocontrol of Purple Loosestrife at Goodyear Swamp Sanctuary
Long-term monitoring of the Moe Pond ecosystem
Past Student-Facilitated Research
Since the BFS' summer internship program began in 1974, hundreds of college undergraduate and high school students have participated in research at the Biological Field Station. Students are also involved in research at the BFS under the guidance of SUNY Oneonta faculty via Directed Research and Independent Study opportunities during the academic year; students are generally associated with the Biology Department, though the BFS is a resource intended for all academic departments at SUNY Oneonta. Student research projects are described and presented in each year's BFS Annual Report (see our Publications page for reports back to 1984).
Data Repository
---
Datasets associated with microplastics research of Kiyoko Yokota
Algal Culture Data (MS Excel) and Metadata (MS Word)
Microplastics Size Distribution Data (MS Excel) and Metadata (MS Word)
Local Organizations
Colleges and Universities
Regional and National Organizations
Government Agencies