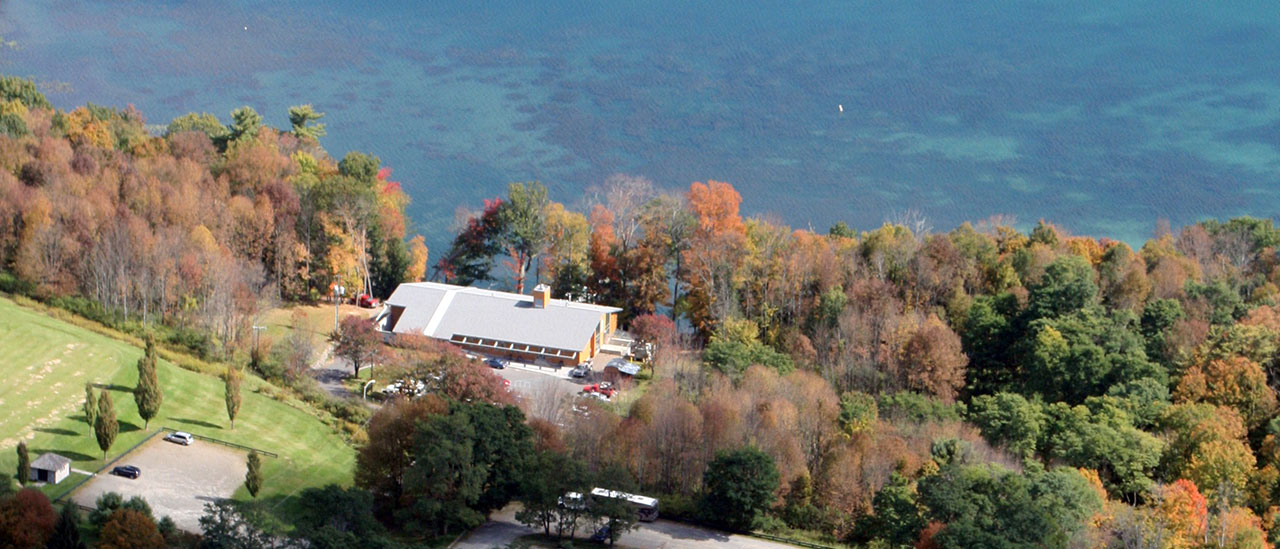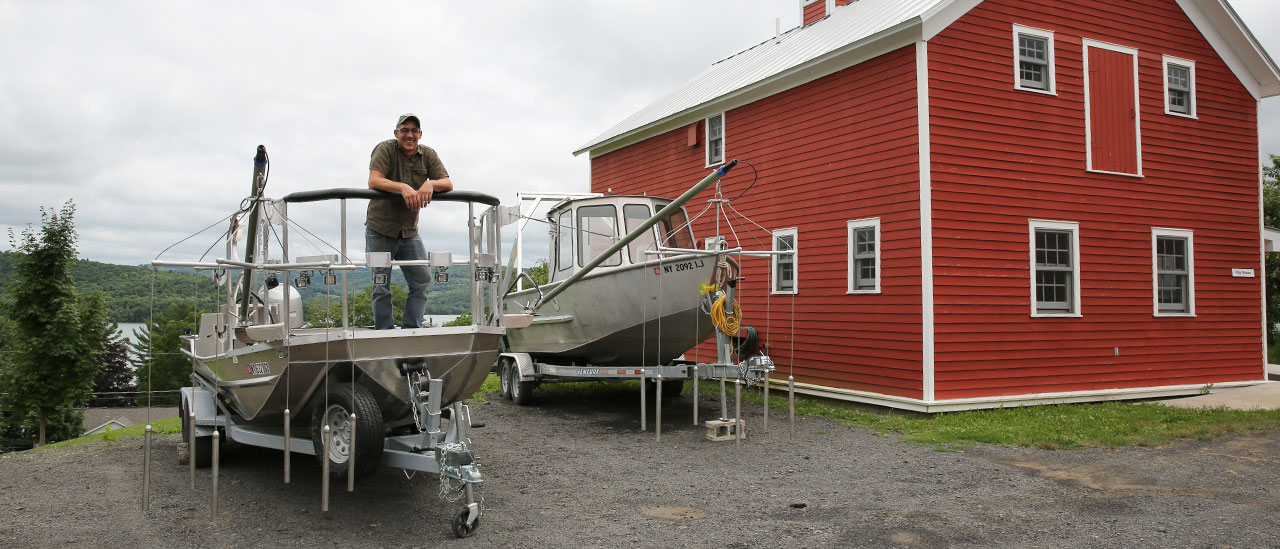 Information on Response to COVID-19
The Biological Field Station is adhering to all SUNY Oneonta COVID-19 response efforts; changes to BFS-specific operations are detailed below. Please direct questions or concerns to Willard Harman or Nancy Devins.
All BFS facilities and properties are closed to the public and students until further notice, apart from essential SUNY Oneonta staff.
All non-essential faculty and staff are currently mandated to work from home. Email is the best mode of contact for faculty and staff; phone calls can be directed to 607-547-6218. Voicemail inboxes for individual phone extensions may not be accessed regularly.
No new field trips are being scheduled at this time.
At this time, the BFS Summer Internship Program has been cancelled; students selected as 2020 interns will be eligible to participate in 2021.
Willard Harman Contact: Willard.Harman@oneonta.edu or phone (607) 547-6218
Nancy Devins Contact: Nancy.Devins@oneonta.edu or voicemail (607) 547-8778
News & Events
Applications for the 2020 Summer High School Research Internship Program are being accepted through April 17th. Find out more on the Internships page. The deadline for undergraduate student applications has passed; applicants can expect to be contacted regarding the selection process in late March or early April.
See the newest issue of our newsletter, the BFS Reporter for an overview of the effects of winter ice/open water on lake ecology along with updates from faculty, students, and Lake Management program alumni.
The Biological Field Station is a facility of SUNY Oneonta consisting of 2,600 acres with 12 major buildings that house laboratories, classrooms, conference spaces, offices and equipment for research support.
The Main Laboratory serves as a focus for analytical procedures essential for research activities in both aquatic and terrestrial environments. There is a large greenhouse, aquarium room, a unique multipurpose laboratory, four analytical laboratories, offices and conference spaces creating a compact and versatile research complex. It's location on Otsego Lake just north of the Farmer's Museum in Cooperstown, NY at the headwaters of the Susquehanna River is uniquely situated, and has the capacity to provide excellent opportunities for field studies by advanced undergraduate and graduate students.
The Thayer Farm, with access to the North end of Otsego Lake, contains the Hop House with three classrooms/laboratories, and office and conference spaces. The Upland Interpretive Center provides access to the farm and Rum Hill trails, maintains curated collections, serves as a trailhead shelter and includes a conference center/classroom, offices and additional space for research support. There is also a residential building, workshop, equipment bays and storage including space for more than 12 powerboats. The boathouse contains workspace, a laboratory/classroom, offices and a diving locker.
A new laboratory dedicated primarily to ornithology is located above Moe Pond on the Upper Research Site, the oldest of our research areas, serving since 1967.
Greenwoods Conservancy and Cranberry Bog and its watershed are our most remote areas with resident populations of fisher and otter, endangered plants with few nuisance exotics present. A conference center/classroom, wet laboratory and residence provide excellent summer access.
Goodyear Swamp Sanctuary, at the north end of Otsego Lake, has historically been open to the public with trails and raised walkways; the boardwalk is currently closed to the public until further notice, as major repairs are needed. Funding for this work has been secured through a combination of generous donations, including a match by the Scriven Foundation, and a successful collaborative grant application with the Otsego County Conservation Association. Work should be underway in Fall 2019.