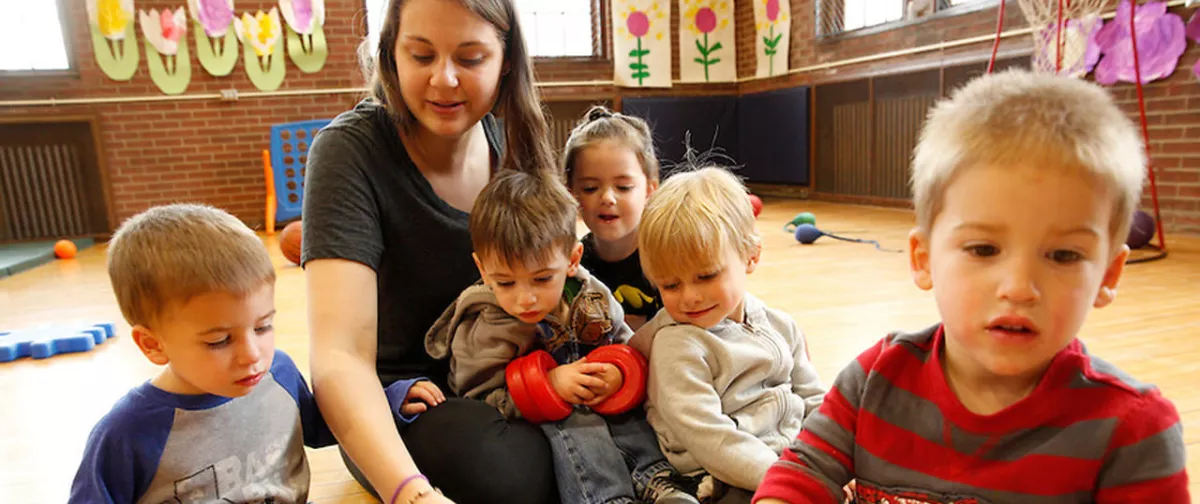 Voted Daily Star Reader's Choice Best of the Best 2013, 2016, 2018, 2019, 2020, 2021 & 2022
---
Bugbee Children's Center offers a unique early care and educational experience to the children and families of SUNY Oneonta and the greater Oneonta community. We create a safe, nurturing, and engaging environment where children can learn, play and explore.
Bugbee Children's Center is a fully OCFS licensed, center-based child care facility serving Infants, Toddlers, and Preschoolers.
The Center is located in Bugbee Hall on State Street in beautiful Oneonta, New York. Bugbee Hall is owned and graciously maintained by SUNY Oneonta. We occupy the first and second floors.
Features of this building include the full-sized gymnasium located on the second floor, 4 fenced-in outdoor playgrounds, an auditorium with a stage, and a full-sized institutional kitchen. In addition, we have 10 classrooms available for our use. A renovation completed in 2006 included new windows and the addition of an elevator as well the installation of a new security surveillance system that allows the Center to control and monitor the entrances through the use of intercom and video cameras. In 2019 SUNY Oneonta completed a renovation that added brand new sprinkler system, bathrooms, cabinetry in all classrooms along with upgrades to the lights, plumbing, heating, and fire alarm system.
We are located in a quiet residential neighborhood near but not on the main campus. Local bus routes provide easy access to the main campus and downtown. City parks and neighborhood destinations are a pleasant walk for our children.
Please feel free to contact us with any questions you may have and/or to set up a time for a tour.
Bugbee Children's Center
108 Ravine Pkwy
Oneonta, NY 13820
607-436-2484