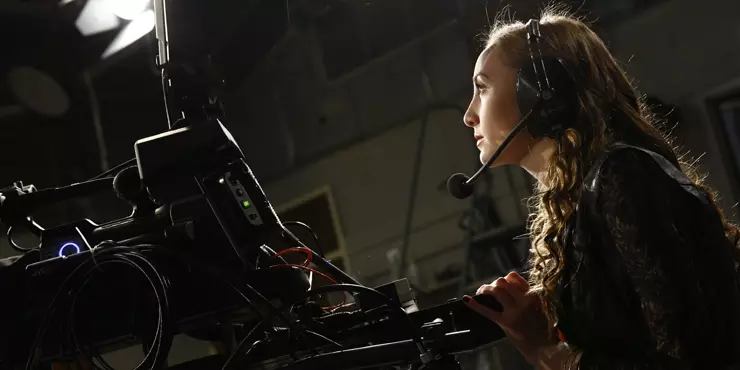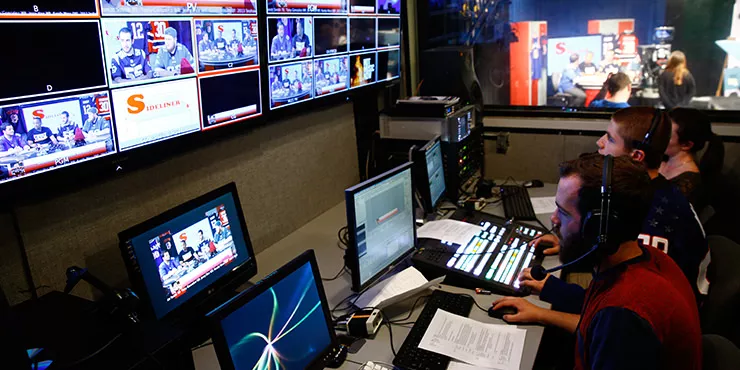 About the Major
SUNY Oneonta's Media Studies major (formerly Mass Communication) prepares students for careers in new media, film, television, audio production, and media criticism. The program combines critical media scholarship with hands-on content production experiences so students develop the skills they need for 21st-century media professions.
Courses in the program allow you to explore the role of media from a critical/cultural perspective. You will also have access to a wide variety of professional production tools, including high-definition video cameras with HDSLR kits, audio/podcasting recording equipment, audio and video editing suites, and lighting kits. Learning facilities include two TV/video production studios with a control room, broadcasting facilities for live athletic events, and a mobile broadcasting unit.
In addition to taking classes, many students apply for internships with a variety of media companies located in close proximity. Students complete these internships over the summer or substitute them for a fall or spring semester. They also get plenty of hands-on experience through student clubs and organizations like WIRE-TV, the television production club, WONY, the campus radio station, Film Club, the Communication Arts Society, and Lamda Pi Eta, the communication and media studies honor society.
Request Information
Contact
Communication & Media Department
Instructional Resources Center B12
607-436-3411