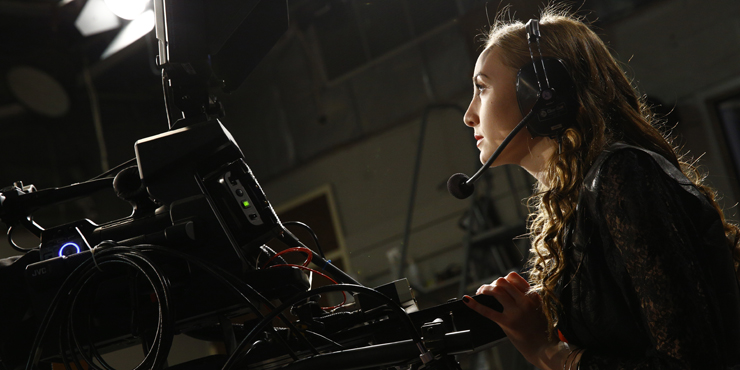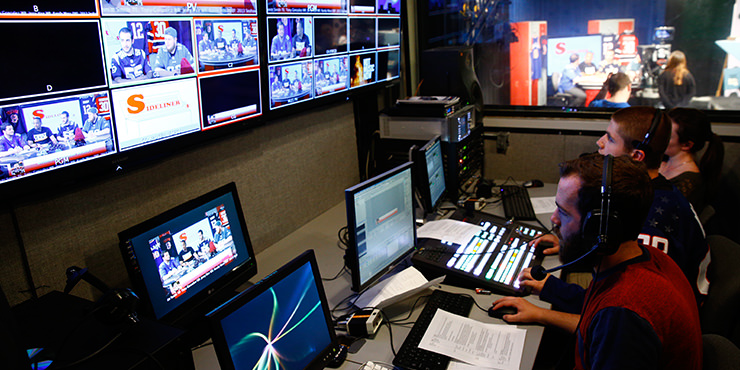 SUNY Oneonta's Media Studies major (formerly Mass Communication) prepares students for careers in the fields of broadcasting, journalism, film, audio production and video production.
Students in the Production B.S. program have the opportunity to be involved in our student-produced television news program, operating out of two teaching TV studios and several digital editing suites. We also offer courses in Writing for the Newspaper, Writing for Radio, TV and Film and Broadcast Journalism. Students in the Media Studies track have the opportunity to engage in research and media critique, exploring the role of media in American and global culture and politics. Courses include Mass Media & Culture, Film Genres, Fundamentals of Broadcasting and Persuasion in Everyday Life.
Many students take advantage of our close proximity to several large corporate and organizational centers to apply their skills in a professional environment through internships. Some students complete these internships over a summer and others substitute them for a fall or spring semester in their course of study. You can also get plenty of hands-on experience through our TV, radio and film student clubs.