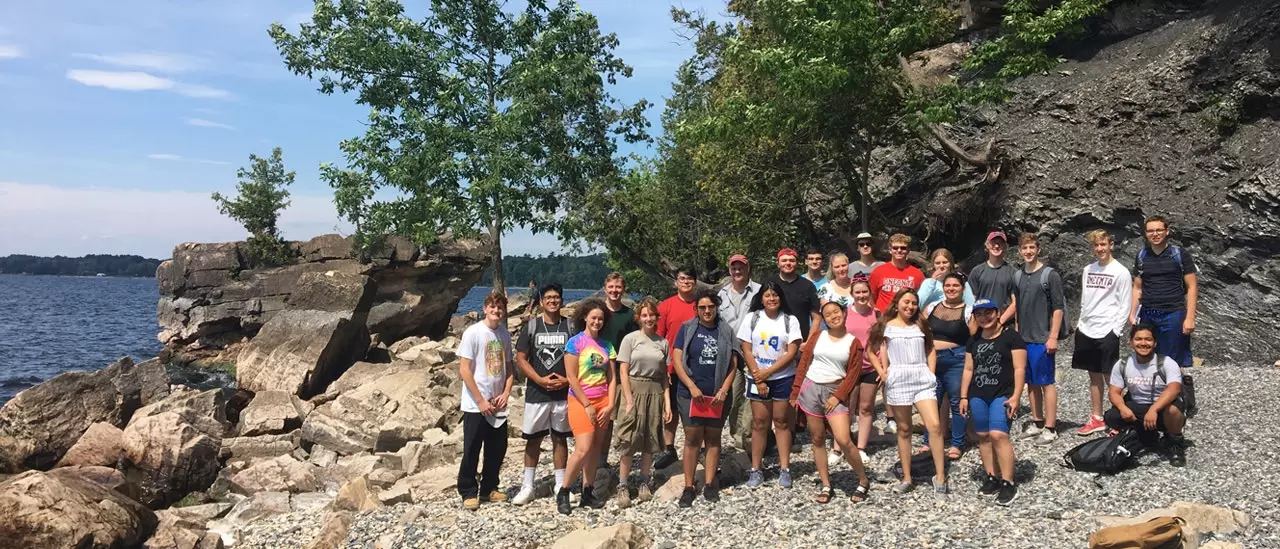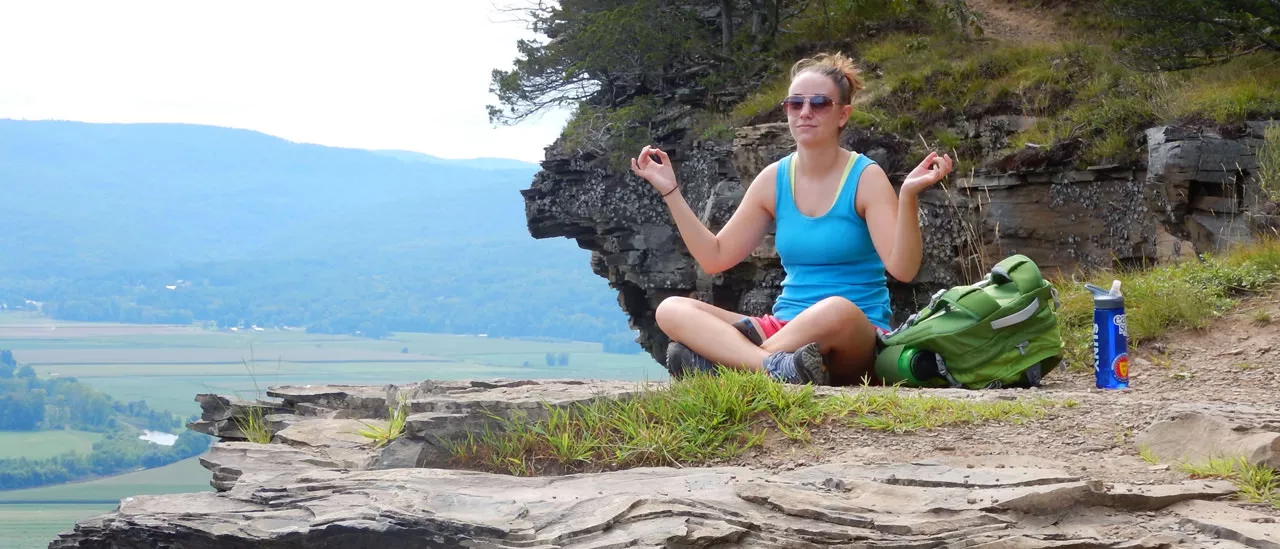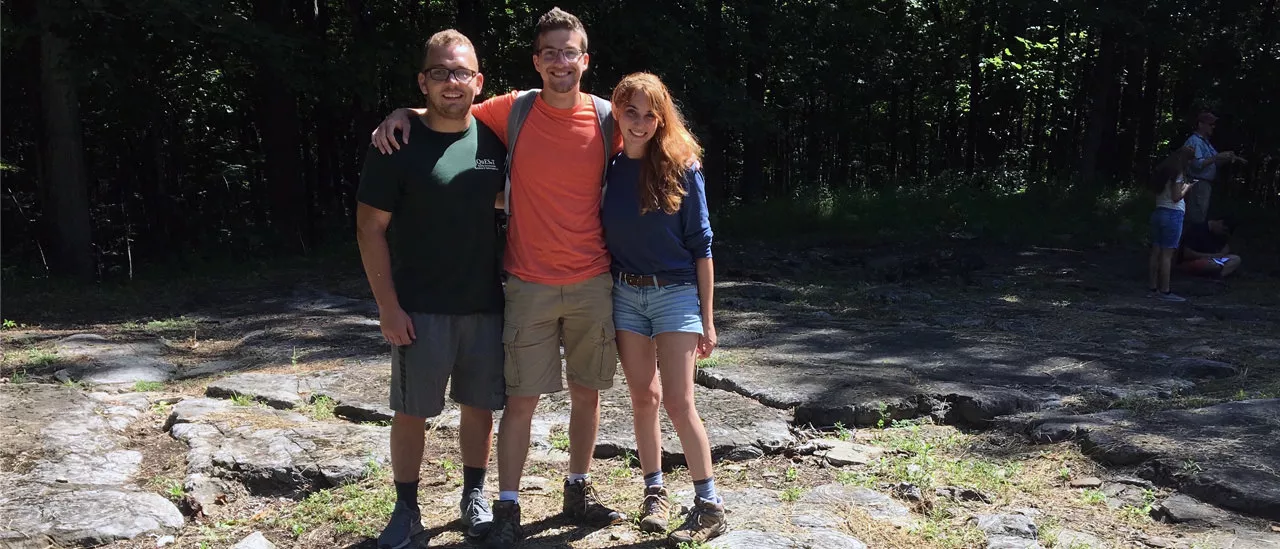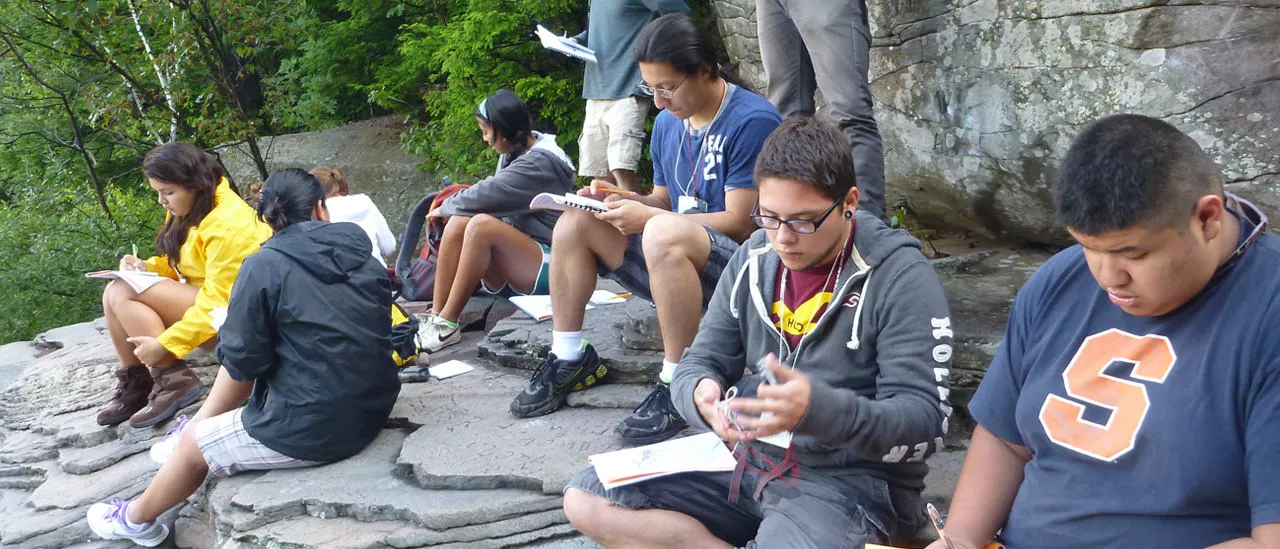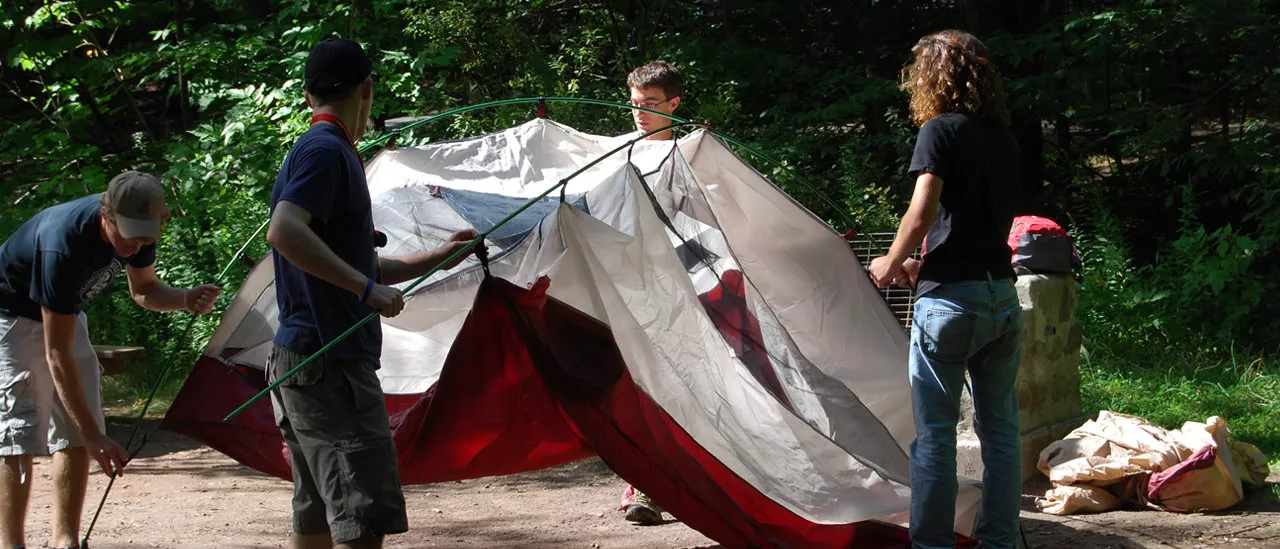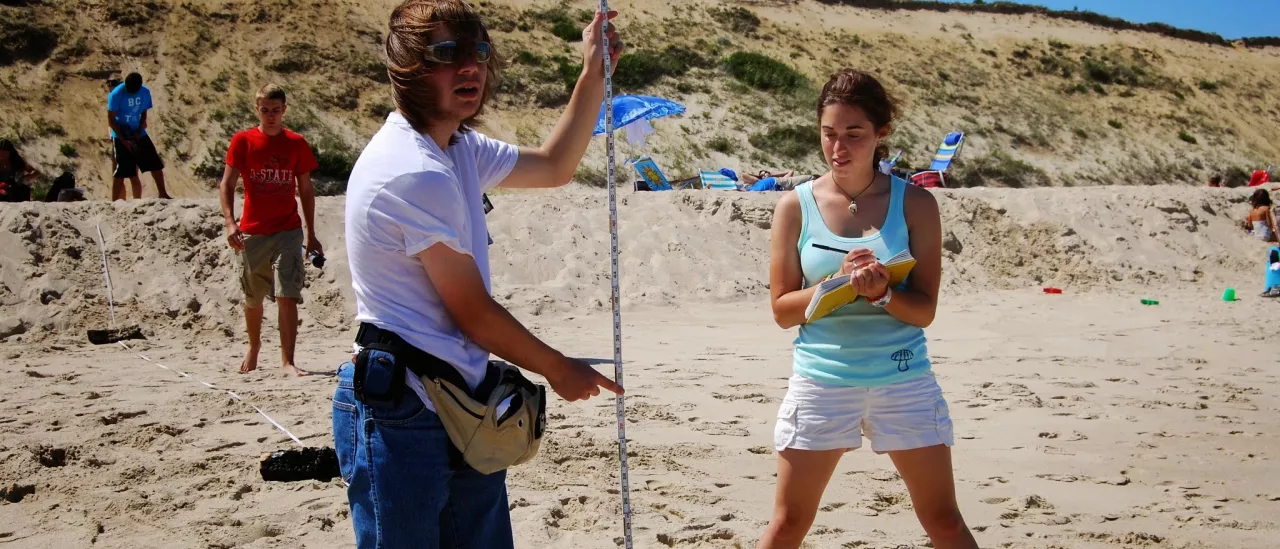 1-credit pre-semester fall course!
GEOL 1000 GEOFYRST
August 17 – 23, 2023 – Registration DEADLINE IS JULY 28, 2023
Geologic Experience Outdoors: the First-Year Regional Summer Trip is an immersive outdoor experience exploring the landscape of New York and the Northeast. All first-year students (incoming first-year and transfer students) are invited to apply regardless of your major. This class counts toward hours for the fall semester. The trip is limited to 24 students. 
The trip provides a first-year experience.

Fosters a welcoming, inclusive environment in which a cohort of students can build life-long friendships and networks
Engages students new to the SUNY Oneonta community 
Introduces students to life on campus through junior and senior mentors

The outdoors will be our classroom!

Focuses on the Adirondack Mountains 
Exposes students to the outdoor environment through geology to gain an appreciation of how the Earth works – important in the environmental field
The cost of the trip is $100 per student.
On the day of the trip, students will drop off their personal belongings in their dorm room on August 17. We will coordinate with Residential Life to set this up. 
Once you've dropped off your belongings, everyone will meet in Room 208 of the Perna Science building for a 12 p.m. departure.
We will be traveling in mini-vans or transit vans leaving from the loading dock of Perna Science.
Everyone will be overnight camping for the next six nights. No camping experience is needed! We will supply tents. You'll just need to bring a sleeping bag and pad. Click to download a packing list.
All meals will be cooked at camp. 
Our last night of camping will be at the SUNY Oneonta Biological Field Station. Check it out here: Biological Field Station
We will return to campus on August 23, move-in day, so you can meet your roommate and unpack your belongings.
Register for GEOFYRST!
Applications are reviewed and accepted on a first-come, first serve basis, so please submit your application as soon as possible if you wish to join this course. There is a limit of 24 students. Please contact the Office of Global Education (lester.lamoree@oneonta.edu) if there are questions about the process below.
The application deadline is July 28, 2023. 
Here's how to apply:
Create your student account in the Office of Global Education (OGE) Global Portal - https://oneonta-global-education.via-trm.com/. Click the large red "Go To Portal" button and sign in with your regular Oneonta student username and password.
Go to "Programs" and select the specific Faculty-Led Program in the portal. You can use the search bar to enter the course name or location (GEOFYRST)  to quickly find the program:
Click on the correct course. In the course program brochure, click "Apply Now."
Fill out and submit the application.
The Office of Global Education will review your application and "commit" you to the course, usually within 24 hours of submitting your application.
You will receive an automatic email confirming the commitment. Then, you can log back into the Global Portal to complete the next-steps forms by the deadlines provided.
The first step will be to download the Participation Agreement  and obtain the necessary signatures so you can pay the student program fee. Follow the instructions in the Participation Agreement and mail or deliver the form to Student Accounts at 240 Netzer Administration Building or email the Participation Agreement  to Alexa.Sundal@oneonta.edu and call Student Accounts to make the course/program payment of $100.

If you are an EOP/CAMP/ACE student, obtain a signature from the AOP office. If they are covering the program fee, they should indicate this on the Participation Agreement.
Complete the other next-steps forms by the deadlines provided in the portal.

COVID-19 Information Form
Trip Cancellation/Interruption Insurance Form (Optional)
Student Health Information Form
 SUNY Oneonta Domestic FLP Agreement & Acceptance of Risk Form
Photo Release Agreement