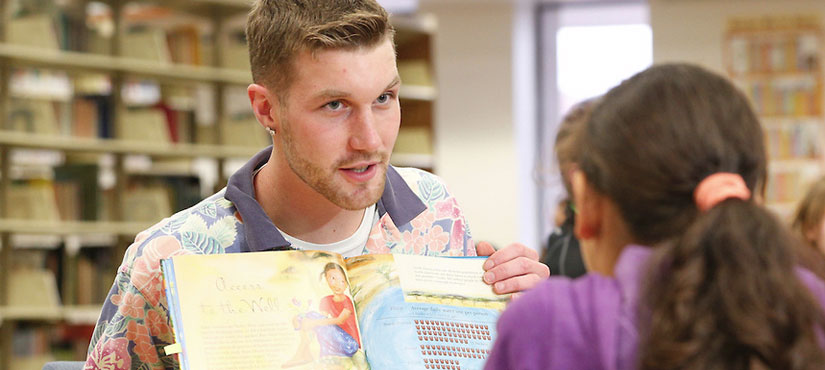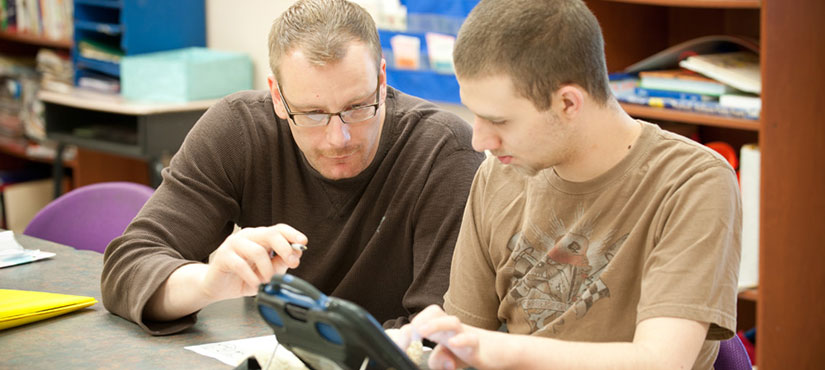 The purpose of this Special Education program is to provide certified teachers with greater understanding of the needs of students with disabilities and handicapping conditions, and to master techniques to provide the most effective education program for them. This program will lead to the professional license for teachers already certified Adolescence Education as well as initial licenses in Special Education.
Springbrook Partnership:
Through this partnership, teaching assistants working in Springbrook's new school for children with autism have the opportunity to earn a master's degree in Special Education at SUNY Oneonta, tuition-free. Many of the classes are taught on-site by faculty from the college's nationally accredited Division of Education and Springbrook will pay for employee tuition each semester. For more information about the partnership program between SUNY Oneonta and Springbrook, please contact the Office of Graduate Studies at 607-436-2523 or visit the Springbrook Website
Degree Requirements:
Degree requirements include a minimum of 10 courses in Special Education and Literacy and a 40-day student teaching course experience at two grade levels. Since all candidates will already hold an initial teaching license, no additional field work is required unless designated by course instructors. The courses are focused on skill development across the curriculum.
A minimum of 36 s.h. of planned and approved course work as follows:
SPED 510 Foundations of Special Education
SPED 511 Instructional Design for All Content Areas
SPED 512 Applied Behavioral Analysis
SPED 513 Teaching Learners with Severe and Multiple Special Needs
SPED 514 Teaching Math and Written Language to Learners with Special Needs
SPED 515 Assessment for Teaching Learners with Special Needs
SPED 517 Assistive Technology
SPED 518 Communication and Collaboration
SPED 520 Teaching Adolescents with Special Needs: Learning Strategies in Content Areas
SPED 516 Reading for Exceptional Students
SPED 600 Student Teaching in Special Education
Students must fulfill all degree requirements within six years and finish a minimum of 27 credits in residence.
Admission Requirements:
Submit a completed application and the non-refundable fee. Application Fee Waived for SUNY Oneonta Alumni.
Submit a copy of a NYS initial teaching certificate in Adolescence English, Math, Social Studies, Biology, Chemistry, Physics, Earth Science, Spanish or French. (Teaching certificates from other states are considered.
Evidence of completion of a bachelor's degree in a functionally related area.
Have achieved an undergraduate GPA of 3.0 overall and 3.0 in the major field during the last two years of undergraduate work.
Submit an essay reflecting on your student teaching and/or teaching experiences with students with exceptionalities and identify one area of special education that you would like to learn more about. Also, describe two teaching adaptations that you might make for a child with special needs. Include references to at least one professional article or book.
Submit three letters of reference.
Complete a personal interview.
Application deadline: March 1
Fall admission only.
Submit GRE scores or substantially equivalent test scores, as determined by the institution.