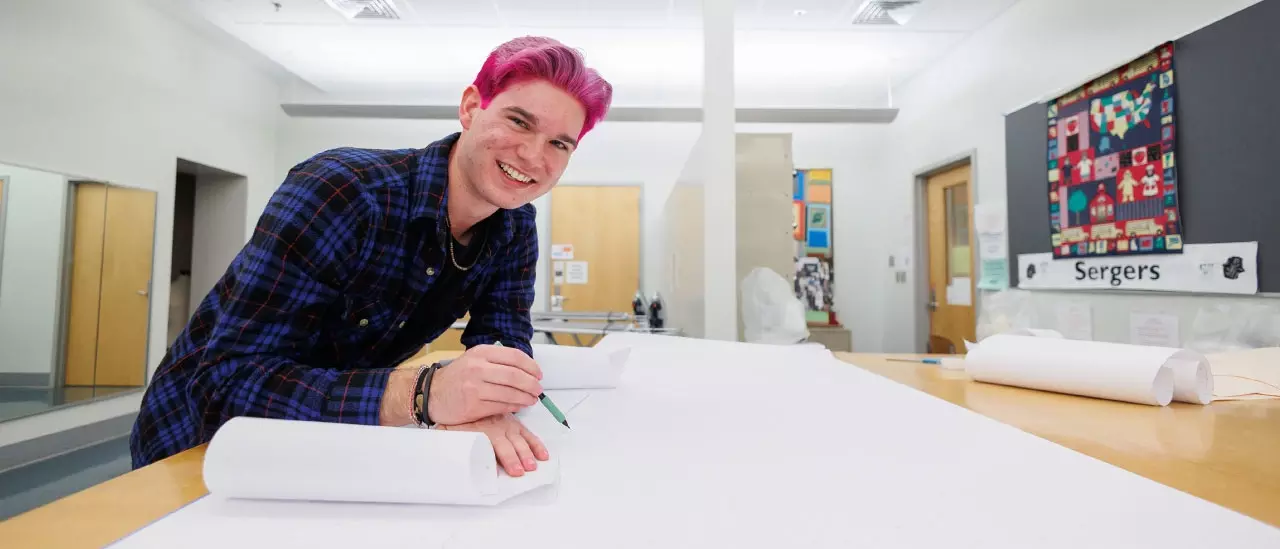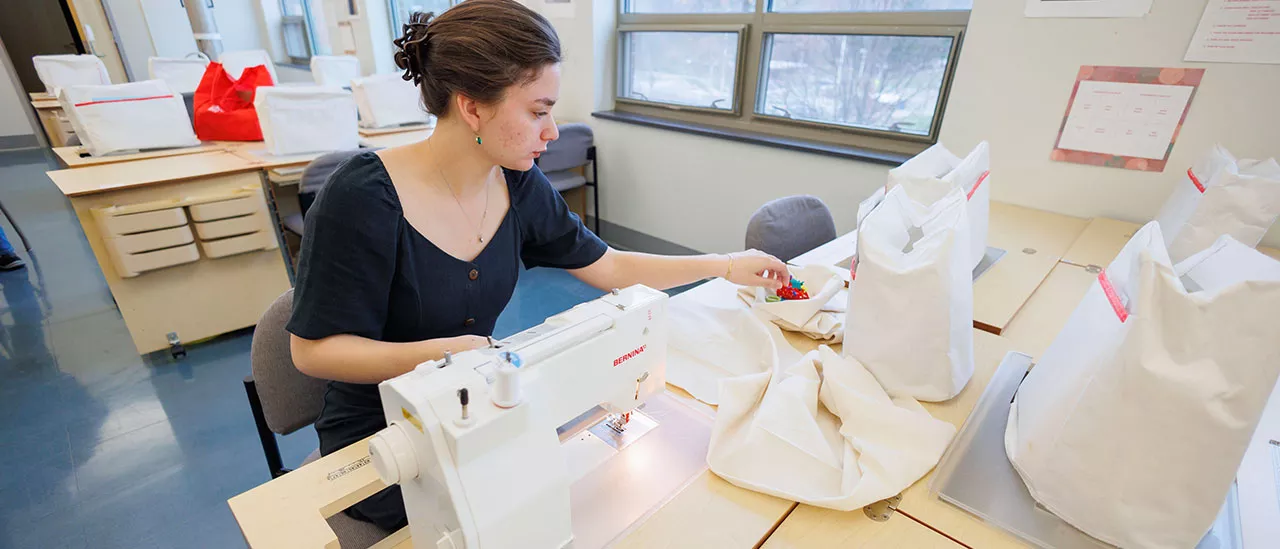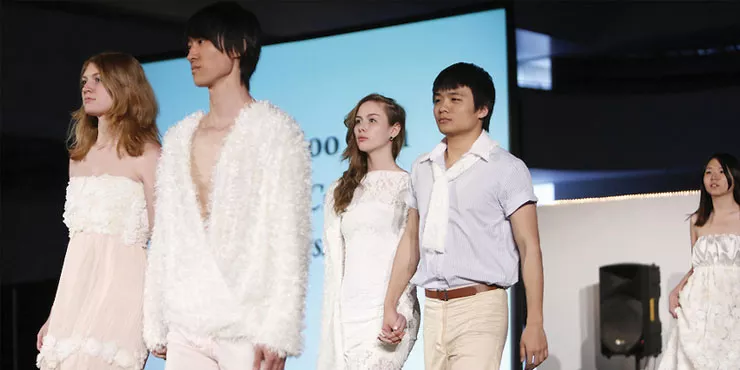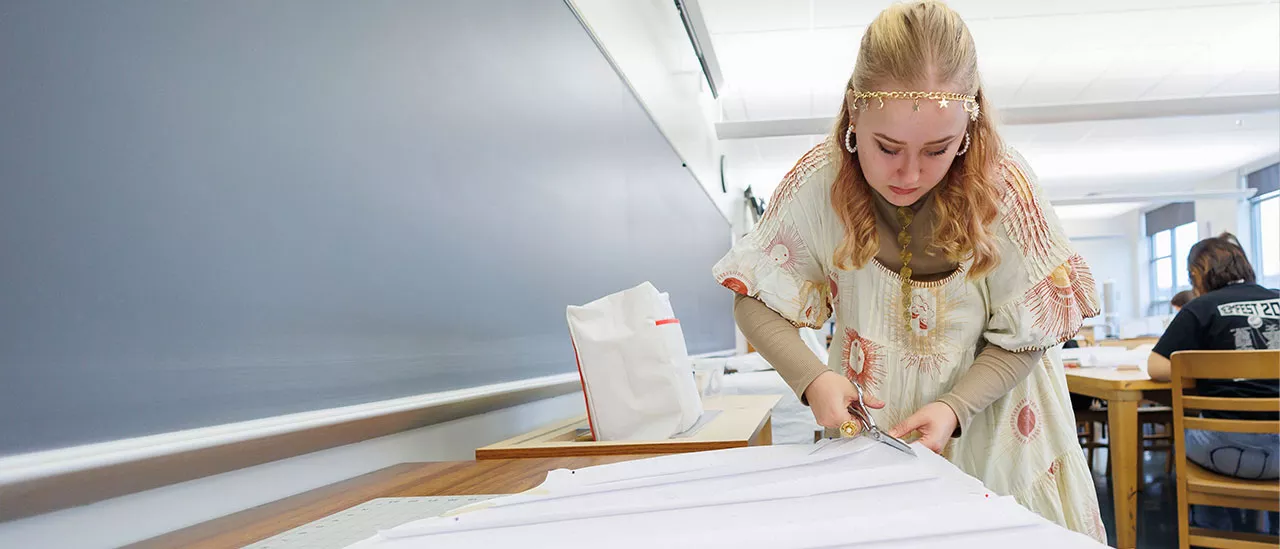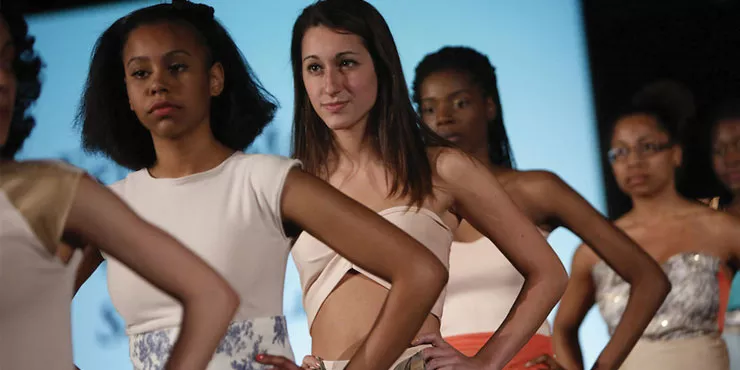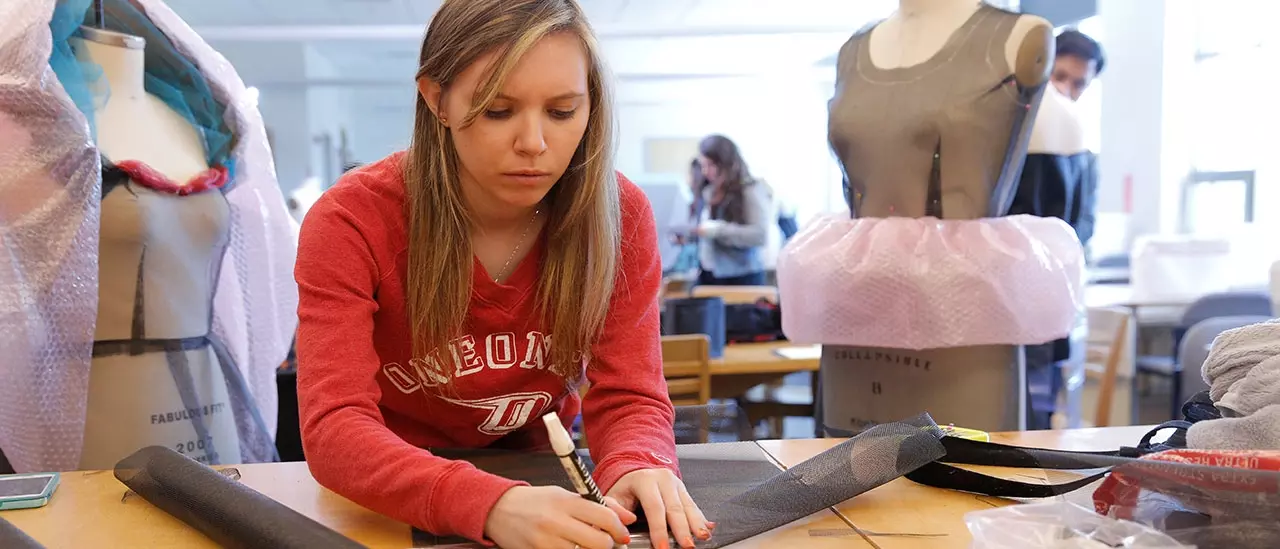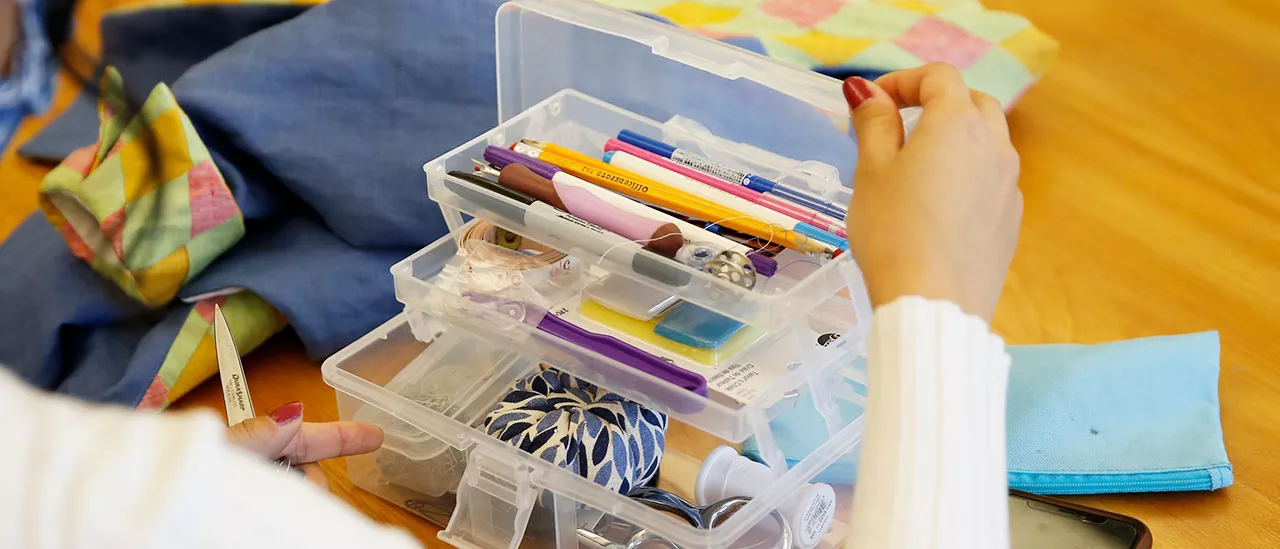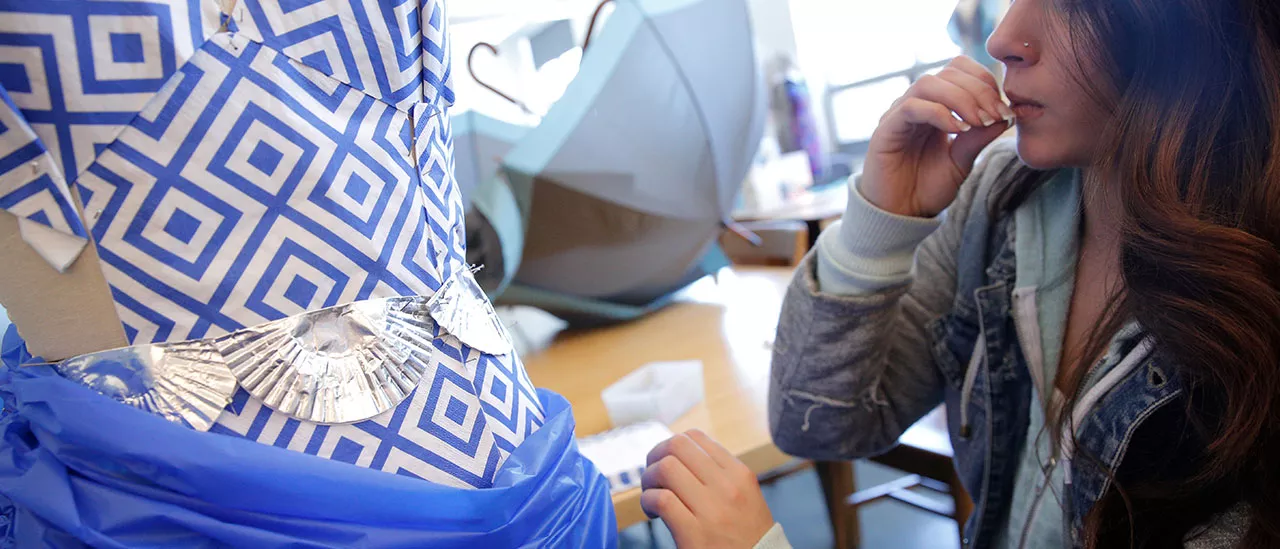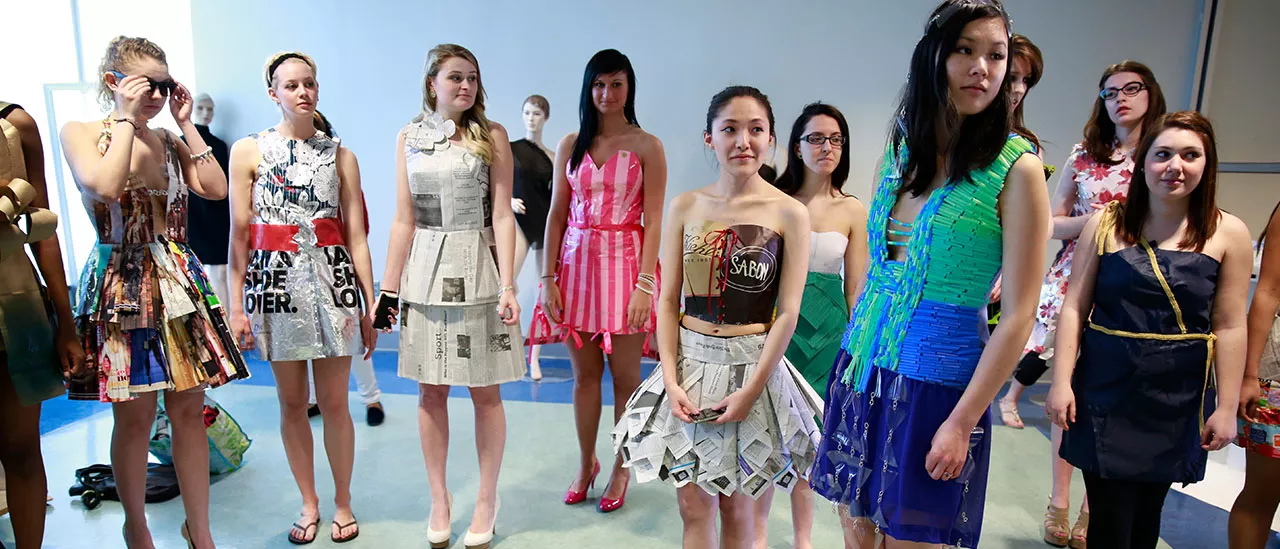 About the Major
Whether you want to run your own clothing boutique, be a buyer for a large fashion company, write for a fashion magazine or become a fashion merchandiser, our Fashion and Textiles program will prepare you for success!
Curriculum
As a Fashion and Textiles major at SUNY Oneonta, you'll specialize in either merchandising or design. Fashion merchandising courses focus on marketing, retailing, promotions, economic analysis, entrepreneurship and fashion journalism. Fashion design courses include apparel construction, apparel design, illustration, pattern making, computer-integrated design and wearable art.
Course Topics Include
Some Fashion and Textiles courses include:
Fashion in the Global Economy
Fashion Design
Fashion Marketing
Fashion Merchandising
Innovations in Wearable Art
Sustainability
History of Costume
Textile Science
Retailing and Management Entrepreneurship
Socio-Psychological Aspect of Dress
Technology in Fashion
FIT Visiting Student Program
Oneonta is the only SUNY university in the region that offers a one-year visiting student program with the Fashion Institute of Technology (FIT) in New York City. Acceptance to FIT is competitive and not guaranteed. Upon completion of three years at SUNY Oneonta and one year at FIT, you will earn a bachelor's degree in Fashion and Textiles from SUNY Oneonta and an associate's degree from FIT in one of the following areas:
Advertising and Marketing Communications
Communication Design Foundation
Fashion Business Management
Fashion Design
Footwear and Accessories Design
Textile Development and Marketing
Textile/Surface Design
Hands-On Learning Opportunities
Can you picture yourself designing a one-of-a-kind clothing line and then unveiling it on a runway before a cheering audience? Landing an internship at Vera Wang? Or how about getting an inside look at the Italian fashion industry during a summer study abroad program? These are just a few of the amazing opportunities you'll have as a Fashion and Textiles major at Oneonta!
SUNY Oneonta offers plenty of opportunities outside of the classroom for Fashion and Textiles majors. You could study abroad in Milan, Florence, Paris or London; do an internship in New York City; or get involved in one of our fashion-focused student clubs. Past internship placements have included Vera Wang, Ralph Lauren, Dolce and Gabbana, Cosmopolitan, Saks Fifth Avenue and many more.

Facilities
Smart classrooms with internet-connected computers, LCD projectors and the ability to play modern multimedia files
A curated historical collection with more than 1,000 garments, accessories, print media and tools from 1790 through today
An apparel construction studio equipped with 20 Juki industrial sewing machines, 24 Bernina sewing machines, five sergers and an embroidery machine
A textile science laboratory, capable of testing the physical capabilities of yarn and fabric, such as flammability, colorfastness, shrinkage, tear strength, pilling, abrasion resistance and wrinkle resistance
A state-of-the-art 3D body scanner capable of accurately measuring the human body in an instant, allowing for creating of customized garments and increased speed of production
A Mimaki digital textile printer for creation of customized surface designs, allowing increased speeds and decreased waste in clothing production
Student Clubs
Each spring, the Student Fashion Society organizes and produces a highly anticipated fashion show where students design, create and present their own original clothing lines and a panel of judges selects the top designers.
The Revival of Apparel Club (RAC)runs the Red Closet Thrift Shop on campus, helping students gain hands-on retailing and merchandising experience. The Thrift Shop is one of the key sustainability initiatives on our campus, and proceeds help fund annual sustainability scholarships for students across campus.
Student Profile: Cassidy Napolitano, Fashion & Textiles
Fashion & Textiles Major at SUNY Oneonta
Contact Us
Department of Human Ecology
Telephone: 607-436-2705
Key Links