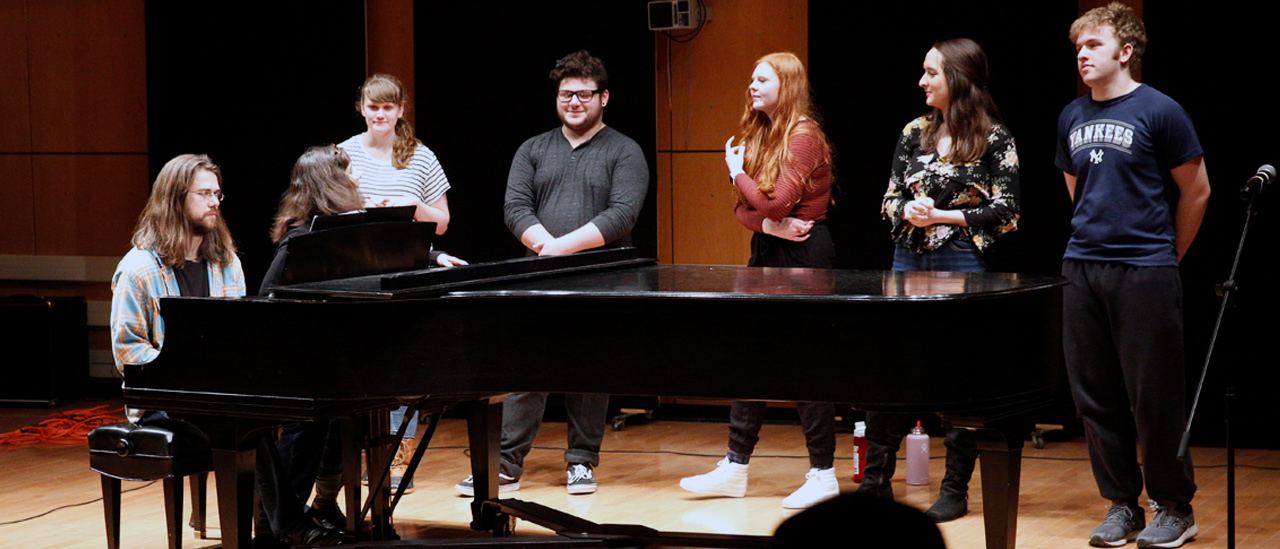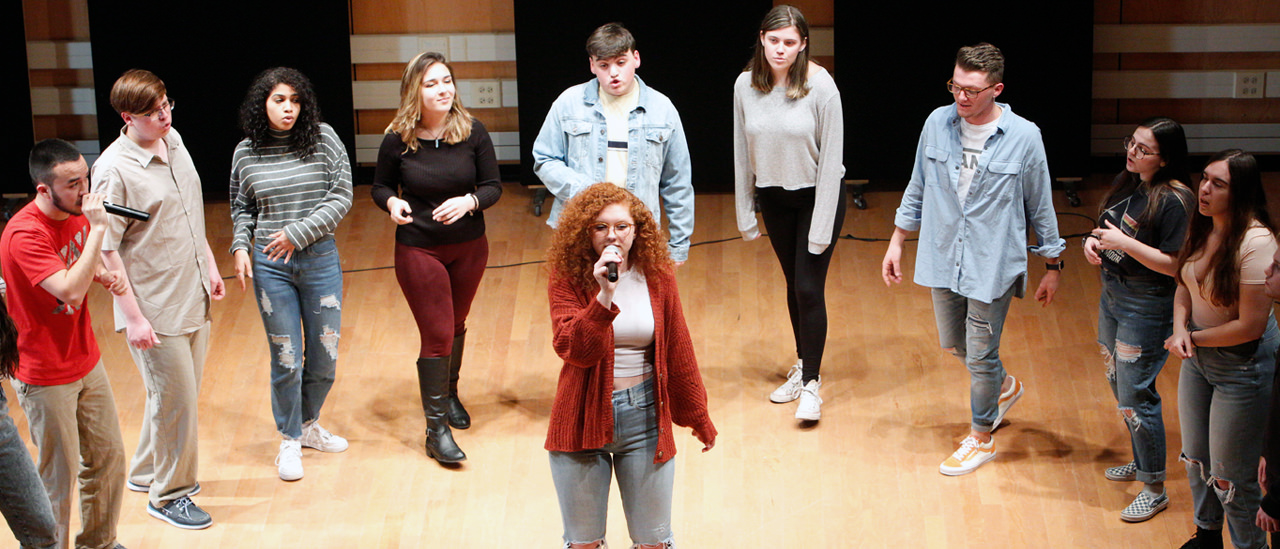 Performance Course Options for Spring 2021
Most sections of these courses are available to students who are planning to enroll for completely online instruction, and some are offered in dual modality (including sections for both online and face to face). Students who are considering coming to campus may contact individual course instructors re: the possibility of in-person instruction.
Students who enroll for online delivery may contact the Music Department re: recommendations for affordable instrument rental or purchase options, as well as the possibility of borrowing school-owned instruments. Students on-campus may be given access to practice facilities, provided that safety protocols are followed.
Please follow this link for a list of MUSC 170, 270 and 280 courses offered in Spring 2021 with instructor information. We suggest you contact individual instructors for more information about delivery modes and other options.
About the Department
The Music Department's mission, goals and objectives are appropriate to institutions of higher education, appropriate to the field of music, compatible with National Association of Schools of Music standards, and demonstrate that the fundamental purposes of the institution and the department are education. The Music Department majors -- Music and Music Industry -- have been approved as liberal arts degrees.
Student/Faculty Interaction
The Music Department's 14:1 student/teacher ratio allows for engaging and meaningful mentorships, often highlighted in independent studies where faculty guide students working on their own research projects and creative activities. Students also have the opportunity to go on music-focused faculty-led trips across the globe, such as recent trips to Spain with Dr. Adam Kent (pianist) and England with Dr. Timothy Newton (choral director). In 2011, the Jazz Appreciation Society traveled with Professor Art Falbush (Big Band director) to New Orleans to help in the rebuilding of the Lower Ninth Ward after Hurricane Katrina.
In addition to activities directly related to courses and clubs, students have the opportunity to attend conferences with faculty every year. Two regularly attended conferences include the National Association of Music Merchants Convention (NAMM) and the Percussive Arts Society International Convention (PASIC). SUNY Oneonta offers student conference attendance and travel grants that make it possible for many students to take advantage of these opportunities at a very low cost.
Special Events
Since 2010, the Oneonta Jazz Festival has brought world-class musicians to perform with our students and has attracted student ensembles from middle/high schools, community colleges and universities around the Northeast. The annual New Music Focus Week has, since 2010, brought innovative composers and performers of new music to campus each spring for a weeklong residency to work with students and present performances, panel discussions, technical demonstrations and art gallery exhibitions, as well as improvisation and instrument-building workshops.