Dot.Calm
Simple stress relief for the over-worked & super busy.
Dot.calm is a weekly meditation program for students to utilize as they need to experience stress relief and to learn skills that can aid them at stressful times.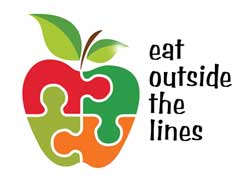 Eat Outside the Lines
 Are you ready to make healthier food choices? Are you having a hard time breaking bad habits? Hate fad diets? Want to save money? Run by Dietetics majors who are currently interning with the Office of Health Education, this program is designed to help you find new ways of looking at what the dining halls have to offer.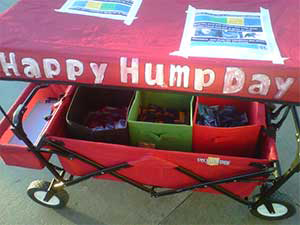 Hump Day Wagon
The Office of Health Education and the CHOICES Peer Educators were looking for a fun way to increase condom use on campus and getting the latex to the people seemed like a good idea. The Hump Day Wagon provides male & female condoms, dental dams, lubricant and some fun swag to members of the SUNY Oneonta community. Everything is free so stop and stock up.