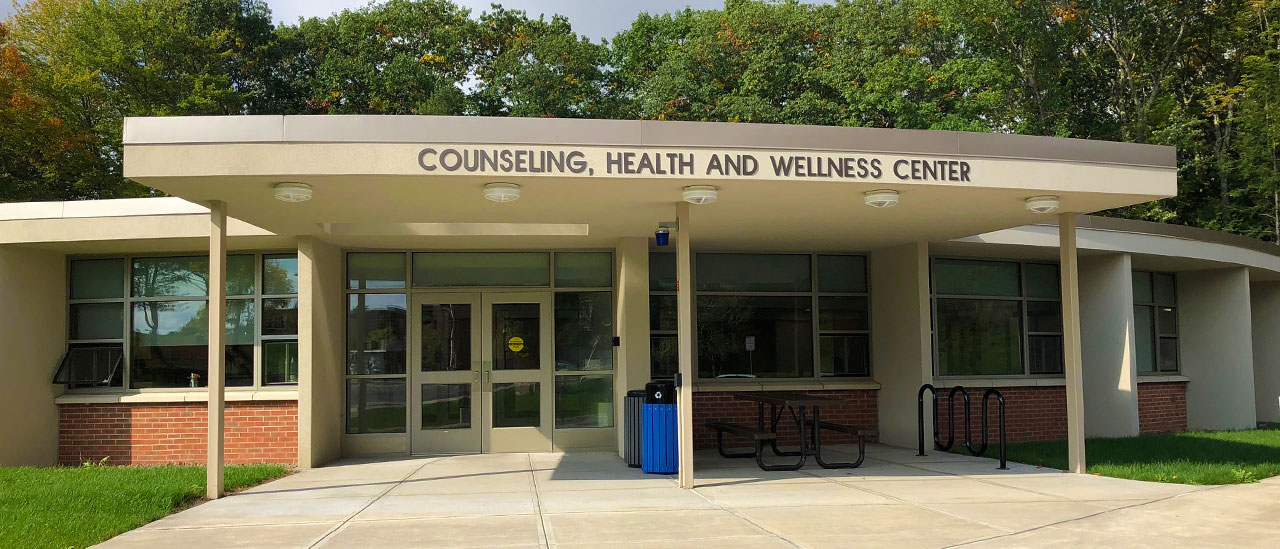 * IMPORTANT NOTICE *
Effective Monday February 11th, urgent care clinic will be from 8am to 10:30am
Monday thru Friday. Afternoons will be by appointment only.
We are now in "flu season" and starting to see cases of seasonal flu at the student health center. The following information is to help students care for themselves if they develop flu symptoms
Symptoms of the Flu
Flu symptoms include: a fever of 100oF or higher or feeling feverish (not everyone with the flu has a fever), cough and/or sore throat, runny or stuffy nose, headaches and/or body aches, chills, fatigue, nausea, and sometimes vomiting, and/or diarrhea (most common in children).
Who needs a medical evaluation or treatment?
Most people do not need medical evaluation for typical symptoms of the flu. If you think you have the flu, we advise that you to get lots of rest. Go home if possible. If you are unable to go home, stay in your room and use-over-the counter medication such as Advil or Tylenol to help manage symptoms of fever, body aches and headache. Make sure to rest and drink plenty of non-alcoholic fluids, like water and Gatorade. To aid in prevention, we ask that you stay out of class until your temperature has remained below 100 degrees for 24 hours.
Having the flu is terrible. Often people feel very sick when they have the flu but if you are a generally healthy person, the flu usually lasts about 3-7 days and should pass without needing any medical intervention.
According to the CDC (Centers for Disease Control) "Persons with influenza who present with an uncomplicated febrile illness typically do not require treatment (such as Tamiflu) unless they are at higher risk for influenza complications". These individuals include the following conditions:
Asthma

Blood Disorders such as Sickle Cell Disease

Diabetes

Weakened Immune System from disease or medication

BMI over 40
(If you are in the above high-risk category, have symptoms of the flu and are not sure what to do please call the health center and ask to speak to a nurse.)
If you have symptoms of the flu and have any of the following you need to be seen by a medical provider:
Difficulty breathing

Wheezing

Inability to keep down fluids down

Moderate/severe asthma

Chronic health problems such as diabetes, history of cancer, heart disease or other chronic health problems
What to do if your roommate is ill with the flu.
A person with the flu is contagious (able to infect others) for 24 hours before they even know they have the flu (before symptoms of flu begin) so it is possible you have already been exposed. But to decrease further risk, consider following these precautions.
If at all possible, maintain a distance of 6 feet from your ill roommate. The virus drops out of the air between 3 and 6 feet after a person coughs.

Wash your hands frequently and avoid touching your face mouth or eyes.

Frequently clean commonly touched surfaces.
Here are a few additional preventive steps you can take to help protect yourself and others:
Practice good hand hygiene by washing your hands with soap and water, especially after coughing or sneezing. Alcohol-based hand cleaners also are effective.
Practice respiratory etiquette by covering your mouth and nose with a tissue when you cough or sneeze. If you don't have a tissue, cough or sneeze into your elbow or shoulder, not into your hands. Avoid touching your eyes, nose, or mouth; germs are spread this way.
Please click on the Student Health Center Portal hosted by Medicat to access your account. You will be prompted to create a unique user name. Once logged in, you will have access to the following online services: self-scheduling, secure communication with health center staff, health history, educational material, and meningitis response forms.Click on video instructions or written instructions for help.
Proof of immunity to measles/mumps/rubella. Two MMR immunizations or titers proving immunity for students born on/after January 1, 1957. Documentation may be provided by a completed Proof of Immunization Form, physician's office printout, or certificate from high school or other postsecondary institution.
Meningococcal Meningitis vaccine within the past 5 years, confirmed through a certificate of immunization, or a self report signed by the student or parent. Alternatively, the student or parent may sign an acknowledgment of meningococcal disease risks and refusal of the meningitis immunization. The refusal can be completed on the health center portal.
Health History which is completed on the health center portal. A physical exam is not a health requirement if the student will not be playing an NCAA sport.
International students must also have documented proof of TB testing from their home country. We recommend having their home health care providers complete the International Student Proof of Immunization Form which includes required immunizations and TB testing.
Insurance-private insurance information must be submitted on the health center portal.
A physical exam is not required for most students but all students must complete the health history on the online portal which can be accessed at the Student Health Center Portal.
Appointments are usually preferable because you can choose a convenient time. Call 607-436-3573 to schedule an appointment.
Urgent Care – also known as the walk-in-clinic. Students are seen on a first come, first served basis from 8am to 10:30am (effective 2/11/19)
Appointments are generally available within two business days.
Always bring your student identification card and insurance card when you visit the Student Health Center. Insurance is not needed to been seen at the Health Center but students may need their insurance card for lab work that will be sent to an outside lab.
In order to get an appointment that will not interfere with your classes, call for an appointment as early in the day as possible.
If you cannot make it to your appointment, please be considerate and call to cancel so that the appointment can be given to another student.
All student information held at the Health and Wellness Center is strictly confidential, and will not be released without written or phone consent by the student. This includes inquiries from parents, private health care providers, professors, and other students. Students under 18 year of age must have parental permission to be seen and treated at the Health and Wellness Center, with the exception of emergency situations, emancipated minors, or reproductive health issues.