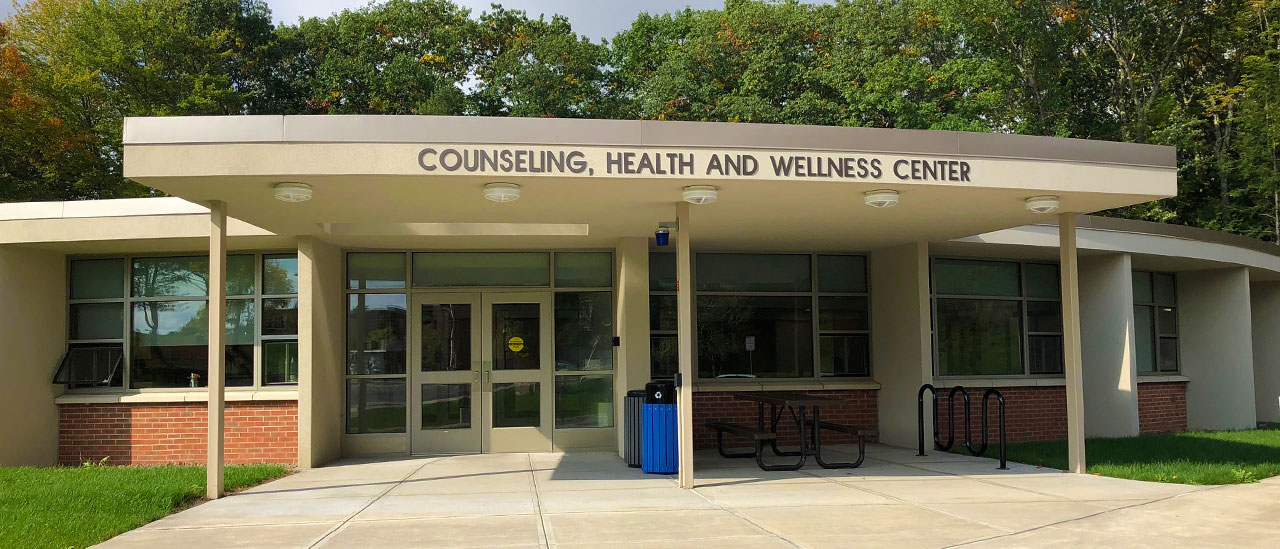 Since the beginning of the fall semester, the student health center is seeing unusually high numbers of students with Coxsackie Virus also known as Hand, Foot and Mouth Disease. The following information should answer most questions that students may have about the illness.
What is hand, foot, and mouth disease?
Hand, foot, and mouth disease is a viral infection caused by a strain of Coxsackie virus which is common children but can also occur in young adults. It is characterized by fever, sores in the mouth, and a rash with blisters. The illness begins with a mild fever, poor appetite, malaise ("feeling sick"), and frequently a sore throat. One or 2 days after the fever begins, sores may develop in the mouth. They begin as small red spots that blister and then often become ulcers. They are usually located on the tongue, gums, and inside of the cheeks. The skin rash develops over 1 to 2 days with flat or raised red spots, some with blisters. The rash does not itch, and it is usually located on the palms of the hands and soles of the feet. It may also appear on the buttocks. A person may have only the rash or the mouth ulcers. The illness typically lasts 3-5 days.
How is it spread?
The virus is spread by direct contact with nose and throat discharges and feces of infected people.
How long can someone spread the disease?
A person is contagious when the first symptoms appear and may continue until the blister-like skin lesions disappear. A person is most contagious during the first week of illness. The virus can also be shed in the stool for up to several weeks.
How is hand, foot and mouth disease diagnosed?
The diagnosis is generally made based upon the appearance of a blister-like rash on hands and feet and mouth and a mild febrile illness. Although specific viral tests are available to confirm the diagnosis, they are rarely performed due to expense and length of time needed to complete the tests.
What is the treatment?
There is no specific treatment. Antibiotics are not effective. Do not pop the blisters, they will heal better if left alone. Acetaminophen (Tylenol) can be used to control fever. Ensure adequate fluid intake. Extra fluids are needed when fever is present. If mouth sores make swallowing uncomfortable, salt water mouth rinses (1/2 teaspoon salt to 1 glass of warm water) may be soothing.
What can be done to prevent the spread of this disease?
Preventive measures include frequent handwashing, especially after using the bathroom; disinfection of contaminated surfaces by household cleaners; and washing soiled articles of clothing. Cover nose and mouth with a tissue when coughing and sneezing. Dispose of all soiled tissues. Avoid group settings during the first few days of the illness. Avoid group settings during the first few days of the illness. These measures may reduce the spread of infection, but they will not completely interrupt the spread of the virus.
Does a prior infection with Coxsackie virus make a person immune?
Specific immunity can occur, but a second episode is possible from a different subtype of Coxsackie virus.
Please click on the Student Health Center Portal hosted by Medicat to access your account. You will be prompted to create a unique user name. Once logged in, you will have access to the following online services: self-scheduling, secure communication with health center staff, health history, educational material, and meningitis response forms.Click on video instructions or written instructions for help.
Proof of immunity to measles/mumps/rubella. Two MMR immunizations or titers proving immunity for students born on/after January 1, 1957. Documentation may be provided by a completed Proof of Immunization Form, physician's office printout, or certificate from high school or other postsecondary institution.
Meningococcal Meningitis vaccine within the past 5 years, confirmed through a certificate of immunization, or a self report signed by the student or parent. Alternatively, the student or parent may sign an acknowledgment of meningococcal disease risks and refusal of the meningitis immunization. The refusal can be completed on the health center portal.
Health History which is completed on the health center portal. A physical exam is not a health requirement if the student will not be playing an NCAA sport.
International students must also have documented proof of TB testing from their home country. We recommend having their home health care providers complete the International Student Proof of Immunization Form which includes required immunizations and TB testing.
Insurance-private insurance information must be submitted on the health center portal.
A physical exam is not required for most students but all students must complete the health history on the online portal which can be accessed at the Student Health Center Portal.
Appointments are usually preferable because you can choose a convenient time. Call 607-436-3573 to schedule an appointment.
Urgent Care – also known as the walk-in-clinic. Students are seen on a first come, first served basis starting at 1pm.
Appointments are generally available within two business days.
Always bring your student identification card and insurance card when you visit the Student Health Center. Insurance is not needed to been seen at the Health Center but students may need their insurance card for lab work that will be sent to an outside lab.
In order to get an appointment that will not interfere with your classes, call for an appointment as early in the day as possible.
If you cannot make it to your appointment, please be considerate and call to cancel so that the appointment can be given to another student.
All student information held at the Health and Wellness Center is strictly confidential, and will not be released without written or phone consent by the student. This includes inquiries from parents, private health care providers, professors, and other students. Students under 18 year of age must have parental permission to be seen and treated at the Health and Wellness Center, with the exception of emergency situations, emancipated minors, or reproductive health issues.