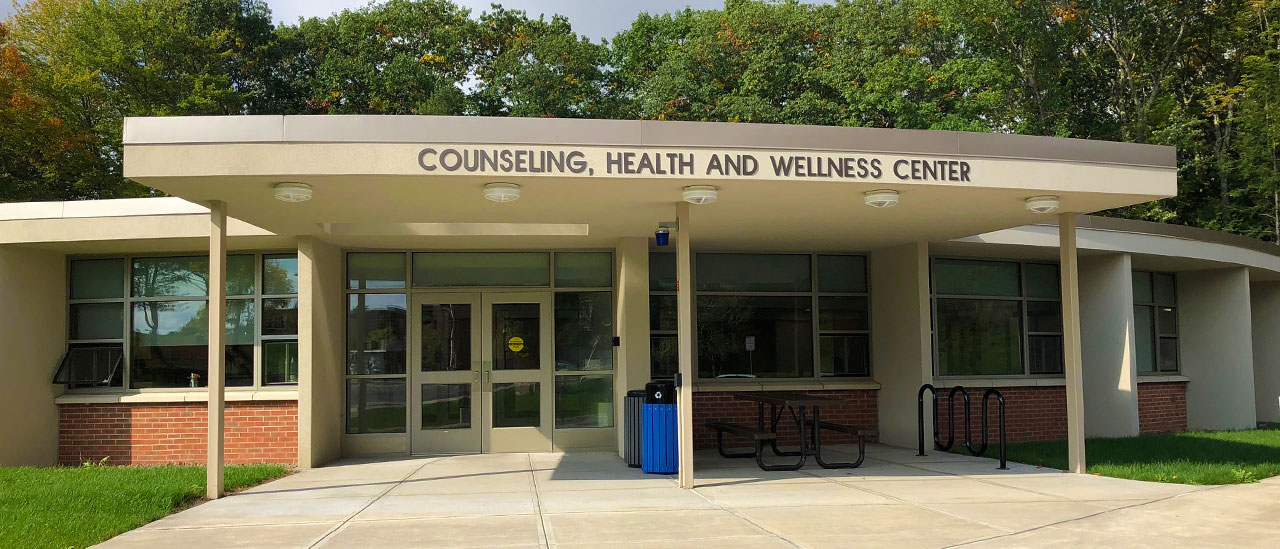 Health Center services and COVID-19
To prevent the spread of COVID-19, any student who wishes to use Health & Wellness Center services should call the Health Center at 607-436-3573 before entering the building. A staff member will conduct a phone triage before allowing you to enter the building. We must stress that you DO NOT COME to the Health & Wellness Center without first calling ahead and being directed to do so by a staff member. Thank you for your cooperation.
* WE DO NOT HAVE TESTING FOR CORONAVIRUS. If the health center staff recommends testing for COVID-19, the local health department will be contacted for testing facility options. Severe symptoms will require calling 911 for an ambulance.
Patient Portal
Please click on the Patient Portal hosted by Medicat to access your account. You will be prompted to create a unique user name. Once logged in, you will have access to the following online services: self-scheduling, secure communication with health center staff, health history, educational material, and meningitis response forms. See video instructions or written instructions for help.
Self-care table
If you do not need an appointment but are interested in over the counter medications, come visit our self-care table.  Our self-care area includes: cough drops, cough medication/expectorant, nasal saline, acetaminophen, ibuprofen, and a nasal decongestant.   
Proof of immunity to measles/mumps/rubella. Two MMR immunizations or titers proving immunity for students born on/after January 1, 1957. Documentation may be provided by a completed Proof of Immunization Form, physician's office printout, or certificate from high school or other postsecondary institution.
Meningococcal Meningitis vaccine within the past 5 years, confirmed through a certificate of immunization, or a self report signed by the student or parent. Alternatively, the student or parent may sign an acknowledgment of meningococcal disease risks and refusal of the meningitis immunization. The refusal can be completed on the patient portal.
Health History which is completed on the patient portal. A physical exam is not a health requirement if the student will not be playing an NCAA sport.
International students must also have documented proof of TB testing from their home country. We recommend having their home health care providers complete the International Student Proof of Immunization Form which includes required immunizations and TB testing.
Insurance-private insurance information must be submitted on the patient portal.
A physical exam is not required for most students but all students must complete the health history on the online portal.
Appointments are usually preferable because you can choose a convenient time. Call 607-436-3573 or go to the patient portal to schedule an appointment. 
Same-day appointments will be offered instead of walk-in hours starting Spring 2020
Appointments are generally available within two business days.
Always bring your student identification card and insurance card when you visit the Student Health Center.  Insurance is not needed to been seen at the Health Center but students may need their insurance card for lab work that will be sent to an outside lab.
In order to get an appointment that will not interfere with your classes, call for an appointment as early in the day as possible.
If you cannot make it to your appointment, please be considerate and call to cancel so that the appointment can be given to another student.
All student information held at the Health and Wellness Center is strictly confidential, and will not be released without written or phone consent by the student. This includes inquiries from parents, private health care providers, professors, and other students. Students under 18 year of age must have parental permission to be seen and treated at the Health and Wellness Center, with the exception of emergency situations, emancipated minors, or reproductive health issues.