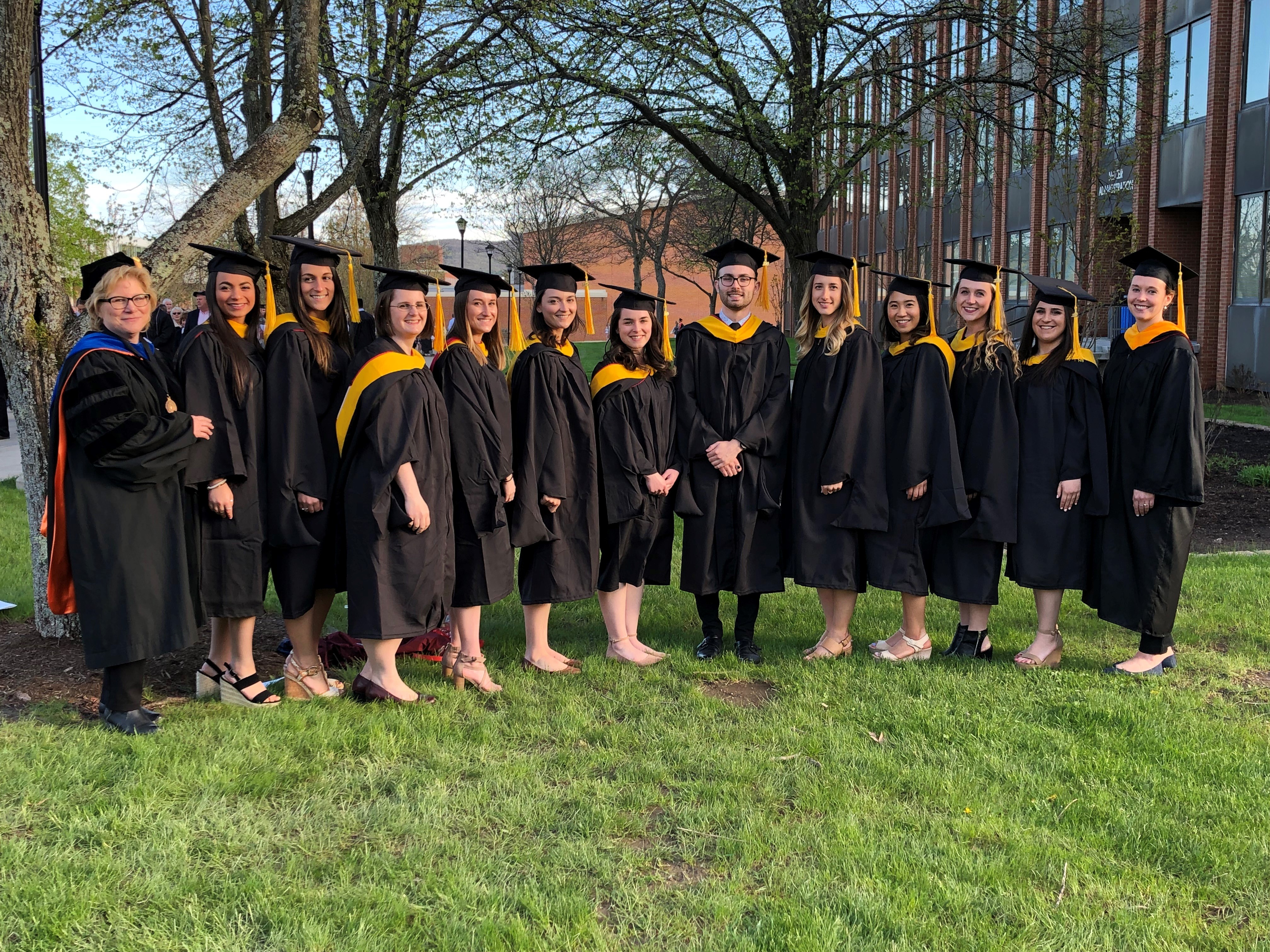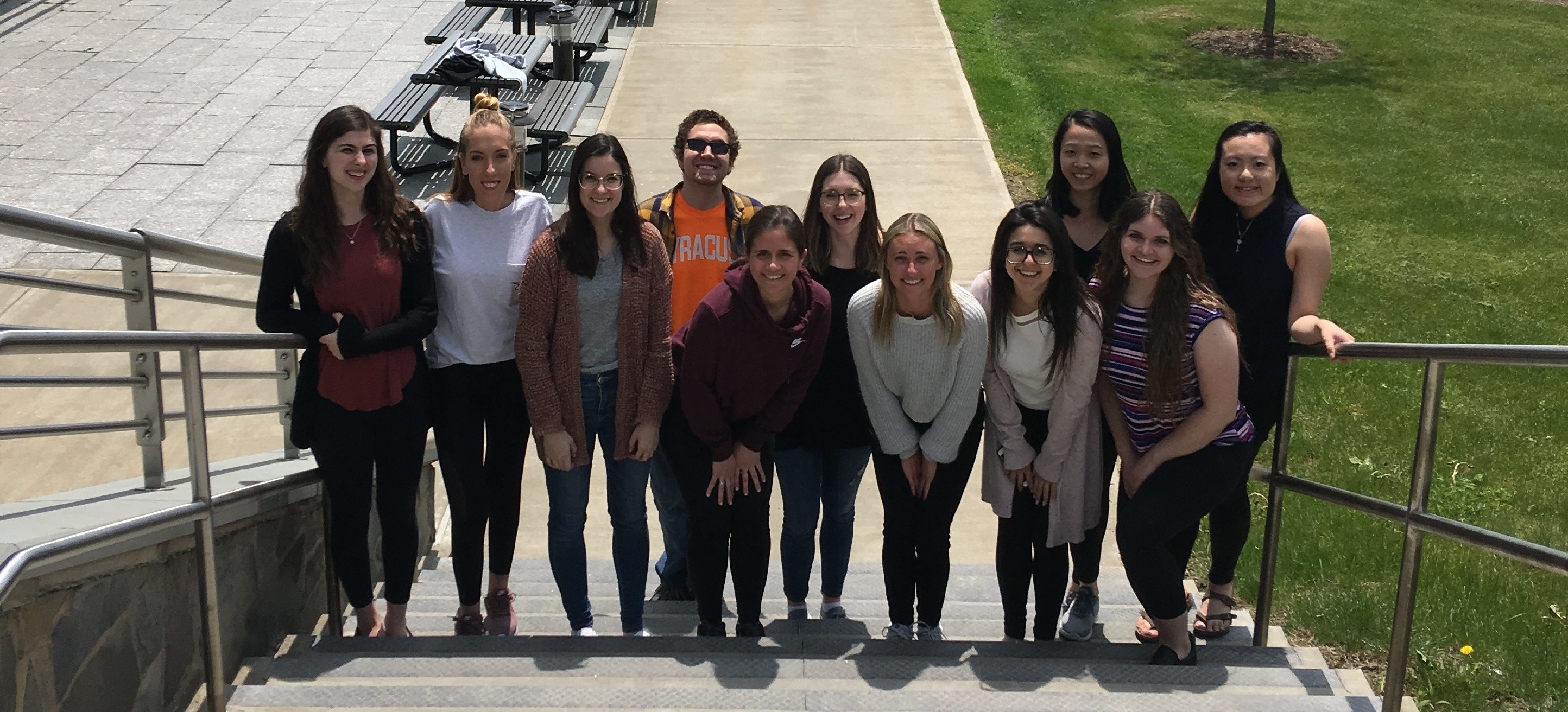 About the Program
SUNY Oneonta's online Combined Master's Degree and Dietetic Internship Program is a one-year (three-semester), full-time, intensive program that begins in May/June and ends the following May. This is a 36-credit non-thesis masters program that includes 1,220 supervised practice hours with an emphasis in community and a culminating community health intervention project.
Because this program is online, graduate student interns remain in their own communities while completing online graduate courses and supervised practice experiences. Applicants locate their own Registered Dietitian (RD) preceptors and supervised practice facilities, where they spend 40 hours each week applying their knowledge and developing entry-level skills. Interns typically spend another 12-15 hours each week completing online readings, assignments, projects, and discussing issues with faculty and other interns.
Upon successful completion of this program graduate student interns will be awarded a M.S. in Nutrition and Dietetics and be eligible to take the Registration Exam for Dietitians (R.D. Exam).
Important dates
Applications for the MS-DI Program for the 2019-2020 Academic Year are now closed. Applicants interested in applying for the 2020-2021 year should reach out to the Program Director for assistance and information as they prepare their application. Our program does not participate in DICAS. Please review the application checklist portion of the website. All applicants are required to send a completed application packet by mail. A PDF can be accepted to begin the review process, but an original must follow by mail. In order to not delay your application, official transcripts and references may be mailed directly to the program but it should be noted in your application packet. Then, you must prioritize SUNY Oneonta's combined program on the D & D Digital site during the match.
To qualify as an applicant you must have a current verification statement or intent to complete form (graduating in May 2020), have a minimum of a 3.0 GPA, and have taken coursework within the last five years. The GRE exam is not required. 
The program begins May 18, 2020, with a three-day orientation on campus.  Students must identify experienced Registered Dietitians with at least one year of experience) willing to fulfill the role of preceptors and the sites needed to meet the required 1,200 hours of supervised practice. 
The Online Combined M.S. and Dietetic Internship Program follows the College Academic Calendar.
Credentialing Process for Dietetic Practitioners
 Credentialing is the formal recognition of professional or technical competence by certification or licensure. For Dietitians, the national professional credential is the RD - Registered Dietitian. Graduate student interns will be required to complete and sign CDR's required form indicating that they understand they may not use the credential "RDE." Registered Dietitians are food and nutrition experts who have met the following criteria:
Completed a minimum of a bachelor's degree at a U.S. regionally accredited college or university and coursework approved/accredited formerly by the Commission on Accreditation for Dietetics Education(CADE) or currently by the Accreditation Council for Education in Nutrition and Dietetics (ACEND) of The Academy of Nutrition and Dietetics
Completed an ACEND (formerly CADE-accredited or -approved) supervised practice program at a healthcare facility, community agency, or a foodservice corporation, or combined with undergraduate or graduate studies. Typically, a practice program will run six to twelve months in length.
Passed a national examination administered by the Commission on Dietetic Registration (CDR). Additionally, dietitians are required to complete continuing professional educational requirements to maintain registration.