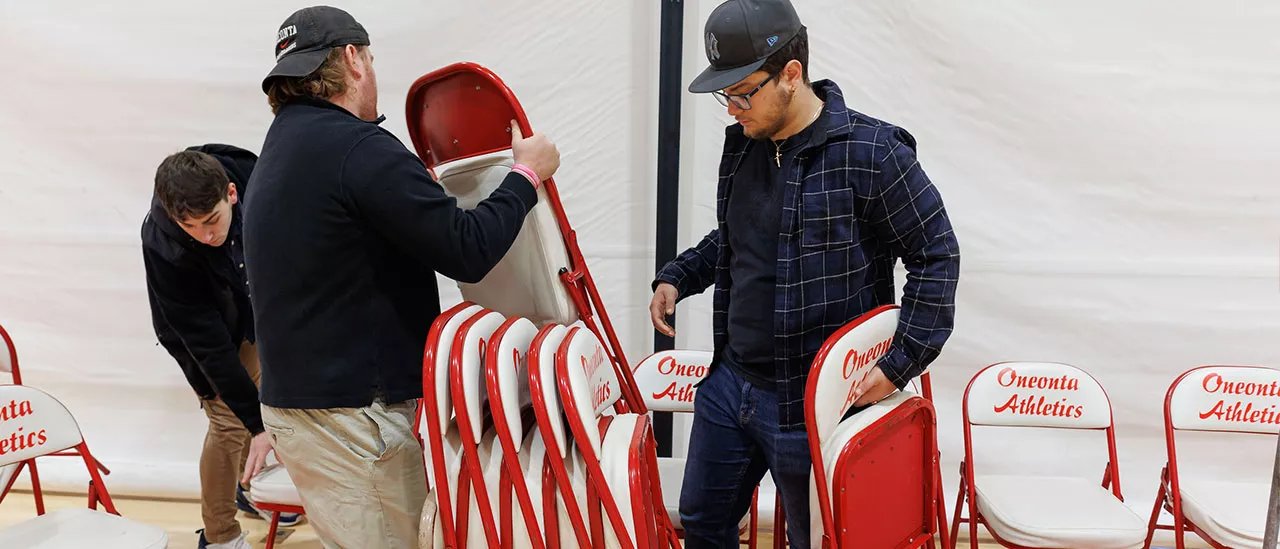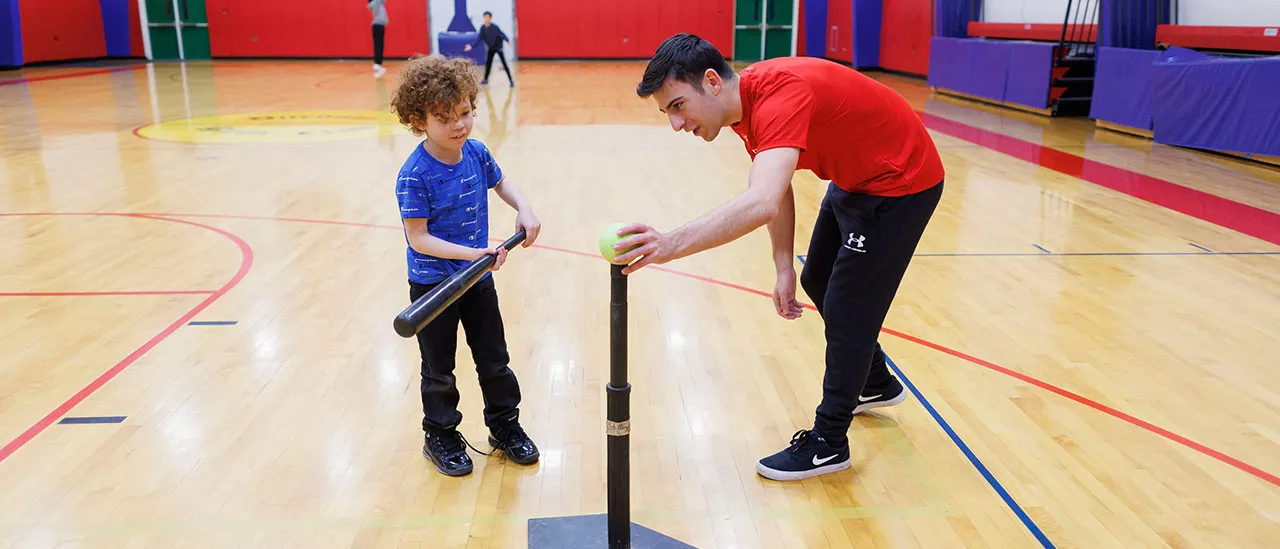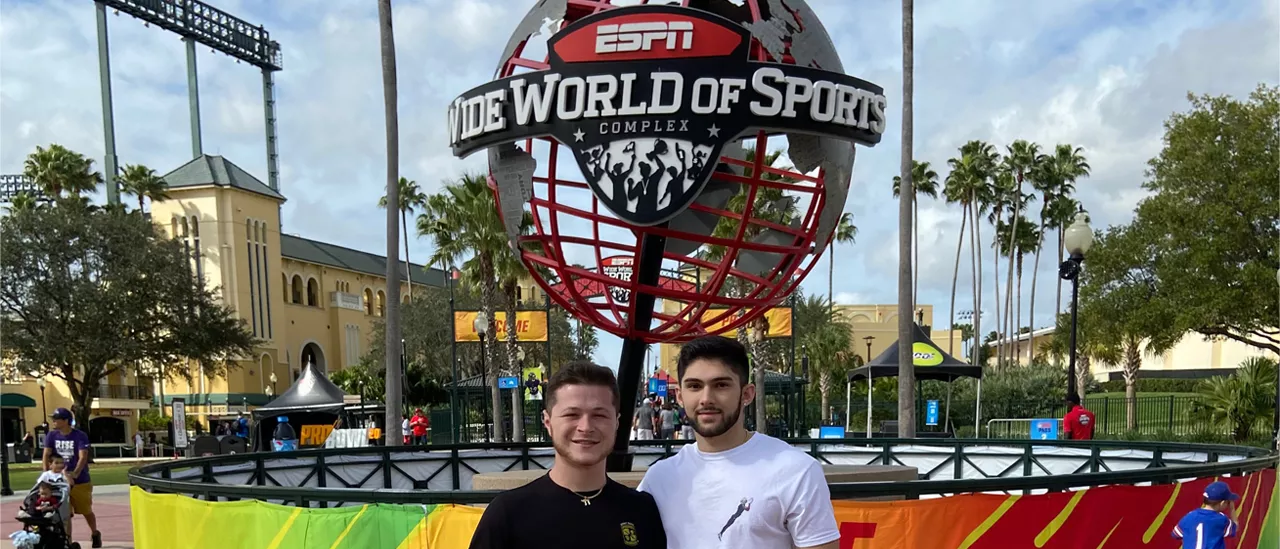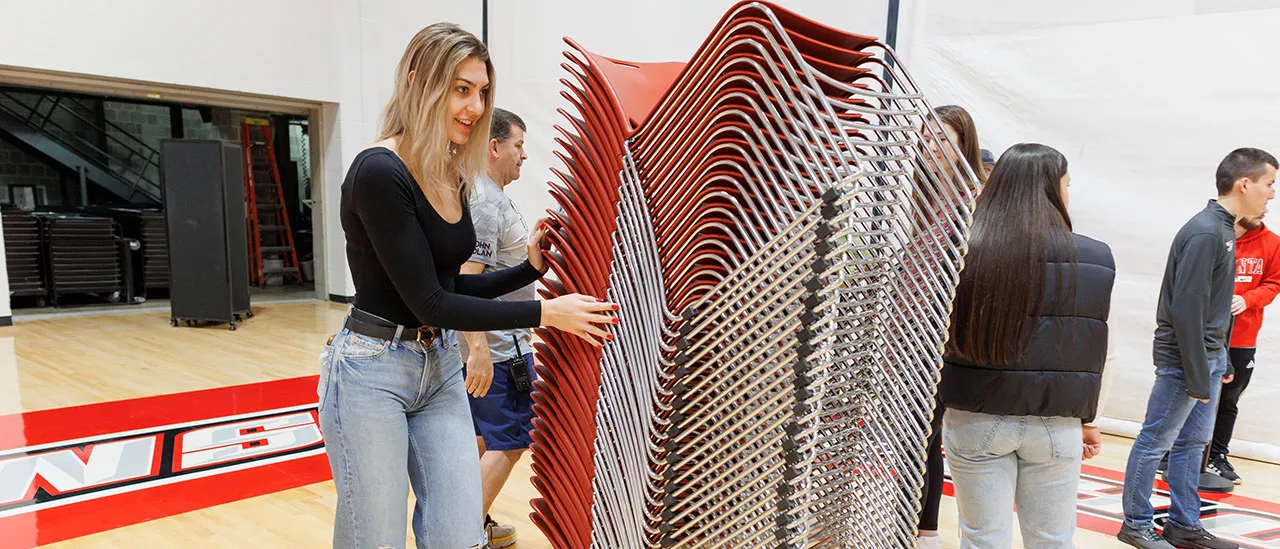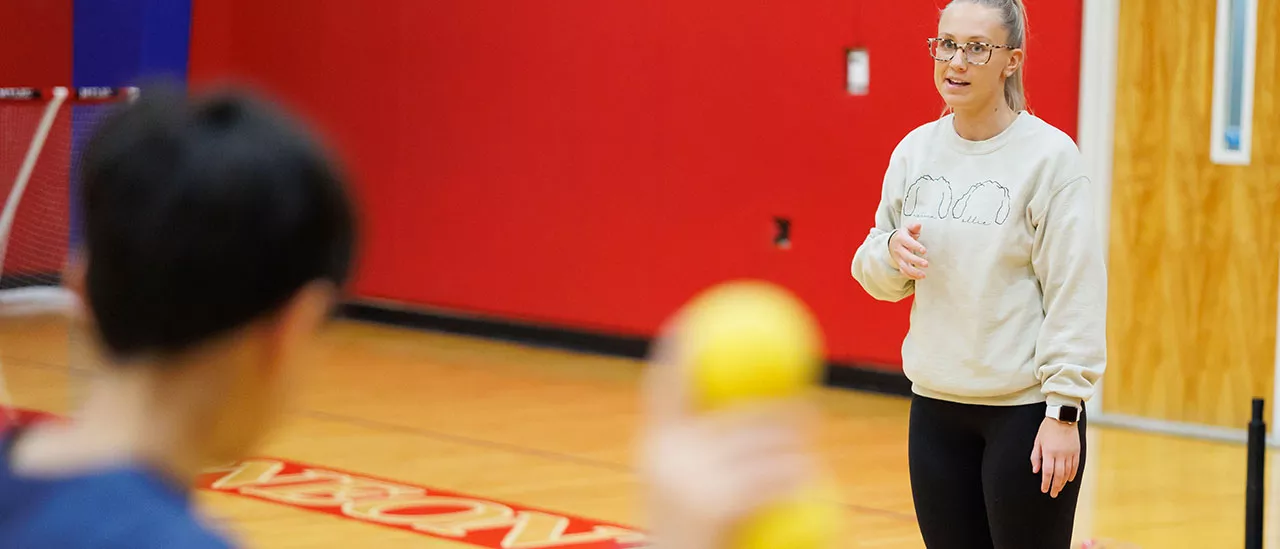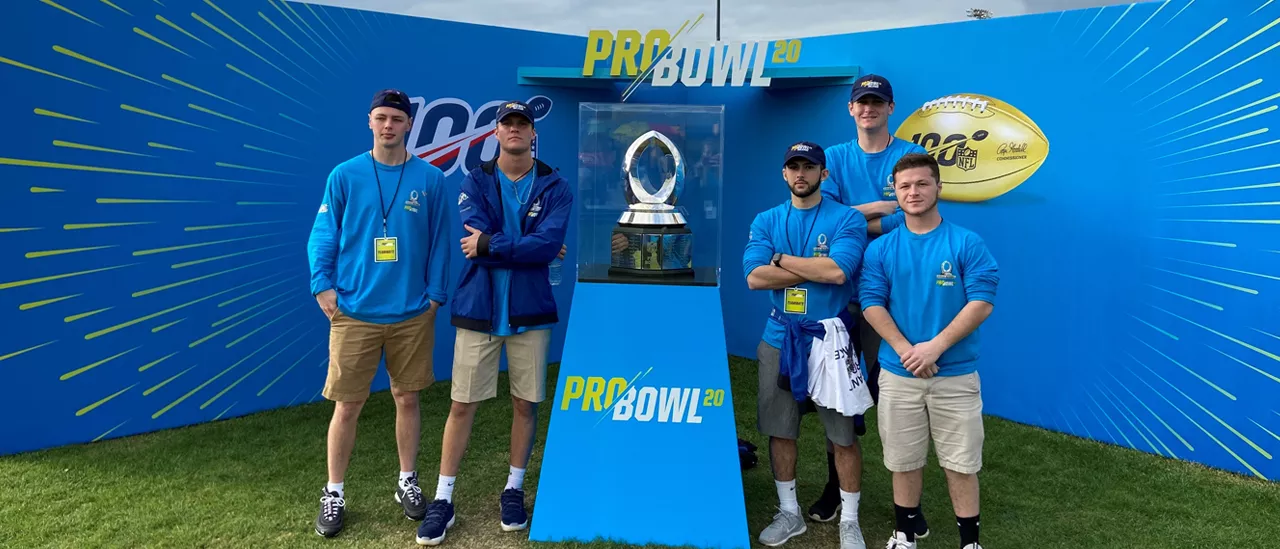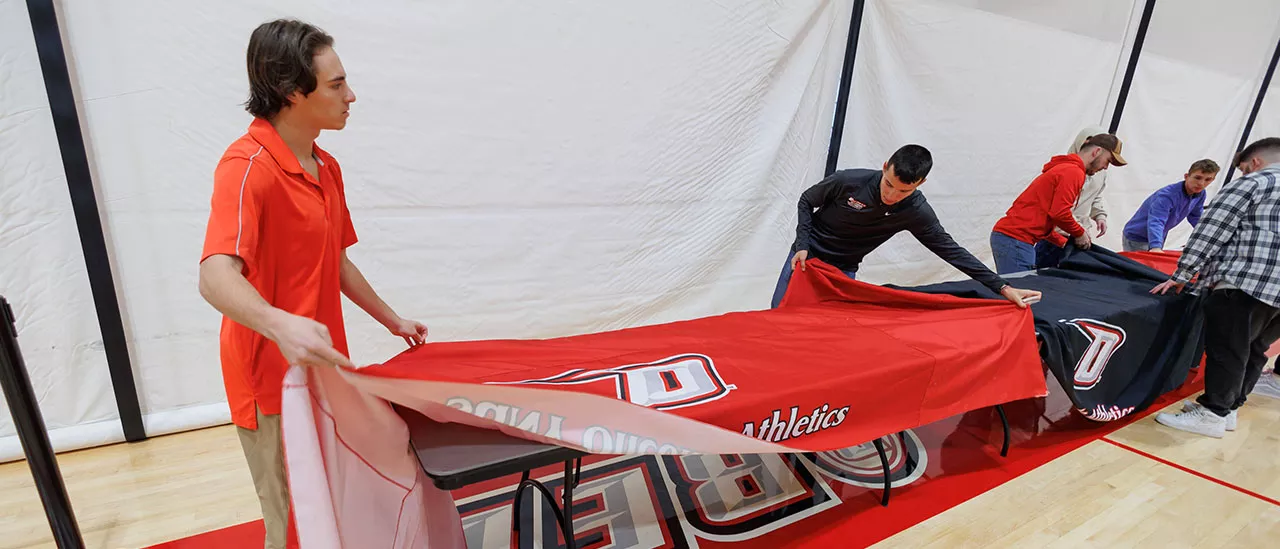 About the Major
The Sport Management program provides a supportive and collaborative atmosphere designed to prepare you to positively impact the sport industry.
Curriculum
Our Sport Management program will prepare you to work in organizations across the sport industry. The major takes an interdisciplinary approach, combining sport management classes with coursework in accounting, business, marketing, management, communication and psychology. This approach gives students a solid foundation in business practices and their application to sports. Upon graduation, you'll have a strong professional development background and critical thinking skills that will help you be successful in any workforce.
Course Topics Include
Below are some of the available courses available to Sport Management majors. View the full list of Sport Management courses.
Introduction to Sport Management
Sport Psychology
Leadership in Sport
Legal Issues in Sport
Media and Sport
Sport Promotions and Sales
Sport Facility Management
Sport Analytics
Women in Sport
Financial Accounting
Hands-On Learning Opportunities
Through practical assignments and discussion of current issues, students learn how sport management can have an impact on the local, regional and global scale. Your upper-level courses will help you gain the tools and skills you'll need to be successful in your career through hands-on opportunities to create business and marketing plans, organize events, dissect legal briefs and deliver professional presentations.
You'll also gain real-world experience through your required internship. Examples of internships that many students have completed include working in the following settings:
SUNY Oneonta Athletics Department
Cooperstown Dreams Park
West Point Athletics
SUNY Binghamton Athletics Dept.
Sportsmedia.net
Local athletics facilities
Semi-professional teams and leagues
Sport agencies
Summer camps
Facilities
The Sport Management classes use a wide array of facilities, including enhanced classrooms, equipped with current teaching modalities that allow for strong interaction between faculty and students. Sport Management classes also use many of our campus fitness and recreation facilities, which include:
An indoor 6-lane swimming pool
Two fitness centers and a free weight space with state-of-the-art equipment
Two gymnasiums
Two dance studios
Racquetball courts
An indoor track
Outdoor tennis courts
Baseball, softball and soccer fields
Two intramural fields
A 100 x 70 lighted Astroturf facility surrounded by an eight-lane track
Miles of hiking and off-road biking trails at our College Camp facility adjacent to campus
Profiles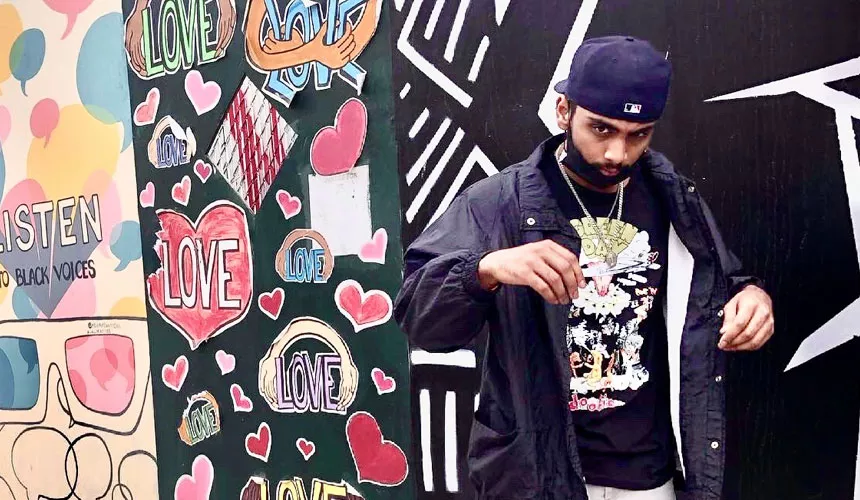 Being a first-generation students means so much to me. It shows me how hard my parents worked in order to come here and want me to continue higher education.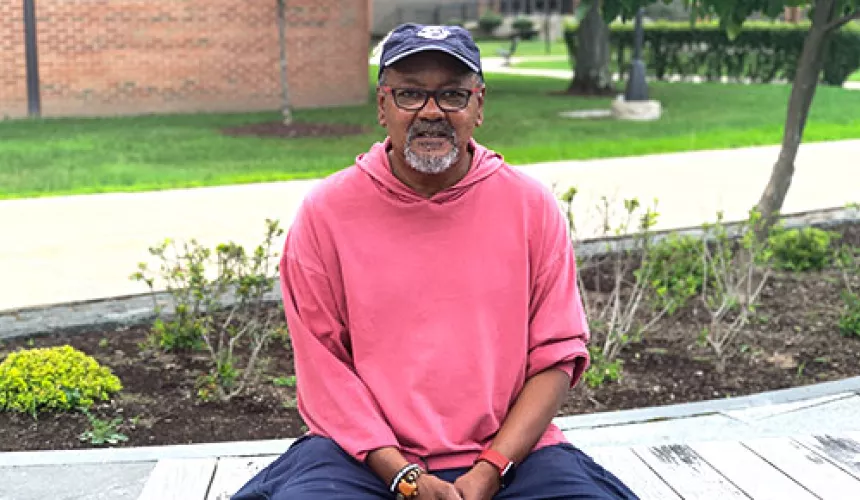 During his 45 years as a coach Mac Culpepper has made a lasting impact on hundreds of local athletes, teaching not just basketball but also life lessons on perseverance, sportsmanship and fairness.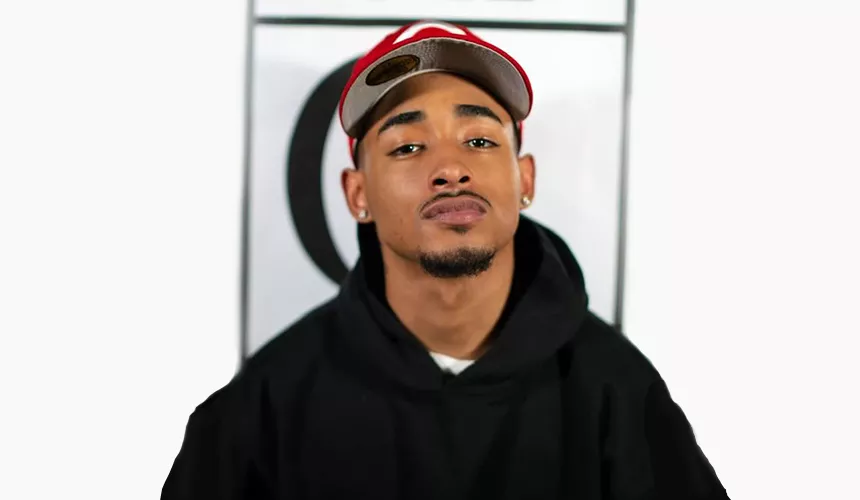 Location, cost and friendship brought longtime sports lover Gianni Johnson to SUNY Oneonta, where he started a side hustle cutting hair and quickly discovered that he could combine his entrepreneurial nature with his passion for athletics by majoring in Sport Management.