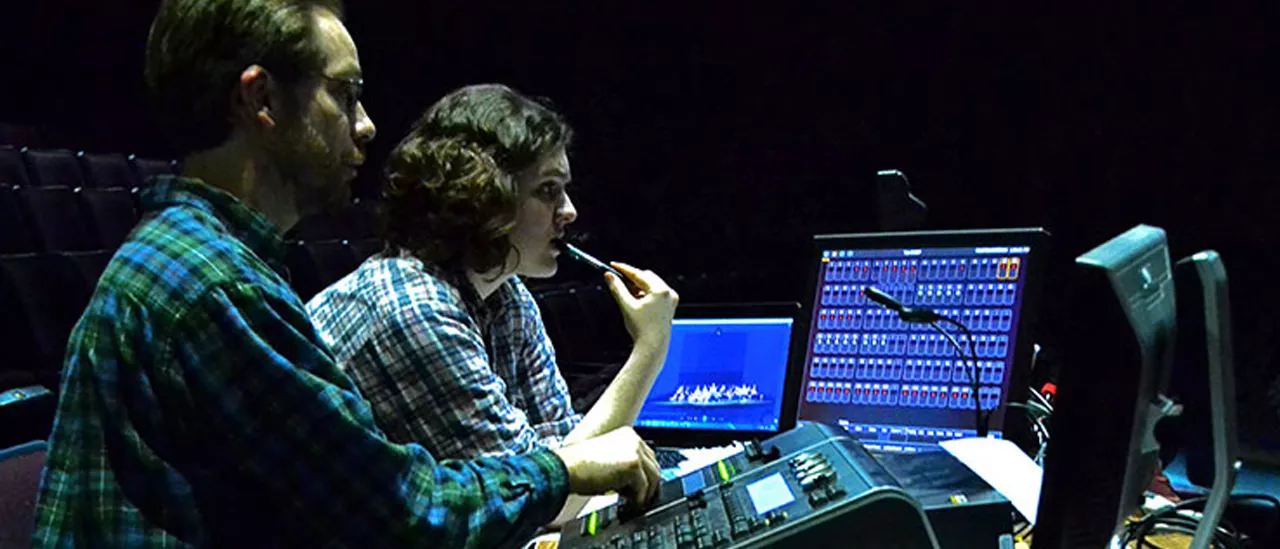 The theatre program blends classroom and experiential learning in order to provide students an ideal foundation for pursuing a wide range of careers and further education. The program begins with a focus on the basic skills and vocabulary needed to understand how all the aspects of theatre work together. As students progress, they specialize in one or more areas of interest by taking advantage of opportunities to act, direct, design, and stage-manage in an environment modeled on professional practices.
Accreditation: SUNY Oneonta is an accredited institutional member of the National Association of Schools of Theatre.
Liberal Arts Focus: Theatre artists benefit greatly from a well-rounded education. SUNY Oneonta's focus on the liberal arts provides students sufficient time to explore other areas in the humanities and sciences while studying theatre.
Learning Environment: The Theatre Department emphasizes collaboration and respect, both among students and between students and faculty. It is important that students have opportunities to apply their learning, express their ideas, and practice their crafts in a safe, supportive environment.
Opportunities: The number of majors relative to available production roles means there are many opportunities for students to perform, design, and grow as artists.
Faculty Availability: Low student-faculty ratios allow students numerous occasions to interact with their professors in class. Outside of class, professors hold regular office hours and are often available for private meetings or spontaneous advice and conversation. Students also work closely with the faculty and staff within the production environment; through meetings, rehearsals, shop hours, work calls, performances, and strikes.
Facilities: Located in the Fine Arts Center, the Theatre Department facilities include a variety of studios, classrooms, and performance spaces; these spaces are operated and scheduled directly by the Theatre Department to ensure that the academic needs of the department come first.