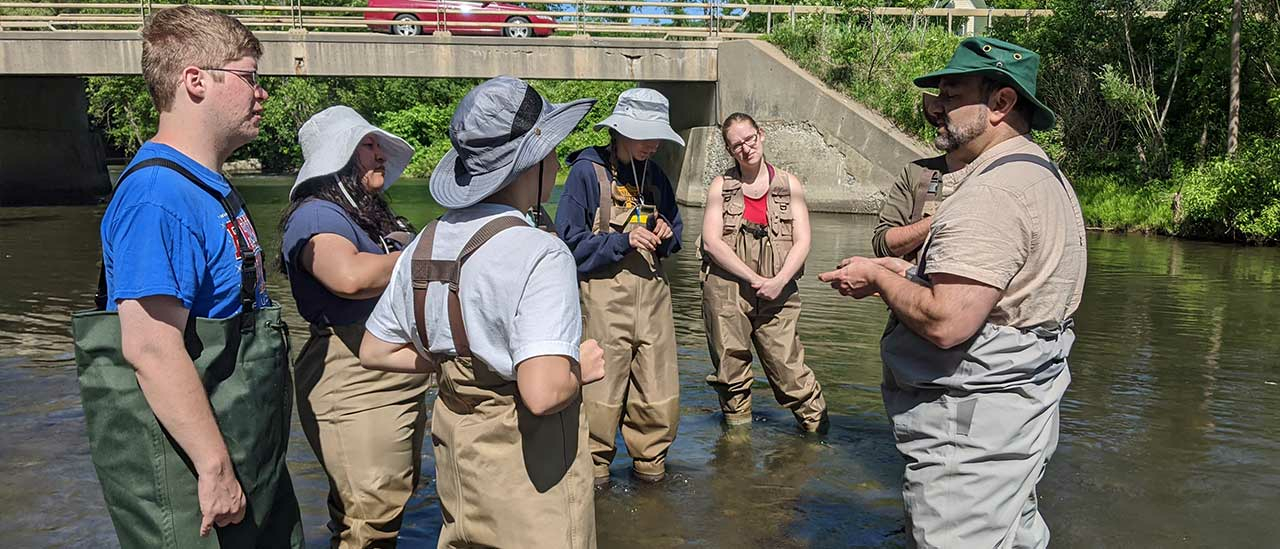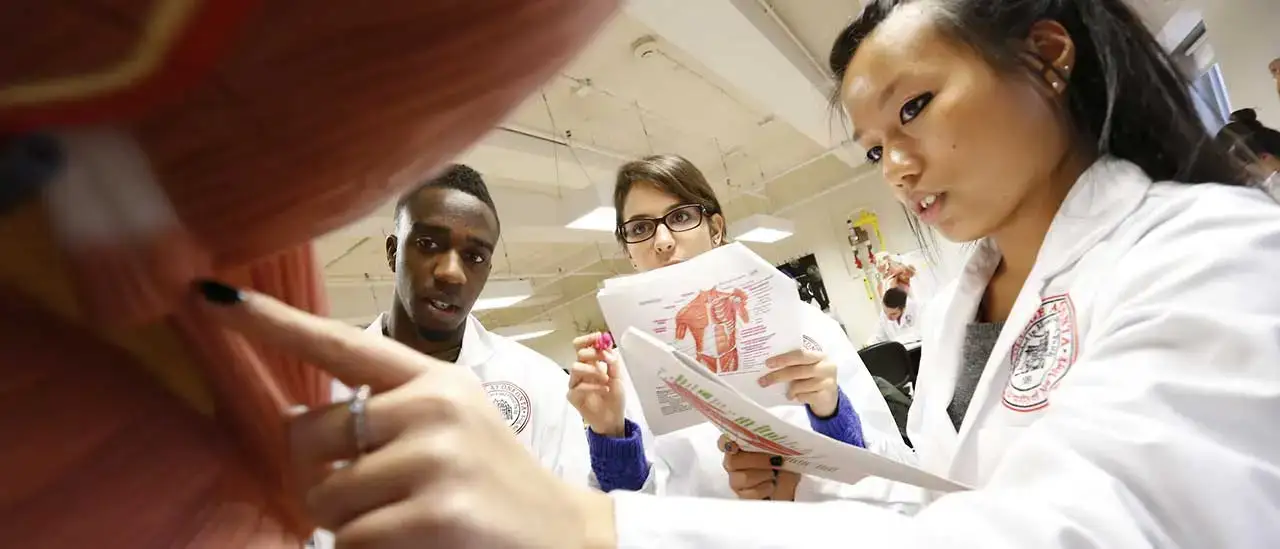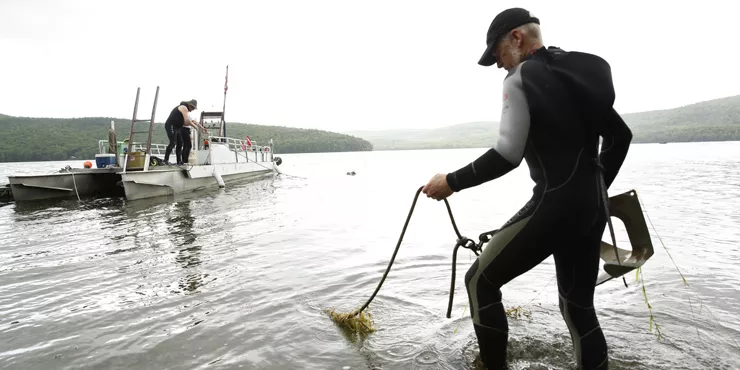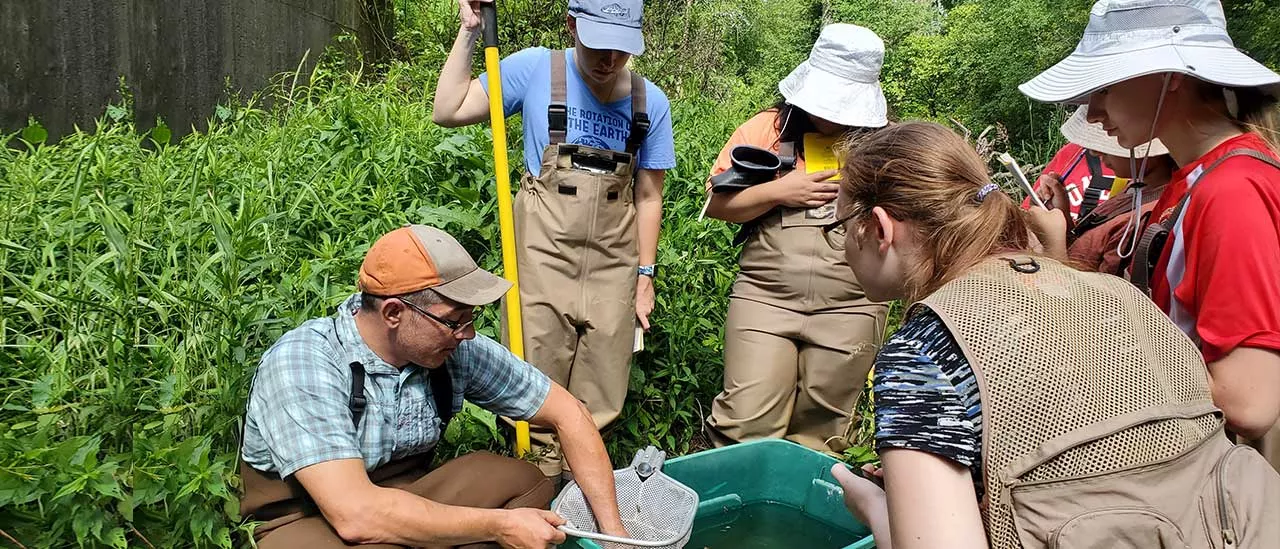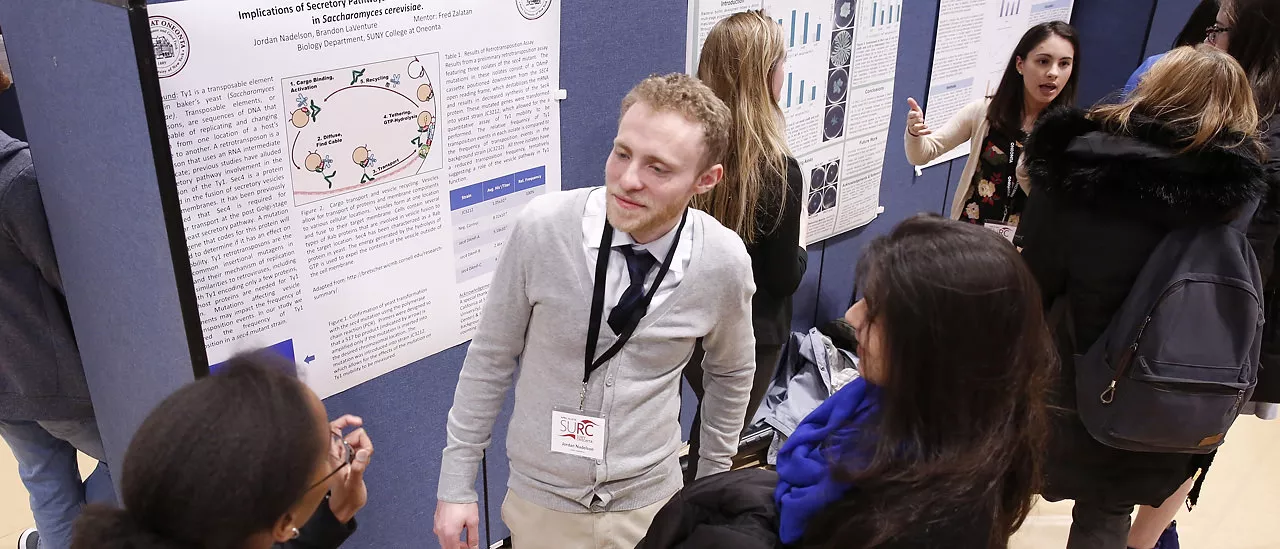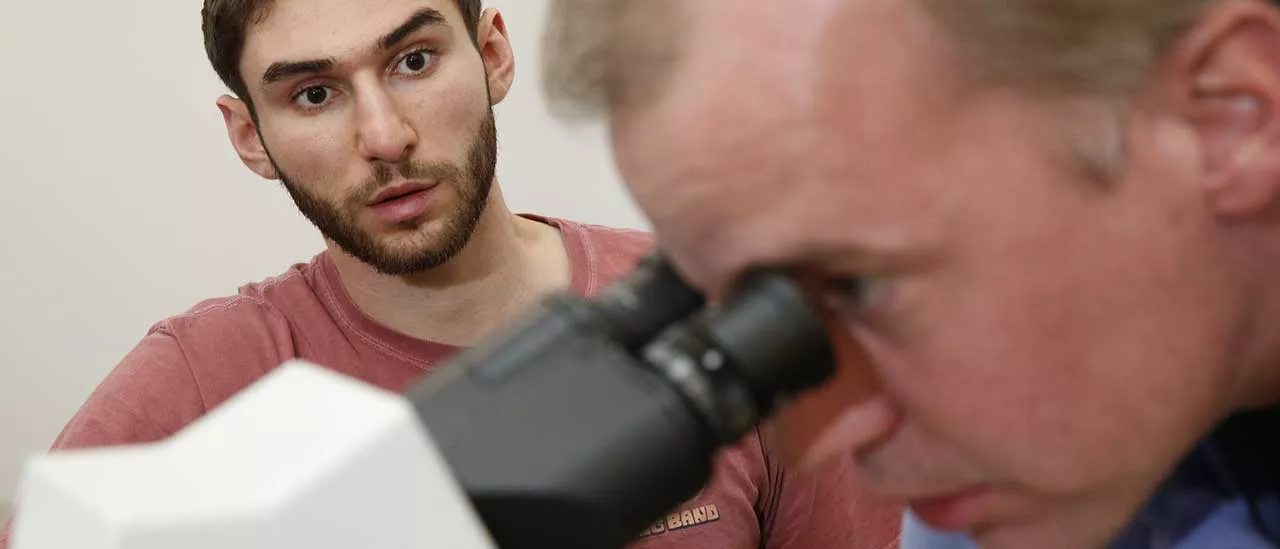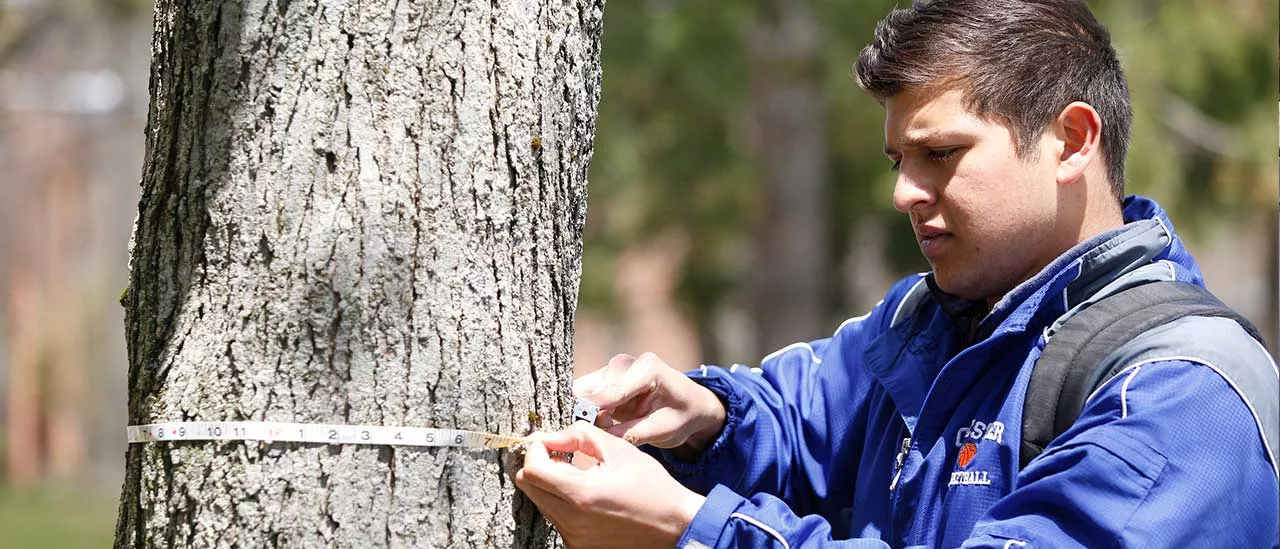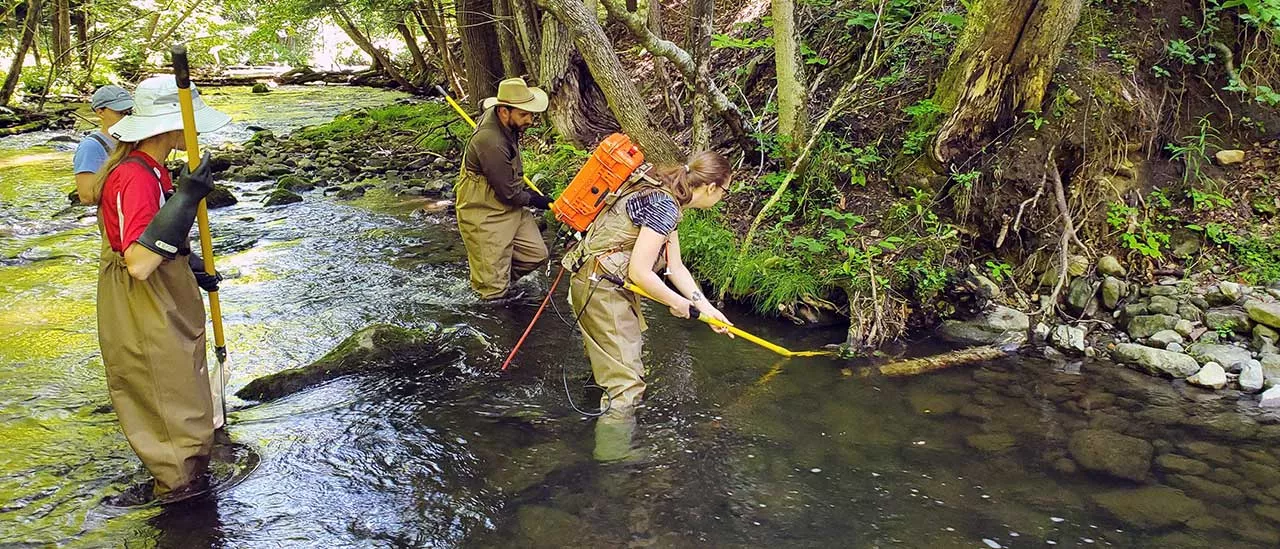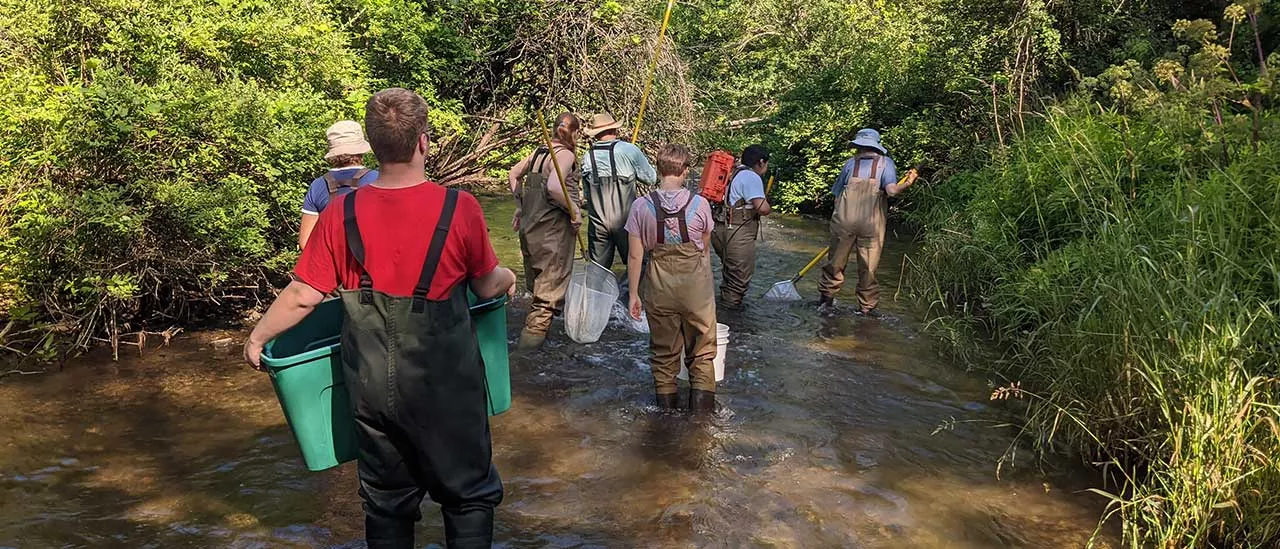 About the Major
Biologists study life from multiple perspectives; from the molecular function of cells to the anatomy and physiology of plants and animals, the evolution of populations and the ecological interactions between species and their environments.
Curriculum
SUNY Oneonta Biology majors can choose from a wide variety of courses covering disciplines such as cell and molecular biology, ecology and biomedical sciences. The program can be tailored to your interests through more than 40 courses, taught on a two-year cycle.
Course Topics Include
Below are some of the courses available to Biology majors. View the full list of Biology courses.
Cell and Molecular Biology
Genetics
Evolution
Ecology
Human Anatomy and Physiology
Animal Development
Microbiology
Histology
Reproduction Physiology
Animal Nutrition
Request Information
Contact Us
Biology Department
112 Science Building 1
607-436-3703
Biological Field Station
At the college's Cooperstown campus, a 2,600-acre Biological Field Station facility on the shores of Otsego Lake has 12 buildings housing laboratories, classrooms and equipment for research support. A well-equipped research vessel, electrofishing boat and several smaller boats provide access to bogs, marshes and ponds for teaching and research in aquatic biology and limnology. An upland forest, old field, conifer plantation, meadow and agricultural lands offer additional opportunities to learn and explore.
Hands-On Learning Opportunities
Outside of the classroom, you'll have many opportunities to gain hands-on experience, including independent study, research and service-learning projects, internships and intensive field courses. Biology majors do research on their own and in collaboration with faculty. Grants are available for research and for travel to professional conferences. Each spring, biology students present their research on campus at Student Research and Creative Activity Day.
Facilities
Campus tools and facilities include molecular research laboratories, controlled-environment animal rooms, plant growth chambers, greenhouses, an herbarium and a tissue culture room. The Jewell and Arline Moss Settle Herbarium at SUNY Oneonta contains more than 14,000 specimens including algae, bryophytes, lycophytes, ferns, gymnosperms, angiosperms and fungi, representing collections from central New York and Adirondack Park spanning from 1898–2015. Functioning primarily as a teaching herbarium, it also contains vouchers for New York state county floras and supports molecular and ecological research on plants of New York.
Prehealth Professions
Interested in life science research or doctoral programs in medicine, veterinary medicine and optometry, and Physician Assistant master's programs? SUNY Oneonta offers a Pre-Health Professions Advisement Program, cooperative programs in Physical Therapy, Occupational Therapy and Optometry, and an early assurance Physician Assistant program with Albany Medical College.
Student Clubs
Biology Club
Botany Club
Pre-Health Club
iGEM
Environmental Science Club
Alpha Epsilon Delta, the national pre-health honor society
Beta Beta Beta, the national biology honor society
Biological Field Station Volunteer SCUBA Dive Team
Independent or directed research with faculty
Internships
Did You Know?
Oneonta's biology program is ranked No. 41 on Study.com's 2021 list of the nation's Best Bachelor's Degrees in Biology.
Scholarships
Biology Department Scholarship, awarded to Biology majors in their sophomore year whose first-year biology GPA was 3.5 or higher.
John G. New Scholarship, awarded to Biology or Environmental Science majors with demonstrated academic achievement, interest in research, and who advocate that economic progress be compatible with a quality environment.