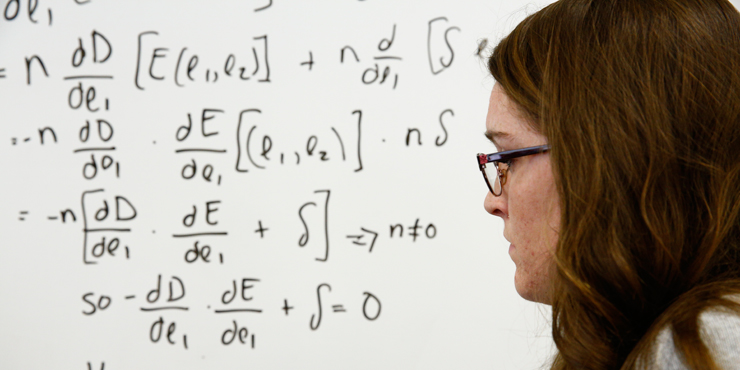 About the Major
Offered since 1971, SUNY Oneonta's business economics major provides a solid foundation for successful careers in business and other organizations. Building upon a strong liberal arts, sciences and economics base, the major emphasizes the management of organizations, supported by knowledge of the general business disciplines of accounting, finance, law and marketing.
Business economics majors have the option of advancing their knowledge of a functional field of business beyond the business core curriculum by pursuing concentrations in finance, international business, marketing and non-CPA accounting. Students are also provided with opportunities to develop and demonstrate business-related skills through internship experiences, professionally relevant extracurricular activities, and study abroad programs.
The major is open to all entering undergraduates and matriculated undergraduates who have a 2.0 grade point average and grades of "C" or better in courses required for the major, and who follow the prescribed course sequences. An SAT score (math+verbal) of 1100 or higher is recommended. After basic courses in economics and accounting, students progress to fundamental courses in management, marketing, finance and intermediate economics.
Thereafter, students develop additional depth in the business disciplines through required courses and the election of concentrations in specific fields. All majors complete a capstone course in strategic management in residence. All advanced courses and most introductory courses are taught by full-time faculty whose focus is on their functional area of training.
Students enrolled in the former program, Business Economics, can find degree maps for Business Economics in the 2021-22 catalog