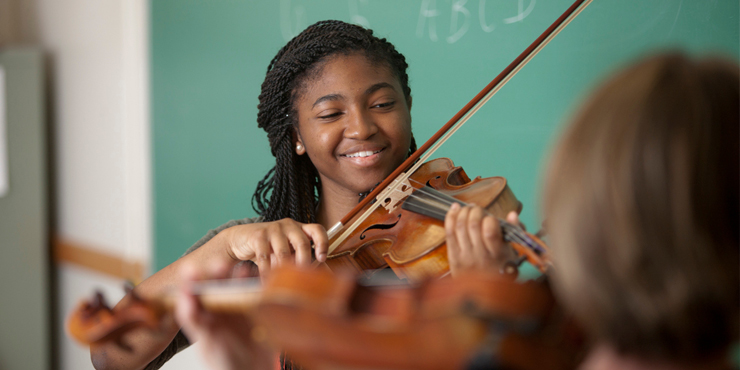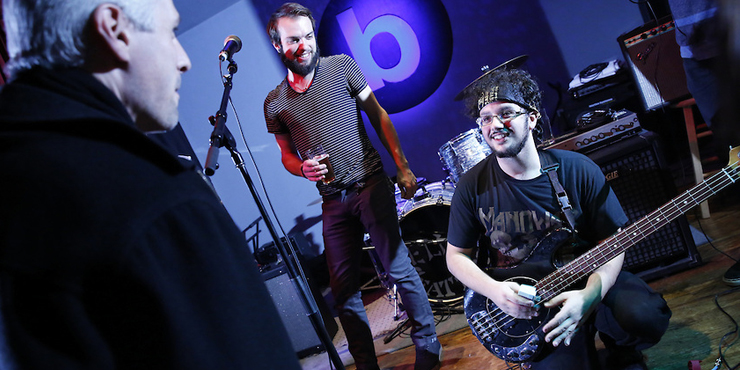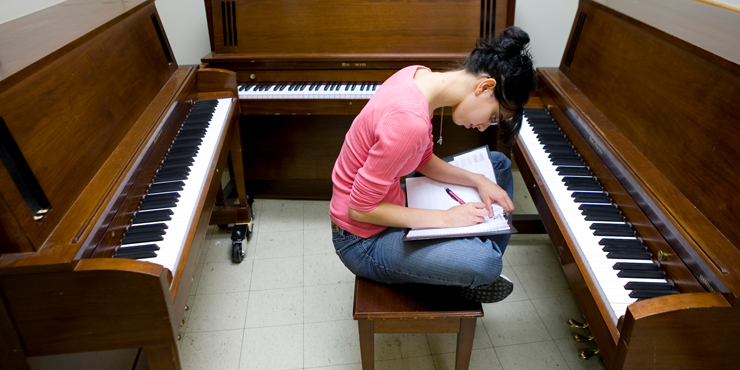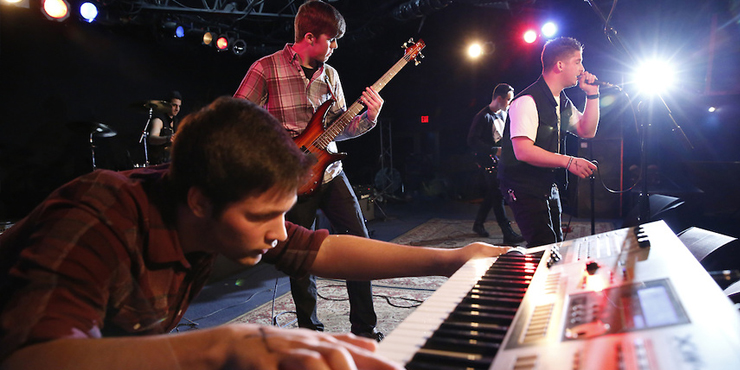 As a music major at SUNY Oneonta, you'll hone your performance skills and learn standard concepts of music theory, including part-writing, counterpoint, ear-training, sight-reading and theoretical analysis of music. Related minors in music literature, performance, theory and audio production allow you to tailor the program to your interests. A separate major in music industry is also available.
Performance auditions are required for this major. If you'd like to have your talent considered during the admissions process, you may submit a special talent application as a supplement to your regular application.
You'll have lots of opportunities to perform on campus and in the community, through music performance courses in pop and rock and ensembles ranging from the Chamber Singers to the World Percussion Ensemble. Applied music courses offer additional opportunities for group or individual study of vocal or instrumental music.
Many students also create and perform music through student clubs. These include the Hooked on Tonics a cappella group, Voices of Serenity gospel choir, Drag'n Rolls Drumline, and the Apollo Music Club, which puts on an opera performance each year.
Music facilities in the Fine Arts Center include a practice rooms, recording studios and a large rehearsal/performance space.