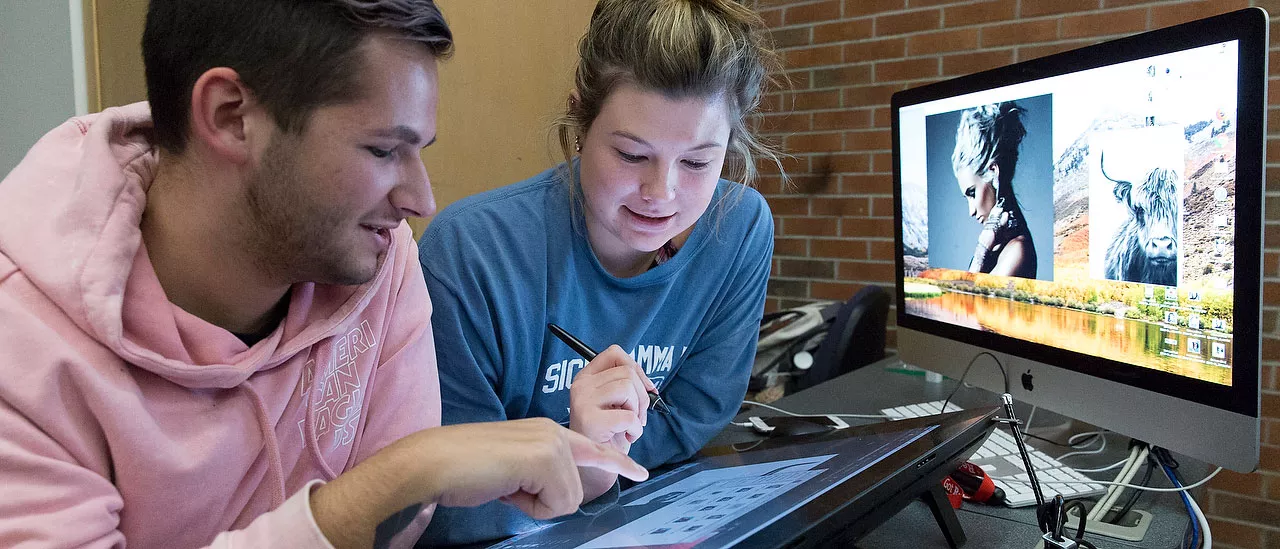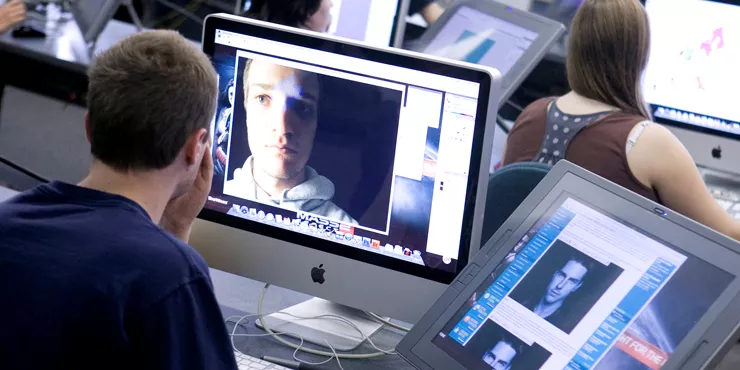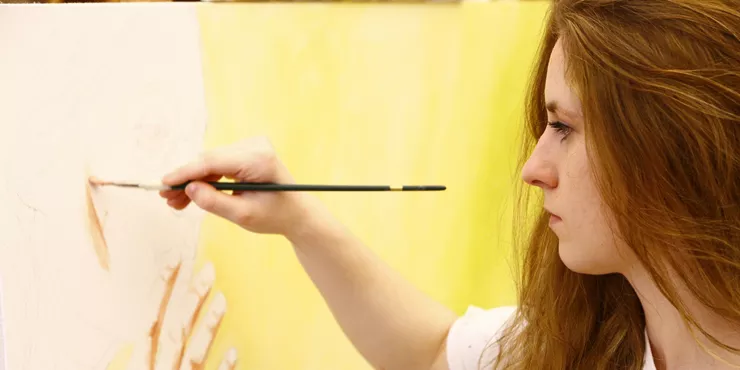 About the Major
SUNY Oneonta's Digital and Studio Art degree has an 18 semester-hour requirement that will give you a strong foundation in basic drawing, design and digital skills.
Curriculum
The Digital and Studio Art program also provides training in art history and the critical language of art. If you choose to focus on digital art, you'll be introduced to the field in a foundational computer art course and then you'll explore the different areas of this rapidly developing field, including 3-D animation, digital video, web design, digital print, graphic/publication design, 3-D modeling, digital photography and illustration.
Course Topics Include
Below are some of the courses available to Digital and Studio Art majors. View the full list of Digital and Studio Art courses.
Graphic Design
Digital Video
Web Design
3D Modeling
Digital Illustration
History of Graphic Design
Graphics and Imaging
Ceramic Sculpture
Serigraphy
Artists Books
Art Galleries and Art Conference
Two professional art galleries on campus, the Martin-Mullen Art Gallery and the Project Space Gallery, along with our new Open Space Gallery, host a variety of exhibitions. Students may submit work in the Annual Juried Student Art Exhibition and may also apply for solo or group shows in the Project Space Gallery and Open Space Gallery throughout the year. The university's student-run literary magazine, Art and Scope, also offers opportunities for students to publish their artwork.
Each year, the Art Department hosts an art conference to showcase the artistic and scholastic activities of the members of the SUNY Oneonta Art Department and/or guests within the School of Liberal Arts and Business during the Art Week.
The 2021 conference featured presentations from the Art History faculty in the Art Department, a guest artist and undergraduate students. Topics included colonial photography, graphic design, post-war abstraction, public art during the pandemic, children's cartoons, contemporary art exhibition and 19th-century European art.
Internships
The SUNY Oneonta Art Department's internship program offers opportunities to earn college credit while working on-site in a professional setting. Internship experiences often become a factor in locating employment upon graduation.
Qualified juniors and seniors can earn from 1 to 15 credits by working at a business or institution related to their field of interest. During an internship, students gain first-hand experience in the day-to-day operations of businesses, corporations, galleries, or schools.
Special Talent Application
If you'd like to have your art talent considered during the admissions process, you may submit a special talent application as a supplement to your regular application.
For details, visit the talent applicants page.
Darkroom photography suite
Digital studios
Lighting studio
Design studios
Figure Drawing studio
Printmaking studio
American French Tool Etching Press
Photo Intaglio
Serigraphy
Sculpture suite
Wood and stone studio
Metal shop
Digital 3D studio
Metal foundry
CNC plasma cutter
CNC router
Ceramics
Painting studio