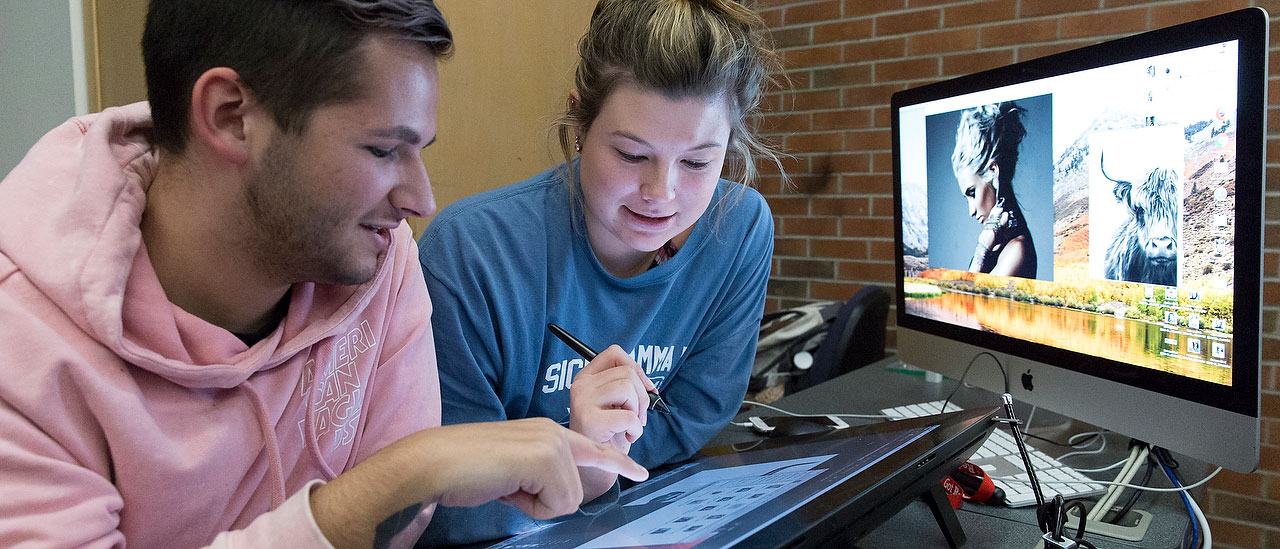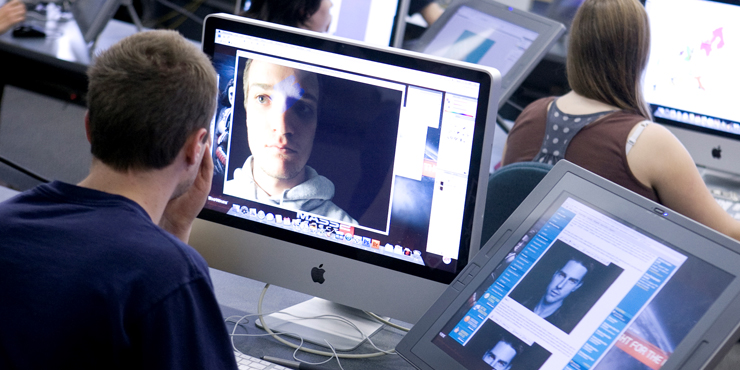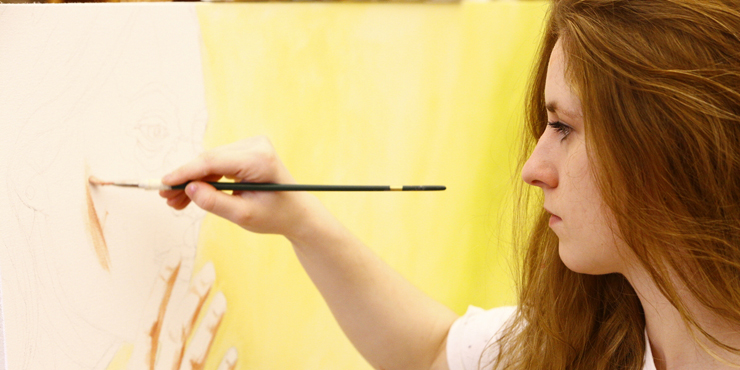 SUNY Oneonta's bachelor's degree program in Digital and Studio Art has an 18 semester-hour requirement that gives students a strong foundation in basic drawing, design and digital skills. It also trains students in art history and the critical language of art.
Additionally, students who focus on digital art are introduced to the field in a foundational computer art course, and are then allowed to explore the different areas of this rapidly developing field, including 3D animation, digital video, web design, digital print, graphic/publication design, 3D modeling, digital photography and illustration.
Two professional art galleries on campus, the Martin-Mullen Art Gallery and the Project Space Gallery, host a variety of exhibitions. Students may submit work in the Annual Juried Student Art Exhibition and may also apply for solo or group shows in the Project Space Gallery and Annex Gallery  throughout the year. The college's student-run literary magazine, Art and Scope, also offers opportunities for students to publish their artwork.
If you'd like to have your talent considered during the admissions process, you may submit a special talent application as a supplement to your regular application.