Featured Article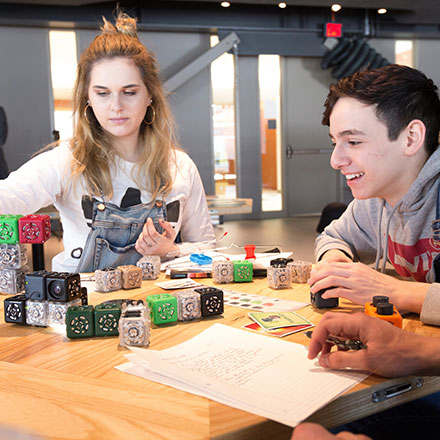 Summer is in full swing, and SUNY Oneonta's AJ Read Science Discovery Center – which offers hands-on learning through experiments and demonstrations – is ready for visitors.
With an annual general budget of $106 million, SUNY Oneonta is an economic engine for the Oneonta region. The college employs a work force of more than 1,250 and enrolls approximately 6,000 students, many of whom purchase goods and services from businesses in Otsego County.
The college collaborates with a variety of community organizations to enhance the quality of life in our region. We offer space on our campus, financial and in-kind support, and the enthusiasm and expertise of our faculty, staff and students, who volunteer in the community and present educational and cultural events ranging from science fairs to theater productions.
Local and regional internship partnerships give area businesses and nonprofits an extra pair of hands, and the opportunity to guide and evaluate talent.