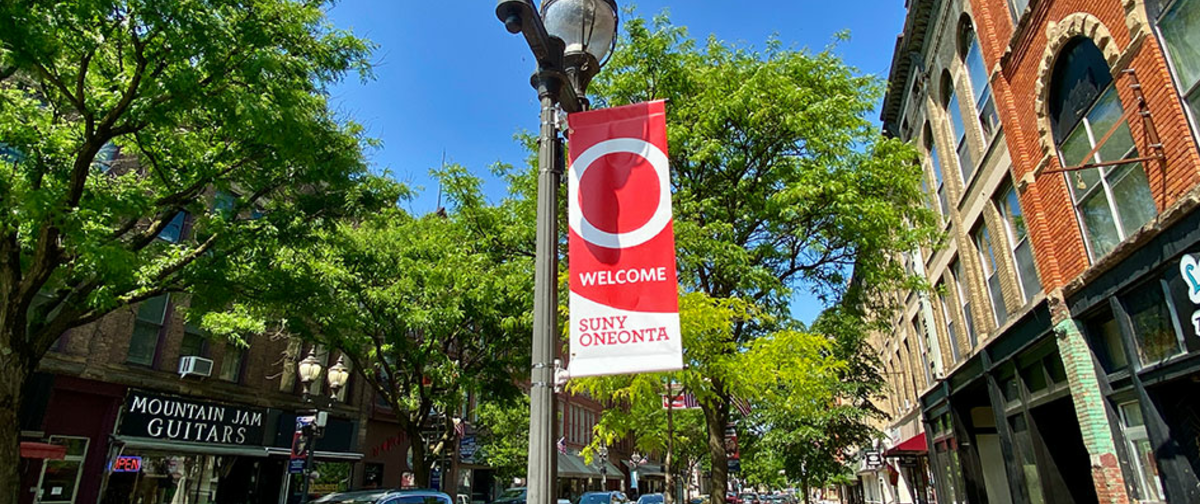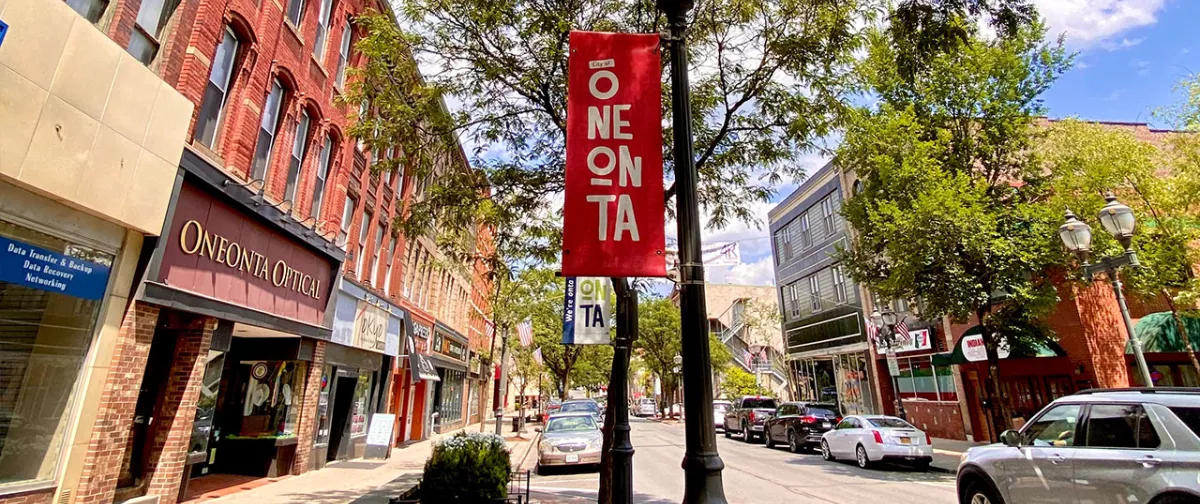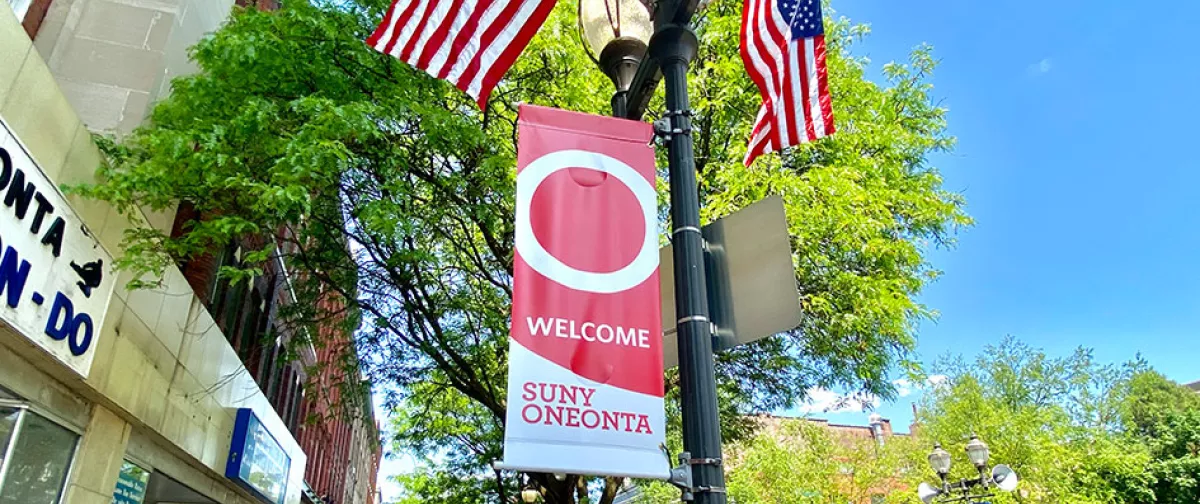 An Economic Engine for the Region
With an annual general budget of $106 million, SUNY Oneonta is an economic engine for the Oneonta region. SUNY Oneonta employs a work force of more than 1,250 and enrolls approximately 6,000 students, many of whom purchase goods and services from businesses in Otsego County.
SUNY Oneonta collaborates with a variety of community organizations to enhance the quality of life in our region. We offer space on our campus, financial and in-kind support, and the enthusiasm and expertise of our faculty, staff and students, who volunteer in the community and present educational and cultural events ranging from science fairs to theater productions.
Local and regional internship partnerships give area businesses and nonprofits an extra pair of hands, and the opportunity to guide and evaluate talent.
Community and Economic Development
In an effort to strengthen the symbiotic relationship between the university and surrounding community, SUNY Oneonta established a new Regional Innovation Council (RIC) in spring 2022. With a membership comprising representatives of the business, government, education and nonprofit sectors, the RIC aims to identify collaborative projects to support community development and help the Greater Oneonta region grow economically and culturally. 
Government Relations
SUNY Oneonta is actively involved in public education advocacy at the local and state level. We are committed to using our voice to improve higher education access and opportunity, and to establish partnership programs that strengthen both SUNY Oneonta and the Oneonta community. We frequently host local and state government representatives on campus.
For more information about the university's government relations efforts, please contact SUNY Oneonta Chief of Staff Danielle McMullen at danielle.mcmullen@oneonta.edu.
Community Partnerships
SUNY Oneonta is committed to developing strategic partnerships with community business and organizations. The university and community are stronger, together.
Community Resources
From science activities to fine arts events to hiking and biking trails, SUNY Oneonta offers many resources open to members of the Oneonta community.
Oneonta Opportunities
SUNY Oneonta employs a work force of 1,200, connects local organizations with volunteers and enriches the region with educational and cultural events.