Please click on the Patient Portal hosted by Medicat to access your account. You will be prompted to create a unique user name. Once logged in, you will have access to the following online services: self-scheduling, secure communication with health center staff, health history, educational material, and meningitis response forms. See video instructions for help.
To access the Patient Portal click on the Health Center Patient Portal link which can be found on your myoneonta or under Key Links on the left of this page. Once you click the link this page will display. Please click on Register at the top right of the screen.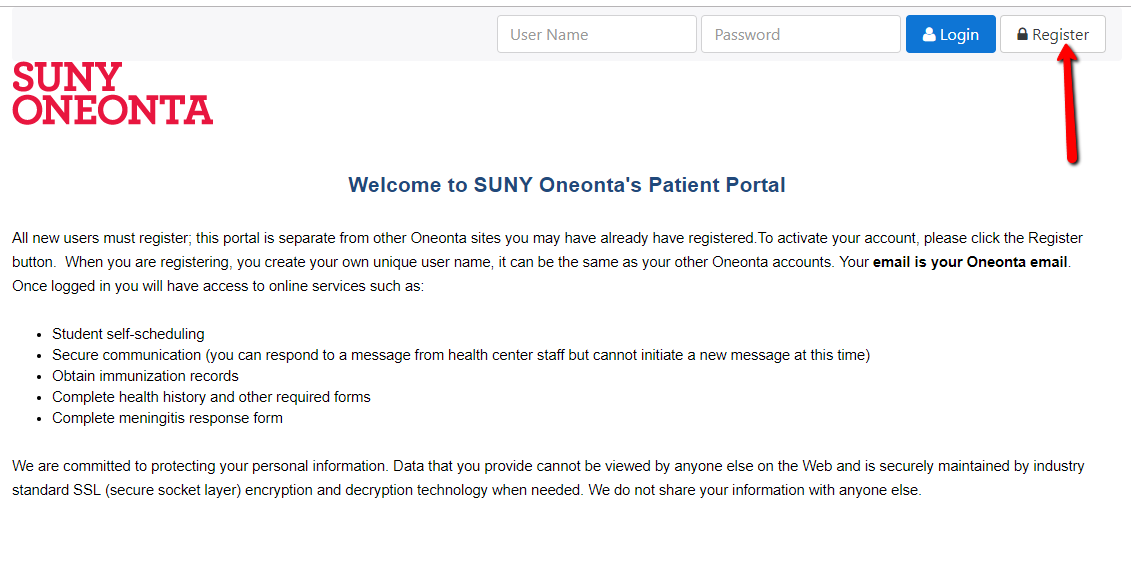 Your user name is anything you would like it to be. The email address must be the email that was assigned to you by SUNY Oneonta. If you do not know your Oneonta email information or have not set up that account, please contact the information technology help desk at 607-436-4567. You need to use your first and last name as it is reflected on your school registration. When you click submit a pop up will display, stating an email has been sent to your Oneonta email with directions to set up your password and complete registration. You will need to access your Oneonta email-open the email to complete your password setup. You can use any password you choose.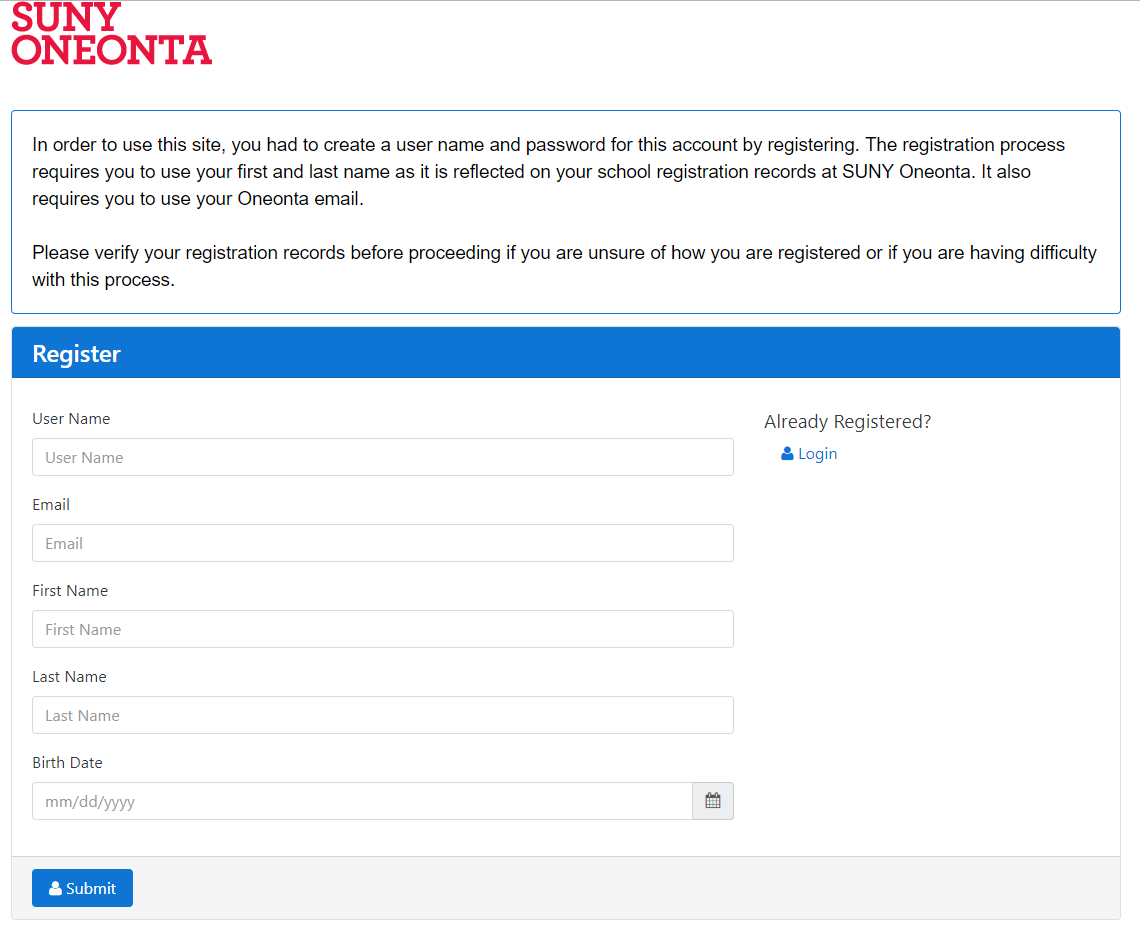 This is the login page. You will type in your user name and password that you just created.
Once logged in, you will be brought to the Student Health Center Patient Portal home page. Here you can make an online appointment, access messages from Health Center staff, print your immunization records, access educational material and complete forms including the health history and the meningitis declination if you are declining the meningitis immunization.
Click on the top Tab called "required forms". You will be brought to this page-click on Health History. Complete and hit the submit button.