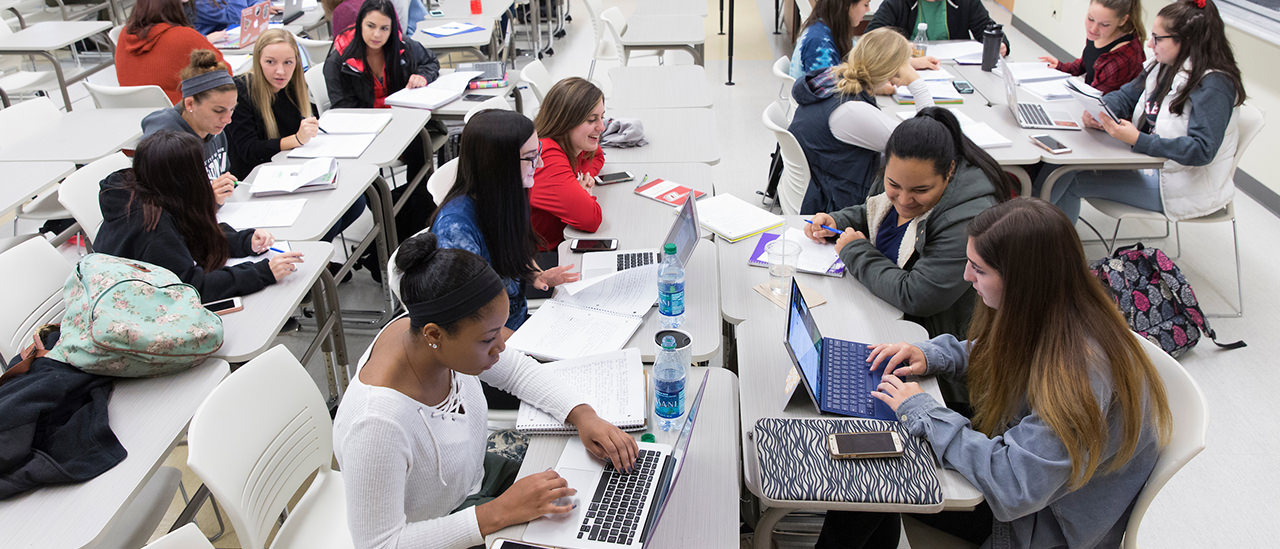 About Us
The Student Learning Center provides a supportive environment that empowers students to become engaged, confident and self-aware learners who can communicate clearly and achieve their goals in college and in life. Our tutoring and writing center services are available to all enrolled SUNY Oneonta students.
Tutoring Center
Services include:
Appointment-based, small-group, peer tutoring online for some 100- and 200-level courses (based on tutor availability) - during fall and spring semesters only
Drop-in peer tutoring for select courses - during fall and spring semesters only
Professional academic coaching for writing, study skills, reading and basic math
Peer Study Consultants help individuals and groups strategize for how to approach studying for courses
Study Skills Workshops (many offer Lead credit)
Courses in reading/writing and study skills 
Need a peer tutor for a specific course? You can put in a request for a tutor in a 100- or 200-level course beginning the first day of fall or spring classes until requests close (the closing date varies by semester based on availability).

Need general help with study skills, reading or writing? Request an academic coach. (If you are a student registered for summer courses and wish to work with a coach during summer, please email SLC@oneonta.edu.)
Writing Center
Services include:
Professional tutoring in writing by our academic coaches
Course in writing and reading
Accessibility Resources
Our Accessibility Resources office is committed to creating an accessible educational experience for students with disabilities. For more information, email sds@oneonta.edu
Inclement Weather Policy
When tutoring is happening in person and the campus cancels classes due to inclement weather, SLC's drop-in tutoring, appointment-based tutoring, academic coaching, trainings and workshops scheduled for that day will also be canceled.

If tutoring is happening online and there is inclement weather and if the tutor or coach and tutee can meet safely online, they are permitted to do so. Check with the tutor/coach for further information in case of inclement weather.
Holidays
No tutoring/coaching will take place on holidays when classes are canceled, such as on Labor Day or during Thanksgiving or Spring breaks.