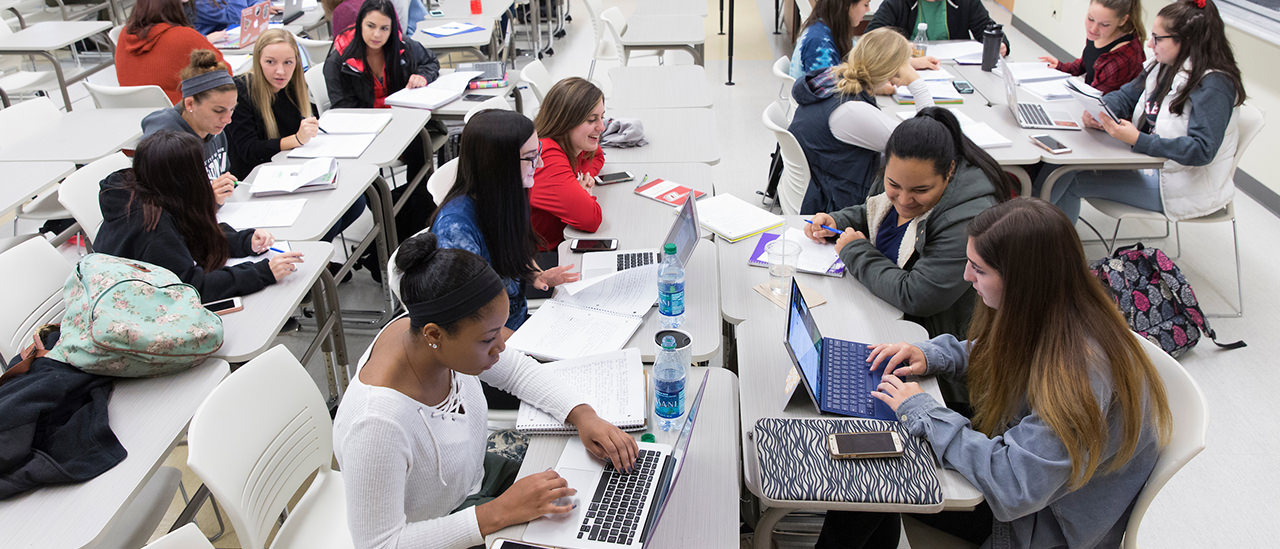 ANNOUNCEMENTS
BIG NEWS! NEW NAME, NEW LOCATION!
We have moved, and our name is different! CADE's services are now the Tutoring and Writing Centers. Come visit us in our new location, 2nd Floor Milne Library! We are part of the new Student Learning Center, which includes Accessibility Resources, which is now in 133 Milne Library.
Appointment-based tutoring will be available starting SEPTEMBER 10 for several 100- and 200-level classes for which drop-in tutoring is not available. (When drop-in is available for a course, appointments are not offered for that course.) Visit Tracktion to request an appointment-based tutor. You may submit appointment requests on Tracktion starting August 27.
Drop-in Tutoring will also begin on September 10 and will be available for a variety of subjects. 
WRITING WORKSHOPS FOR FALL 2018! 
"How to Proofread for Clear and Correct Writing" and "Essay Test Strategies." Sign up here.
SLC's Tutoring and Writing Centers exist to serve all students at SUNY Oneonta. If you have any questions about our services, we encourage you to contact us. Many of your questions can be answered by the information provided on this website.
Tutoring Center
Peer tutoring

Drop-in Tutoring for specific subjects
Appointment-based, small-group tutoring for subjects not covered in drop-in

Professional academic coaching for writing, study skills, reading & basic math
Courses in reading, study skills, math
Tutor training
Need a Peer Tutor for a specific course? You may sign up after the first day of classes. Need general help with study skills, reading or writing? Sign up for an Academic Coach. Tutoring Information
Writing Center
Professional tutoring for writing by our Academic Coaches
Courses in writing
Accessibility Resources
Our Mission
The mission of The Student Learning Center is to provide a supportive environment which empowers students to become engaged, confident, and self-aware learners who can communicate clearly and achieve their goals in college and in life.
Inclement Weather Policy
When the campus cancels classes due to inclement weather, SLC's drop-in tutoring, appointment-based tutoring, academic coaching, trainings, and workshops will also be canceled. The College announces such cancelations via the main College website.