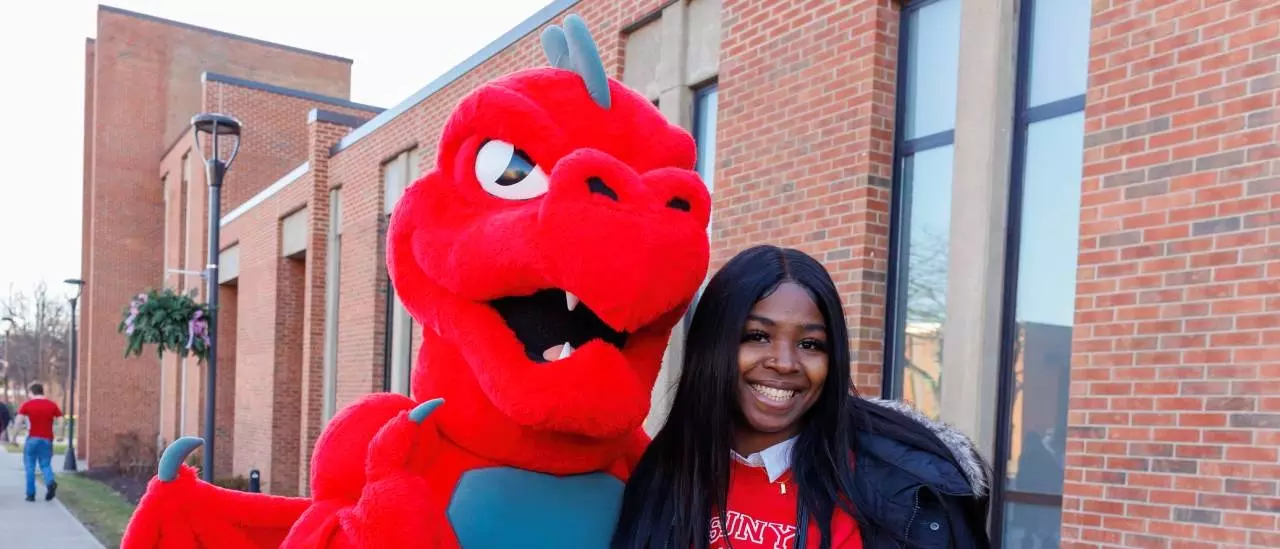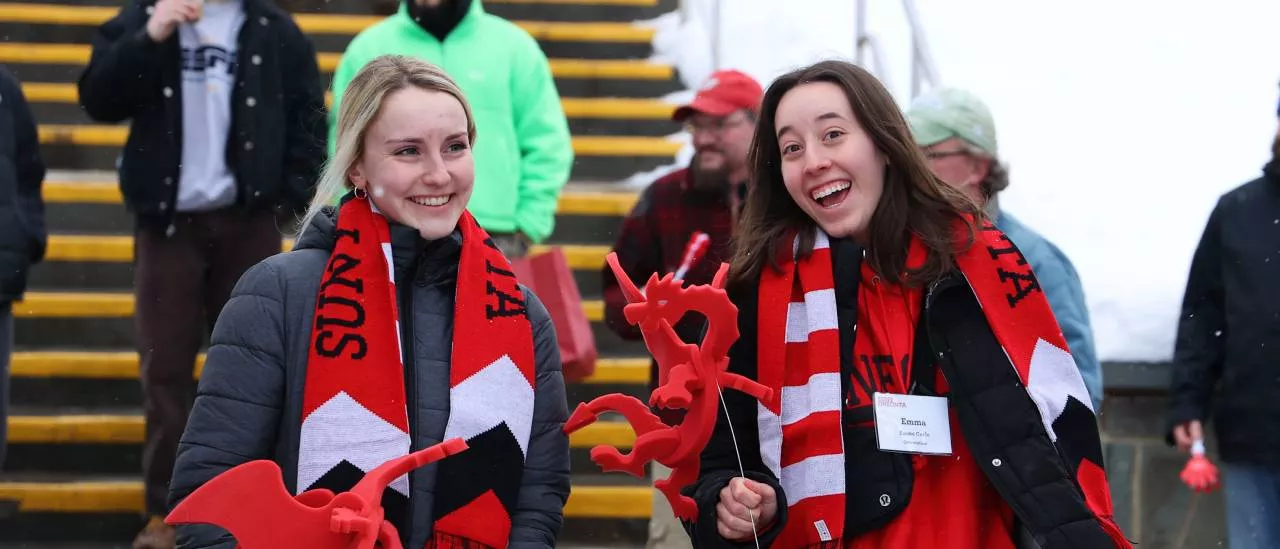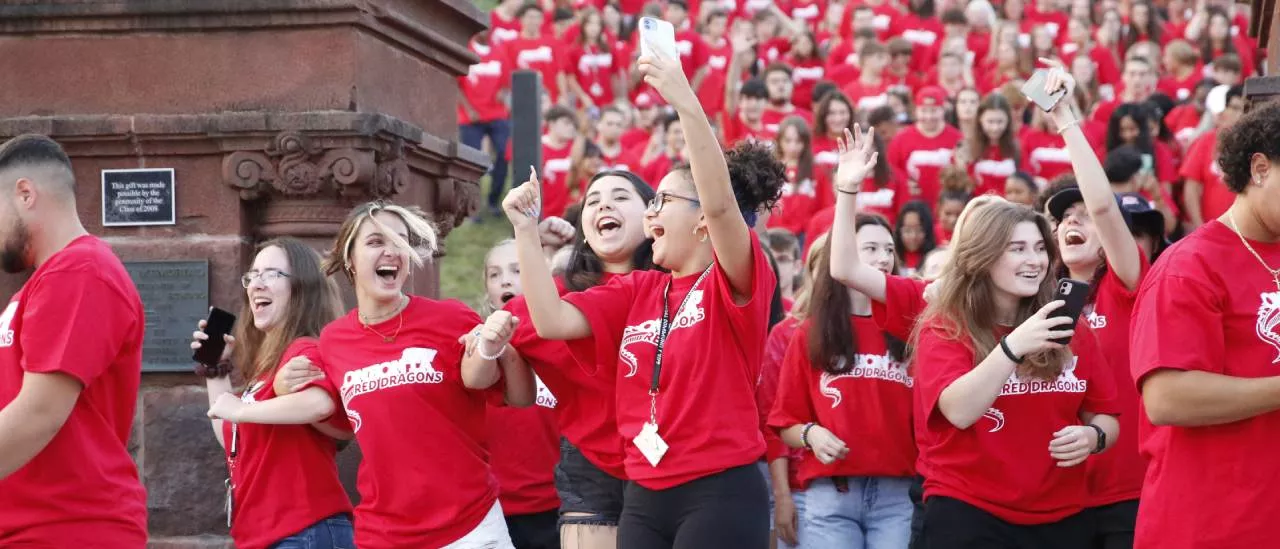 Congratulations on your acceptance to SUNY Oneonta! You have been selected for admission to SUNY Oneonta because you are a student who meets our rigorous academic requirements and someone who we believe will contribute something special to our campus community. As scholars, athletes, campus leaders and community volunteers, students accomplish amazing things at SUNY Oneonta. We look forward to seeing what you'll achieve here.
Deposits are due by January 1, 2024. Students admitted after December 22, 2023 have until January 9, 2024 to pay their deposit. 
There is a $100 deposit for tuition, a $100 deposit for housing, and a $200 deposit for both.
Payment Options 
Online: You can pay the deposit online on your Application Status Page: Forms Section, Reply Form - Undergraduate
Mail: Make your check payable to SUNY Oneonta and send it to: Admissions Office, SUNY Oneonta, 108 Ravine Parkway, Oneonta, NY 13820.
 Spring 2024 Key Dates* 
| Date(s) | Description |
| --- | --- |
| November 21 | Course Pre-Registration Survey Available |
| November 28 | Housing Application Available  |
| December 18 | Early course pre-setting begins (for deposited students who have done the Course Pre-Registration Survey) |
| December 30 | Health Forms Due |
| January 9 | Deadline to submit Housing Application |
| January 16 | Housing assignments released |
| January 21 | New Student Arrival  |
| January 22 | Bills due |
| January 22-23 | New Student Orientation  |
| January 24 | First Day of Classes |
| March 8 | University closes after last class (Spring Break) |
| March 18 | Classes resume |
| May 9 - May 15 | Finals Week |
*Key Dates and Deadlines are tentative and subject to change
All newly admitted students must register for myOneonta. To register, go to the user account page and follow the instructions provided. You will need your Oneonta username and student ID, which can be found in your acceptance letter.
Once registered, you can access myOneonta or follow the link at the top of any SUNY Oneonta webpage.
Upon paying your deposit, you will manage the following enrollment steps through myOneonta:
Complete your housing questionnaire and application forms
Access required student health forms
Register for Fitness Center access
To apply for financial aid, follow these steps at Applying for Aid
Submit the Free Application for Federal Student Aid (FAFSA). If you have a complete FAFSA for the 2023–2024 academic year, add Oneonta to your current FAFSA. Oneonta's school code is 002847.
For NYS residents, a TAP application can be submitted at the end of your online FAFSA session at the Higher Education Services Corporation website. If you've already applied for TAP, you'll need to change your spring 2024 code to 0930.
Respond promptly to email and/or phone call inquiries from our Financial Aid Office. Once a deposit is made, all correspondence from the Financial Aid Office is emailed to your Oneonta account. 
Check your personal and Oneonta email accounts regularly.  Email is our official means of communication and many important updates and reminders will be sent to you via email.  If you are not receiving emails from us, please call so we can update your personal email address.
Share the good news, use #yesoneonta when posting on social media!
Looking for a place to learn more about what it is like to be a student at SUNY Oneonta? Follow our current students through the MyOneontaLife Instagram account and tweet with us @SUNY_Oneonta.
Final High School Transcripts – an official final transcript (with signature or seal and date of graduation) must be forwarded to the Office of Admissions. Please request your school counselor to forward upon graduation.
Advanced Placement (AP) or International Baccalaureate (IB) scores - have your test scores sent directly from the appropriate testing agency to the Office of Admissions.
College Credits – If you took any college courses in high school, an official transcript from each college must be sent directly from the colleges' Registrar's Office to the Office of Admissions. 
Log into the Applicant Status Page to complete your Academic Advisement Form. Click on the academic advisement form located in the What's Next section. Please answer all questions. This information is used for registration and advisement.
Spring Semester: Due January 6, 2024.